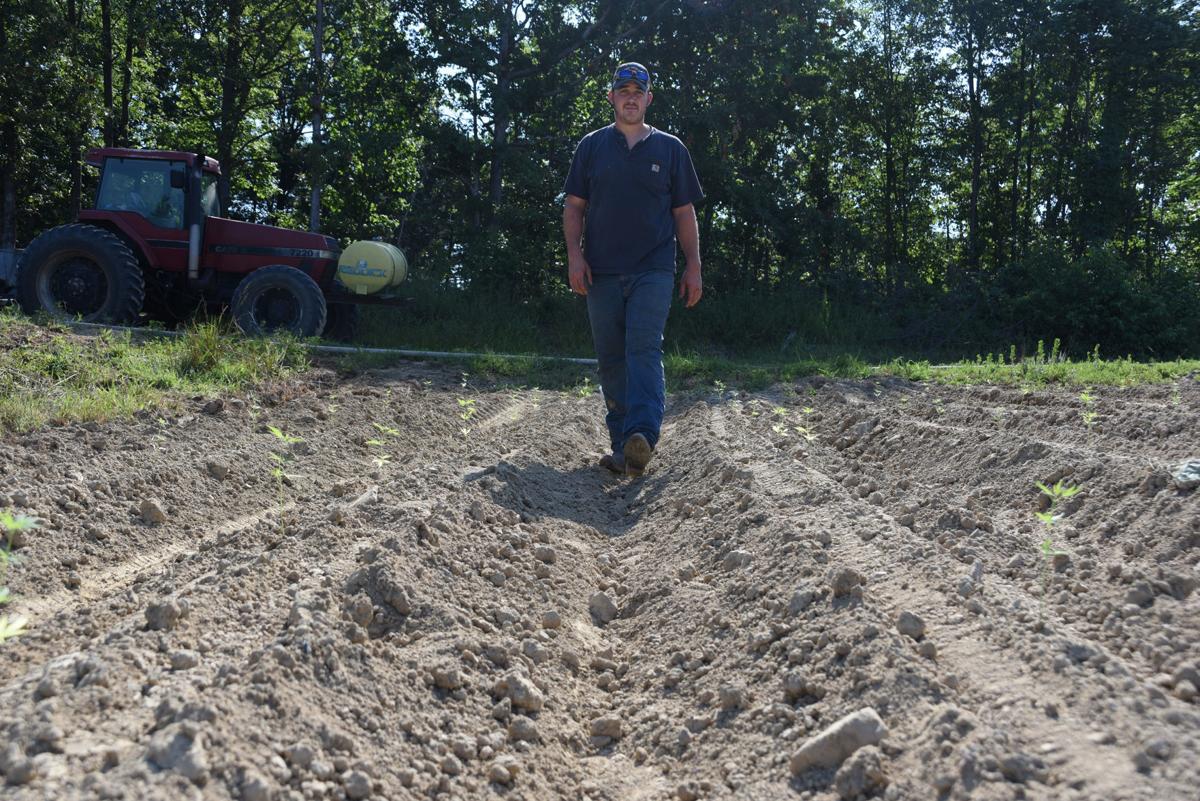 BLAIRS — After growing just a couple acres of industrial hemp last year, Pittsylvania County farmer Caleb Burnett is more than doubling the amount to five acres this year. 
"There was no doubt that we were going to do more... and we plan on doing that again next year," Burnett said. 
For many area producers, Burnett included, the 2019 hemp growing season was a learning experience. 
Pittsylvania County farmers who planted hemp last year — the first year that production of industrial hemp was legally permitted — have varied in their plans and expectations for the 2020 growing season. Many have decided to wait it out until the industry and regulations become more established, while others have doubled down and decided to grow even more. 
"A lot of it depends on peoples' appetite for risk," said Robert Mills, a Pittsylvania County farmer who grew 6 acres last year and is planning to have 16 this year. 
Data from the Virginia Department of Agriculture and Consumer Services shows that 330 acres of industrial hemp have been permitted for the 2020 growing season, compared to 110 the year before. The number of growers is the same at 33, but more people usually get permits than actually plant the crops. 
Tony Banks, a commodity marketing specialist for the Virginia Farm Bureau Federation, said the market quickly became oversaturated last year with so many producers trying their hand at the product — a fact that he believes contributed to the prices dropping some. 
"I think last year, with the crash in prices that took some of the luster off of hemp," Banks said. "I think people, they're probably a little more guarded in their optimism than they may have been last year."
Some farmers, like Pittsylvania County farmer Bob Harris, are electing to leave the crop alone for now. Due to thinning profit margins, Harris decided not to plant any hemp this year after having success growing two acres last year.
"When the prices came out and people started talking contracts … that's when I made the decision not to grow it again," Harris said.
Yet Pittsylvania County farmers like Burnett and Mills are not worried. Burnett believes the financial picture is even better this year due to contract changes and more cost-effective plants from local greenhouses. 
"I think it will he very good," Burnett said. "I have a lot of hope for it anyway."  
One of the major differences between last year and now is the structure of the contracts between the processors and the growers. For the 2019 growing season, most of the contracts were based on a certain dollar amount per pound of the dried plant, regardless of the CBD — short for cannabidiol — concentration. This year, the contracts have changed, with payments based upon the amount of CBD that is extracted from the plants and given to the farmers after the product is sold, leaving more uncertainty for the farmers.
"The whole dynamics of the contracting changed from last year to this year," Mills said.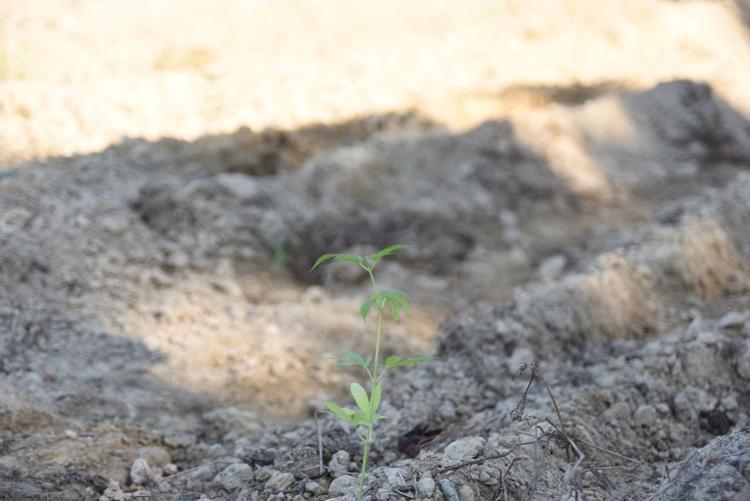 Federal regulations require that the percentage of tetrahydrocannabinol — or THC, which is the part of marijuana that makes someone high — remain below 0.3%, but the plant's value is based upon the concentration of cannabidiol. So growing hemp is a balancing act, requiring farmers to leave the hemp in the ground long enough for the plant to develop an amount of CBD to be profitable, but not too long where the concentration of THC exceeds 0.3%, at which point they would be required to destroy their field.
In hopes of making a profit, many farmers last year did not have contracts in place when they planted their hemp. In an oversaturated market, that led to many growers holding onto their dried hemp months after harvest, waiting for a distant processing plant to have the room and need for their product.
"At the end of the day, most of the issues within the industry have to do with the fact that … the supply chain structure that exists in all of our other cropping products doesn't necessarily exist in hemp," said Pittsylvania County extension agent Stephen Barts. 
In terms of that supply chain, there have been several developments since last season's crop, as there will be increased lab testing capacity and a new processing plant. 
The Institute for Advanced Learning and Research, which served as one of the largest testing labs in the area during last year's season, has tripled its testing capacity in anticipation of an increased number of growers and quantity of hemp, said Mark Gignac, executive director. 
"Our lab is well-positioned both staff wise and equipment wise," he said. 
Blue Ribbon, a startup hemp processing plant that is currently under construction in Halifax County, is planning to process more than 1 million pounds of hemp from several localities in Virginia and Northern North Carolina this year, said co-CEO Sterling Edmunds. Most of the growers in Pittsylvania County have contracted with Blue Ribbon. 
"We think we're going to do very well this year," Edmunds said, noting they plan to continue expanding to the point that they could process 6 million pounds every year. 
Blue Ribbon will be producing a variety of products, such as distillate, crude hemp oil and isolate powder, to customers including pharmaceutical companies. 
Barts said it's been difficult to gauge what the actual demand for industrial hemp is, especially since regulations surrounding some potential uses are still being discussed. For instance, the Food and Drug Administration is still looking at the possibility of using hemp in food products, Barts said. 
"There are some supply and demand factors at work here that really, we've got to understand what the demand is to match that with the supply," he said. 
Ayers reports for the Register & Bee. Reach him at (434) 791-7981.
Be the first to know
Get local news delivered to your inbox!