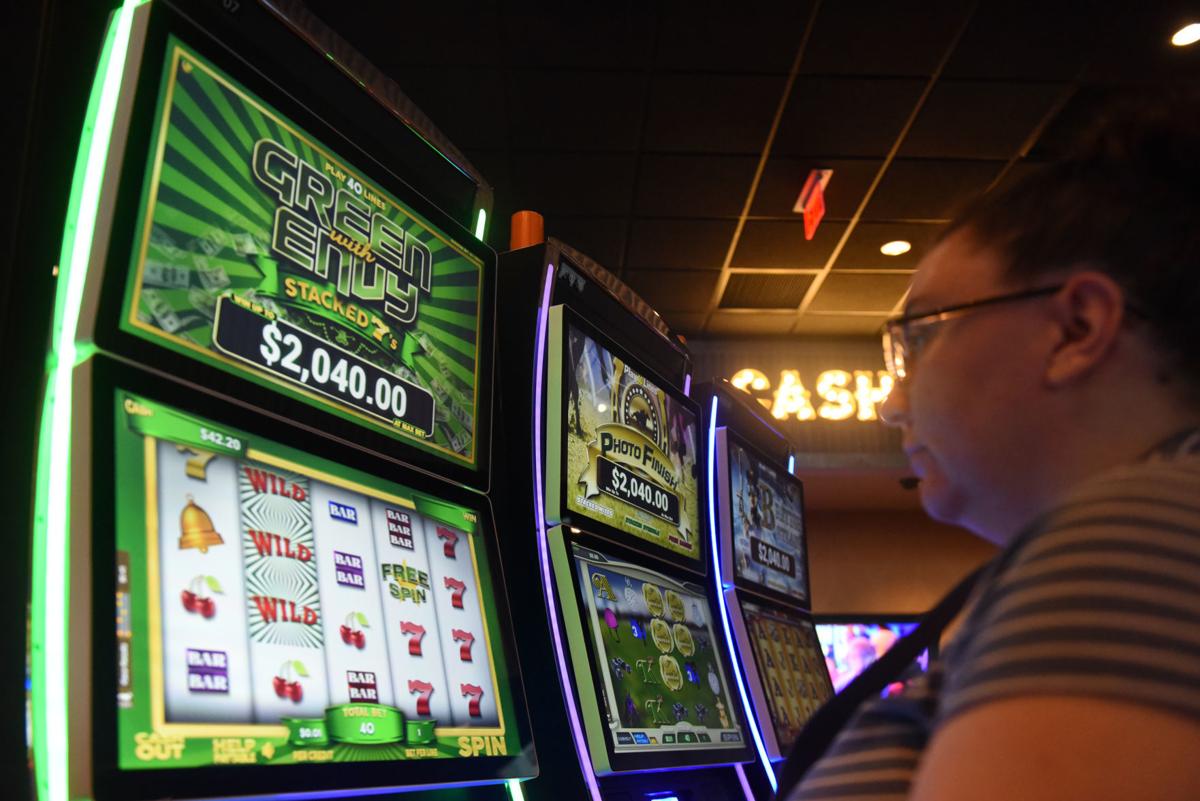 It's a question of whether a company that specializes in the gaming industry would want to open two vastly different types of its own gaming facilities in Danville.
The subsidiary that sought the referendum to allow pari-mutuel wagering in the city is owned by a company looking to build a casino here, the Danville Register & Bee has learned.
Peninsula Pacific Entertainment, which has offices in Ketchum, Idaho, and Los Angeles, is one of the companies that responded to a request for proposals issued by the city to build a casino, Danville City Councilman Gary Miller has confirmed.
During closed sessions held Tuesday and Wednesday, the City Council heard presentations from four casino operators that responded to that request for proposals.
Miller, however, would not say whether Peninsula Pacific was one of the four companies councilmen met with in closed session. But he did say the operator recently presented plans for a casino to city officials, without specifying when.
Though no one has confirmed the name of the casino operators that met with City Council during the closed sessions, the Register & Bee has confirmed representatives from five casino companies, including the Caesars Entertainment gaming and hotel operation, have flown in and out of the Danville Regional Airport in the last month.
Peninsula Pacific Entertainment also owns the New Kent County-based Colonial Downs, which last year announced plans to open in the city its brand of off-track betting in the form of a Rosie's Gaming Emporium, which features slot-like historical horse racing facility. As a result of those plans, Danville residents approved pari- mutuel betting during a referendum last November.
There could be a snag with those plans, however. According to a draft study on gaming released in November by the state's Joint Legislative Audit and Review Commission, casinos would reduce revenues from historical horse racing and hinder the horse industry's expansion goal for live racing.
"If casino gaming were introduced, [historical horse racing] revenue is estimated to substantially decrease," according to the study.
Colonial Downs since has put Danville on the back-burner while it concentrates on opening locations in Dumfries and Chesapeake this year, company spokesman Mark Hubbard said.
The subsidiary also was waiting to see what happens to casino legislation currently in the Virginia General Assembly. A bill passed Sunday to legalize casinos in the state by allowing five localities — Danville, Bristol, Portsmouth, Richmond and Norfolk — to hold local referendums on whether to allow a casino.
"During this time, we are monitoring casino legislation as it is finalized at the General Assembly as well as Danville's plans for gaming opportunities going forward," Hubbard told the Danville Register & Bee. "We expect the landscape to be more clear in the coming weeks and months."
But would Colonial Downs build a Rosie's in Danville if a casino project comes to fruition here? Hubbard would not comment.
Miller said he was unsure.
"You're going to have to ask them," Miller said. "I don't know what their plans are."
Messages left for Peninsula Pacific Entertainment have not been returned.
Mayor Alonzo Jones and councilman James Buckner would not comment for this story.
Crane reports for the Register & Bee. He can be reached at (434) 791-7987.
Crane reports for the Register & Bee. He can be reached at (434) 791-7987.