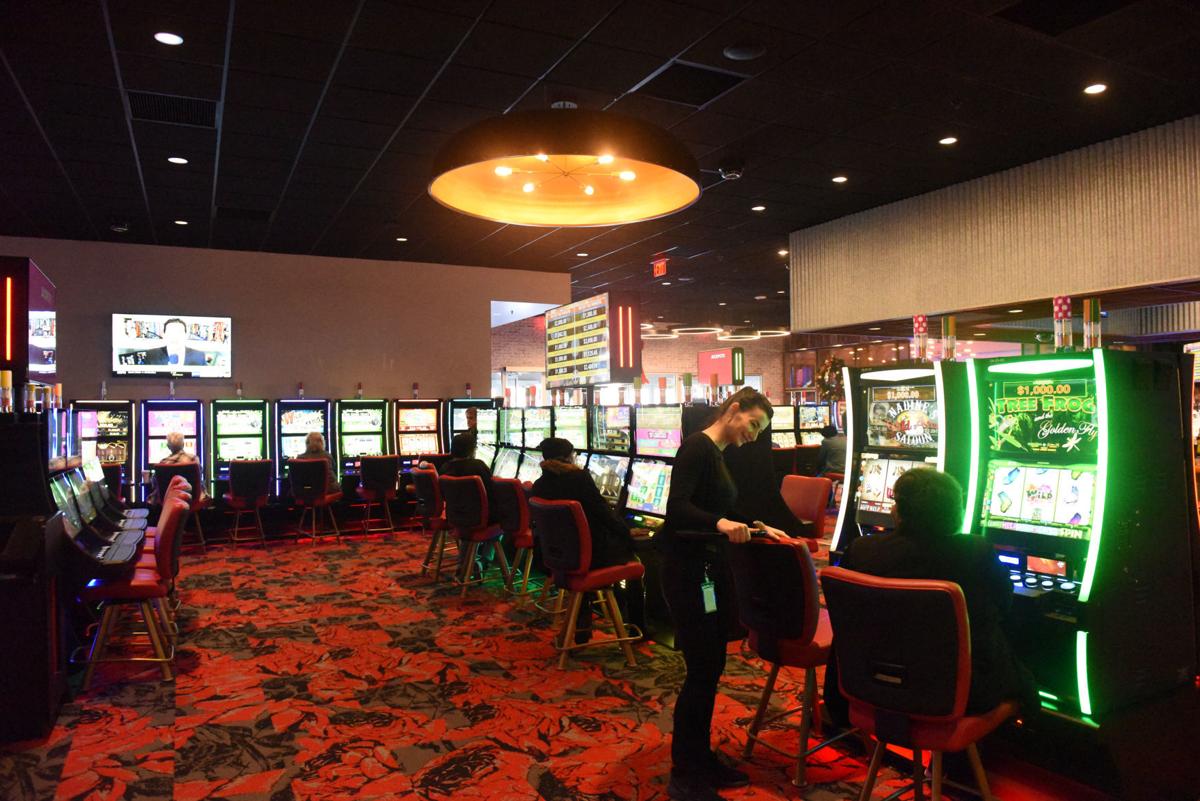 Peninsula Pacific Entertainment, the company that owns the Colonial Downs racetrack in New Kent County, pitched a backup plan for an off-track betting facility if it couldn't build a casino in Danville. 
The Richmond-based company was one of seven gaming companies that proposed building and opening a casino in Danville in response to the City Council's request for proposals late last year. 
"We are the only applicant with a viable backup plan should legislation authorizing Class III gaming in the Commonwealth not pass," Peninsula Pacific Chief Operation Officer Aaron Gomes and Joseph Alexander, president of The Alexander Company, wrote to Danville's economic development office on Jan. 13. "If necessary, we will open, if approved, a satellite wagering facility that will also annually guarantee $5 million dollars to the City."
Information on proposals from gaming companies was obtained from the city through a Freedom of Information Act request by the Danville Register & Bee. But the material provided contained only portions of the proposals.
On May 18, city leaders announced that it had chosen Caesars Entertainment, headquartered in Paradise, Nevada, as its preferred casino gaming operator and that it was in negotiations with the company regarding a casino project at Schoolfield. 
Mark Hubbard, spokesman for Colonial Downs, which pushed for a November 2019 referendum in Danville on whether to approve an off-track betting facility — Rosie's Gaming Emporium — said it's still to be determined whether the company will open one here. 
The off-track betting referendum passed, and now Danville voters must decide in November if they want a casino. 
Whether the company will continue to pursue opening an off-track betting facility in Danville depends on what voters decide on a casino, Hubbard said. 
"Peninsula Pacific Entertainment will be monitoring the upcoming referendum in Danville to see what residents really want for their community," Hubbard said in an email. "We will determine next steps following the ballot on expanding the gaming opportunity that has already been approved by voters in Danville."
Peninsula Pacific Entertainment and the Madison, Wisconsin-based The Alexander Company, which is looking to purchase the White Mill property on Memorial Drive, pushed a casino project at the former Dan River Inc. site. The Alexander Company has a purchase option agreement with the city for the White Mill, which expires March 3, 2021.
In a May 17 advertisement in the Register & Bee, the companies laid out a vision for the White Mill that included majestic river views, a full casino, 12 bars and restaurants, historical architecture, 260 hotel rooms, a fitness center, meeting space, 2,000 capacity entertainment venue, kayak river and an indoor/outdoor water park. The ad also mentioned a total capital investment of more than $575 million.
Vice Mayor Gary Miller said Peninsula Pacific's backup plan for an off-track gaming facility did not really factor into his decision of which company to pick as the preferred casino gaming operator. 
"It had very little impact," Miller said. "Since it [state casino legislation] had already passed, it didn't really have an impact on what I felt." 
Said City Manager Ken Larking: "By the time the decision was made, the legislation had already passed." 
The fact that casino legislation had already been approved did have an impact on Mayor Alonzo Jones' decision to choose Caesars. He may have leaned more toward Peninsula Pacific if it weren't certain that casino legislation would pass, especially since the company had a backup plan.
But a White Mill casino's effects on traffic in the River District were also a factor in Jones' vote. 
"I still would have had concerns with regard to traffic," he said, adding that he also wanted to see Schoolfield revitalized. 
One way or another, legalized gambling can come to Danville, City Councilman Lee Vogler pointed out. If the casino question doesn't pass in November, the city could still get a Rosie's Gaming Emporium, he said.
"For me, we chose the best project, period," Vogler said. 
It didn't make sense to rush into an agreement, he said. 
"I think Danville handled it best by not rushing into something and waiting until casino legislation was decided," Vogler said.  
The city sent an application to the Virginia Lottery Board last month for Caesars as its preferred casino gaming operator and is awaiting the state agency's approval.
If voters approve a casino in Danville at the polls in November, Caesars would be expected to invest more than $400 million and create 1,300 jobs with competitive benefits packages and average pay between $35,000 and $47,000 annually, city officials have said. 
Plans call for a facility with 500 hotel rooms, a 35,000-square-foot conference center, a 2,500-seat live entertainment venue, restaurants and bars, 2,000 slot machines, 75 table games, 16 poker tables and a sportsbook to wager on various sports competitions.
Crane reports for the Register & Bee. He can be reached at (434) 791-7987.
The business news you need
With a weekly newsletter looking back at local history.