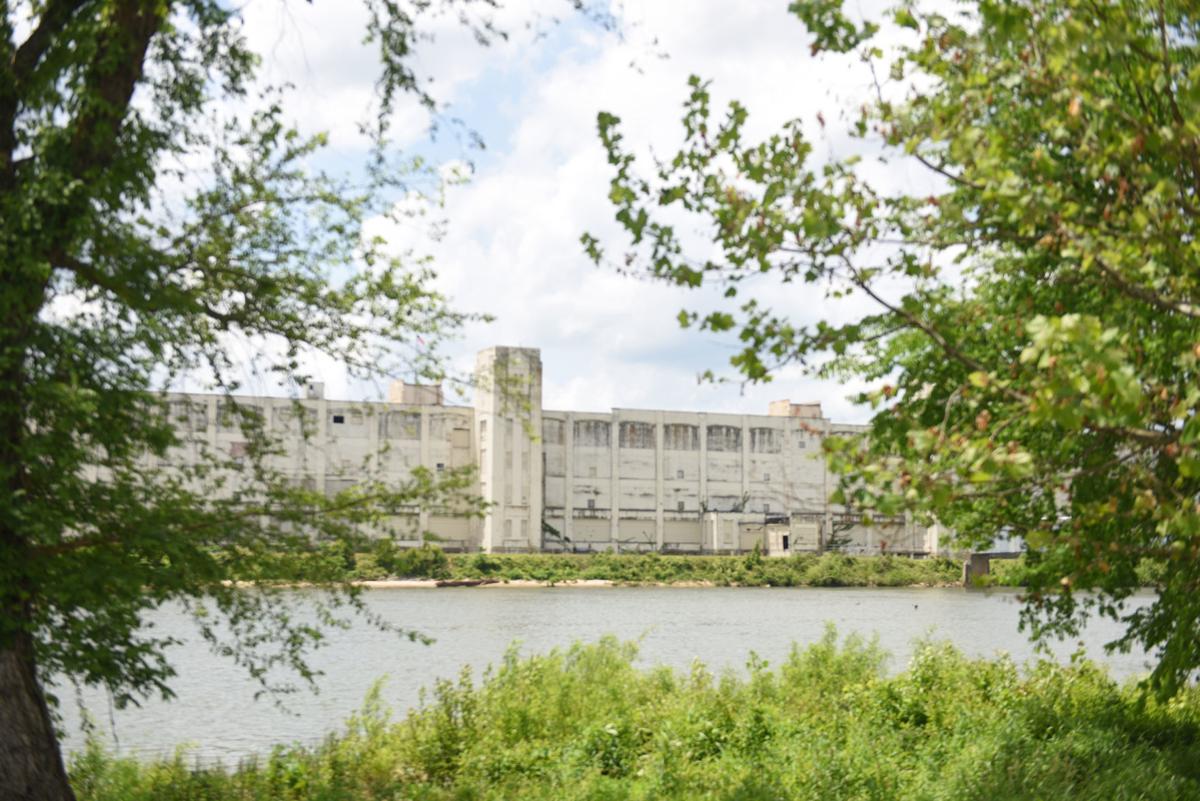 Peninsula Pacific Entertainment and the company looking to purchase the White Mill property want residents to push Danville City Council members to support a casino project at the former Dan River Inc. site. 
Peninsula Pacific and The Alexander Company placed an ad spanning two pages in Sunday's Danville Register & Bee saying they were the best candidate for a casino project in the city and warning readers of a "real possibility that out-of-state interests could take control and supplant our project in favor of a 'big box' casino in another part of town." 
The ad published just two days before city voters head to the polls Tuesday to cast their ballots in the Danville City Council election. It also comes as city leaders are in the process of selecting a company that would bring a casino to Danville if voters approve one in November. 
The Danville Register & Bee reached out to all members of Danville City Council, but only a few talked to a reporter.
City Councilman Larry Campbell referred questions to the city manager.
Councilman Fred Shanks said the field of candidates for a casino operation has been narrowed to a top contender and that city leaders are in negotiation with a company over a possible agreement. 
He would not identify the company. 
"I really am not at liberty to say until the final decision is made," Shanks said Sunday. "We're at a critical stage in the negotiations."
A formal council vote to select a casino operator could come as early as this month and would be no later than sometime in early June, Shanks said. 
In the first week of March, before the coronavirus pandemic triggered a chain of stay-at-home orders and shuttered businesses across the nation, city officials heard presentations from four casino company finalists that responded to a request for proposals to bring a gambling facility here.
The presentations took place during closed sessions.
City officials initially expected to pick a company in April, but the pandemic has delayed that decision.
City Councilman Adam Tomer, when contacted by the Danville Register & Bee, would not provide details about the selection.
"We're still going through the selection process," he said. "Nothing is finalized."
All the proposals are still on the table and no company has been ruled out, said City Manager Ken Larking. 
"No proposal has been eliminated at this stage," Larking said. "I can't say where any group stands in the process."
Under the conditions of the city's request for proposals that casino companies responded to, potential operators had to choose a possible casino location for either the White Mill property or in Schoolfield, Larking said. Each candidate could also pick one other site in the city. 
Late Sunday evening, the city of Danville scheduled an economic development announcement at 2 p.m. on Monday at the Schoolfield site. No details were released on the announcement. 
Mayor Alonzo Jones was not expecting the ad that ran in Sunday's edition. 
"I'm just as shocked as others are," Jones said. 
Larking said he knew the ad would run, but would not say who told him. 
November's referendum hinges on where a potential casino would be located in Danville, said Aaron Gomes, chief operating officer at Peninsula Pacific Entertainment, which is headquartered in Richmond.  
"We believe voters will support a casino at the White Mill," Gomes said in a prepared statement Sunday. "That is key as Danville only gets one shot at getting this right. All the jobs and economic development associated with a casino will not happen if the referendum fails."
"We strongly believe placing a casino at the White Mill is the right choice both for getting the referendum passed this November and for ensuring the success of a casino going forward," he added. "Peninsula Pacific and the city of Danville are in concert with favoring passing of the referendum."
The Alexander Company is conducting due diligence on the White Mill property, including a financial analysis and work to determine the feasibility of different types of businesses that could locate there.
Last year, the Danville Industrial Development Authority, which is the city's land-buying arm, approved an agreement with The Alexander Company for an option to buy the building for $3 million. The company has redeveloped at least 100 historic buildings and has performed new construction in several states.
The ad that ran Sunday laid out a vision for the White Mill that could include majestic river views, a full casino, 12 bars and restaurants, historical architecture, 260 hotel rooms, a fitness center, meeting space, 2,000 capacity entertainment venue, kayak river, and an indoor/outdoor water park. 
The ad also mentioned a total capital investment of more than $575 million. 
The Alexander Company is based in Madison, Wisconsin.  
Crane reports for the Register & Bee. He can be reached at (434) 791-7987.
The business news you need
With a weekly newsletter looking back at local history.