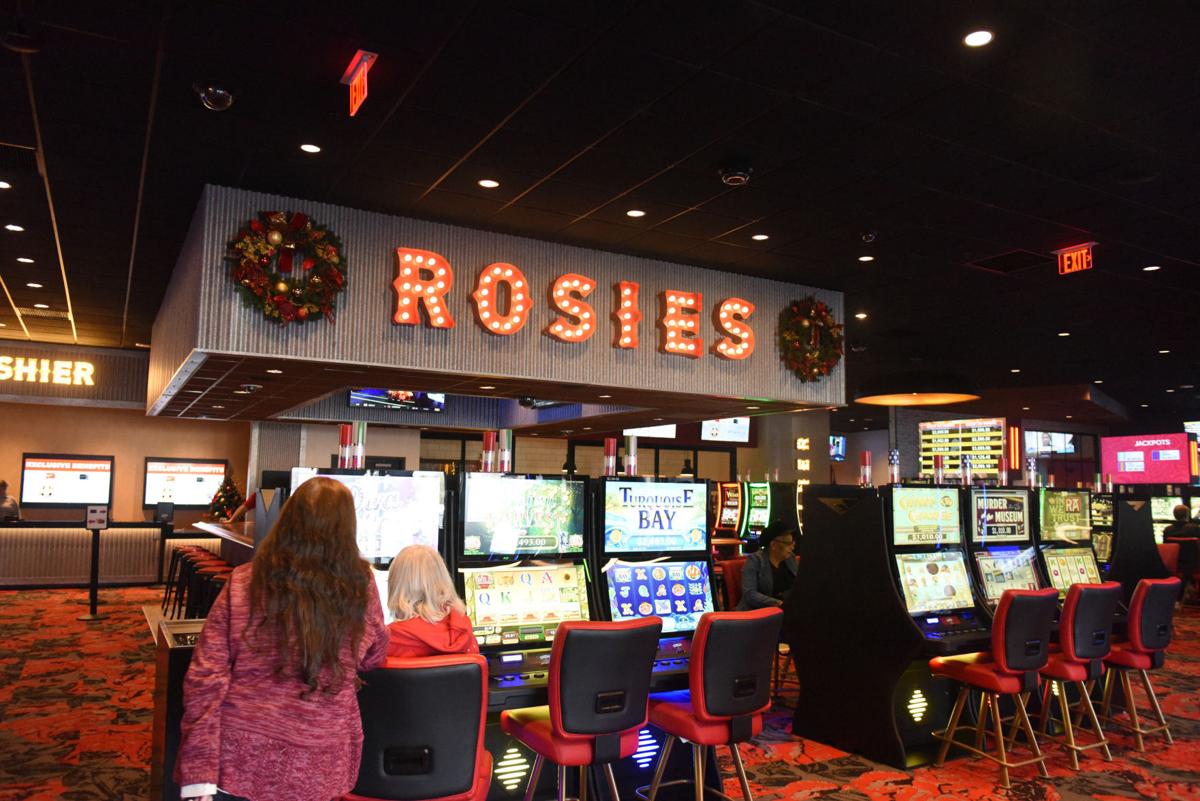 It has been a year since Danville voters decided to allow a pari-mutuel betting facility in the city. 
Colonial Downs Group, owner of Rosie's Gaming Emporiums, had planned to open an off-track betting location in Danville and campaigned for passage of the referendum that voters approved in November 2019. 
But now that voters have approved a Caesars Virginia location at the former Dan River Inc. site in Schoolfield, Rosie's plans for Danville are nixed, thanks to state law passed this year in the General Assembly.
House Bill 4, which allowed casino referenda in five Virginia cities including Danville, forbids a pari-mutuel betting facility from opening within 35 miles of a casino.
A Rosie's representative congratulated Caesars in a statement Thursday and said the company will continue with its plans to open in other parts of the state.
"We remain focused on creating great jobs and generating significant tax revenues as we continue to expand our operations across Virginia, including our next scheduled opening in Dumfries, Virginia, in two months," Aaron Gomes, Colonial Downs Group chief operating officer, said in a prepared statement.
Company representatives would not say whether Colonial Downs still planned to pursue opening a pari-mutuel facility in the area. 
City Manager Ken Larking said he has not spoken to Colonial Downs representatives in roughly six months. 
"We have not had any contacts with them wanting to open up a place at this point," he said.  
Peninsula Pacific Entertainment in Richmond, which owns Colonial Downs racetrack in New Kent County, also wanted to build a casino resort at the White Mill building on Memorial Drive.  
Peninsula Pacific Entertainment and the Madison, Wisconsin-based The Alexander Company, which is looking to purchase the White Mill property on Memorial Drive, pushed a casino project at the former Dan River Inc. site. The Alexander Company has a purchase option agreement with the city for the White Mill, which expires March 3, 2021.
In a May 17 advertisement in the Register & Bee, the companies laid out a vision for the White Mill that included majestic river views, a full casino, 12 bars and restaurants, historical architecture, 260 hotel rooms, a fitness center, meeting space, 2,000 capacity entertainment venue, kayak river and an indoor/outdoor water park. The ad also mentioned a total capital investment of more than $575 million.
Peninsula Pacific had pitched a backup plan for an off-track betting facility if it couldn't build a casino in Danville.
The Richmond-based company was one of seven gaming companies that proposed building and opening a casino in Danville in response to the City Council's request for proposals late last year. 
On May 18, city leaders announced that it had chosen Caesars Entertainment, headquartered in Paradise, Nevada, as its preferred casino gaming operator and that it was in negotiations with the company regarding a casino project at Schoolfield.
Del. Danny Marshall, R-Danville, said he voted for the Caesars Virginia casino. 
"I thought the 1,300 jobs and the pay ... was a plus," Marshall said, pointing out the company's $400 million investment. "They're taking an area like Schoolfield, where Dan River was, Caesars is going to clean up all of that and revitalize it not with taxpayers' dollars, but their on money, that's a plus."
Caesars is expected to invest more than $400 million and create 1,300 jobs with competitive benefits packages and average pay between $35,000 and $47,000 annually.
Plans call for a facility with 300 hotel rooms, a 35,000-square-foot conference center, a 2,500-seat live entertainment venue, restaurants and bars, 2,000 slot machines, 75 table games, 16 poker tables and a sportsbook to wager on various sports competitions.
"I think Danville chose the right company," Marshall said.