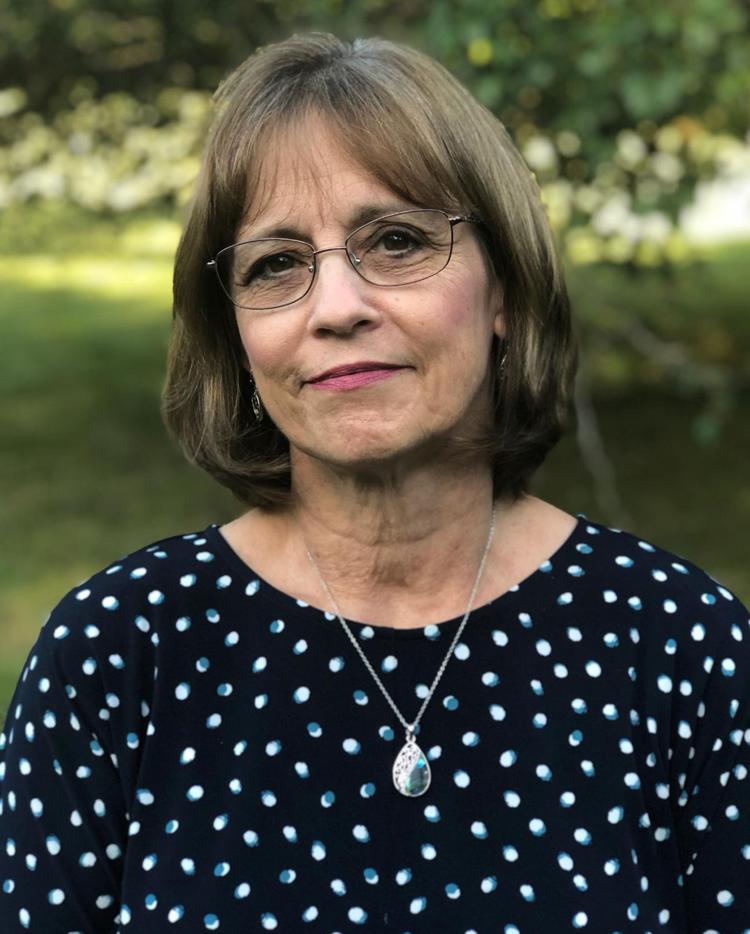 This might start out a little bleak, but it ends hopeful. Trust me.
I had a pretty bad year in 1963 when I was 10. My father was stationed in the Army at Fort Riley, Kansas, and we lived in nearby Manhattan. My sister and I loved to roller skate, the old-fashioned kind that fit over your shoes and fall off all the time. We went over to our neighbors' patio one day to skate and in an unfortunate incident with a folding lawn chair I cut the end of my finger off.
It was awful. I still bear the scars, the stubby finger and the nightmarish memories.
A few weeks later, with my finger still bandaged, we were again at the neighbors having a cookout and I walked over to where they had a pile of cement in the driveway. Barefoot I decided to walk barefooted through what I thought was cool cement.
It wasn't cement, though. It was the ash hiding the hot coals of the charcoal grill. So I burned and blistered the bottoms of my feet.
Before either wound completely healed, we headed across the country to Virginia and then our new duty station in Germany. Daddy had to carry me into the restaurants along the way because of my injured feet.
I started fifth grade in Danville since my father went to Germany first to wait for a place to live. I went to Forest Hills School for two months where I was bullied because I was not a native Danvillian and I was chubby. Hard days.
My first teacher in Germany was a strict man, who made me stay after school for getting a drink of forbidden water after recess one day and handed down punishments for putting your feet in the aisle and writing beyond the margins on the notebook paper.
My straight As went to at least one C until my mother threw down my previous report cards on the principal's desk and demanded some answers.
Things gradually got better and I wound up being extremely happy in Germany.
That year was the hardest year of my life, until 2020. I'm sure thousands, if not millions, of others feel the same way about this difficult year. My religious beliefs profess that these times are the latter-days, full of end-of-time difficulties and worldwide upheavals.
I never thought such times, though, would mean I wouldn't be going to church and that I couldn't see my disabled daughter, Dawn, especially when she is struggling with some health problems.
Yet here I am. Here we are all.
But let's hope the next year will be better. As Alexander Pope wrote, "Hope springs eternal in the human breast." Sometimes hope for a better day ahead is the only reason we get out of bed in the morning.
At the very least, one can always hope an end will come to the trials, whether in this life or the next, depending upon your belief in God and his plan.
Even in her limited life experience, the poet Emily Dickinson was able to write, "Hope is the thing with feathers / That perches in the soul / And sings the tune without the words / And never stops—at all."
Dieter Uchtdorf, a leader of my church, who spent the early years of his life as a hungry and scared World War II refugee, speaks often of hope.
"Hope ... is like the beam of sunlight rising up and above the horizon of our present circumstances. It pierces the darkness with a brilliant dawn," he says. "It encourages and inspires us to place our trust in the loving care of an eternal Heavenly Father, who has prepared a way for those who seek for eternal truth in a world of relativism, confusion and of fear.
"Hope sustains us through despair. Hope teaches that there is reason to rejoice even when all seems dark around us."
Let us hope for a better year ahead. Dawn is getting her first vaccination the day I write this, which gives me hope for the future and being with her again. The tremendous effort of the health care workers, researchers, pharmaceutical companies, governments and the transportation system to provide the vaccine so quickly, yet safely, can give us continued hope in the altruistic goodness of mankind.
The blisters on my feet disappeared and the scars on my finger have long since faded. My teacher got nicer, and I loved living in Germany.
There is much to love about life, however difficult it might be, and much to hope for. So let's choose to hope for better times to come this year and to find joy in the journey.
Elzey is a freelance writer for the Register & Bee. She can be reached at susanelzey@yahoo.com or 434-791-7991.