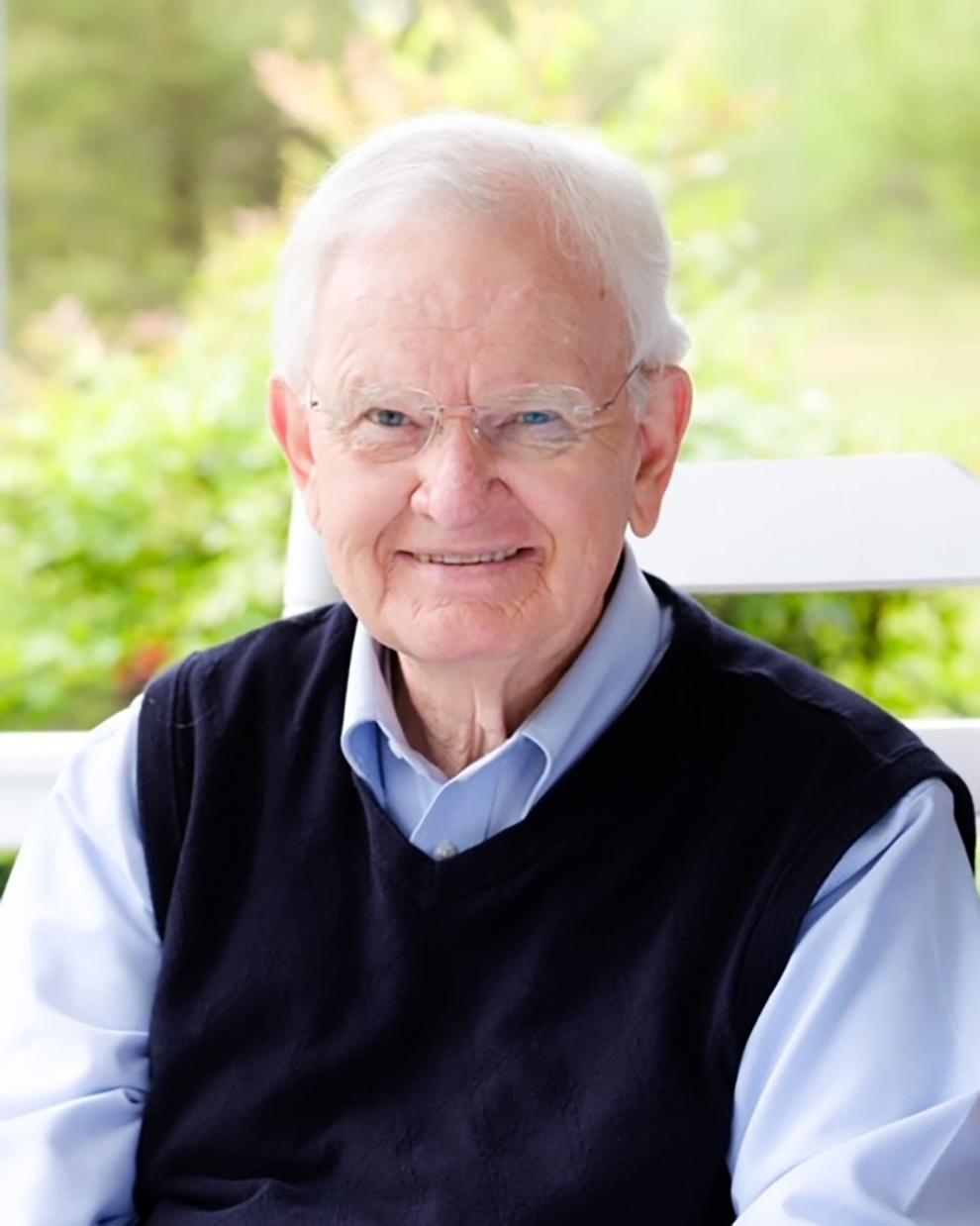 As Doug Barber takes the pulpit Sunday, it will mark almost 50 years since he started studying for the ministry. When the last amen is said, he will retire and turn over the reins to a new minister.
"I grew up in Danville. I'm a homegrown tomato," said Barber, the senior pastor at Westover Baptist Church since 1992.
Doug Barber is the son of R.J. Barber Sr., who founded The Baptist Tabernacle, and brother of R.J. "Brother Bob" Barber Jr., who followed his father as pastor at The Baptist Tabernacle, now The Tabernacle.
After finishing at George Washington High School in 1962 and Danville Community College in 1964, Doug Barber left Danville to earn a bachelor's degree in business management at Georgia State University in Atlanta.
Afterward, he worked a year with American Standard in Atlanta, but got tired of the commute.
"The traffic was horrendous, so I resigned and moved to Greensboro with no job," he said. "But I knew I could sell myself."
He did and got a job as a Polaroid specialist with the AM Corporation.
God wanted him
And then his call to preach came.
"God impressed upon me at the ripe old age of 24 that he wanted me in the ministry," Barber recalled. "I struggled with that but finally gave in and had peace."
The ministry ran in the family, although he said no one ever tried to influence him to become a pastor. His dad had six sons, four of whom and a grandson joined the ministry.
"I resisted, then surrendered," he said.
He subsequently went to Temple Baptist Theological Seminary in Tennessee and graduated in three years with a master's of divinity in 1972. Twenty years later he earned a doctorate.
He was a pastor in Gainesville, Georgia, when his brother retired from The Baptist Tabernacle in 1987 and the church asked him if he would come to Danville to become their pastor.
"But we were in the midst of a building program in Gainesville, so I turned it down," he said. "Then Southall Baptist Church called and called, and I finally agreed to come back to Danville in 1991."
The move worked out well for him.
In 1992, Southall Baptist and Lynn Haven Baptist Church decided to merge and name the church "Westover Baptist Church" after the Westover community where it is located.
"Merging two churches was just unheard of at that time, but we just kept growing in the 90s. It was an incredible era," Barber said.
The church also includes Westover Christian Academy, which began at Southall Baptist.
"We went from 220 students to 700 students in the 90s, even though now we are in the 400s," he said.
A love of pastoring
He has been the senior pastor since 1991 with an abiding love of pastoring.
"I love the ministry. I love everything about it from the cradle to the grave, to the special events like graduations, weddings, funerals and visitation. I love studying God's word, preaching and teaching and all the challenges," he said. "I love serving people in their hour of need and great joy, being there when there are tears, but also the laughing and rejoicing.
"I love to tell people how God loves them, how Christ died for them and that God has a wonderful plan for their lives. I have done that thousands of time."
In reflecting on how pastoring has changed in the years he has served, Barber concluded that people are pretty much dealing with the same problems they were 50 years ago and need the same help.
"Although the culture and technology have changed, everyone still needs to be affirmed and loved and have a listening ear," he said. "As a pastor, I get to do that."
'My sweet Sue'
With him on his journey of being a minister, he has his "sweet Sue," his wife of 52 years.
"She is from Sugar Grove, North Carolina, and we met in Greensboro where she was a first grade teacher," he recalled. "We had our first date in church. I had been praying for God to give me a good Christian wife, and I really liked her.
"The deal clincher was when I went home with her for Thanksgiving. She has six brothers and I have five, and when I sat down at the table, I felt right at home. I proposed the next week, and her dad approved. He said he wanted a preacher in the family."
She continued working when her husband in school, but became a stay-at-home mom when their children came along.
"She's a wonderful lady with an easygoing temperament, which makes life easygoing for me. She has been a real helper, and we men need all the help we can get. She has never questioned where God was leading me."
They wanted seven children and were blessed with three, Barber said.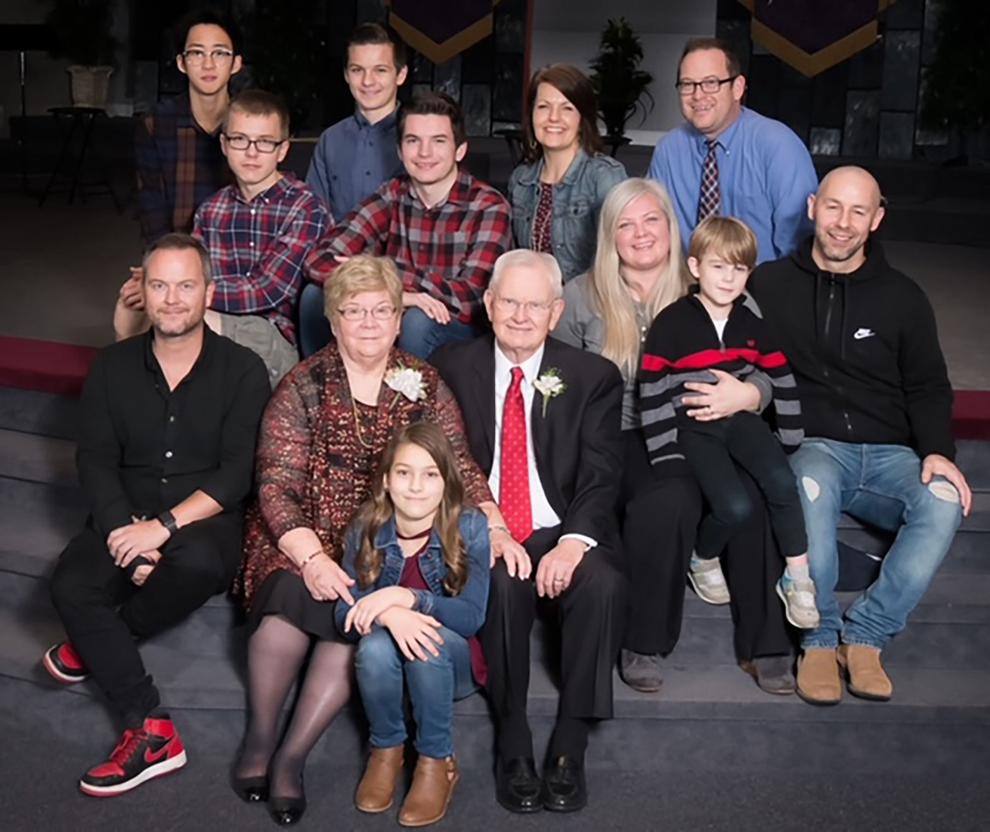 "Jim is a youth pastor and teacher here at Westover. Paul is a music engineer in Nashville, and Rebecca, our baby girl, works for Boos Allen Hamilton as an executive assistant in Danville," he said.
One of his wife's main ministries is teaching the ladies class at church, Barber said.
"She is a wonderful Bible teacher. They just love her," he said.
Barber estimates he has preached more than 10,000 sermons and conducted at least 1,000 funerals and 300-plus weddings.
He also helped Brother Bob with Tabernacle Time on WAKG, taking over when his brother became ill, but stopped after his brother passed away in 2018. He also had his own broadcast "Look at the Book" on WBTM in the 1980s.
He has also served as a volunteer hospital chaplain for 28 years and was the Danville Braves chaplain for seven. For more than 20 years, he served on the board of Little Life-Transition Ministries.
"It was a very special privilege to serve that wonderful pro-life ministry," he said.
He has also traveled throughout the world — from Ukraine to Central America — to train pastors.
"God literally opened up doors for me," he said. "It has been a real treat."
The future
Barber said he has not been pressured at all to retire, but has peace that it is time to "transition," as he prefers to call it.
"I felt like it would be better for a fresh minister to come in with a fresh vision. I didn't want to burn out or die in the pulpit," he said.
As to the future, he has a few plans and goals.
His quick answer was that he wants to play golf, which he already does once a week.
His more thoughtful answer was that he would like to write some books and pastor some pastors.
"I would like to be a resource for pastors who want to pick up the phone and get advice. I'm also connected to about two dozen pastors in the region and could fill in for them," he said.
The new pastor at Westover, Lance Roberts, will take the pulpit the first Sunday of the year. Barber will be there for the induction, but after that says he "will be away so people can get used to the new preacher."
Barber said Roberts is a "fine man" and he feels really good about him coming.
"But I'm not jealous," he said. "We're all on the same team, wearing the uniform for Jesus."
Elzey is a staff writer for the Register & Bee. She can be reached at susanelzey@yahoo.com or 434-791-7991.