Personal chef and instructor Alekka Sweeney wears many toques in the kitchen thanks to more than 20 years in the business throughout North America. She has a particular fondness for an ingredient we recently learned more about at Old State Farms: maple syrup.
Formally trained in pastry arts at the Pennsylvania Institute of Culinary Arts in Pittsburgh, Pennsylvania, Sweeney strengthened her expertise with an advanced pastry degree at Le Cordon Bleu in Canada. Sweeney proceeded to take her talents up and down the East Coast, from Atlanta to Philadelphia, where she worked in multiple industry positions, from being a personal chef and instructor to working in restaurants, hotels and catering facilities. Her experience landed her in Chicago, where she opened a business where she could teach her baking skills to eager students.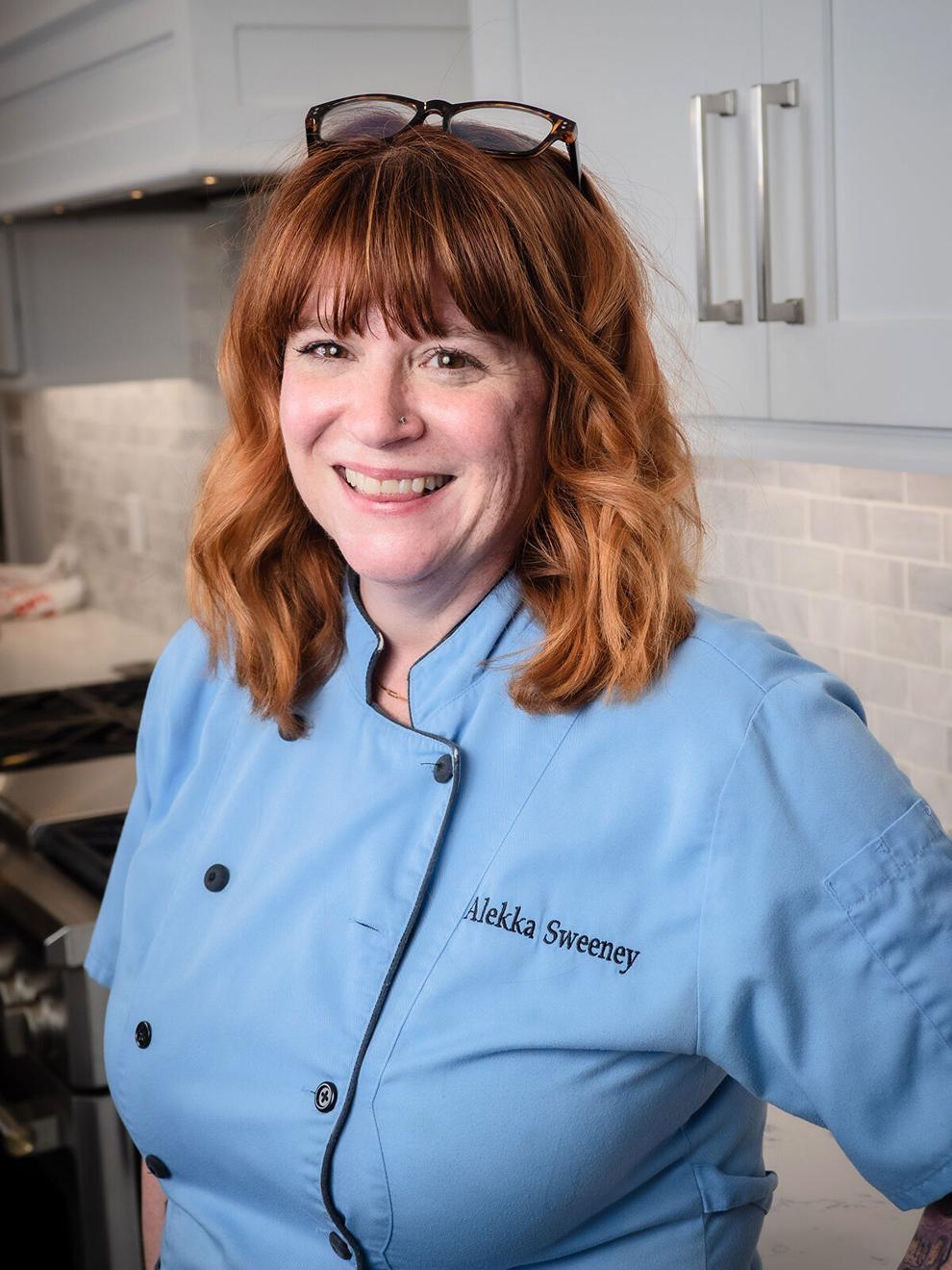 She decided more recently to relocate back to Pittsburgh to be near family. Sweeney had been teaching in-person cooking classes in many area schools and kitchens before the pandemic hit in 2020.
"I was forced to pivot very quickly and find a new niche for my business," she says. And that she did. She started offering her own online cooking classes and found most of her clientele was happy with the new virtual mode of learning.
One day, a working mom turned to her for help. She wanted cinnamon rolls, pastries and other breakfast items to take one thing off her busy plate. After her glowing review about Sweeney on a social media post, Sweeney found herself deluged by others requesting respite from meal-delivery sites.
"People were desperate for home-cooked meals and fresh food that wasn't packaged from a restaurant, and I was happy to help," Sweeney says. "Though most of my training is in pastry, I love to dip my toe in cooking. You can be more relaxed with that."
Sweeney says one of her favorite aspects of the job is building personal relationships with her clients, learning about each family member's preferences and catering to their needs. She customizes everything, even for the child who doesn't like sauce to touch the food, or another who avoids anything green.
One ingredient Sweeney finds universally loved is maple syrup. "My uncle owned a tavern in New Hampshire, so I grew up only knowing pure maple syrup," she says "I didn't really know pancake syrup existed until someone served it to me once. I found it much too cloyingly sweet."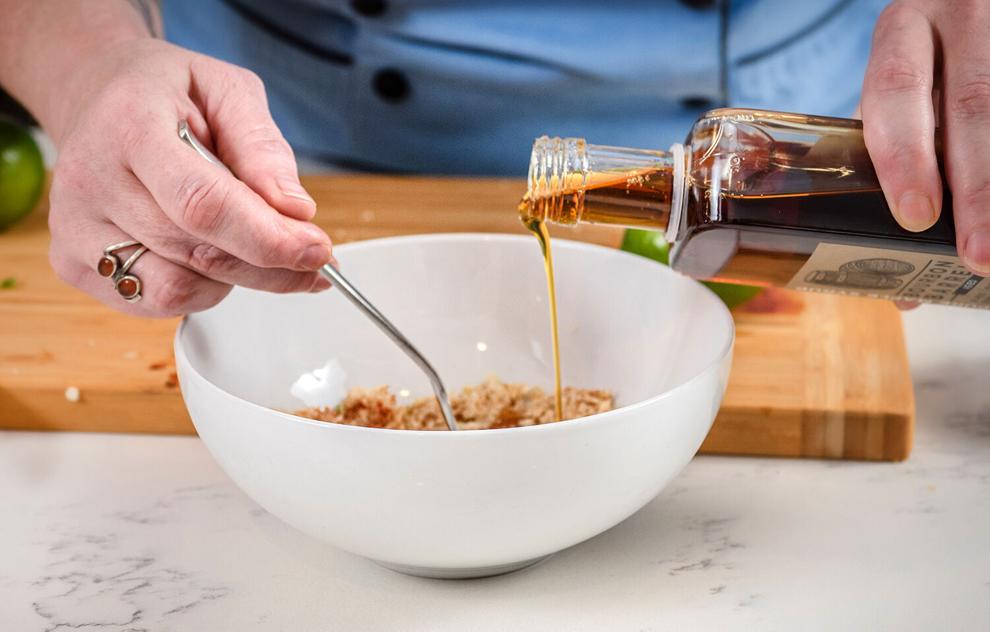 She explains that she likes to sneak in vitamins and minerals wherever she can and noted maple syrup's antioxidants. "I generally prefer natural sweeteners but use maple syrup a lot in my cooking and baking. I love what people are doing with maple syrup these days. There's a lot of variety out there with the barrel-aged and infused syrups, and I like to crush maple candies to add texture to finish cakes and cupcakes. They really elevate my pastries," Sweeney says.
Check out one of Sweeney's beloved breakfast pastries, her Maple-Bacon Baked Donuts, as well as her other sweet-and-savory, maple-infused recipes.
---
This easy, 3-ingredient appetizer can even be made with thinly sliced apples if you can't get figs.
A party-ready snack mix recipe has just a touch of Thai red curry paste for complexity.
Try chef Alekka Sweeney's glaze on drumsticks or wings; it's sweet, spicy and balanced.
Pair this one-pan dinner with some Brussels sprouts tossed in oil for a sweet, spicy, satisfying meal.
Lightly spiced dough is a perfect match for maple glaze and salty bacon in this donut recipe.