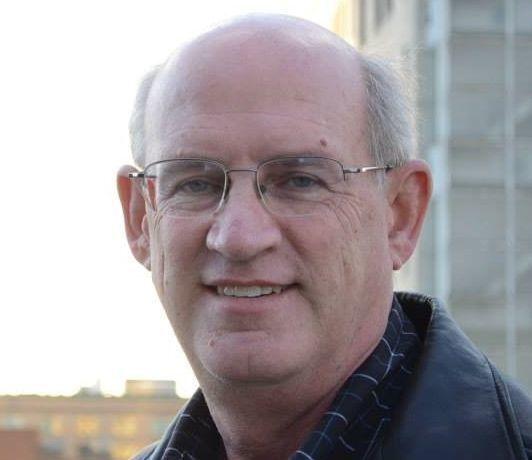 By now, most of us have finished planting our perennials and gardens, both flower and vegetable.
Some of us are still working on it and that's OK. We still have a few weeks of ideal planting time left. If you are planting vegetable seeds or seedlings, pay close attention to how long it will take to produce fruit. If it takes more than 120 days, you are probably pushing your luck as we are 130 to 140 days from frost at this time.
As I was planting, I was also putting down some mulch to help my plants along. I started thinking of how other gardeners use mulch and thought I should publish my own thoughts.
Most gardeners understand the use of mulch. They know the primary purpose is to conserve soil moisture. Other benefits include cooler soil temperature and limited weed control, but I would not depend on that weed control part very much. However, there are several ways to accomplish the purposes of mulching and there are several ways to do it wrong.
The most common mistake people make when is to use too much mulch. If bark mulch is used alone, it should only be applied to a thickness of 3 or 4 inches around woody perennials and trees with only a couple inches around bedding plants. Too much mulch can lead to problems. A 1-foot thick layer of mulch can serve as a breeding ground for insects and diseases.
A thick layer of mulch around the base, or trunk, of a woody perennial will cover an important area on the plant for the exchange of gasses between the plant and the air around it. As the weight of thick mulch settles and compacts — and as the various fungi begin to grow and spread within the mulch — a layer forms that will prevent the passage of air and water to the soil beneath. Once again, no more than 4 inches of bark mulch should be used. When it is applied, taper it down next to the plants so that it just meets the plant at the soil line.
Mulch only benefits the plant when it covers the roots. When mulching new plantings, be sure to cover all of the area that was excavated. Older plants do not benefit from mulch as their root systems have extended well into the surrounding landscape. For established trees, this can be a distance equal to twice the height of the tree or farther. At this point the mulch is merely aesthetic, and makes the landscape look pretty.
Pine needles have become very popular in the last 10 or 15 years. This mulch will not make soils more acid. The pine needles are almost neutral in their pH measurements once the green color has faded away. Use this product anywhere shredded bark mulch is used. It also will work well in the vegetable garden. This is easier to ignite than bark mulch, so do not use it where a lot of people gather to smoke.
There are a number of landscape fabrics, or synthetic weed barriers, on the retail market. These products are intended to lie on the ground under the mulch. They have very small openings that will allow air and water particles to pass through but will deter weeds from growing out of the soil. They are intended to be used under a thin layer of mulch, about no more than 2 inches deep. Too much mulch will provide a location for weed seeds to germinate and grow thereby defeating the purpose of the fabric. In most cases it is easier to arrange the fabric and then cut holes in it to install the plants. When joining two pieces of fabric, overlap by about 3 inches. Most of these fabrics will not work on steep slopes, because the mulch will slide right off.
Many vegetable and flower gardeners have found a cheap alternative to the fabric and a way to recycle as well. Newspapers make and excellent weed barrier and preserves soil moisture. The newspapers are spread out about two or three sheets thick between the rows of vegetable plants. A very thin layer of mulch, compost or other biodegradable mulch is applied on top of the papers. As the summer progresses, the newspapers will slowly break down into the soil. In the fall, the gardener only needs to till the garden. There is nothing left to remove as there would be with a synthetic weed barrier.
Straw is often used as a mulch, most often when grass is planted and in some vegetable gardens. This is a very short-term mulch. It either degrades or blows away in a relatively short time. Apply this mulch about 6 to 8 inches deep. It is important to note that straw mulch might have a lot of weed seeds in it.
One important bit of information: Termites do not eat mulch made of tree bark, pine straw or wheat straw. Termites eat wood. If you use wood chips as a mulch, do not use that near your home or any other wooden structures.
Mulch is a great way to improve growing conditions for plants and make the gardens and landscapes more attractive. Be sure to use the right mulch in the right way.
On an unrelated note, I just learned that Virginia Cooperative Extension is finally going to fill the job I vacated when I retired two years ago. If you know a horticulturist or someone in a similar profession looking for a place, tell them to contact the Danville Extension office at 434-799-6558. Any interested person must have a Bachelor of Science degree to be considered. I can recommend it — I worked there for 20 years.