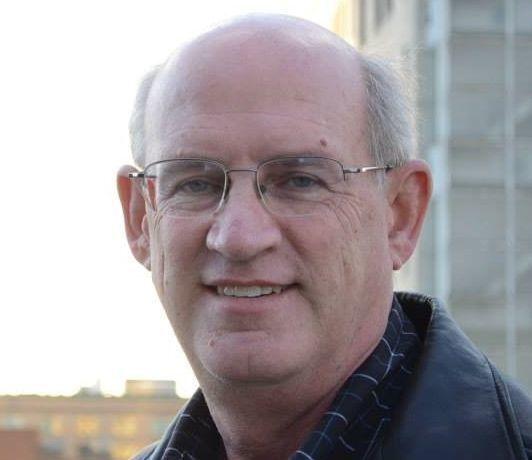 Out in the hot sun, pulling weeds, watering plants and deadheading flowers.
I had to ask myself something a lot of gardeners ask at some time or another.
We can buy fresh vegetables at farmer's markets or grocery stores. We can get brightly colored flowers from a florist or even nice-looking plastic ones from other places. Yet, we still go out and get dirty and soaked in sweat almost daily. Why am I doing this?
What follows are my own thoughts and observations and is not supported by any scientific studies (although such studies have been done and the results published.)
Many gardeners started out growing food for their families. In the not-so-distant past, it was necessary for rural families to produce their own food. They grew livestock for meat, milked their own cows and preserved enough vegetables to last through the next winter. They made their own butter and bread, and collected eggs for their kitchens. There are still a lot of folks who do this today, and they would not have it any other way.
This work ethic still exists among low-income people who need to stretch out their dollars. They grow huge gardens and eat some while it is fresh, but can or otherwise preserve the fruits and vegetables. I have met people who were adults before they ever ate store-bought vegetables from a can. There are a lot of people who can afford nice things, but still prefer the taste of food they grew themselves. Anyone who has ever eaten a fresh-picked tomato will easily understand this. These people garden because they feel the must garden.
The "must" gardeners take their chores very seriously. Things must be done in exactly the right way at exactly the right time. They will often forego social opportunities because there is work to do in the garden.
Some gardeners tackle this hobby because they have a more competitive spirit. This applies to their vegetable and fruit efforts and includes their flowers and landscapes as well. They are driven to have the best garden and the nicest looking yard in the neighborhood.
The competition can get downright cutthroat at time. I remember, when I was and extension agent, I would be looking at someone's garden. While I was there, the gardener would take time to point out the neighbor's gardens and tell me what they thought was wrong in the next-door landscape. Or they would inform me about any "short cuts" to proper gardens their neighbors were guilty of.
Many people garden as a way to be healthy. Fresh air is always good for us, and since gardens are outdoors, there is plenty of it. Even indoor gardens provide fresh air because they release oxygen for us to breathe. The physical labor is a good way to keep the muscles and joints moving. The sunlight helps prevent depression and sweating helps to cleanse the body of bad stuff some people perceive we get through our store-bought food.
Some gardeners are looking for a sense of accomplishment. With some basic knowledge, basic tools and a little good soil, we can successfully grow something. We can have fresh flowers or vegetables with just a relatively small amount of effort.
As for me, I just like to make things grow. Some gardeners are disappointed if they don't get a bushel of tomatoes off one plant. Others look forward to supplying their friends and neighbors with fresh vegetables. Others must have beds covered with flowers. I don't feel that way.
I like to plant some slips or a few seeds and then watch these grow into green, healthy plants. I like to get some fresh vegetables, but even if I just get a little from the garden, I am happy because I grew it myself. If my flowers don't explode into a mass of color — but have a few attractive specimens — I'm OK with that.
It is sort of like people who fish. Some fishermen aren't fulfilled unless they are catching a lot of fish, they stay in one spot until their patience ends and then they move to another hole someplace else. Other fishermen are just happy to get out in a boat or on a bank somewhere and just enjoy being out there, even if the fish aren't biting. I fit in the latter group of both fishermen and gardeners. If the plants grow like they are supposed to then I am happy with the results.
There are probably a lot of other reasons gardeners do what they do. Books have been written and research has been done. Whatever the reason you follow, just keep on doing it. It is your life, and your garden, after all.