February has historically been a slow month for gardeners.
The past couple of years weren't too bad, but this year it has returned to its old ways: wet and cold with ice and snow.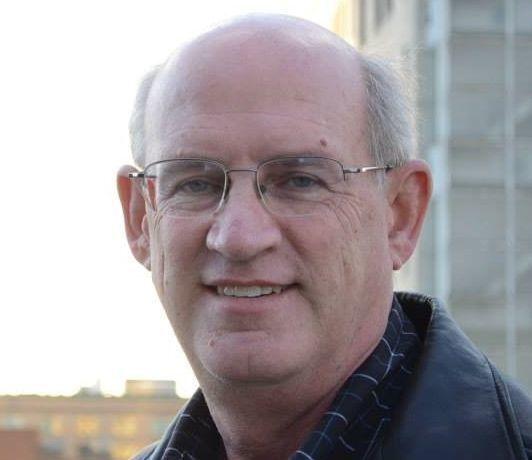 It makes it difficult to get outside to do any yard work. In these COVID-19 times, it's more difficult because there just isn't much else to do.
But there are things we can do to while awaiting the time until Mother Nature decides to be more pleasant.
Most of us are probably getting our annual catalogues with seeds, plants, tools and other garden materials to peruse. So we can sit by the fire — if we have one — and start making plans for the spring. If you saw my column last week. you know I will have a lot of extra work this year. I suspect there are others who are in a similar spot after the ice storms we experienced.
After the trees that fell have been removed, we will have new areas to landscape and sites to plant new trees. It is almost exciting to be making plans for a new landscape.
The first step is to anticipate the growing conditions in the landscape. Where are the shaded areas and where are the sunny spots? What work will be needed to make the soils productive? We will need to visit the local extension office to arrange for soils tests to tell us how much lime and fertilizer we will need.
What are the locations for new gardens? What will our existing gardens need before we start planting? All of this should be written down, in most cases it will be too much to trust to memory.
A written plan would be helpful. In my case, there will be more areas with sufficient sunlight that were not available before. This means I can put in some plants I have been wanting to try. In other places I have lost landscape plants and I want to replace these as much as possible. For example, two weeks ago I had about three dozen azaleas that were more than 25 years old. Right now it looks like I have just a few left. I had a beautiful red maple that shaded the entry to my house that was crushed under some large pines that fell. I plan to replace these with new plants of the same species.
Even if you didn't suffer a lot of loss from the ice, you can still take time now to decide in advance what you want to do when the weather opens up. Think about what you will need and start making lists of materials. You can start picking up supplies to have on hand when the time is right. Mulch doesn't go bad, so decide how many bags you will need. If your garden soil didn't produce very well last year, maybe you can pick up some soil amendments to improve it for this year's crop of vegetables and flowers.
Compost is always a good thing to add to the soil. The little microscopic creatures that live in the soil and break things down for our plants to use need to eat. When the amount of organic material in the soil becomes depleted, the microbes will begin to go away. Compost will give them a source of food. Organic material also will improve the structure of the soil to make it a better environment for the plants' roots.
If you start your vegetables and flowers from seed indoors to get an early start on the garden, this is a good time to get going on that. Check the seed packages to determine how much time it takes for the seeds to germinate. Then add two or more weeks for the seedlings to sprout and then develop at least three or four leaves. Next, count backward from the last frost date, usually around April 20 — plus or minus a couple days. This will give you the date you need to start your seeds.
For example, tomato seeds need to be started in early to mid-March for the early planting. Other seeds have different time schedules. And some plants, like chard for example, should be planted in the garden by the end of March as they do not like hot weather very much.
A lot of crops, like corn and beans, will do best if planted directly into the garden soil. These need warmer soil temperatures so wait until May for this part of the garden. But for now, you can determine how much area you will plant and either buy the seeds locally or order them from a catalogue.
If you try anything new, be sure you have the growing conditions they need. We are in USDA hardiness zone 7, so make sure your perennial plant selections will tolerate that. And remember plants that require full sunlight will need at least six to eight hours of direct sunlight every day.
Warmer weather is coming and soon we will be getting soil under our fingernails again.