According to Stanford Recycling Land, Buildings & Real Estate, Americans throw away 25 percent more trash from Thanksgiving to New Year's Eve — a statistic that begs for more sustainability during the season. Thankfully, according to Jordan Blackhurst, founder and owner of Dharma + Dwell – a conscious living shop offering eco-friendly, package-free and responsibly sourced home goods, beauty and cleaning products – one doesn't have to substitute sophistication for sustainability.
She notes that although home décor can be tempting, decorating with natural elements can be just as – if not more – elegant. Blackhurst encourages decorating with dried leaves and tree clippings, pine cones and dried fruit — components that she says will last for years and, when it has reached the end of its life, can be composted versus thrown into a landfill.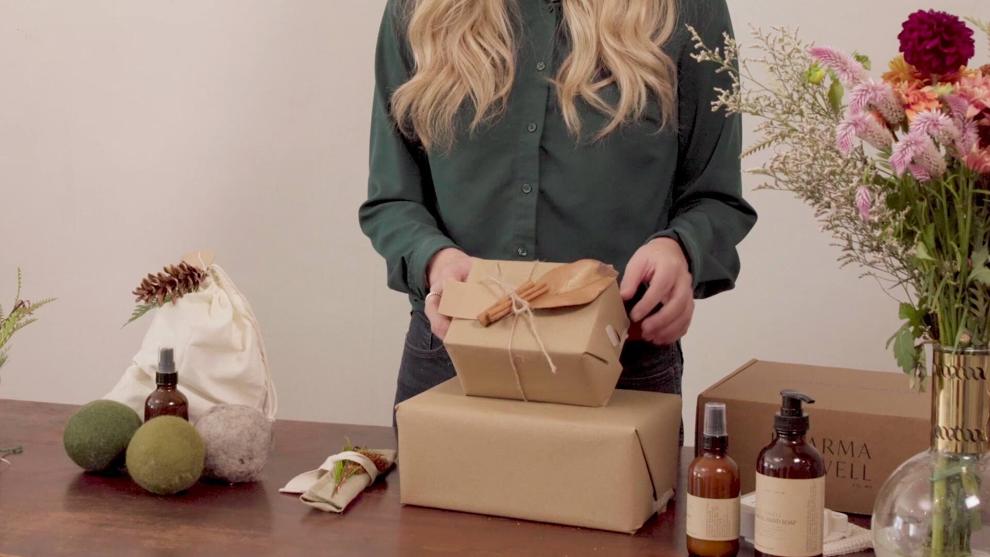 Blackhurst similarly suggests the natural ornamentation be paired with eco-friendly gift-wrapping practices by using natural fiber string (such as hemp or cotton in place of a ribbon), a kraft paper label with no adhesive, and kraft paper, as most wrapping paper, ribbons, bows and labels are not recyclable. Another gift-wrapping option she suggests is using the gift as the packaging. For example, she suggests wrapping gifts in a cotton reusable produce bag — bags in which she is pairing with three dryer balls and linen spray this year — so it not only acts as wrapping, but also can be used for produce while shopping in the future.
Cotton reusable bags, though, aren't Blackhurst's only suggestion for sustainable gift-giving. She says other practical items such as hand and bar soaps are great for giving as well, for example. For those who might be new to sustainability, she suggests giving small reusable items that will encourage their journey — one of her personal favorite everyday products being organic cotton facial rounds for removing makeup and, of course, ditching those disposable wipes.
For tablescapes, Blackhurst suggests thrifting, adding that there are many that can be used to create a holiday table that are prettier and obviously more sustainable than displaying single-use plates, cutlery and glasses.
Blackhurst emphasizes that sustainability goes far beyond the holiday season, noting that taking care of the planet means making conscious, low-impact decisions every day.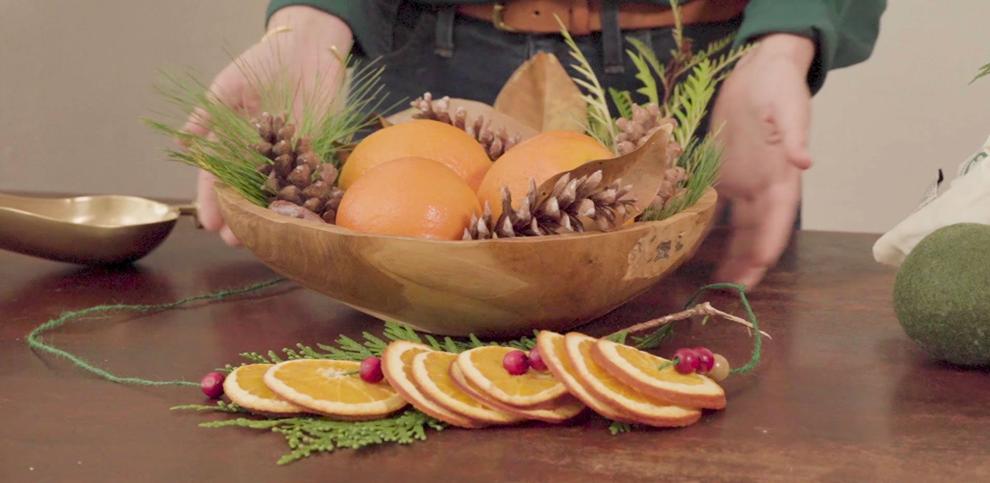 This content was produced by Brand Ave. Studios in collaboration with the sponsor. The news and editorial departments had no role in its creation or display. For more information about Brand Ave. Studios, contact tgriffin@brandavestudios.com.
---