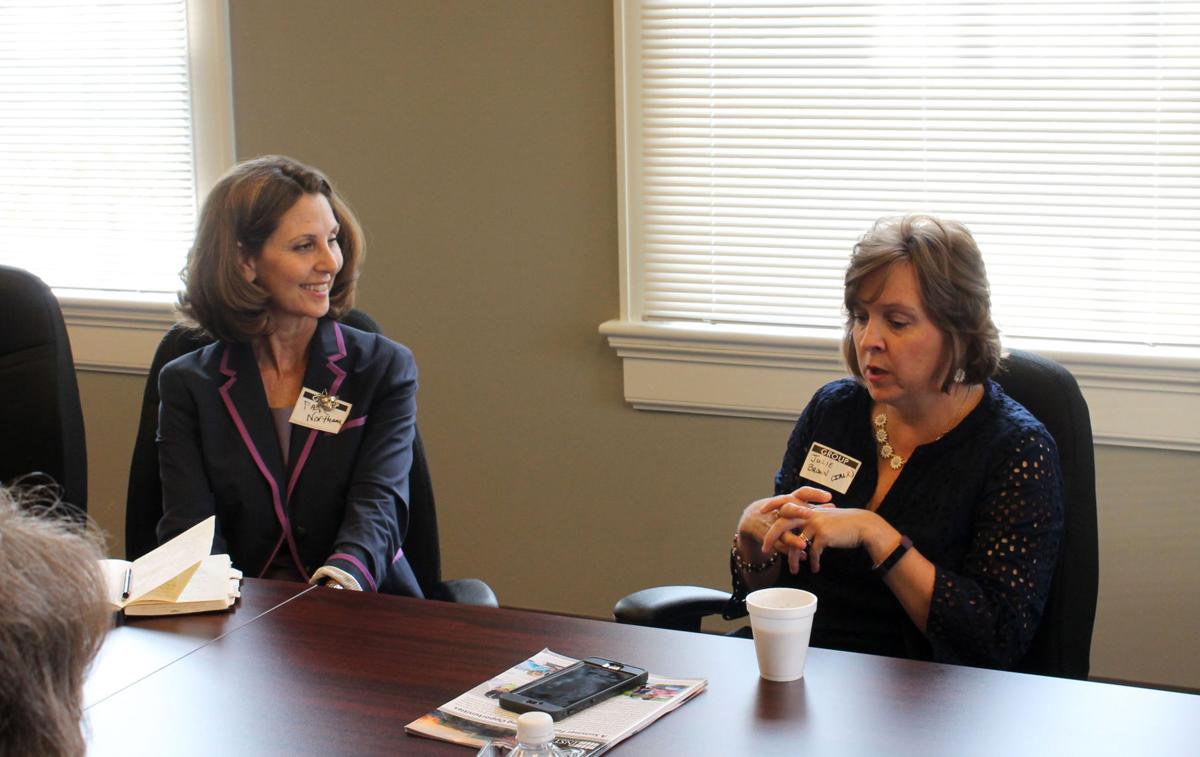 Pam Northam, spouse of Democratic gubernatorial candidate Ralph Northam as well as an education advocate, talked about the needs and the future of local education with community leaders Friday at the Danville Science Center.
"My focus is to listen and learn from each of you and your specific areas," Northam said at the beginning of the discussion.
Northam said she was touring the region to get a grasp on the area's challenges in reaching young learners and the role hands-on learning played in education, workforce training and the local economy.
She spent much of the time listening instead of speaking, hearing from representatives of the City of Danville, area economic development organizations and early childhood education agencies like Smart Beginnings.
Pittsylvania County Director of Economic Development Matt Rowe said his department was acutely aware of how important young learners are to the future economy of their region.
"I know that a lot of folks that are old always talk down to the youngin's, so to speak, but they really should pay attention to those folks because, literally, all of our futures are dependent upon them," Rowe said.
Northam told the attendees her time as an occupational therapist taught her the importance of early learning, as well as a job designing the science curriculum for kindergarten-fifth grade students.
"We say about 90-percent of the brain is hardwired by the time a child is ready for kindergarten," Northam said.
Several attendees said one of the most pressing challenges for the region was simply figuring out how programs and community organizations can work together.
"I call it collective impact," said Danville Assistant City Manager Earl Reynolds, explaining that organizations need to figure out how to use resources effectively and efficiently together.
Danville Science Center Director Adam Goebel said parents presented another challenge for educators.
"I've seen it working with thousands of kids over my time here," Goebel said. "The challenge is 'How do you engage the parents? How do you get the parents involved at these levels?'"
Northam added that many households may have two parents working full time, which can take away time from focusing on their child's educational development efforts.
Northam also asked attendees how the state level government could best support their local efforts. Danville Department of Economic Development Director Telly Tucker said he hoped the area could design more programs that show students the practical applications of what they learn in class from an early age.
Ralph Northam has debuted a number of early childhood and K-12 education initiatives, like investing more in making careers in early childhood education more affordable and accessible, as well as working on public-private partnerships in preschool programs.