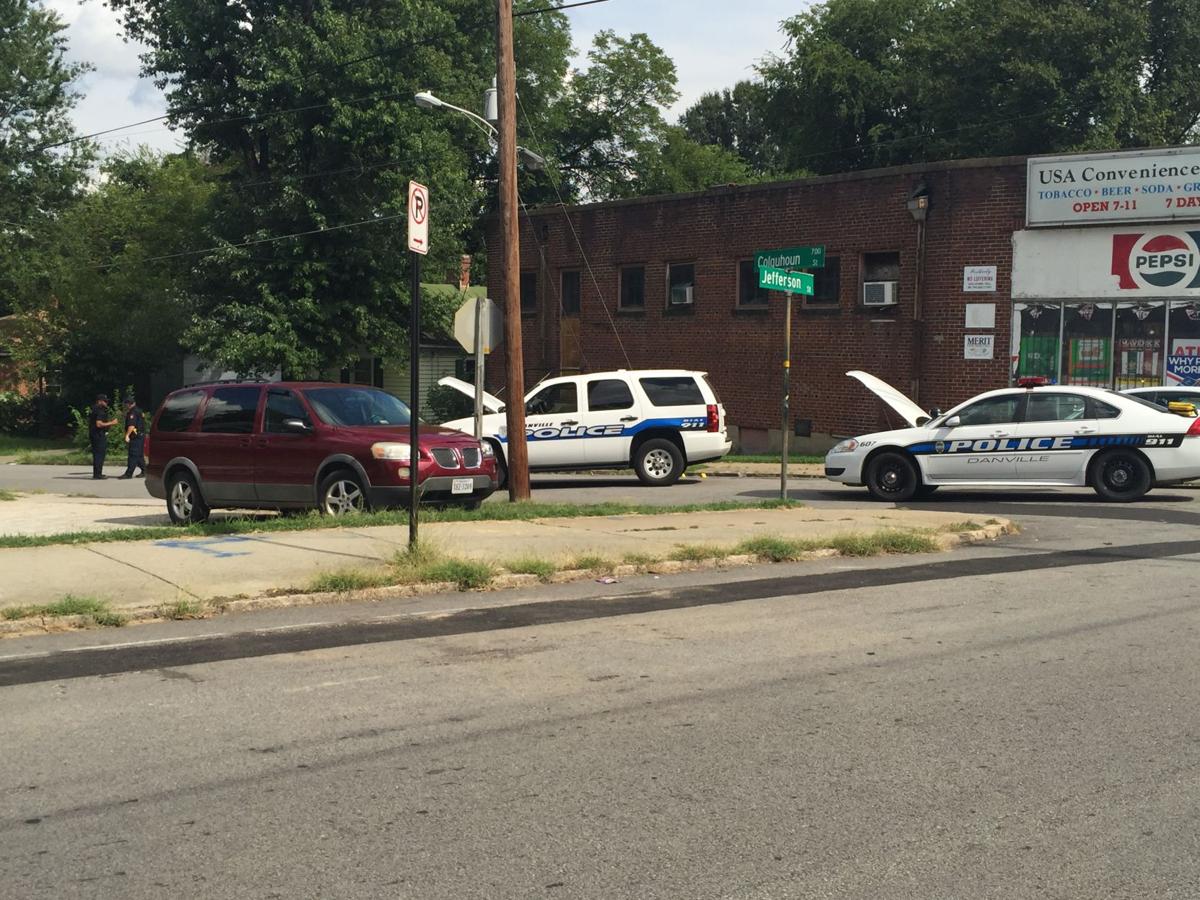 At first, Shakeva Frazier didn't see anything unusual about the Danville police patrol cars with raised hoods.
"When I [saw] it, I was thinking 'they must be trying to shield themselves' … not knowing that they had the excuse of [patrol cars] overheating," she said.
A picture taken by a Danville Register & Bee reporter of Danville police investigating a crime scene last month showed the hoods of two patrol cars raised. It raised questions about whether those hoods obscured the view of the cars' dashboard cameras.
The fatal shootings by police of African-Americans around the country have reignited discussions about transparency and accountability from law enforcement.
In response to the controversy, the Danville Police Department will no longer raise the hoods on their patrol cars, Police Chief Philip Broadfoot told the Register & Bee Monday afternoon.
"We're going to close them … It's not worth the damage to the trust that we have with the community," the chief said.
Danville police patrol cars have had a "continual heating issue" for some time, Broadfoot said.
As of publication, more than $16,000 has been spent on repairs of Danville Police vehicles due to the heat, according to Danville Police Department Lt. Mike Wallace.
Certain "electrical parts in the engine" will "melt" when the heat rises in the summer, Wallace said, even though vents were installed on the hood of the cars to reduce the heat.
"If the car is going to be stopped for a long time, such as [at] a crime scene or working traffic … that heat would really accumulate under the hood," Wallace said. "So we had the officers pop the hood."
"If they're going to stay there for a long time, they actually raise the hood up."
Police raised their vehicles' hoods on Aug. 24 at the scene of a shooting on the corner of Colquhoun and Jefferson streets.
Police were investigating a vehicle that was shot at near the Green Street precinct. No one was injured from the shooting.
"It was a crime scene, so those vehicles were going to be there for quite a while," Wallace said. "So they put the hoods up on those vehicles to keep the parts" from melting.
Broadfoot answered a question at a church forum on Sept. 9 about the raised hoods on city police cars.
"When [Broadfoot] addressed the question, a lot of people in the audience were concerned with his response," said Ebony Guy, a community organizer and member of the Danville chapter of Virginia Organizing.
Guy said Virginia Organizing had already begun planning an initiative asking City Council for more "transparency" on the issue of the raised hoods.
They had no knowledge about Frazier's post showing two pictures of Danville police cars with raised hoods prior to their planning. That post was shared by hundreds of thousands of people on social media. More residents sent Frazier photos of Danville police patrol cars with hoods up.
"Dashboard cameras are a vital tool to policing," Guy said. "We want to make sure that not only the citizens are safe, we want to make sure our police officers are safe as well."
"When you see the hoods raised up, my first impression was they're trying to hide something," said Marty Jackson, a member of Virginia Organizing.
"With everything going on in society, all around the country … we want to make sure that both parties are safe: The community as well as the police officers," Jackson added.
Danville police have been wearing body cameras in 2013. Yet Jackson said, "it's still a concern because the officer controls the body cameras. They can cut them on or cut them off.
"We just want to make sure that everything is on the up and up."
"I don't want to believe that it's some type of cover-up," Guy said of the raised hoods.
"In the times we are facing" of increased skepticism of police, the raised hoods was something other residents should know about, Frazier felt.
"I pray to God nothing happens in Danville," Frazier added. "I believe at all times" the dashboard camera should be rolling.
"Had it been that [they're] investigating a shootout, [if] the shooter was still out there, and came out with his hands up, you got your hood up …we wouldn't have known what happened that day," Frazier said.
"If you're at a shootout," Frazier said of the scene Aug. 24 in Five Forks, "it seemed like that would be the time to keep that camera rolling.
"That camera is the back-up that's been letting us know nationwide what's going on, what's been going on a long time …. We need ours on."
"We support our law enforcement 100 percent," Jackson said. "We have a concern for the community as well."
Be the first to know
Get local news delivered to your inbox!