Democratic voters will head to the polls on Tuesday to pick their congressional nominee in what suddenly became an open seat in central Virginia.
The winner of the primary will take on Republican Bob Good in November in a race that Democrats are planning to sink money into to win the seat. Democrats are hoping to capitalize off the division among Republicans after Good defeated first-term Rep. Denver Riggleman, R-Nelson, in a controversial convention June 13.
The four Democrats competing in the primary on Tuesday are:
Roger Dean Huffstetler, 42, Marine veteran and Charlottesville entrepreneur.
John Lesinski, 61, Marine veteran and former Rappahannock County supervisor who works in commercial real estate.
Claire Russo, 40, Marine veteran from Albemarle County.
Cameron Webb, 37, director of health policy and equity at University of Virginia.
The 5th Congressional District is Virginia's largest district, stretching from Fauquier County to the North Carolina border and including Franklin County and part of Bedford County.
Polls open at 6 a.m. and close at 7 p.m. Voters can look up where they vote at www.elections.virginia.gov or call their local registrar's office. Polling locations are expected to have additional safety measures in place for the coronavirus pandemic.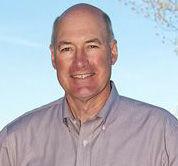 John Lesinski
Lesinksi is the only person in the race who has been an elected official. Not only does that matter, he says, but what's even better is he's won elections in red Rappahannock County.
Lesinski works in commercial real estate and has served on the school board and board of supervisors as the only Democrat.
"I've got an ability to appeal across the aisle," Lesinksi said. "I think that's what we need in November: someone with experience and a track record and who can appeal to independent voters and moderates who feel like their party has left them."
Lesinski has made confronting the climate crisis a key part of his campaign. He supports a Green New Deal that will wean the country off fossil fuels and invest in renewable technology, creating jobs along with it. He'd like federal buildings upgraded to be more energy efficient and an increase in tax credits for homeowners and businesses that use wind and solar energy.
"Our nation is at a crossroads, and the pandemic has only magnified the issues we have to deal with," Lesinski said. "It's going to take someone with experience and leadership to tackle these problems."
Take economic inequality. He wants to increase the relatively low capital gains tax. The low tax allows wealthy Americans who draw significant income from such profits to pay lower effective federal tax rates than some workers who earn much less just through their labor.
He wants to increase the corporate tax rate. He supports studying the possibility of reparations for people of color. He favors increasing the minimum wage to $15, indexing it to cost of living by county.
He wants the immediate creation of a public health insurance option, with the goal being to get to a government-controlled single-payer "Medicare for all" system.
He wants the federal government to make a substantial investment in broadband. He describes it as the "rural electrification issue of our time," referencing part of President Franklin D. Roosevelt's New Deal that brought electricity to rural America.
"We've left so many people behind that we've created a society of haves and have-nots," Lesinksi said. "Anything we do going forward has to be done through the prism of leveling the playing field and giving everybody a chance."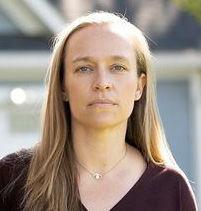 Claire Russo
After 16 years of serving in the Marine Corps, Russo wants voters to send her to Congress on a new mission.
"There is abhorrent leadership in the White House and Washington right now, and I am a combat-tested leader," Russo said. "I am someone who has never shied away from a tough fight. The people of Virginia need someone who is going to fight for them and make their voices heard."
At 23, Russo joined the Marines and served as an intelligence officer. She was deployed to Iraq, leading a team targeting insurgent networks.
Her campaign drew attention when it released a television ad describing how a superior drugged and raped her at the Marine Corps Ball. She spent the next few years trying to take her attacker to court, who ultimately pleaded guilty to sodomy before his civilian trial began and was sentenced to three years in prison.
The attack motivated her to try and make changes. She worked with Sen. Kirsten Gillibrand, a Democrat from New York, to address sexual assault in the military. The experience left a lasting impression on her.
"Service has always been important to me," Russo said. "It wasn't until the politics of the last few years that I felt I had to act."
She likens herself to Virginia Reps. Abigail Spanberger and Elaine Luria, two women with military and intelligence experience who flipped red seats to blue in the last election cycle.
Russo supports Virginia Sen. Tim Kaine's "Medicare X" proposal to create a new public option for health insurance.
Abortion rights are an important issue to her. She said her grandmother died from a back-alley abortion. She also wants to address the Hyde Amendment, which bans federal funds for most abortions.
Russo said the way President Donald Trump has made foreign policy decisions has been troubling, and she wants people with military backgrounds who understand warfare to restore oversight into decisions to engage in conflicts.
She supports gun control measures such as expanded background checks and closing loopholes.
"After the shooting in Parkland, my daughter came up to me really upset, worrying that the weapons my husband carries on the battlefield would be in her classroom," said Russo, whose husband is an Army Special Forces officer deployed overseas. "This is too personal for me to not stand up and fight for the children of this country."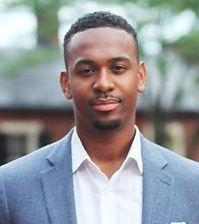 Cameron Webb
Webb helped work on the Affordable Care Act, and he doesn't want to see it dismantled. An internal medicine doctor, he wants to go to Congress to improve the health care system.
"As a doctor, we always want to help people and heal what is broken," Webb said.
Webb grew up in Spotsylvania County. After college, Webb served on President Barack Obama's health care team and worked on Obama's My Brother's Keeper, a White House initiative to address opportunity gaps boys and young men of color face.
"I believe I can lead an effort to make sure we've got a health care system that moves us forward," Webb said.
Webb wants to establish a public health insurance option so that health care benefits are available to anyone through a government plan while also allowing people to keep their private health insurance. He said that would be especially important in the wake of the coronavirus pandemic, which has kicked people off their health insurance that they got through their employer.
"This is a chance for us to change health insurance, because it's not working," Webb said. "It's not that I think the government can do it better, it's that I think the government has a role to play."
He wants to address rural, low-income communities with poor access to quality health care. He'd also like to tackle the problem of costly prescription drugs by allowing Medicare to negotiate prices for certain drugs, extending those prices to all patients, and establishing a cap for out-of-pocket drug costs.
"I've seen patient after patient struggling to have access to care they need, struggling to afford that care, making impossible decisions between buying their medications or keeping the heat on or paying for groceries," Webb said.
Much of Webb's message has to do with equality so that people aren't disadvantaged because of race or socioeconomic status, for example. It includes free college for low-income people. It includes ending cash bail and other criminal justice reform measures that disproportionately affect poor people and people of color.
"People are recognizing how many are being distanced from opportunity and what happens when society doesn't care about certain individuals," Webb said. "This is a powerful moment to lean into."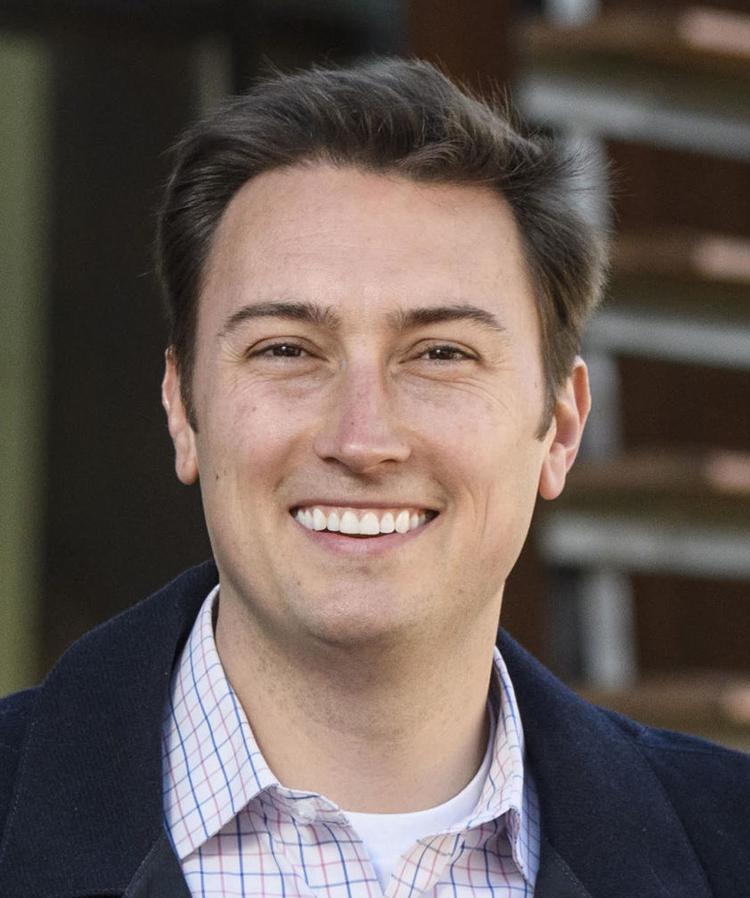 Roger Dean 'RD' Huffstetler
Huffstetler was the first person in his family to graduate from college. He joined the Marines, and then he went to Harvard Business School on the GI Bill.
He's concerned Americans don't have opportunities for success and about a generation doing worse than the last.
"What I want for every American is that if you work hard, the country will have your back," Huffstetler said.
Huffstetler ran for the same seat two year ago, but lost the party nomination to Leslie Cockburn, who would go on to lose to Riggleman. His campaign is still the same.
"I'm from the working class and for the working class, and I want to get to Washington, D.C., and make sure people are taken care of," Huffstetler said.
Huffstetler wants people to know about his upbringing. His grandmother worked at a textile mill and grandfather drove a truck. His grandfather and father worked union jobs at Ford Motor Co. When he was a child, he had to live in subsidized housing. His father died of an Oxycontin overdose.
"The Huffstetlers know intimately the struggles of rural Americans, and I care deeply about making their lives better," he said.
He supports Kaine's Medicare X plan and wants the government to invest in the necessary infrastructure for telemedicine. He has various ideas for addressing the opioid epidemic, including requiring Medicaid to cover medication-assisted treatment and requiring Naloxone to be prescribed with opioids to those believed to be at risk of abuse.
For those with a drug addiction who encounter the criminal justice system, he wants improved treatment for people behind bars and transitional facilities for when they are released. Other criminal justice measures he supports include decriminalizing small amounts of marijuana and creating opportunities for people convicted of crimes to reduce prison time through service and educational programs.
Affordable housing is a problem in the Charlottesville area, so he'd like to see grant incentives for localities that open up zoning restrictions to encourage high density, mixed use land.
To help with economic development, he wants to work on developing a program that partners industries with community colleges so that people can go to work at good-paying jobs and study at the same time.
With Good leaning farther right on the Republican spectrum, Huffstetler thinks he has a good shot at attracting moderates as well as people who have voted for Republicans.
"I've always said the most liberal person and most conservative person live in this district, and I'm a good candidate to represent everybody in Congress," Huffstetler said.
Huffstetler has the most cash on hand at the start of June, according to fundraising reports, with $286,811. Russo follows with $201,530, then Webb with $139,661 and Lesinski with $36,078.
Get local news delivered to your inbox!
Subscribe to our Daily Headlines newsletter.