KEELING — They walked around with firearms slung over their shoulders, tucked into holsters or concealed.
Many wore camouflage. A few wore masks.
They were all together for one purpose: to join a militia. 
More than 100 residents of Pittsylvania and Halifax counties gathered at a militia muster on Saturday to organize into groups for each county and take stock of the people and weapons involved. Armed with guns of varying sizes, they listened to speakers about the goal of a militia, asked questions, spoke in support of the movement and were sworn into their respective groups. 
More than half were from Pittsylvania County.
The event was organized by Virginia Knights, a pro-gun rights organization founded by 19-year-old Halifax native and Marine Corps veteran Mike Dunn. 
"Our goal in forming militias is to create units of like-minded individuals in each and every county that coordinate with other units and work together to back the sheriff of that county," Dunn proclaimed to the crowd during a speech. 
As evidence for "the right of the people to keep and bear arms," the Second Amendment describes "a well regulated militia" as "being necessary to the security of a free State."
As opposed to a state sponsored or funded group, a militia is a group of residents who can be called on in a time of need. According to chapter 44 of Virginia Code, unorganized militias — which is how Dunn said these groups will be categorized — "consist of all able-bodied persons" over the age of 16 and under the age of 55. 
Residents of Floyd County held a militia muster call on Jan. 18, hundreds of Bedford County volunteers from the Unorganized Militia of Bedford County met on Feb. 15 and the unorganized militia of Campbell County will meet on Feb. 29. 
These militias are forming in response to gun control legislation pushed by Virginia Gov. Ralph Northam and the Democratic majorities in both the state Senate and House of Delegates. The proposed measures include "red flag" laws, which would allow firearms to be legally confiscated from people deemed to be a risk to themselves or others, the return of a one handgun a month law and a law that would classify anyone who "recklessly" leaves a loaded unsecured firearm near a minor as a felon. 
To brave the chilly weather, residents of both counties bundled up so that they could attend the muster, which was tucked away at the Red Oak Hollow hunting ground in Keeling. Wearing military gear and wielding large firearms, organizers signaled to vehicles entering the facility and lingered with residents. An excitement and positive energy marked the atmosphere.
While most of these bills have received support from both houses of the Virginia General Assembly, lawmakers did reject a ban on assault weapons earlier this week. 
Captains were selected from both Pittsylvania and Halifax counties to lead and continue organizing their respective units. Only Dunn and the captains will have the list of those involved, with Dunn assuring everyone the government will not involved or have access to those lists. 
At the past two Pittsylvania County Board of Supervisors meetings, Joshua Jennings, owner of Guns Gear and Ammo in Cascade, requested county oversight for the militias he said would be forming with or without their help. 
"It would be much better to have someone with an even keel and knowledge of the law [leading the militia]," he said at the February meeting. 
Pittsylvania County Sheriff Mike Taylor said that he — along with the Virginia Sheriff's Association — is monitoring the proposed gun legislation very closely to see what the final laws that come out of this General Assembly session. 
"I think it's a very complicated issue," he said of the question of Second Amendment rights and proposed restrictions. "I think it's an issue that's not going to go away any time soon."
In terms of endorsing or supporting any local militias, he said "that's not my place." 
Pittsylvania County Commonwealth's Attorney Brian Haskins did not respond to multiple requests for comment about the legal standing of a militia and their relationship to the local government. 
After the swearing in ceremony Saturday, Kurkland Roark, the former police chief for the town of Brookneal in Campbell County, voiced his support of forming the militia. 
"The gun laws that they're passing here in Richmond are only affecting good people, not the criminals," he said. 
When asked about Northam's response to the formation of militias in the state, Virginia Press Secretary Alena Yarmosky wrote in an email that "Virginians are demanding real action to combat gun violence and save lives." 
"The Governor's proposals are basic, commonsense measures that any responsible gun owner should support: preventing toddlers from grabbing loaded guns, expanding background checks, and keeping firearms out of the hands of those who would hurt themselves or others," she wrote. 
During speeches and a public comment period at the muster call, many residents and organizers spoke about the role of a militia. In a short speech to a captive audience, Halifax resident Justin Worsham said the group is in no way associated with any gangs and will not tolerate extremism or white supremacy in any way. 
"We don't want war, we don't want violence… if hate and violence and civil unrest are on your agenda, this is not the place for you," he said. 
In addition to defending constitutional rights such as the right to bear arms, the organizers see these militias as contributing to the community in other ways.
"One of our goals with militias is to also provide help during national disasters… it's also a way to have a positive impact on the community," Dunn said. 
With multiple firearms in tow, Gordon Lyles, a Danville resident who is collecting signatures needed to run for Danville City Council, said he will aim to enact change and support Second Amendment rights if he is elected. 
"I stand behind the people," he said. 
Soon after November's election which resulted in Democratic control of all three branches of Virginia government, more than 100 Virginia localities, including Pittsylvania County, declared themselves "Second Amendment Sanctuaries."
The resolutions are not legally binding, but do express the locality's "intent that public funds of the [locality] not be used to restrict Second Amendment rights" and their intention "to oppose unconstitutional restrictions on the right to keep and bear arms through such legal means as may be expedient, including without limitation, court action."
Wearing bulletproof gear and armed, Gretna resident Jade Jones, 23, explained she was skeptical about the militia at first, but the muster call was "a positive environment." She plans on continuing to be involved. As an African American female, she feels compelled to lead by example and show other African Americans and woman that this is a positive movement. 
"I just figured it would be positive for people to see me out here," she said after the swearing in ceremony. 
"I figured it would be a good idea to get organized and meet the other people," added her 22-year-old boyfriend, Mathew Davis. 
Many county officials refrained from voicing opposition or support of a local militia or county support of such a group. Supervisors Ben Farmer and Bob Warren declined to comment for this story. 
Westover Supervisor Ronald Scearce, who thinks that Virginia lawmakers are not considering the concerns of law-abiding gun-owners, said he is open to the idea of militias but wants to wait and see what bills come out of the General Assembly. 
"I would entertain any common sense response to the General Assembly," he said. 
Joe Davis, supervisor for the Dan River district, said he also does yet not see a need for a local militia. 
"The only thing I can say is when the Second Amendment conversation came up, obviously I did speak in favor of the fact that I believe in the Second Amendment," said Banister Supervisor Charles Miller. 
Vic Ingram, recently elected supervisor for the Tunstall District, said he is concerned about the regulation and leadership of local level militias and believes that those involved should be working with local law enforcement. 
"Before I would vote to endorse some kind of militia activity, there's a whole lot of questions I would have," he said. 
Dunn, who was discharged from the Marine Corps due to a heart condition, has since aided in the formation of 14 private militias across Virginia, but this was the first public group he has worked with. In the coming weeks he will be helping to form militias in several more Virginia localities. 
"We're willing to do what needs to be done...we are a force to be reckoned with, we are a line in the sand, we are Virginia," Worsham said.
Photos: Militia muster call in Keeling
Militia muster call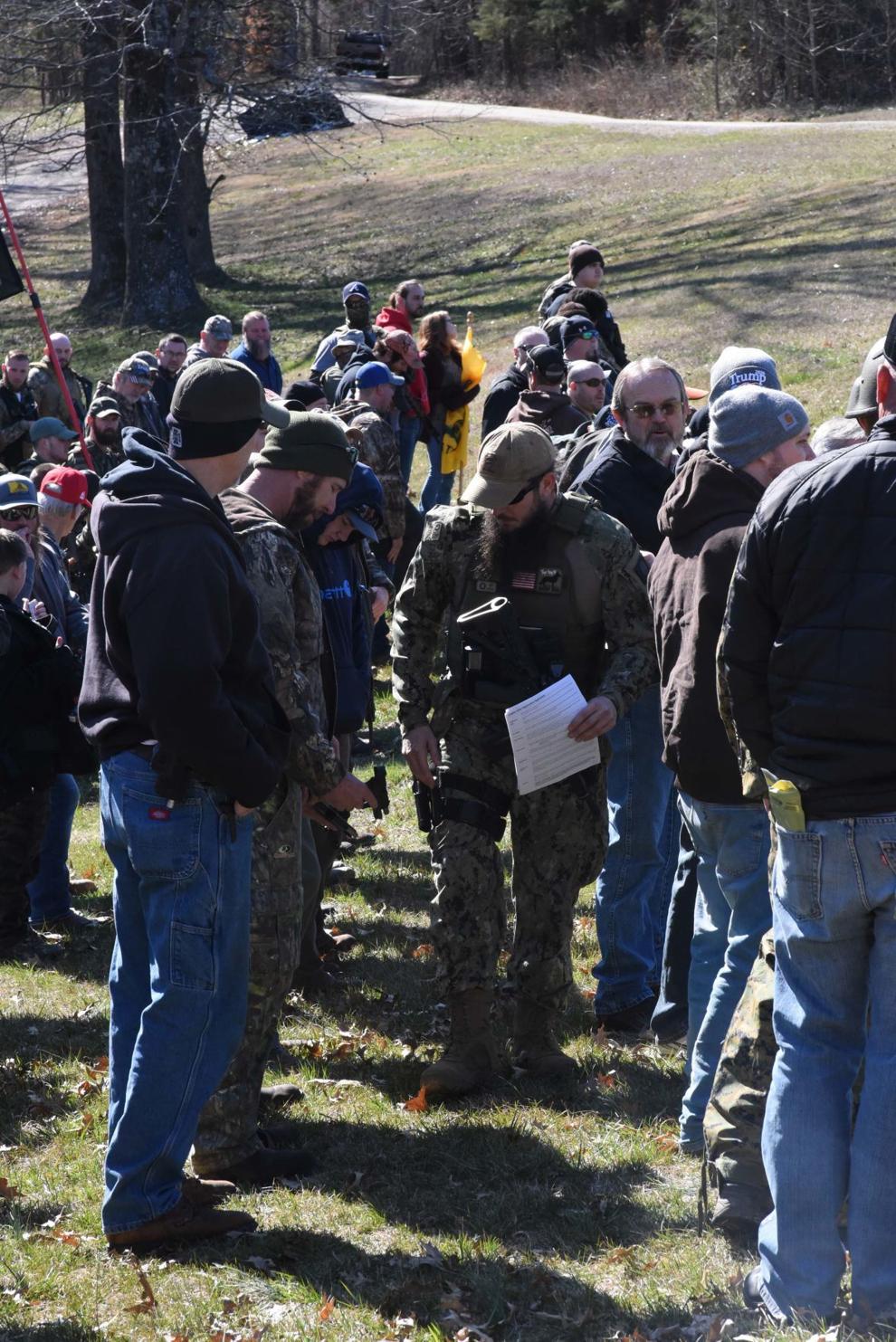 Militia muster call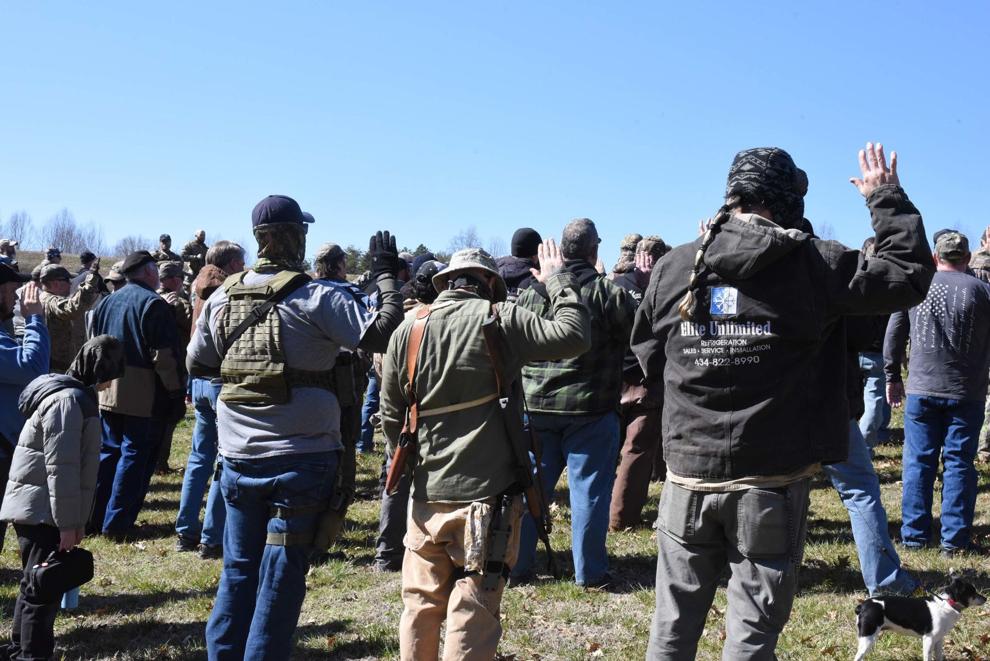 Militia muster call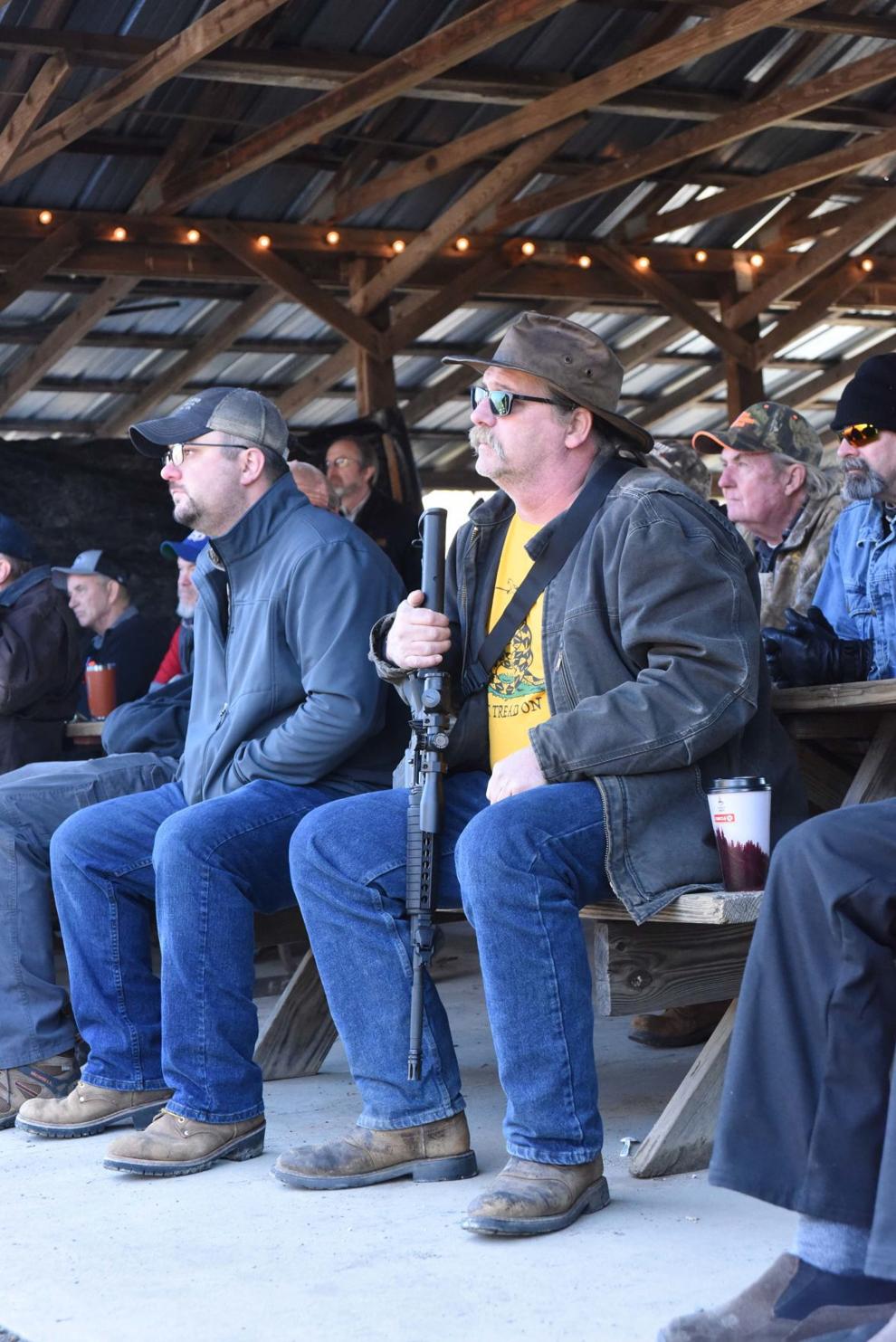 Militia muster call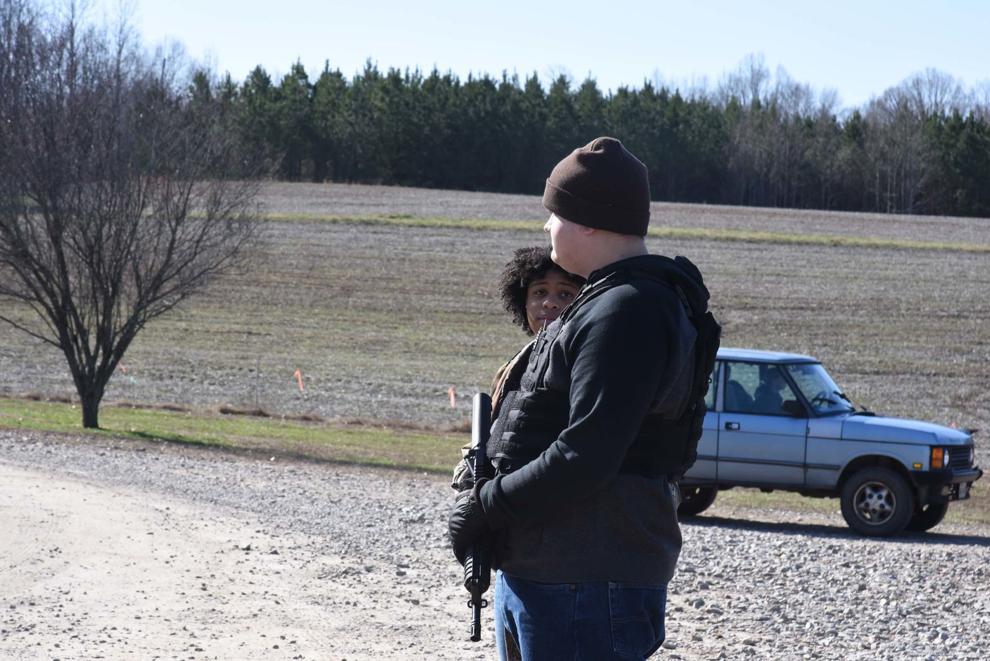 Militia muster call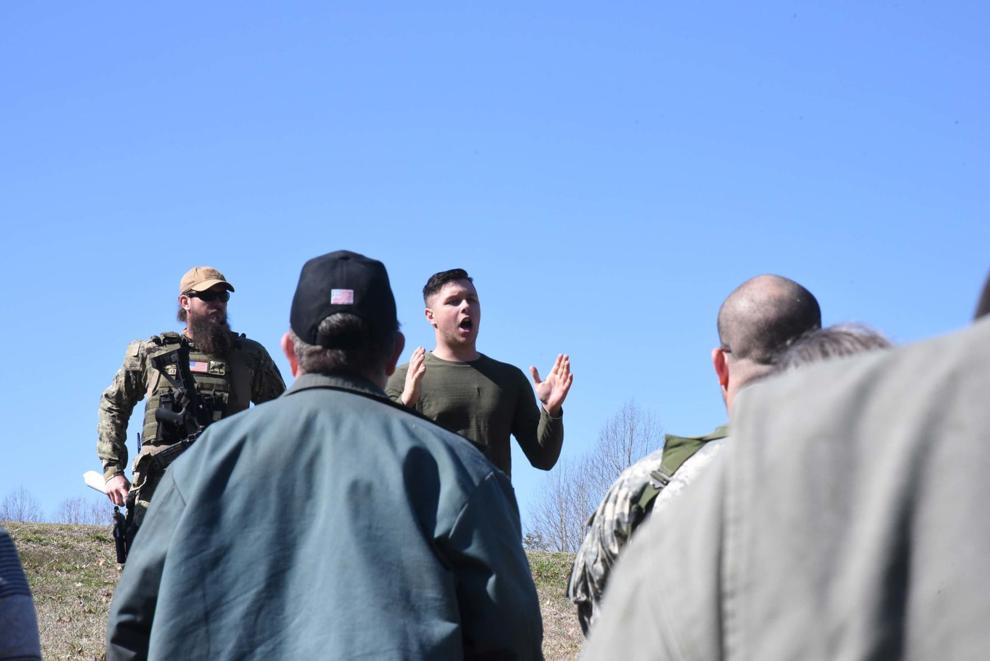 Militia muster call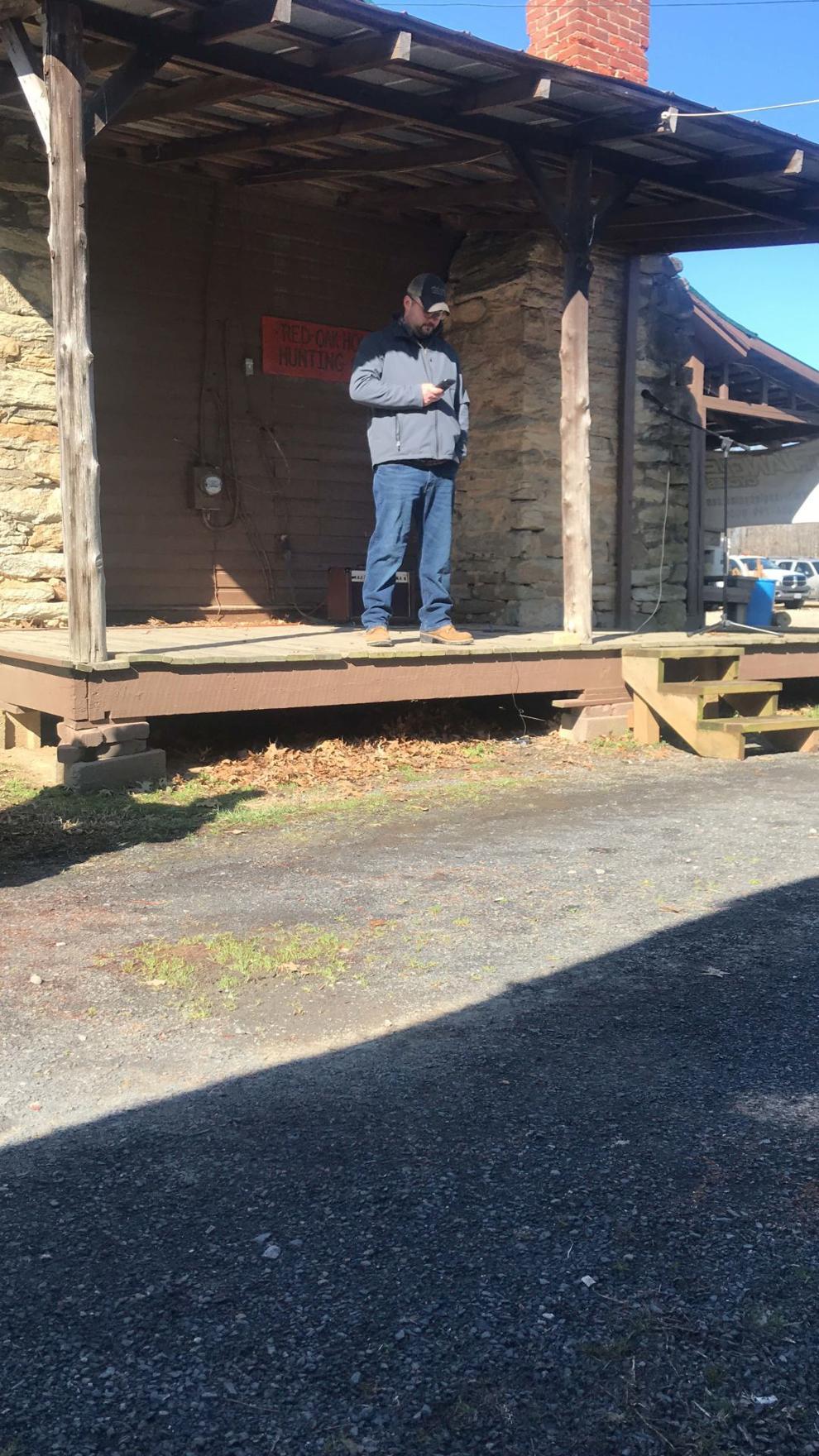 Militia muster call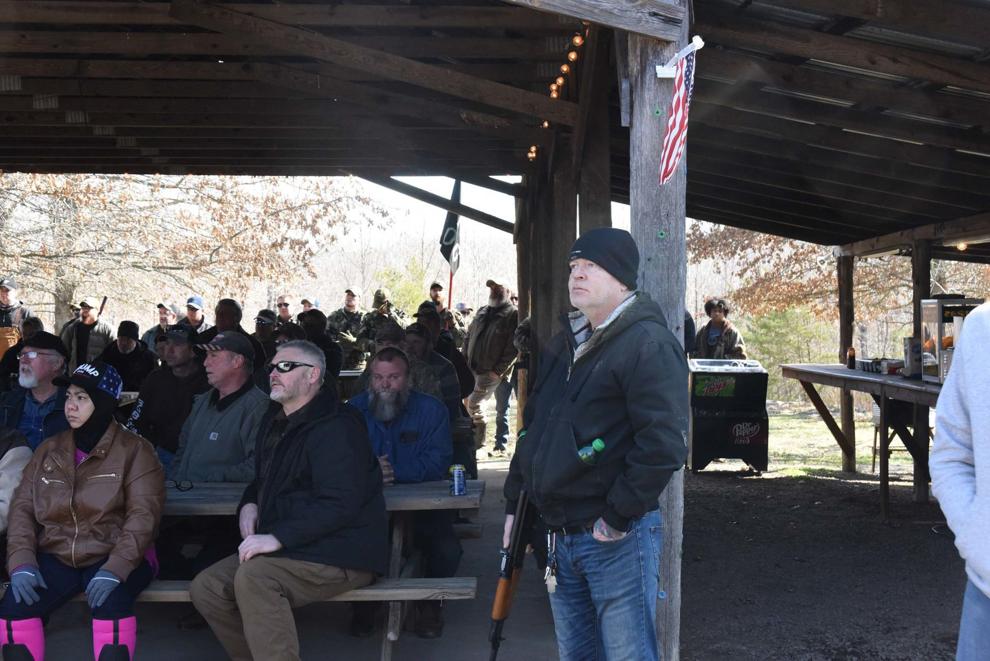 Militia muster call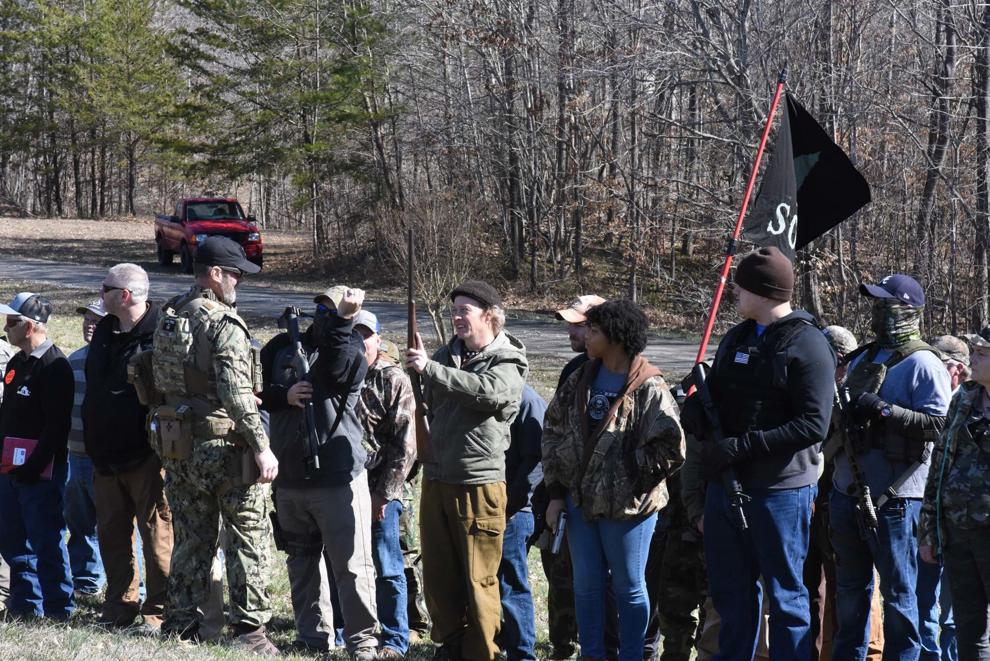 20200222_drb_news_militia_p10.JPG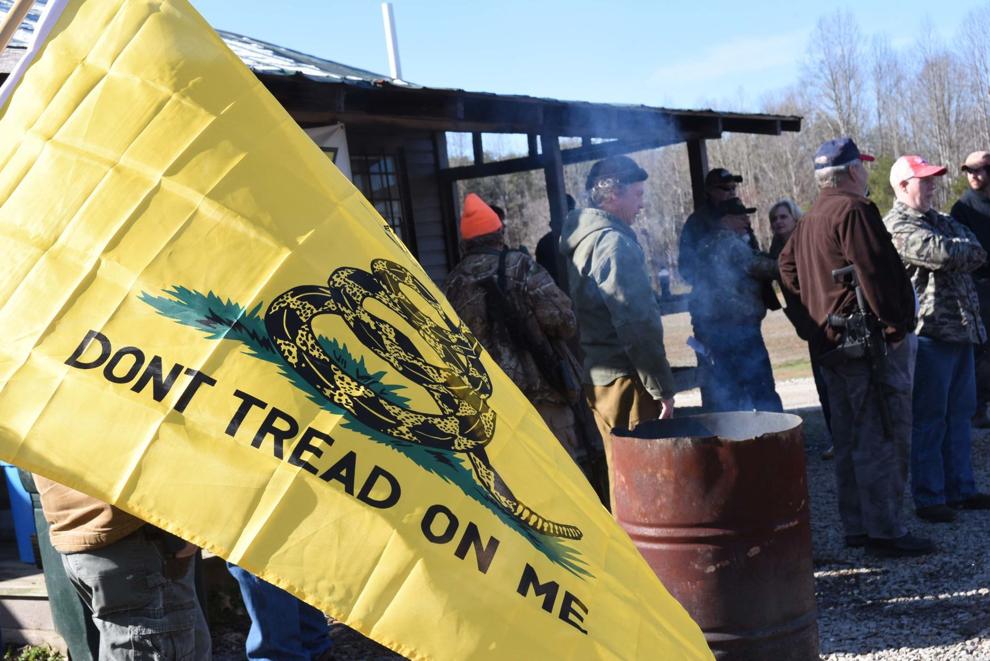 20200222_drb_news_militia_p11.JPG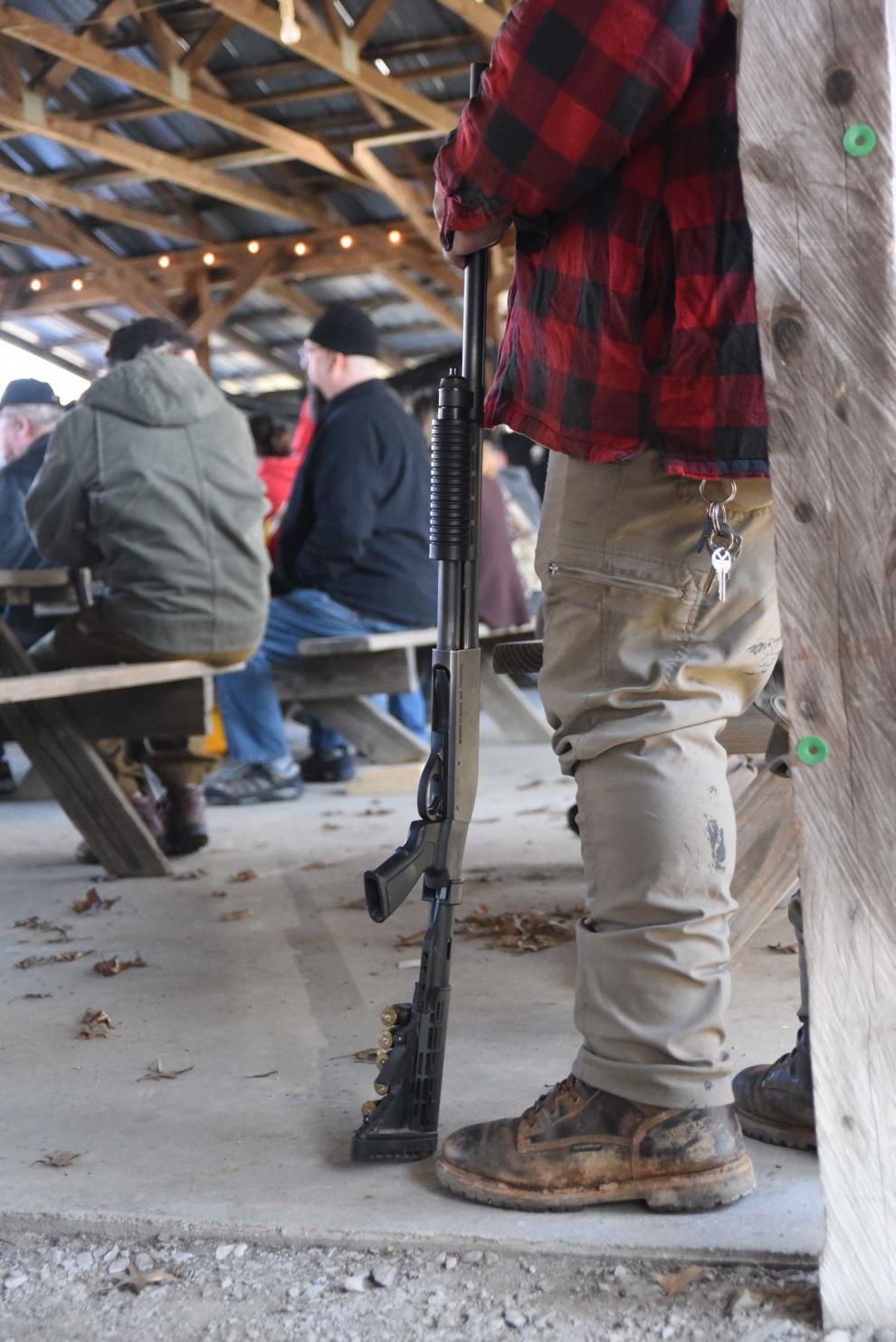 20200222_drb_news_militia_p12.JPG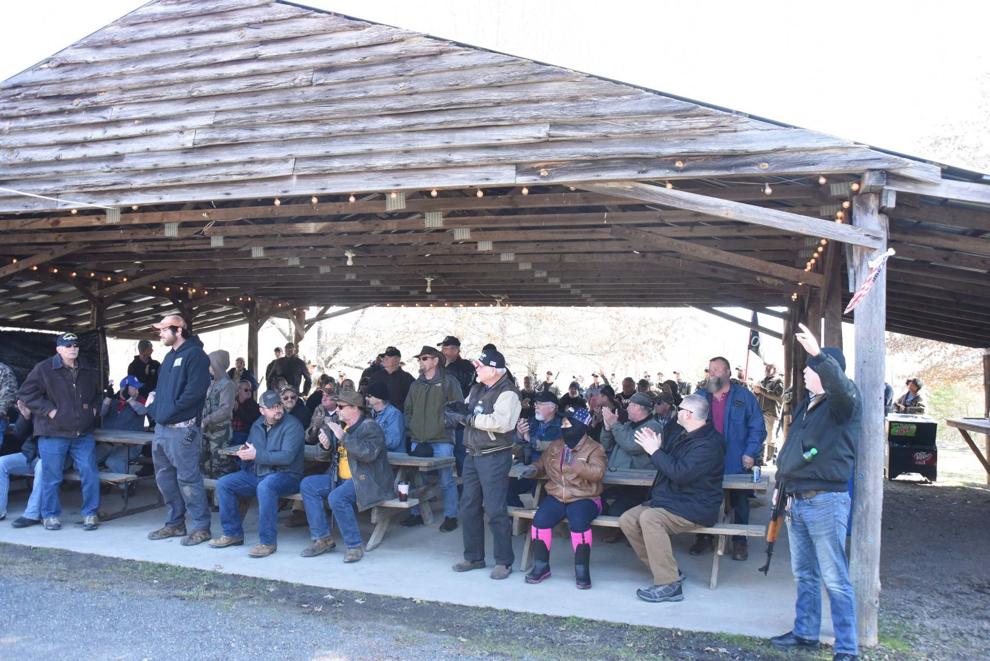 20200222_drb_news_militia_p13.JPG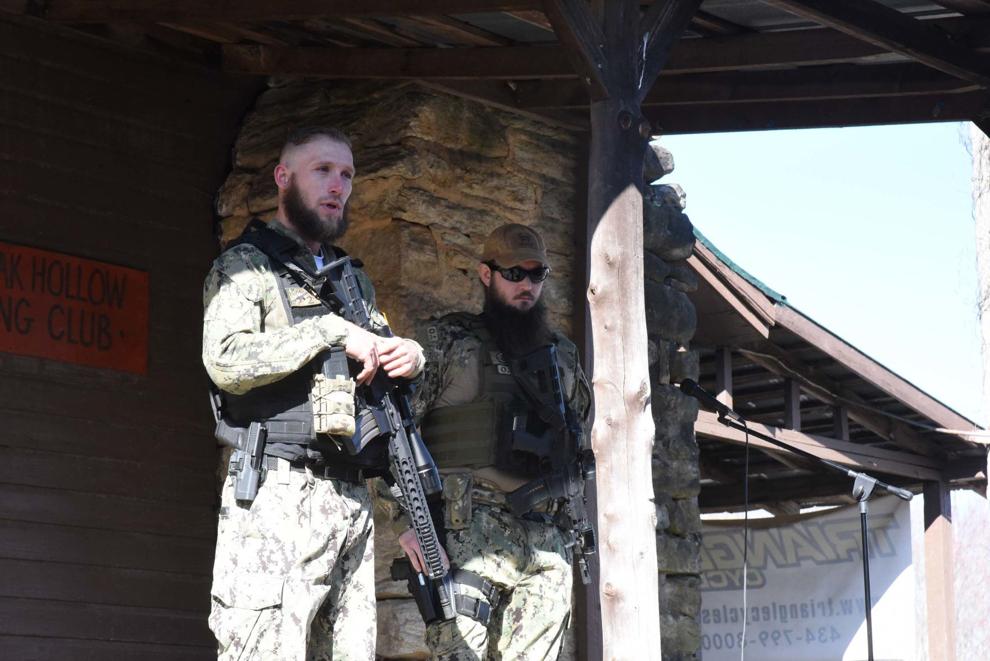 20200222_drb_news_militia_p14.JPG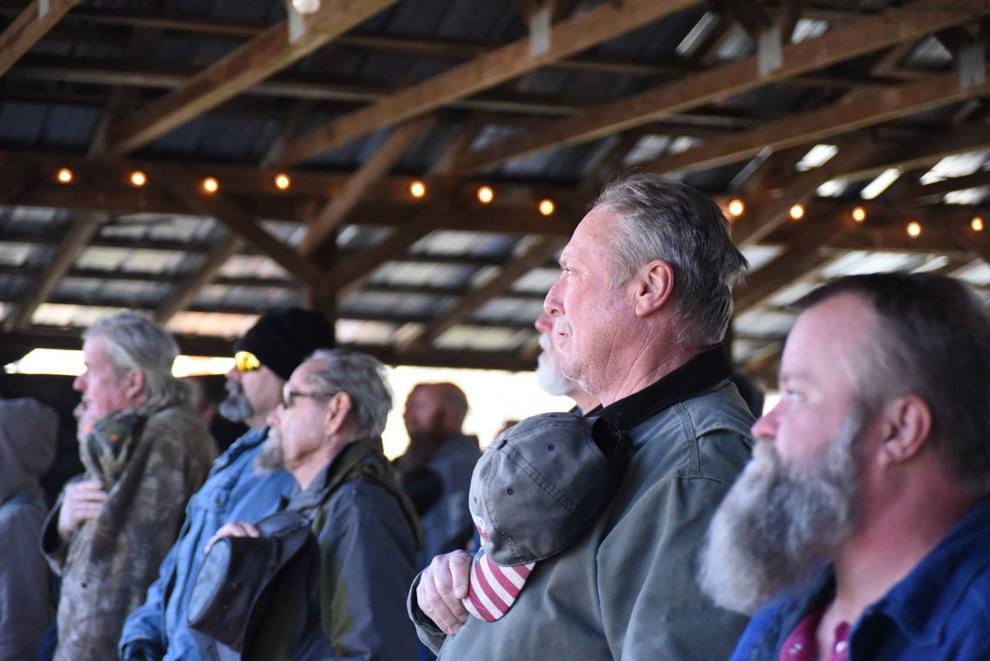 20200222_drb_news_militia_p15.JPG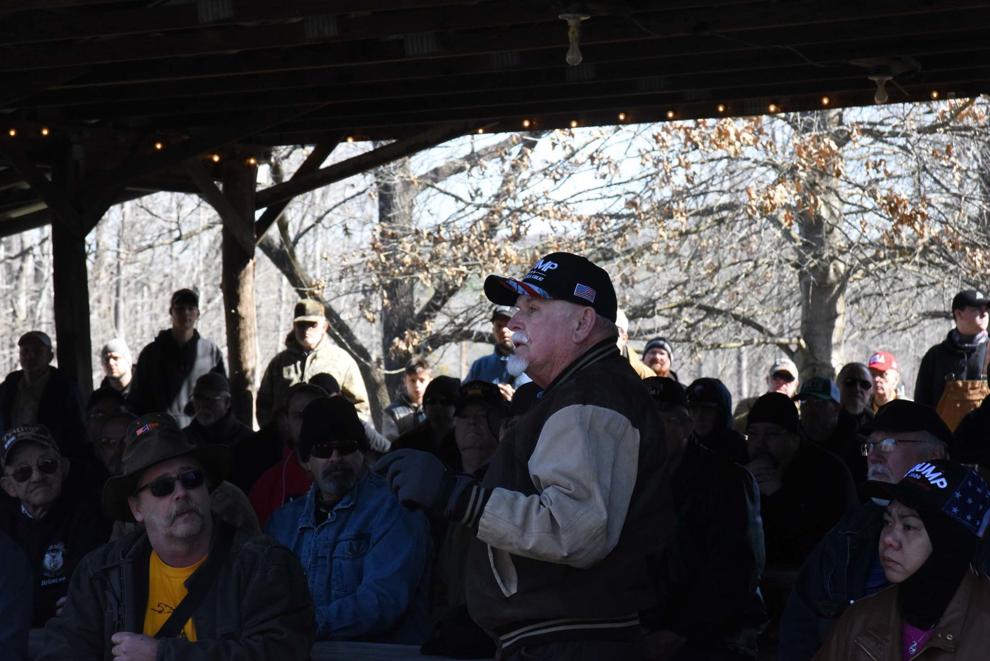 20200222_drb_news_militia_p16.JPG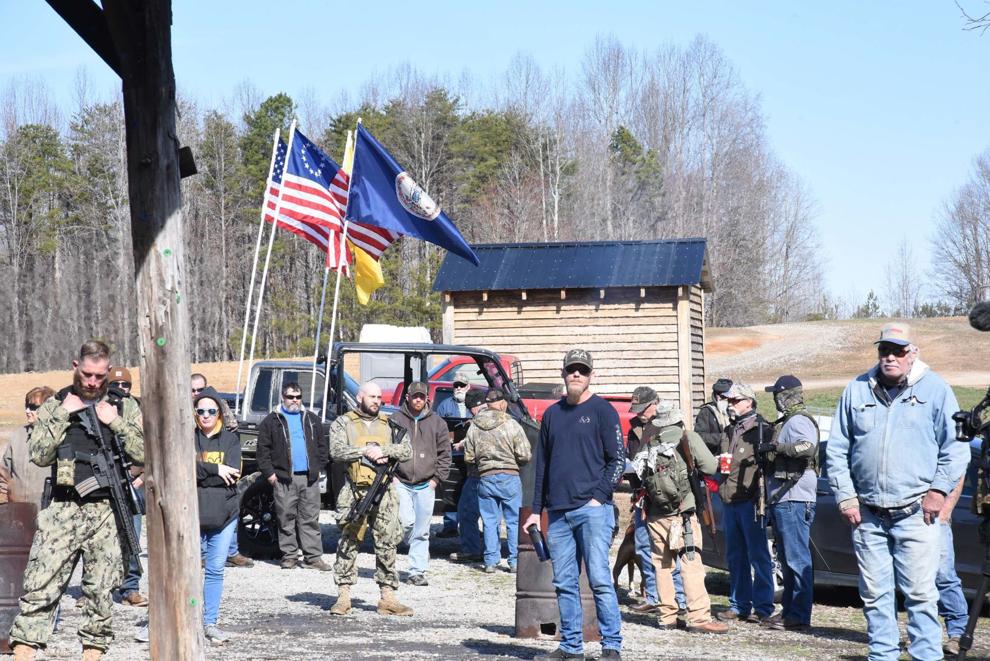 20200222_drb_news_militia_p17.JPG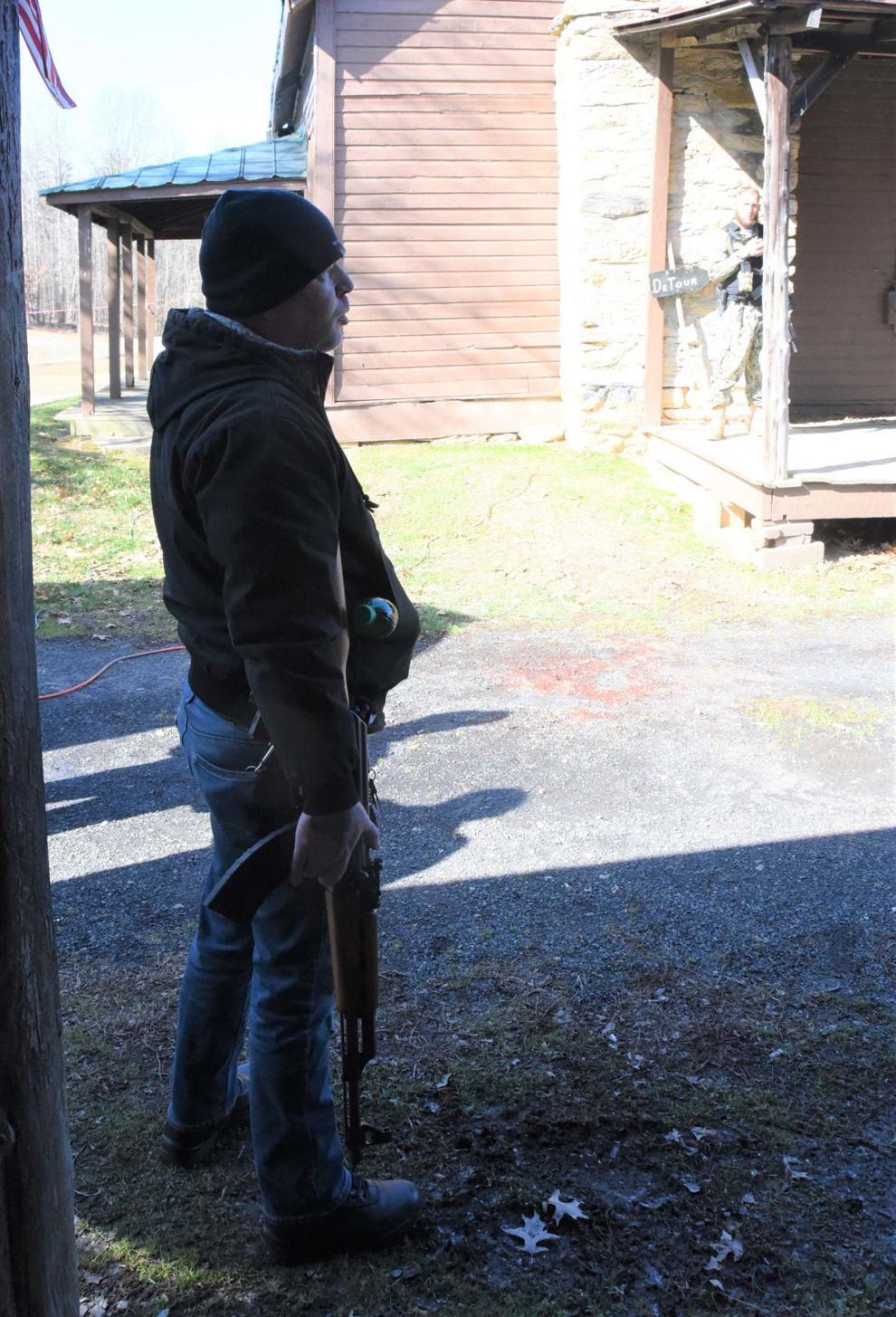 20200222_drb_news_militia_p18.JPG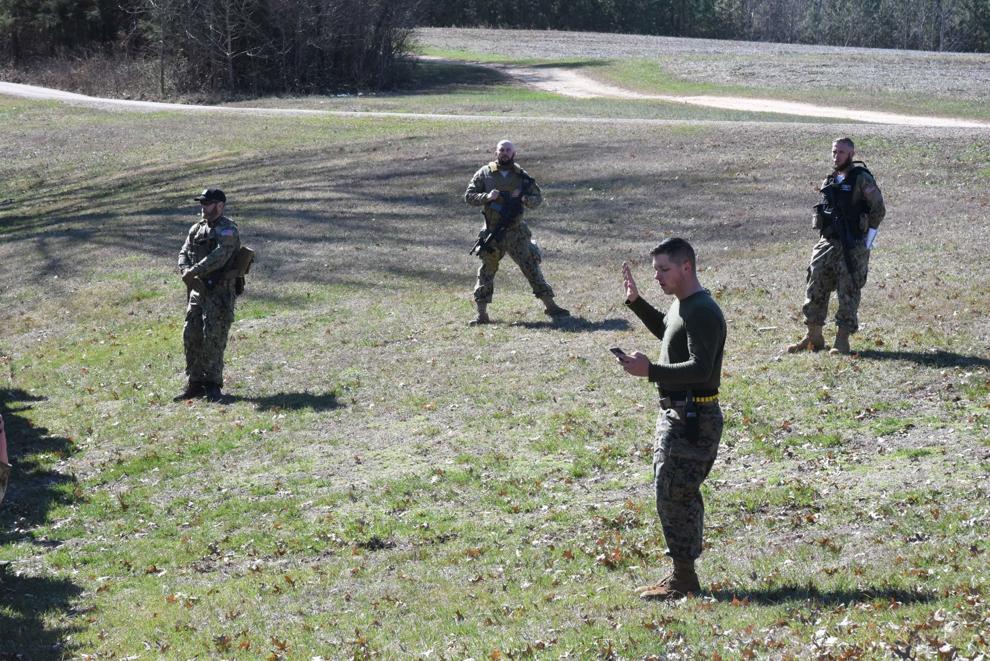 20200222_drb_news_militia_p19.JPG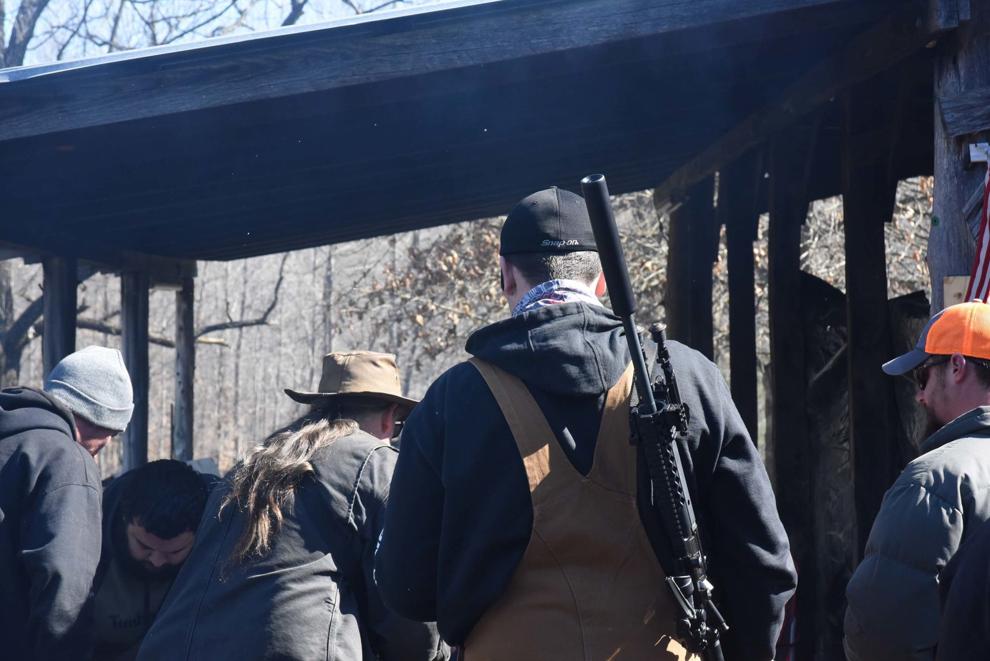 20200222_drb_news_militia_p20.JPG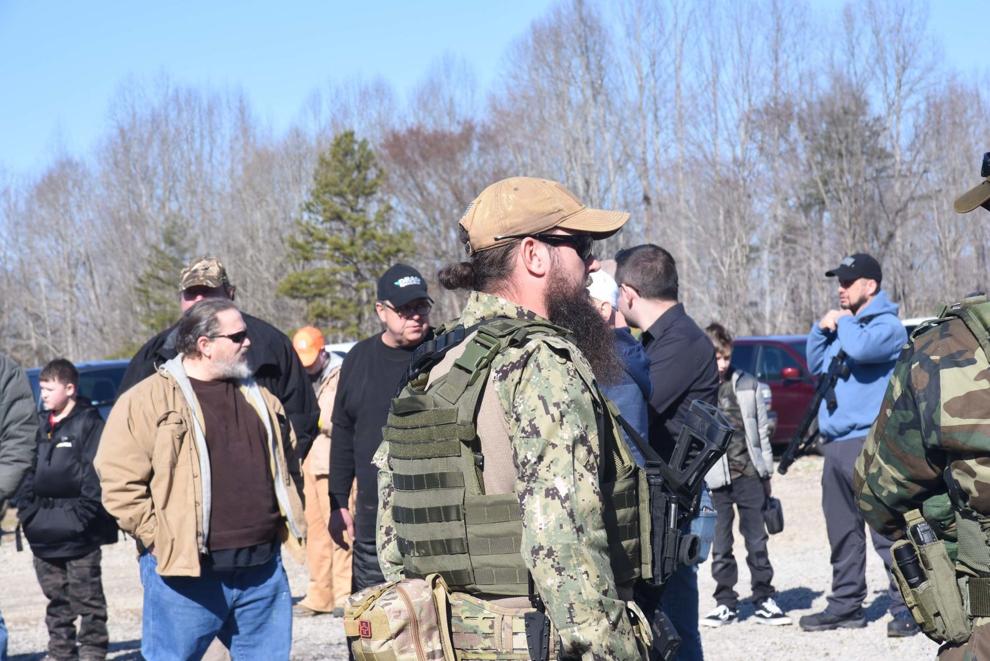 20200222_drb_news_militia_p21.JPG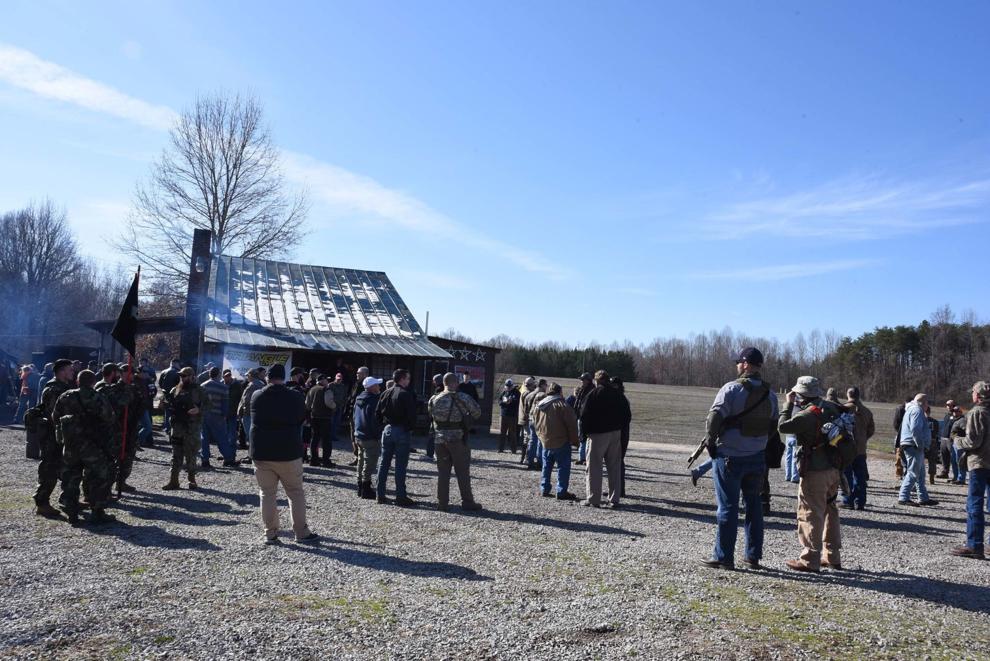 20200222_drb_news_militia_p22.JPG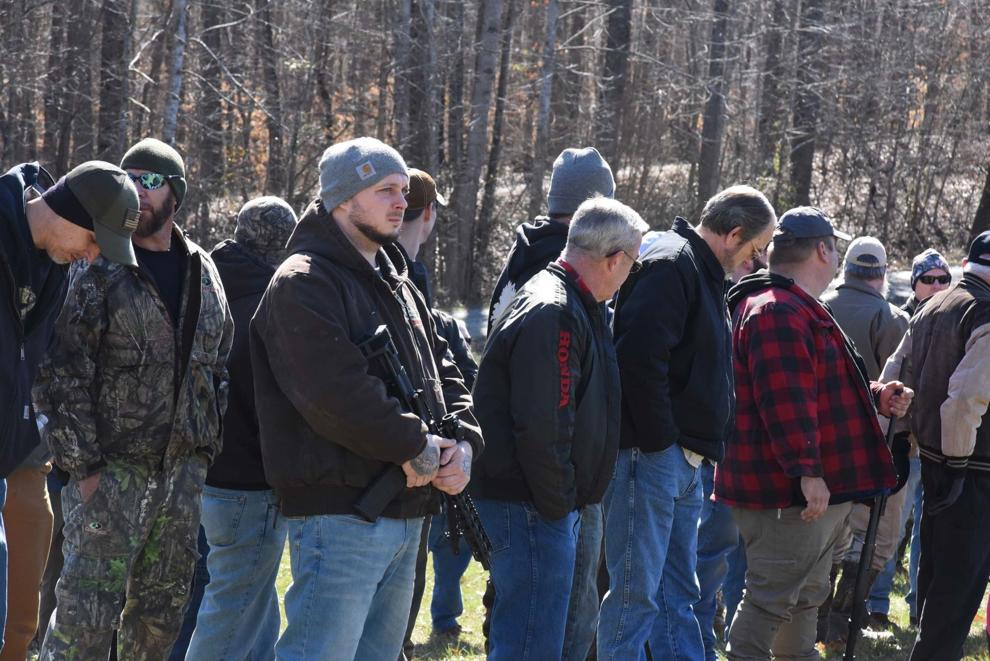 20200222_drb_news_militia_p23.JPG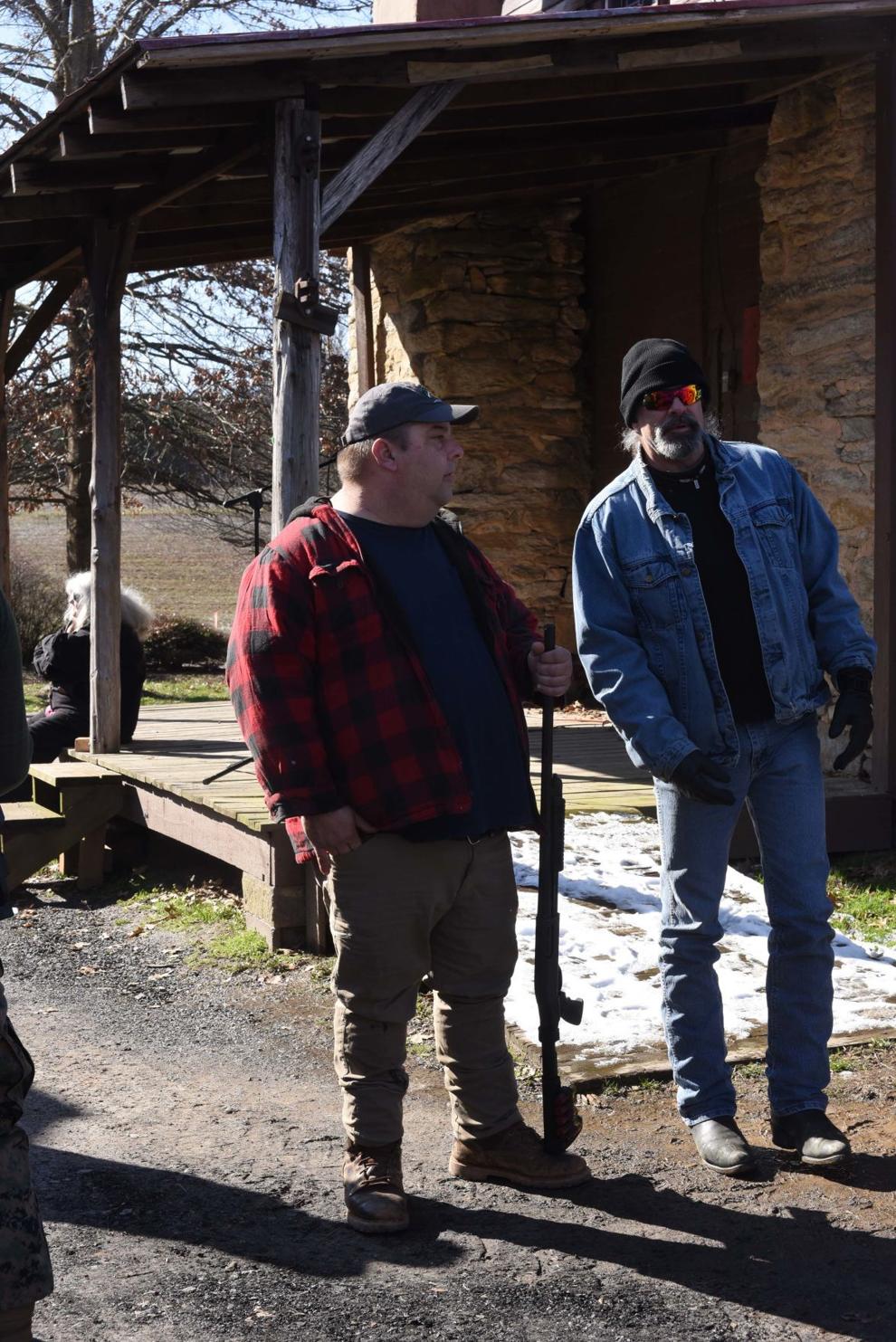 20200222_drb_news_militia_p24.JPG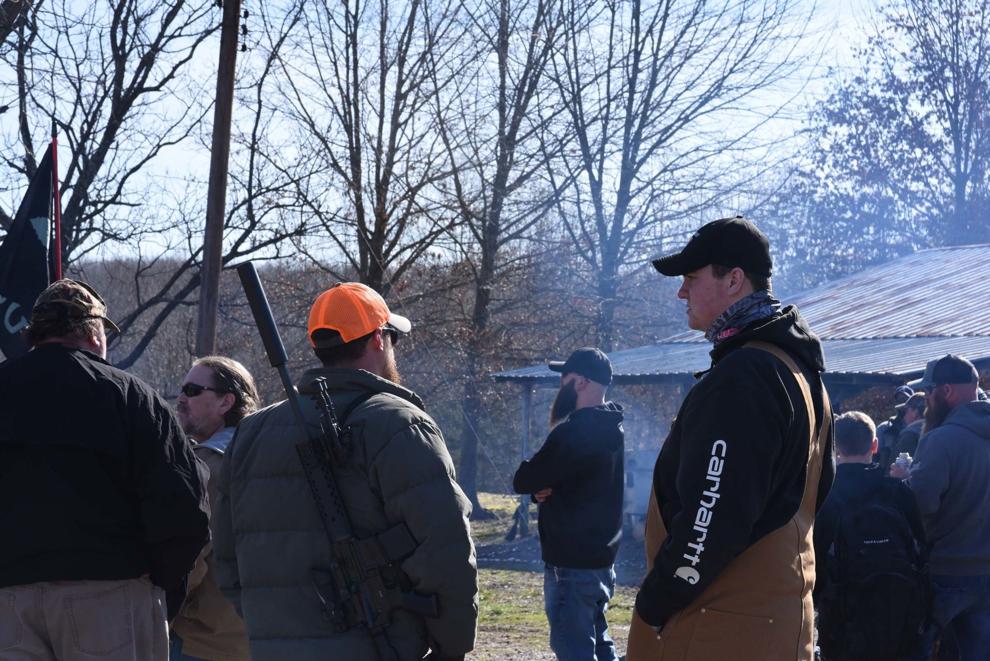 20200222_drb_news_militia_p25.JPG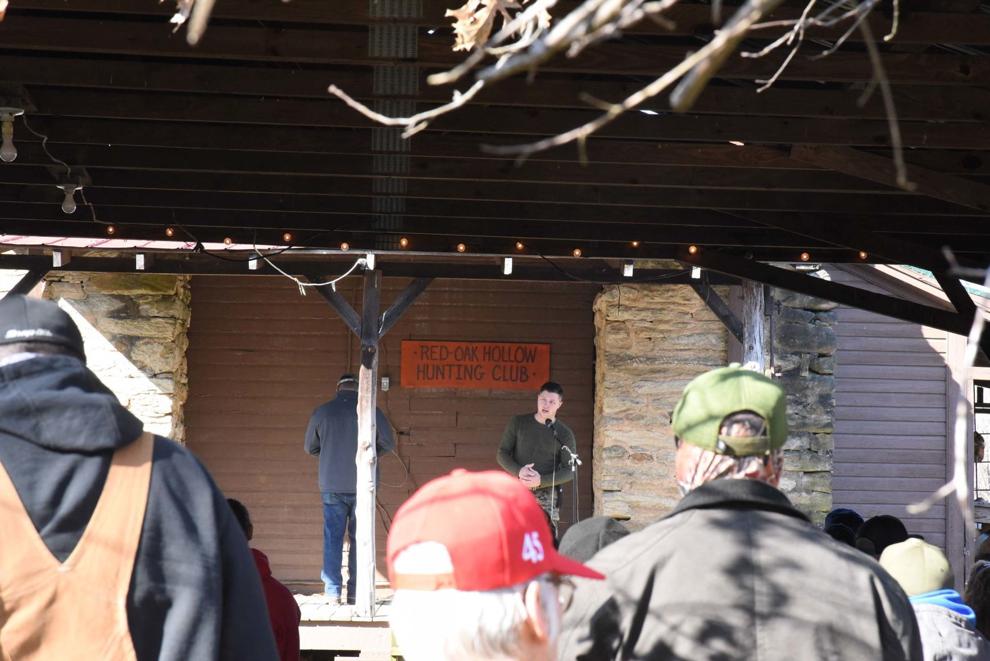 20200222_drb_news_militia_p26.JPG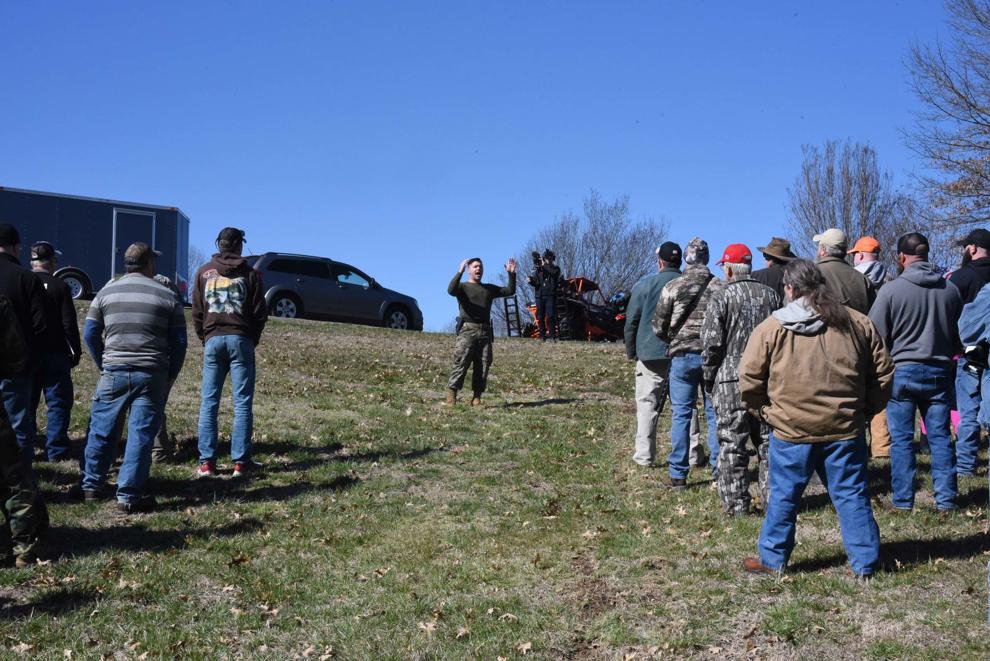 20200222_drb_news_militia_p27.JPG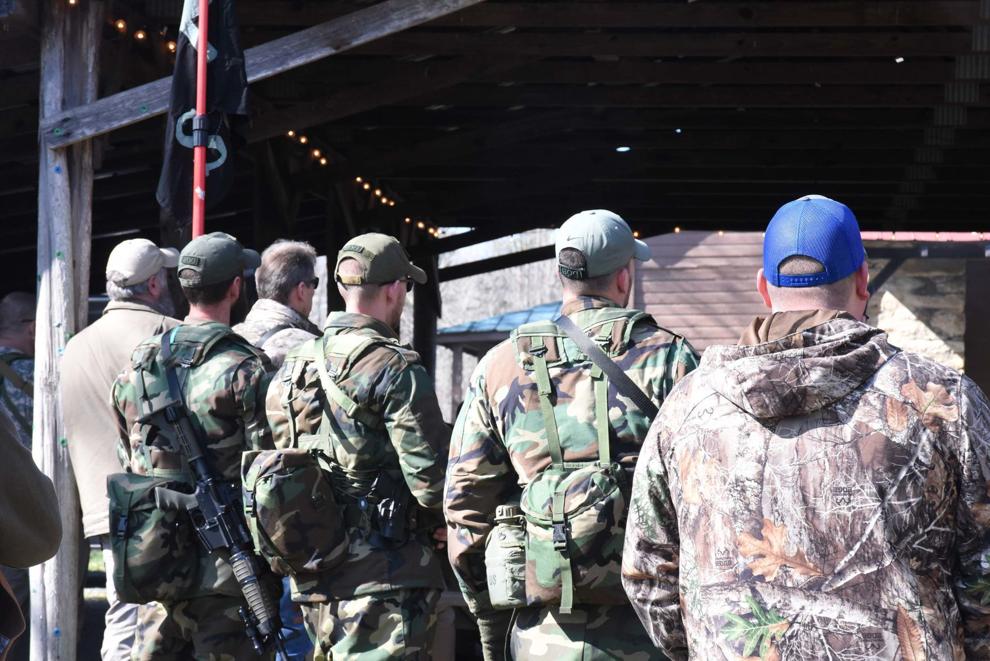 Ayers reports for the Register & Bee. Reach him at (434) 791-7981.