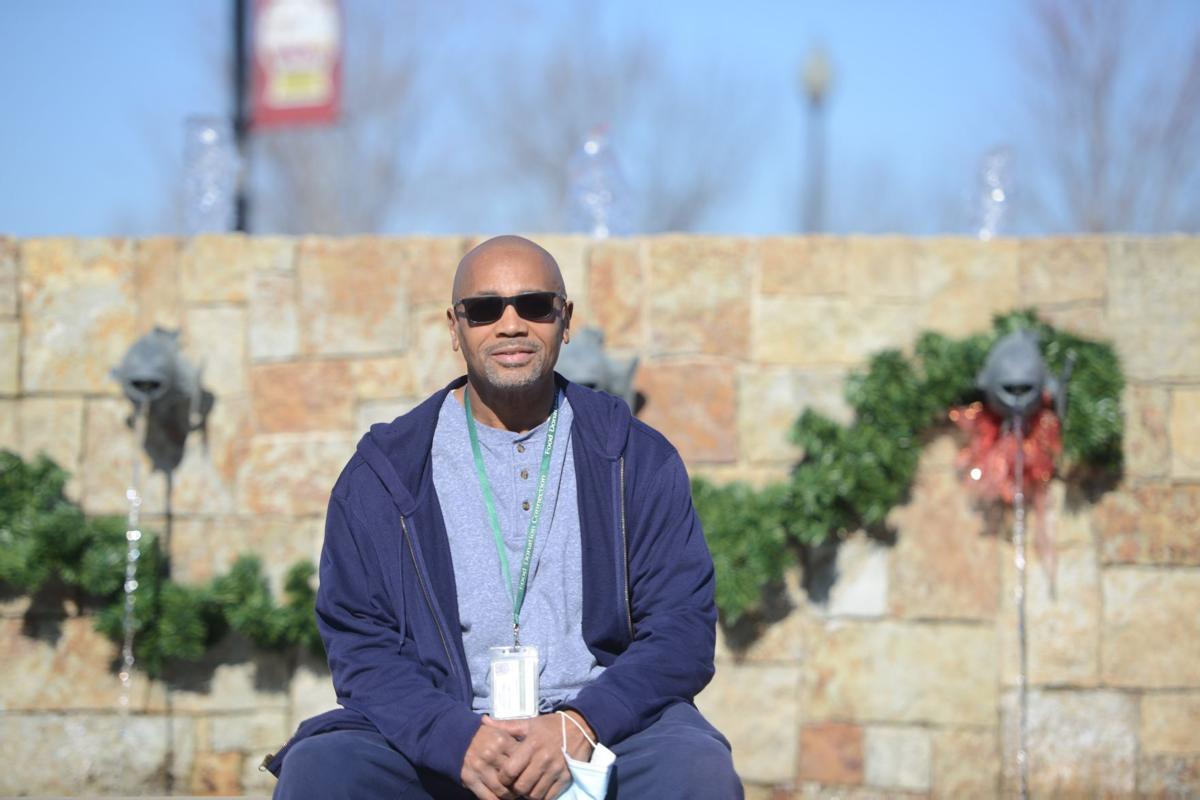 Curtis Artis estimates he read 100 books a year while in prison.
During the four years he was incarcerated following a conviction for marijuana distribution, Artis believed reading was the best way for him to prepare for life back on the outside.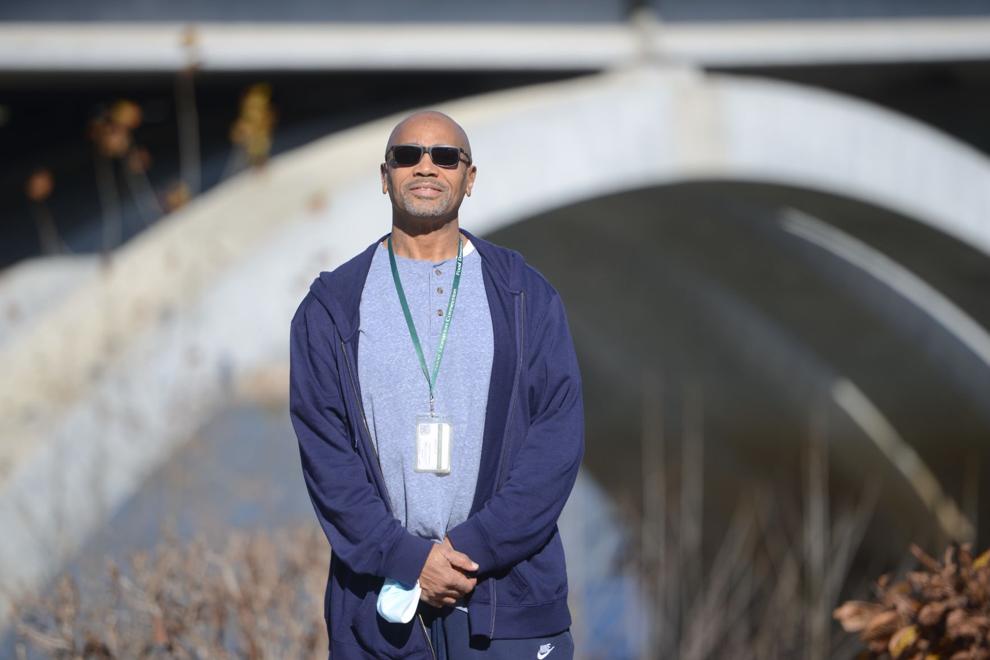 "Books on individuals who had changed their lives or how to become successful," said Artis, 54, who now works as an employment specialist with Pittsylvania County Community Action, where he helps fellow ex-offenders. "You get the books that you need that can help you become a better person, that you can learn from."
While reading took up the bulk of his time — roughly three or four hours per day — Artis also agreed to coach football and basketball teams at the request of his peers at FCI Beckley in West Virginia.
He was a junior defensive back on the 1982 George Washington High School football team that won the AAA state title, so he was an appropriate choice as a coach given his experience. He said sports were a meaningful part of his life growing up, but they were not his focus as an adult.
Nevertheless, he recalls coaching two prison football championship games in the snow, losing both times in the final minute. Although sports may not have been a substantial part of his prison experience, Artis understands the positive effects they can have on others who are incarcerated.
"There's a lot of things going on that you have no control over," he said. "It can get your mind away from what you're going through. It's an escape."
Since the onset of the COVID-19 pandemic in March, however, that kind of escape has been harder to come by.
Almost 2.3 million people are held in America's criminal justice system, and 1.5 million of those make up the population in state prisons or federal prisons and jails, according to Prison Policy Initiative, a nonprofit organization.
As of August 2020, institutions within the Virginia Department of Corrections combined to have an average daily population of more than 26,000 offenders.
Since the pandemic set in, recreational and athletic opportunities for inmates within the DOC no longer occur as they once did due to restrictions on gatherings and mingling.
"At the moment, activities tend to be oriented toward the individual rather than group work due to COVID-19," Virginia Department of Corrections spokesman George Sisson said in an email.
The space to do such things is now quite limited depending on the facility, Sisson said.
"For instance, Green Rock Correctional Center in Chatham dedicated its primary multipurpose building to accommodate the need for additional bed space," he said. "At Coffeewood Correctional Center in Culpeper, changes have reduced space available in the multipurpose building that previously hosted full-court basketball games."
Sisson said the DOC does not track participation in its recreational programs, but they are available for all inmates.
He said some group activities are still available for inmates living in the same dorm area, but many precautions are still in place. There has been a rise in individual activities such as yoga, weight lifting and use of exercise machines, he said.
The Virginia DOC has long maintained the stance that vocational programs and recreational activities — which can also include crafts, writing, music and board games — are essential for offenders to learn new skills or interests and develop healthy habits, such as conflict resolution and teamwork, which could help decrease recidivism.
One of the core principles of the First Step Act, signed into law by President Donald Trump in December 2018, was to develop a system for the Bureau of Prisons to assess the recidivism risk of prisoners and create programs and activities that would lessen that risk.
Part of that effort, according to Lawrence Presley, an assistant professor of criminal justice at Liberty University, is making sure rehabilitation programs all look and work the same across the country.
"These things have permeated the correctional system for a long period of our American history," Presley said, "but now there seems to be ... a little more added emphasis to standardize these programs across the correctional institutions, particularly at the federal level."
However, in January The Washington Post reported, citing Justice Department data, there are lengthy waitlists nationally for work assignment, vocational, mental health, educational and substance abuse programs. Such a backlog means that almost half of the country's prisoners complete no programs and more than half don't receive a needed drug treatment.
The absence of those programs, or the inability to access them, can hinder an offender's efforts to rehabilitate.
"You've got to start being who you want to be on the outside world in there," Artis said. "You can't wait until you come home. You've got to start working on yourself in there."
For many, that means turning to sports.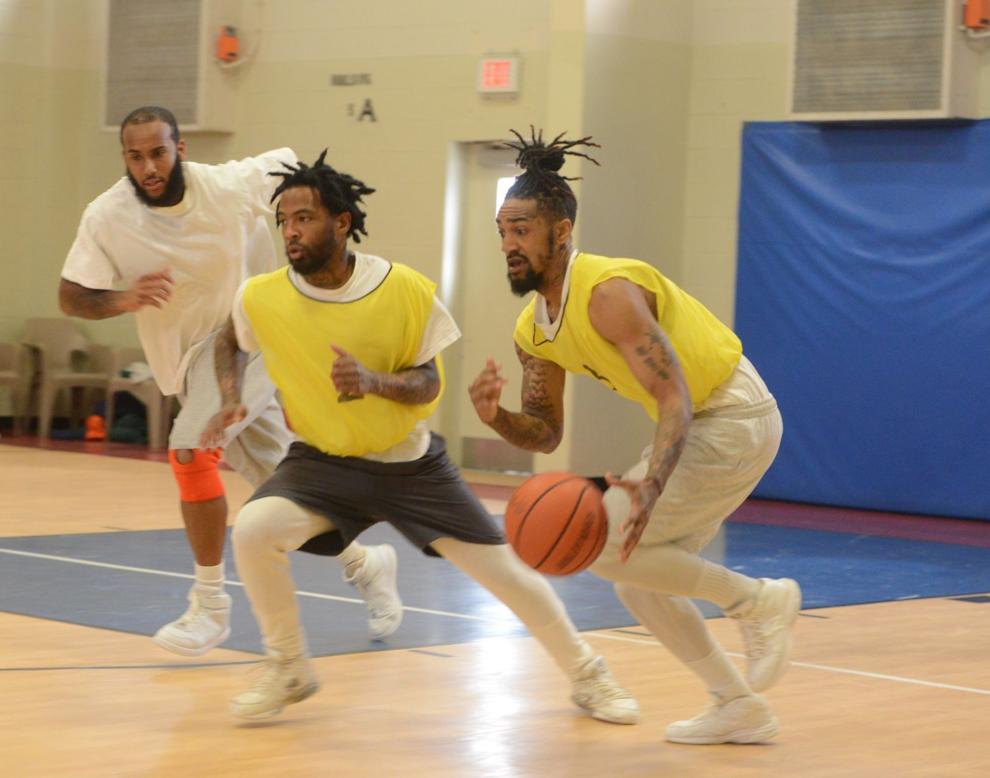 Presley likened the impact of sports in prison to that of religion because both can help build maturity, discipline and structure.
Charles McCall, a Martinsville resident who served four years in various Virginia prisons following a conviction for distribution of methamphetamines in 2008, argues sports — playing and watching — might be even more impactful than religion in prison.
"Sports in prison is probably bigger than religion because I think it gets guys through more," he said. "It depends on your crimes and what you're in there for, but if you're a Jets fan on the street and you meet a Jets fan in prison, you connect. You got something you can instantly talk about."
After spending short stints in Patrick County and Martinsville jails, McCall, 35, said he saw a sports-consumed culture during his time in Powhatan Correctional Facility, Pocahontas Correctional Facility and Wise Correctional Unit.
He recalled scenes of inmates gambling and collecting parlay tickets on NFL games and guards letting the TVs stay on past 11 p.m. in case a basketball game wasn't finished yet. Both McCall and Artis recalled the joy surrounding NFL games on Thanksgiving and the Super Bowl.
"I've never been to Super Bowl parties like Super Bowl parties in prison," Artis said.
The privilege of being able to watch sports on television, Artis said, went a long way for other men he was in prison with. Of course everybody has a certain amount of time to serve, but he often found other offenders putting their sentence into sports terms to make it seem easier to manage.
"I didn't see too many calendars while I was in prison because nobody wants to count days. They count seasons," Artis said. "Football season's over, then it's basketball season. When basketball season's over, you just got to make it 'til football kick back up."
There weren't a lot of baseball fans in prison, he said, which made the summers drag on a little more.
And when sports aren't being watched, Artis said many of the other prisoners got involved — whether it was playing, coaching, officiating or becoming a fan — in the games being played at the correctional facility.
"Sports were very important to a lot of guys because it was the only thing they felt they had left," he said.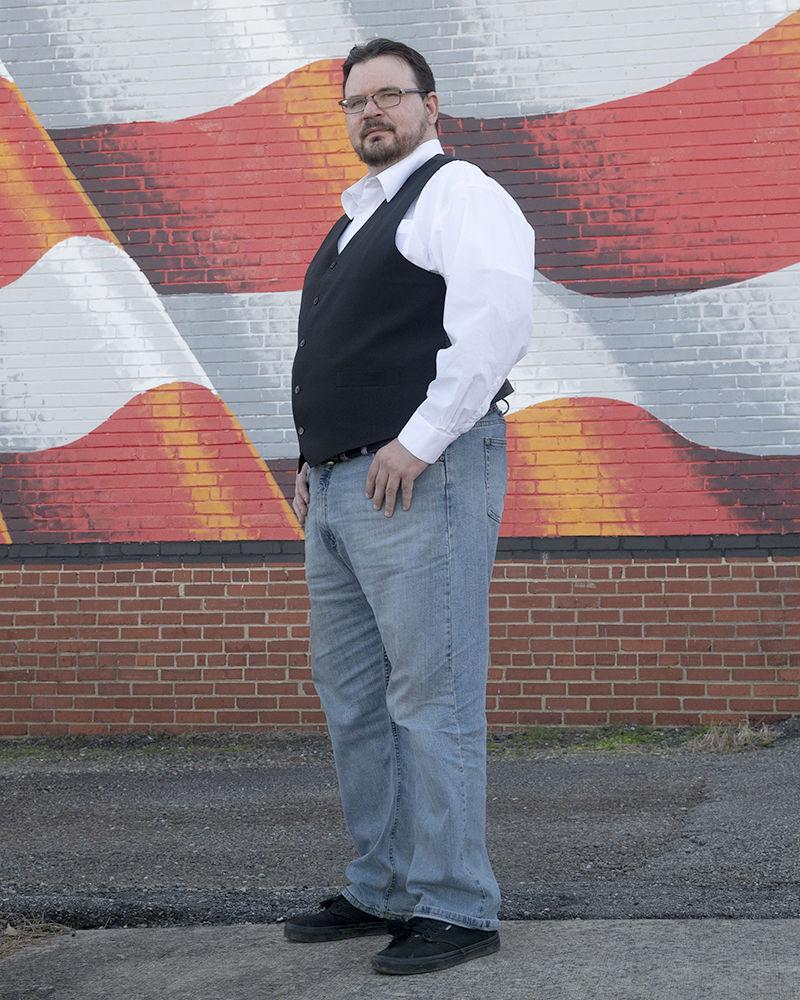 Chad Martin is Martinsville's vice mayor, but from 2017-18 he was also a re-entry counselor for Pittsylvania County Community Action, where he worked closely with prisoners nearing their release.
Now, on the side of his regular job, he volunteers with the Shining Diamonds organization, run by his cousin, Marvin Martin Jr., which provides mentors for youth already in the juvenile justice system. In that role, his efforts are more preventative than when he was working as a re-entry counselor.
All this time later, though, he still recalls well all of his conversations with prisoners about how important sports were while incarcerated.
"When you're giving somebody a positive outlet to relieve stress, I know from sports, it teaches you how to communicate better, it teaches you how to work together in a team atmosphere," Martin said. "There are so many life lessons that sports teach you. To not have that in prison or jail is not good at all, especially for populations who may not have experienced them when they were younger."
The aforementioned Justice Department data aside, the Virginia Department of Corrections reported in February the fourth consecutive year of having the lowest recidivism rate in the country — 23.1%, a figure that represents the number of offenders re-incarcerated within three years of their release from prison.
Martin cited the internal rehabilitation programs he's seen operate in person as a clear sign that the process is working.
"A lot of that [recidivism figure] has to do with making sure of, 'While we have you in this time and place, we're doing things to give you skills so when you get out, you don't have to go on the street to make money,'" Martin said.
Robert David Sr., the youth and gang violence prevention coordinator in Danville, has seen sports become meaningful outlets during his work, as well.
Sports in prison can foster a familial atmosphere that some of the participants had never felt before. Further, athletic competition is where bonds are formed and nicknames are doled out.
"You're talking about a population of people who may have had several failures, and then they feel like they can't succeed," David said. "But to succeed on the court gives them a sense of self-worth."
Sports in prison are at a standstill right now because of the coronavirus pandemic and the social distancing efforts taking place at correctional facilities.
Data collected by The Associated Press and The Marshall Project show that one in every five state and federal prisoners in the U.S. has tested positive for the coronavirus and that at least 275,000 prisoners have been infected, with more than 1,700 having died. The rates are about four times higher than the general population.
Until those restrictions are lifted and prisoners are allowed to interact in a sports setting again, Artis said he guesses that the morale in prisons might be reaching a new low. 
"Right now I'm sure they're really struggling being confined in the prison," he said in April. "No movement, nothing to watch on TV to occupy you, it's terrible in there right now. It's probably really tough on those guys, really tough."
Under normal circumstances, though, sports are not just an avenue for personal growth, but they are often a source for happiness and confidence. That remains just as true inside prison as it does outside.
"We had the most fun in a time when you're not supposed to have fun," McCall said. "I think if you just put a person in a cage and never let them out, versus putting somebody in a cage and let them go put a ball in a hoop, it would be night and day different. You can't explain it. The feeling you get of accomplishing something, and accomplishing it with your peers, there's nothing that compares."