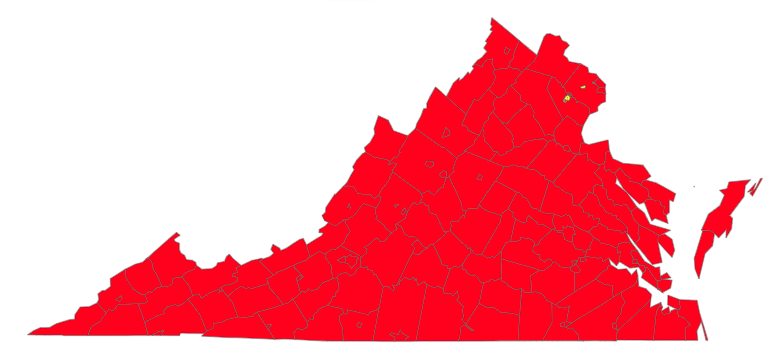 The Pittsylvania-Danville Health District's COVID-19 death toll has reached 250, and two new outbreaks have emerged in educational settings.
Three new fatalities — two men and one woman — were listed in the Virginia Department of Health's Tuesday morning update based on data received by 5 p.m. Monday. Two of the residents who died from the illness caused by the novel coronavirus lived in Pittsylvania County, and the other was from Danville.
One person was in his or her 50s, and the other two were in his or her 60s.
Seven fatalities have been added to the logs for September, but the deaths likely happened weeks earlier. That's because health officials must receive a death certificate before verifying the cause was related to COVID-19. That process in general can take several weeks, but it can be compounded when a surge of death occurs.
The 7-day rolling average of cases grew to 78 for Danville and Pittsylvania County combined after 74 new infections were reported Tuesday. The last time the average was that high was on Feb. 11. The delta variant — a highly transmissible version of the coronavirus — is blamed for the surge of new cases.
Two new outbreaks have emerged in a K-12 facility and one college setting in Danville and Pittsylvania County. The health department offers no details beyond those classifications, and it will be Friday before a dashboard is updated that may identify the outbreak.
There were 23 new cases added to the outbreaks database after the latest two were announced.
Last week, Danville Community College had to close an unidentified building for two days after eight students tested positive for COVID-19, the school's online dashboard reported. Impacted students moved to remote learning during that time period. At the time, DCC officials were not aware of an outbreak classification.
Averett University currently has seven people in isolation with COVID-19, its dashboard reported Tuesday morning. Six more were in quarantine, meaning they likely had close contact with someone who had tested positive. Since classes started Aug. 23, 23 cases of the virus have been reported there.
In Danville Public Schools, there are 26 active cases among students and nine with staff members. Since school started in early August, 141 infections have been reported there.
Pittsylvania County Schools reports 27 cases active in 18 students and nine staff members. The county does not record cumulative cases on its online dashboard.
Three more hospitalizations were added between Danville and Pittsylvania County on Tuesday morning, but that data doesn't fully capture all who are currently being treated for COVID-19.
"The hospitalization of a case is captured at the time the local health department performs the case investigation," Health officials wrote in a Friday blog. "This underrepresents the number of hospitalizations in Virginia because a person may become hospitalized after the case investigation."