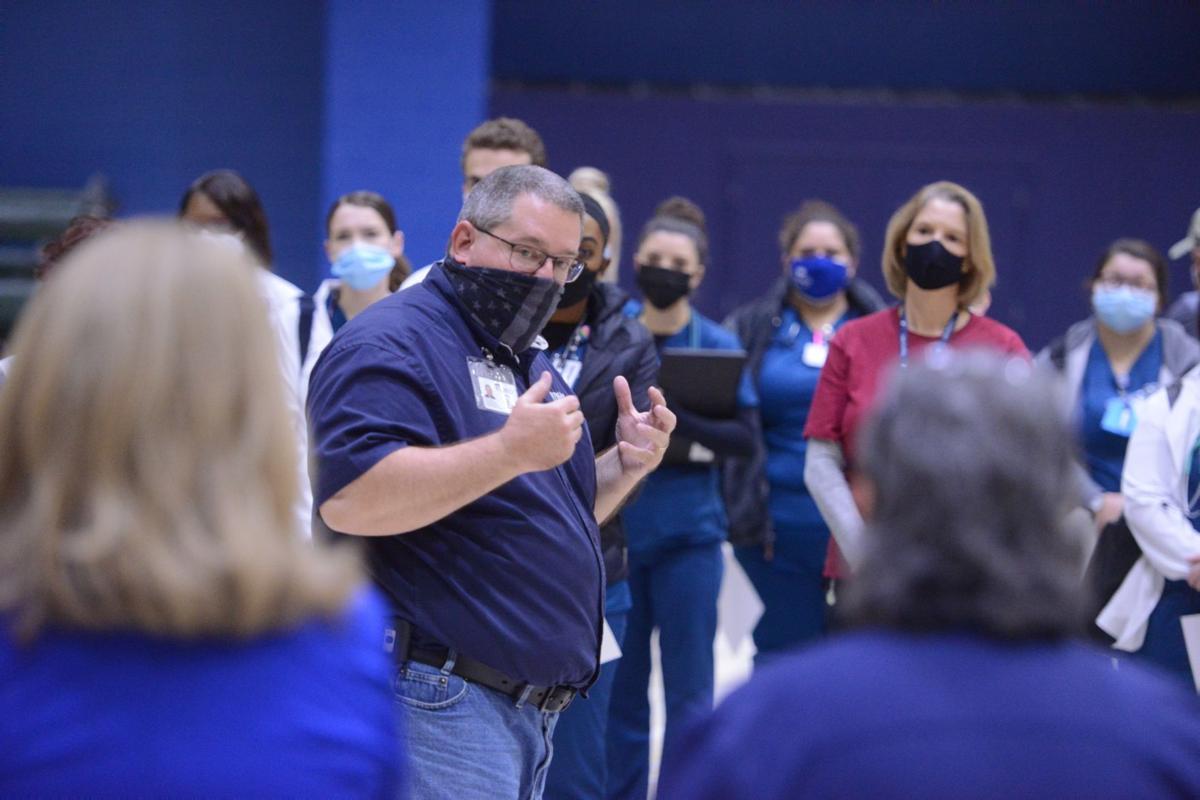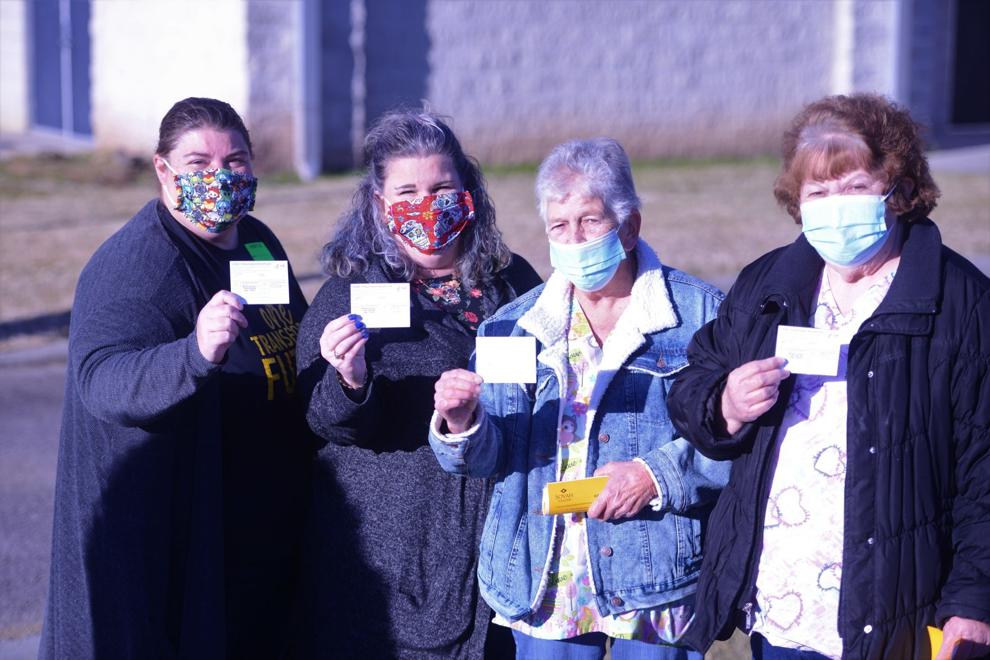 Though they were wearing masks, the smiles were obvious as four friends emerged from the back door of Averett University's gymnasium Saturday morning.
They had all just received their first dose of the COVID-19 vaccine, and they were in celebratory moods.
The women were all proud of being a part of history, as they said, after taking part in the first of hopefully many large-scale vaccination events in the Dan River Region.
"I had a former student who took me to the table and a former student who got to give me my shot, so that was really cool," said Jennifer Watson, a history teacher at Tunstall High School.
Tara Mills, also a history teacher at Tunstall, put the moment into perspective — how distributing the vaccine widely will slowly lead to a return to normal life.
"We really miss the students back in class full time," Mills said. "We want it to be safe. We miss their energy."
Along with friends Edna Combs and Joan Graham, the four women were equal parts excited and relieved to have the opportunity to get the vaccine this early. They urged many of their friends and colleagues to also sign up to receive the vaccine when they can.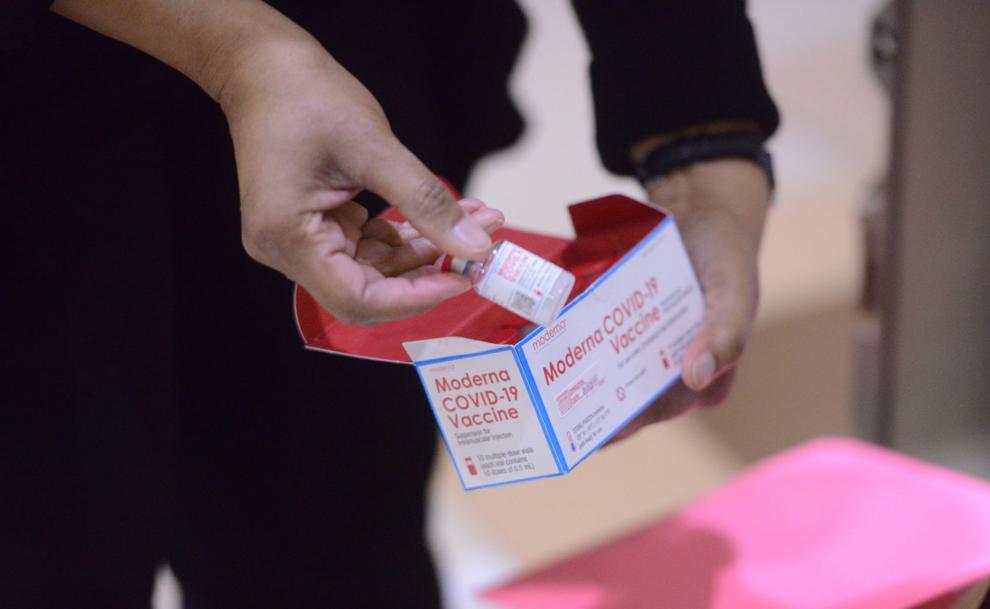 "We want to keep that spread from happening," Watson said.
Event comes together quickly
Saturday's vaccination event came together quickly through the Pittsylvania-Danville Health Department's coordination with Averett, Danville Community College, Sovah Health-Danville, Pittsylvania County and the city of Danville.
"We pulled this event together based on a commitment that was made on Monday, and we're here on Saturday vaccinating 1,000-plus citizens. That demonstrates the power of community," said John Kent, chief operating officer at Sovah Health.
Kent added that the hospital and its numerous partners hope to administer 2,000-3,000 vaccines per week going forward.
"In order to get to that, we clearly have to get ourselves ramped in terms of the number of events that we can do," he said. "Our goal is to do one of these events a week as long as the vaccine supplies hold."
The Danville Community Market was identified as a possible site for a future vaccination event, as well as Averett again potentially.
The university's North Campus served as a prime location to allow roughly 1,000 pre-registered individuals in Phase 1a and 1b of the vaccination distribution tiers to receive their first dose.
"There's nothing more important than the health of this community," Averett President Tiffany Franks said. "We had to figure out how to scale this in a much larger way."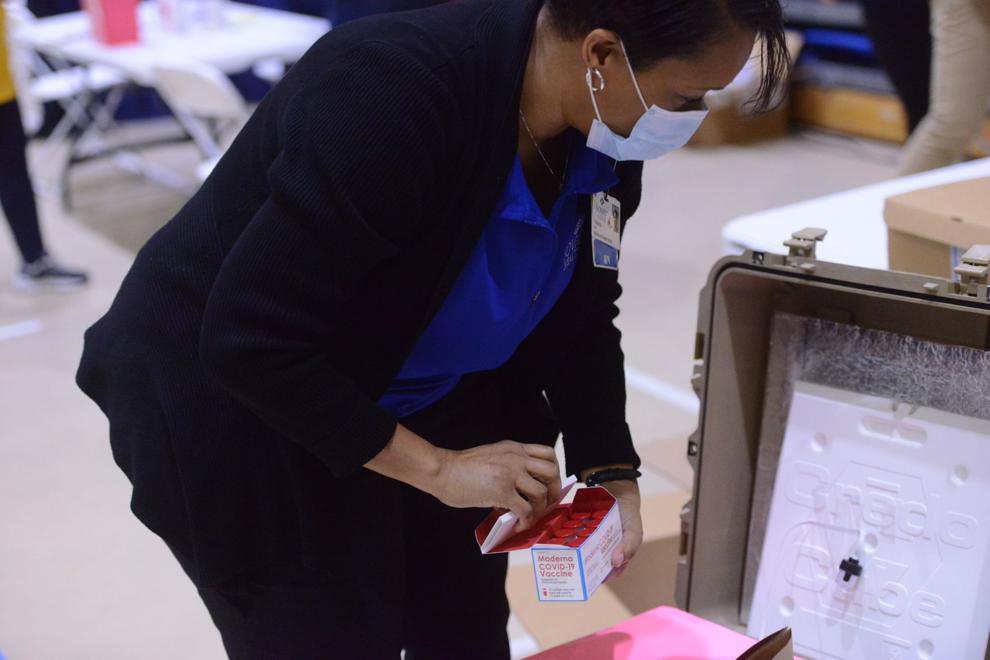 Health department officials said appointment slots filled rather quickly. The hospital contacted area physicians and asked them to identify their elderly or most at-risk patients, and registration links were sent to those people accordingly.
"I'm glad to see people want the vaccine," said Chris Garrett, local emergency health director. "The early reports before the vaccine was released, there were a lot of questions about whether they wanted to get vaccinated or not. Now that it's here, people are saying, 'OK, it sounds good, let's go do this,' and I'm glad they're coming."
Pleased with turnout
Dr. Scott Spillmann, director of the Pittsylvania-Danville Health District, was similarly pleased with the turnout Saturday, especially considering the number of people who qualify for Phase 1b of the distribution.
"At the health department we've been advised that everybody in 1b is equal priority, and category 1b is quite large and is roughly 40-50% of the population depending on where you live," he said. "If you think of anybody that does a service that you need, that pretty much fits into 1b."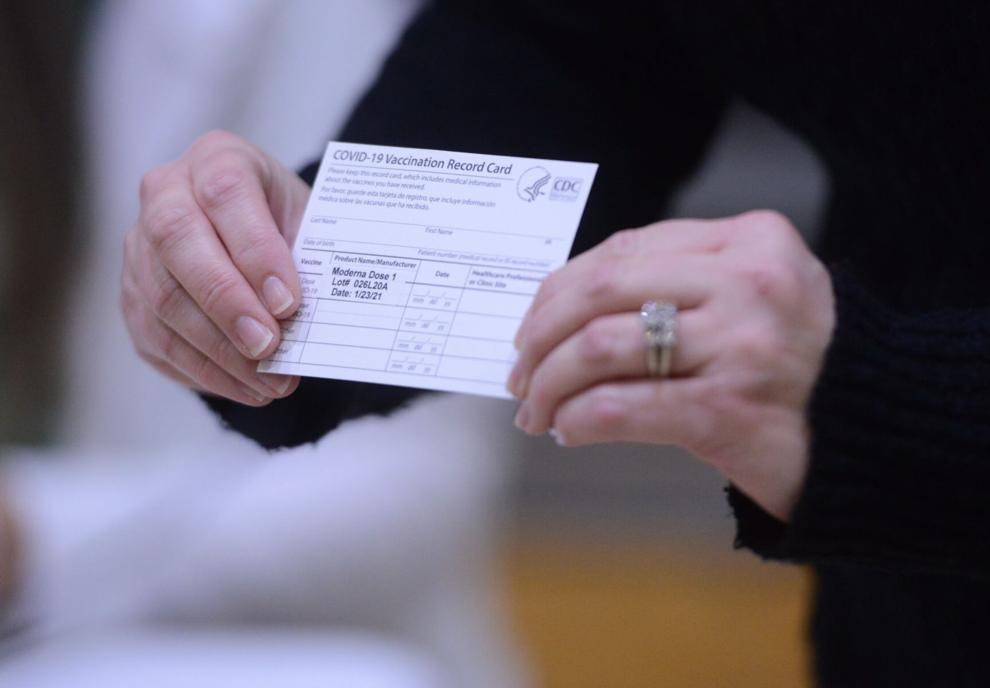 June Milam, of Hurt, is retired from teaching full time, but she still serves as a substitute in Pittsylvania County Schools. She said she received a registration link from Superintendent Mark Jones and jumped at the chance to receive the vaccine.
"This beats a ventilator any day," she said. "It was very important for me. I'm just happy to be able to get it, to get scheduled and be here."
Milam, like all other vaccine recipients on Saturday, will be back at Averett on Feb. 20 to receive the second dose.
"It gets scarier every day. It's become a troublesome thing every day," she said of the pandemic. "I'm happy to get the vaccine, and I'll be happy to get the second dose."
For those still waiting for an opportunity to get vaccinated, Spillmann continued to urge patience.
"Everybody wants to be protected," he said. "What I would just ask is please be patient. We know you want it, and we absolutely want you to have it."