This year there's no soup or gathering of local supporters, but the fight against hunger continued with a fundraiser for a Danville food pantry.
God's Storehouse took part in the international Empty Bowls on Friday — and will again Saturday — in an effort to raise awareness for world hunger.
Beneath overcast skies on a chilly Friday morning, attendees lined up at the front door with tickets in hand for the food pantry's seventh annual fundraiser. For $20, donors could purchase colorful handcrafted bowls, made by the Danville Museum of Fine Arts and History and art students from George Washington High School.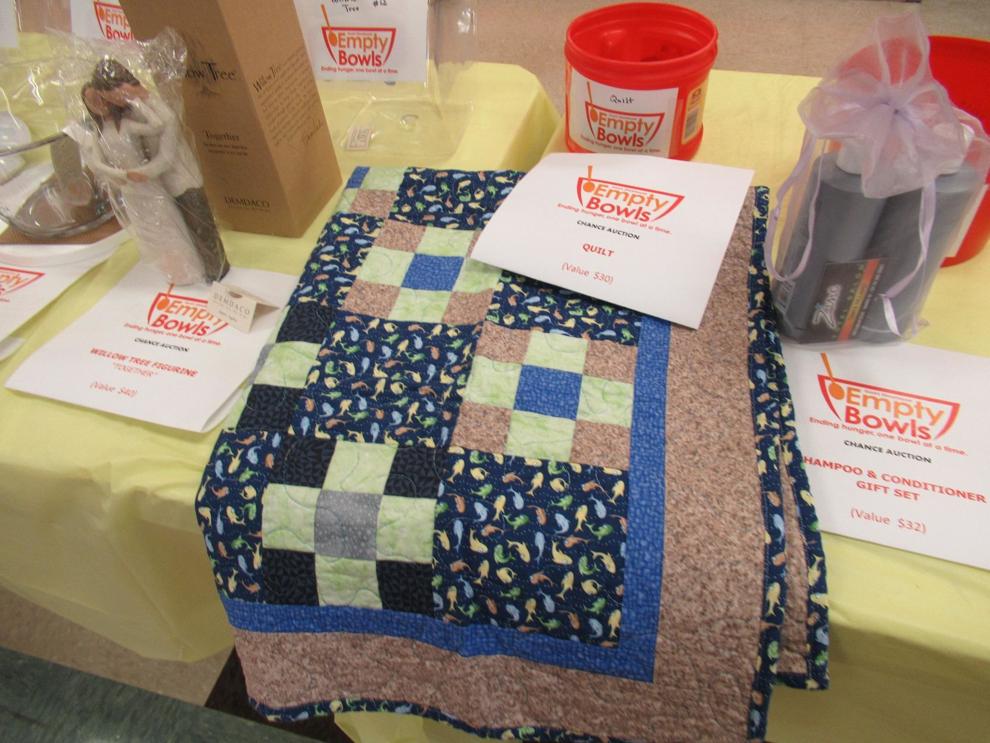 Attendees also could buy raffle tickets and enter a chance to win items, all of which were provided by the Danville community. Handcrafted quilts and small coffee tables, puzzle boards and local artisan goods were available to be won by ticket-holders. All proceeds went to God's Storehouse.
In years past, soup would be served to those who purchased bowls, but with the COVID-19 pandemic, local establishments including Olive Garden, Frank's Italian Restaurant and Joe and Mimma's provided vouchers instead. God's Storehouse also limited ticket-buyers to certain time slots and held a maximum of 20 attendees in the facility to help slow the spread of the coronavirus.
"This is a community event that brings people together," said God's Storehouse executive director Karen Harris. "Empty Bowls reminds us that our community isn't the only one that's starving."
Empty Bowls began in 1990 when high school art teacher John Hartom encouraged students to start a local food drive. The concept was simple: his students would make ceramic bowls and serve soup in them, all while asking for donations to local food banks.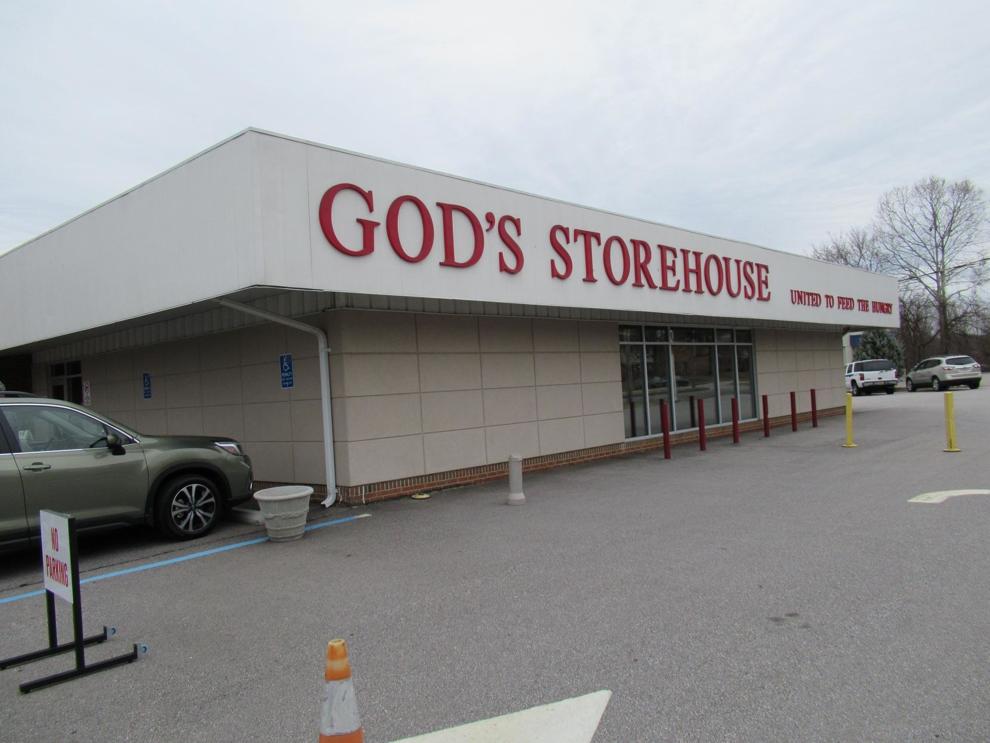 While the tradition is relatively new to the Danville area, the effects have been felt by the community.
"I've come every year," said Danville native Debbie Phelps. "This year was especially important because people are suffering more now than they've ever been."
Dennis Forslund, a member of Danville's Veterans of Foreign Wars, said that the VFW gives between $2,000 and 5,000 a year to God's Storehouse. Buying a bowl meant showing additional financial support to the pantry during a time it needs most.
Empty Bowls is continuing Saturday. For those interested, tickets may be purchased and a time selected on Eventbrite.com by searching "God's Storehouse Empty Bowls 2021."