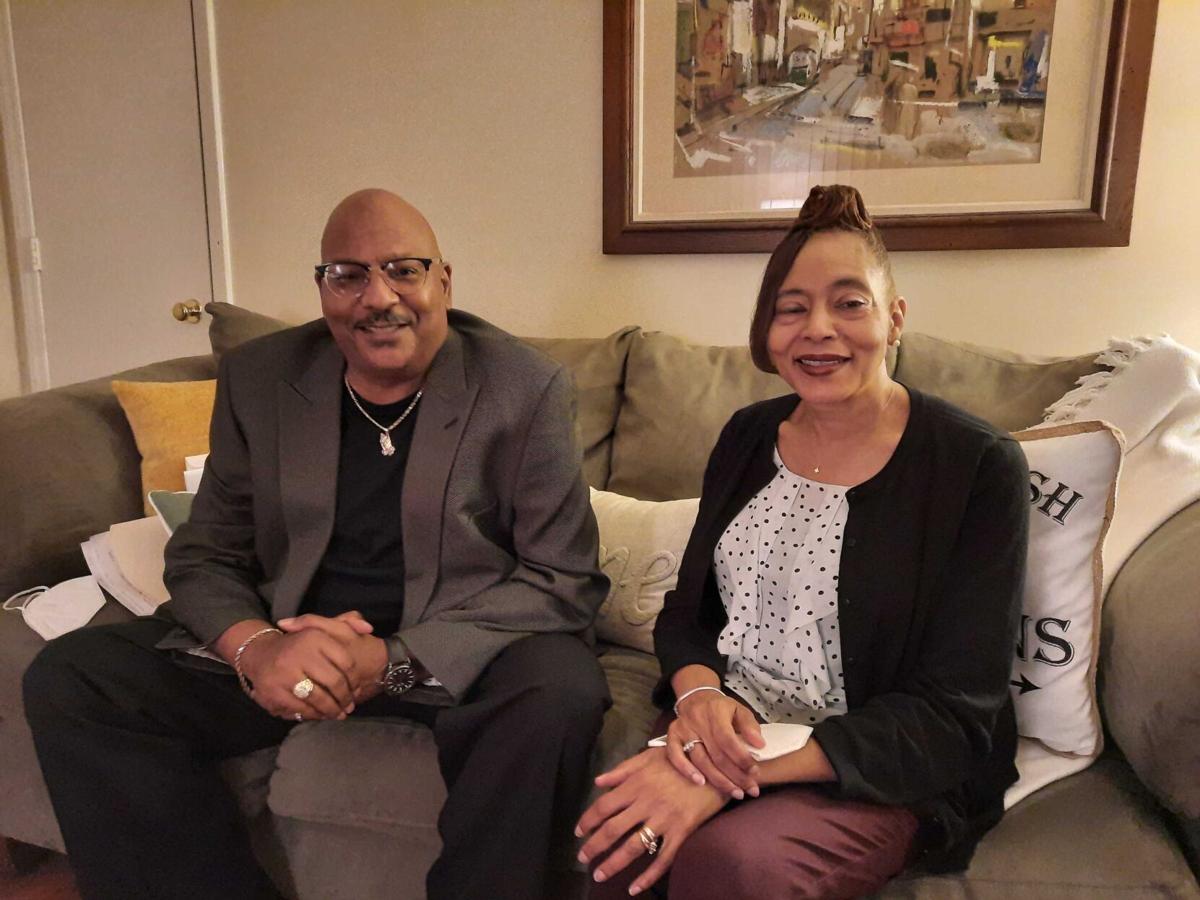 The doctors and nurses call him the "Miracle Man." It's easy to see why after hearing the story of his life over the past three years.
Rodney Jay Lee, "R.J." for short, has survived three cardiac arrests and a liver and kidney transplant since 2018 and is now walking 5 to 7 miles six days a week.
He and his wife, Norma, are planning on a Thanksgiving Day full of gratitude to God.
"We are going to be very thankful, so thankful that I can't process it," R.J. said.
His road to becoming Miracle Man began in February of 2018 as he was preparing to go to work. He works part-time as a mental health clinician and part-time as a pastor at Bread of Life Church.
"I started feeling weak and couldn't maintain my balance," he recalled. "I called someone to do the Bible study that night and went to lie down."
When he tried to get up to leave for work, however, he fell straight back against the wall, hitting his head and sliding down to the floor. He had no pain, but his legs were paralyzed.
"As we men sometimes do, I thought it would pass, so I called my client and cancelled. Then something told me to call my wife at work," he said. "I wasn't fearful or afraid, and I had peace."
arrives
He told his wife he couldn't feel his legs, and she told him to call 911. But he said he'd wait until she got home from her job in Mebane, North Carolina, because he didn't know how EMTs would get into the house since he couldn't move.
"She said they'd get in, and they did. They tore my door up," he said with a laugh.
By the time the rescue squad came and got to him, his arms also were paralyzed.
R.J. said he had felt prompted to keep his phone with him that morning and then noted if he had waited any longer to call for help, he wouldn't have been able to dial the phone.
"The Lord made me call," he said.
The EMTs told him in the ambulance to stay awake and he did until they pulled up under the canopy of Sovah Health-Danville, and then he went into cardiac arrest.
"But a respiratory therapist was right there," he said. "I knew her from our daughters playing sports together."
He was in cardiac arrest for 30 minutes before CPR brought him back. Then while he was being wheeled up to ICU, he coded again, then again. His medical records show that he was in cardiac arrest for a total of 70 minutes that morning.
"My cardiologist later said, 'Son, you were dead dead," Lee said.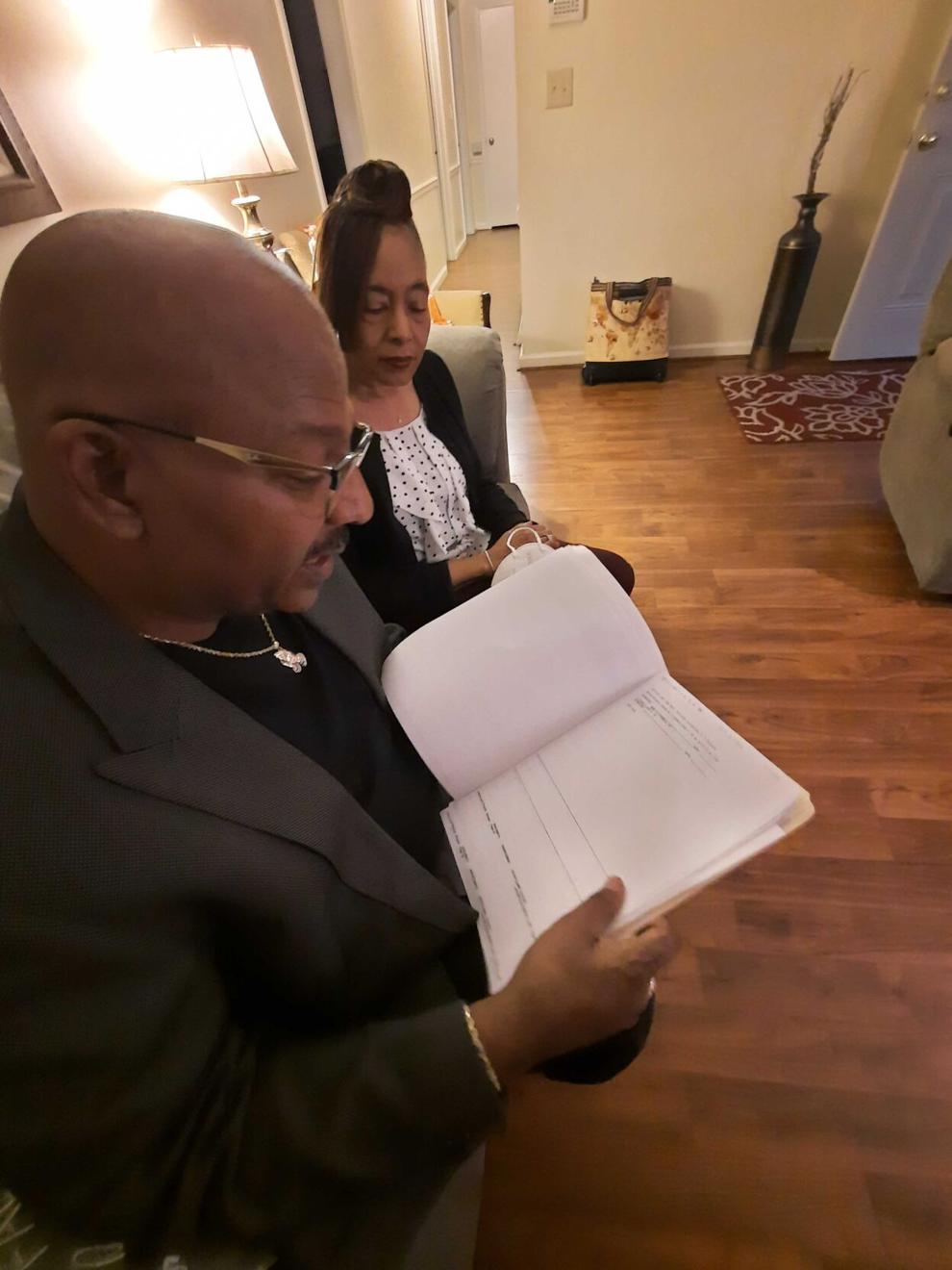 hope
He made it up to ICU, but the staff was not hopeful.
"The doctors told me that everything was shutting down in his body and to call the family in," Norma recalled. "I asked the doctors if I could see him and pray for him, and they let me go back, but he was gray."
She said she was texting people all over the world to pray for him.
"The doctors said if I did make it through the night, I would have irreversible brain damage," R.J. said.
"But he was still with us the next morning," Norma said. "Praise God."
The first thing R.J. remembers upon regaining consciousness was wondering why so many people were looking into his room at him.
"The next thing I remember is my daughter, Iman, looking at me and saying I was a miracle man and wondering what she was talking about," he said. "Then I asked which day it was and was told it was Friday. I said, 'Darn, I missed the Duke Carolina game.'"
He was happy to find out, however, that Carolina had won.
He said his initial thoughts were not about dying, but about gratitude for what God had done.
"I spent three or four days in ICU, then a nurse called down to the step-down unit and said they were sending Miracle Man down. She said, 'We got him this far, and you've got him the rest of the way,'" he said.
The doctors called his recovery miraculous, and the EMTs came to visit him and witness his recovery.
"I had some cracked ribs, but I was very thankful. I am thankful for the medical staff," he said. "God had intervened."
Norma said she is still in awe.
hospital
He left the hospital and recovered with only a few minor health problems over the next year. But in the spring of 2019 he saw a nephrologist, who told him his kidneys were failing and that he might have to go on dialysis.
In May he began peritoneal dialysis at home seven days a week.
"I stayed on it one-and-a-half years and then went to the University of North Carolina to check into getting a kidney," he said. "They kept running tests, but I never did get on the transplant list.
"I was sure God was going to heal me either through the doctors or just heal me. We are believers and stand on the word of God and walking by faith."
Then his doctors said he possibly would also need a liver too.
opinion
"I was just going to believe that God could provide two organs, but I wanted a second opinion. So in late December of 2020, or early January of 2021, I went to Virginia Commonwealth University Medical Center and did an assessment," he recalled. "Due to VCU's diligence and my strict compliance to doctors' recommendations, I was verbally approved by VCU.
"Shortly after, I received a letter from the national transplant registry on Jan. 22, 2021, stating that I had been listed for my kidney and another letter a short time later for my liver," R.J. said. "UNC said it would take five years to get a kidney and told us how expensive it would be, but we prayed that God would work things out. I believed that God would take care of everything, so even when I was not feeling top-notch, I would carry on."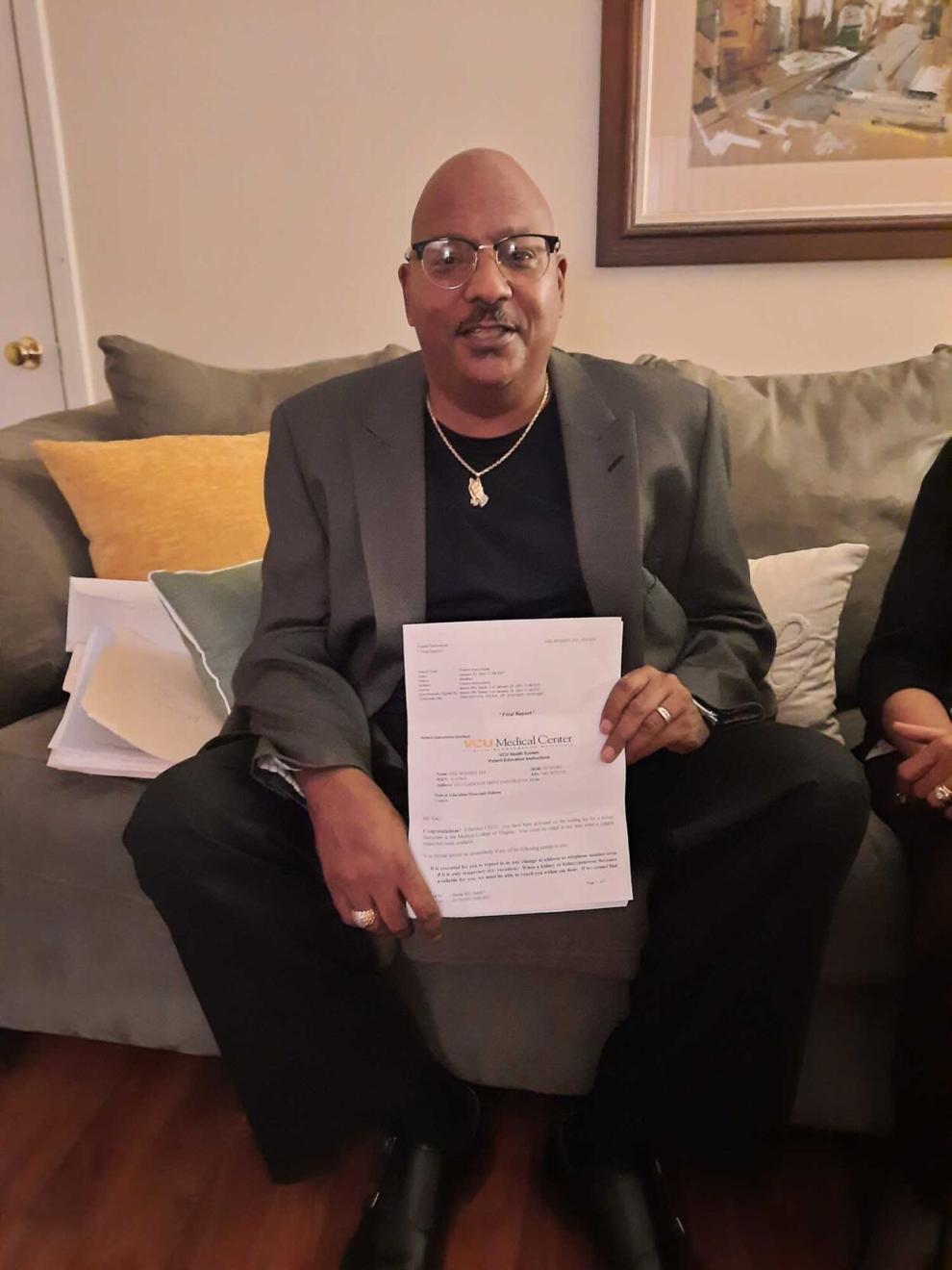 call
Then in February of this year he had just shared a message on his Zoom church service and sat down in his chair when he got a phone call. It was the call they had thought would take years to come — VCU calling to tell him a kidney and a liver were available.
Did he want them? He did.
He was told they needed to get to Richmond quickly, which they did. Norma had their go bags already packed.
"The surgery took 10 hours, and it was very painful," R.J. said.
But within a couple of days, he was up and walking, only 400 yards at first, but before he left the hospital he could walk a mile.
"God blessed me to do that," he said. "I trust in the God of the circumstances."
Walking
Walking became a major part of his recovery.
"I began to walk initially because I had asked my nephrologist what I could do to help myself. He gave me some recommendations, and then I asked if it would be all right if I started to walk with a friend of mine who walked regularly," Lee said. "He said that it would be beneficial to my overall health and encouraged me to do as much as I could. He was surprised and pleased, and so was I, that I was able to work my way up to walking between three to five miles a day five or six days a week before my transplant."
Recuperating in a Richmond hotel after his transplants, he continued until he could walk a mile. Then his liver doctor challenged him to get up to 5 miles.
"I now walk between 5 to 7 miles a day four to six days a week. The doctors believe that I benefited greatly from my pre- and post-transplant preparations. They believe it not only prepared me to be a good candidate for a double transplant, but also had assisted in my recovery," he said.
During one of his initial assessments, a staff member asked if she was reading his chart correctly and if he was really walking 3 to 5 miles a day and he said yes.
"She thought that was amazing. She said most people she sees in my condition are weak or fatigued and some were in wheelchairs and on oxygen," he said. "She stated they wouldn't even walk to the mailbox, nor did they want to walk to the mailbox, and some would even drive to their mailboxes.
"We praise God and give Him all the glory for all He has done."
recovery
He said people have asked him if he saw heaven during any of the times he has been unconscious. He tells them he hasn't seen heaven, but he hasn't seen hell either.
"And it would have been OK if I had died," he said. "We stood on the Word and trusted God in His word."
He does not know who the organ donor was or what the circumstances were that another person lost his or her life but saved his.
"I didn't want anyone's life to be shortened," he said. "I just wanted it to be the right time."
He is still under treatment, but "so far, so good," he said.
The grateful couple will be spending Thanksgiving at home with family members.
Above all, they want others to hear their story and have hope and know that they give God all the glory for what miracles have happened to them in the past three years.
Elzey is a freelance writer for the Register & Bee and can be reached at susanelzey@yahoo.com or 434-791-7991.