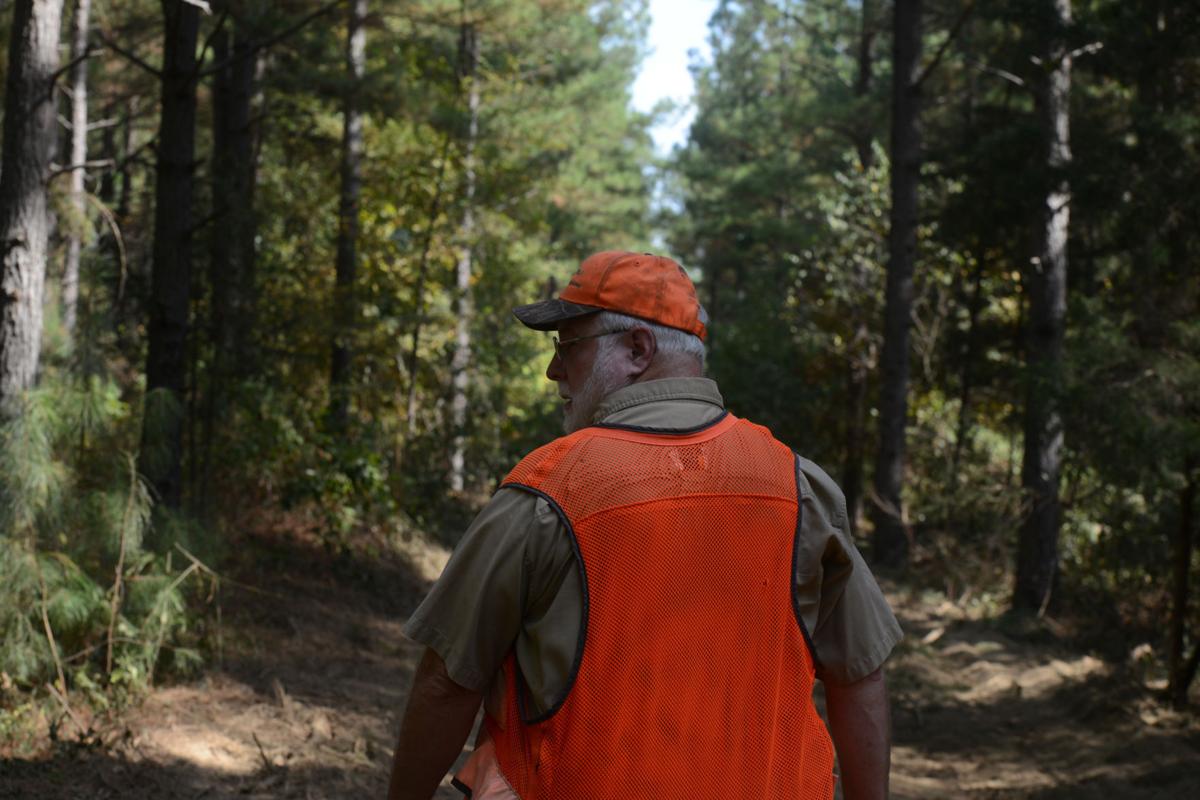 Pittsylvania County, a vastly rural area deeply rooted in agriculture, didn't experience as harsh of a hit with job losses at the start of the coronavirus pandemic compared to Danville.
The main reason, according to Pittsylvania County Economic Development Director Matt Rowe, is because agriculture and forestry is the No. 1 industry. 
"Frankly, you can't shut that down," he told the Register & Bee.
Pittsylvania County's unemployment rate for July, the latest month data is available, was 7.7%. That's lower than Virginia's statewide average of 8%, but it's more than double pre-pandemic figures. In February, before the coronavirus starting impacting nearly all facets of the economy, the county's jobless rate was 3.8%.
By contrast, Danville's jobless rate remains in the double-digits, at 11.8%, in July, again mirroring the county, more than twice February's rate of 5.5%.
The city's high rate is blamed on continued challenges with the retail and hospitality industries, according to Corrie Bobe, Danville's director of economic development. With limiting restrictions over the past six months, those businesses haven't been able to draw the traffic needed for sustainability.
But it's not just the COVID-19 limitations have have taken a toll. Consumers also appear to be more weary of going out.
"In addition to these restrictions, customers that would typically frequent such establishments have limited or avoided travel as a precautionary measure to ensure their health and safety," Bobe wrote in an email to the Register & Bee.
In Pittsylvania County, about 18% of the workforce is in manufacturing, a sector that's "doing very well" and still hiring, Rowe said.
His office worked closely Virginia officials early on when the state clamped down on restrictions in an effort to stop the spread of the virus. One thing, Rowe said, was to be sure manufacturing businesses would be deemed essential and allowed to stay open when other businesses like salons and gyms were forced to shutter.
It's the smaller businesses that are suffering the most painful punch right now.
"Your home-based businesses have been really hurt," Rowe said. "Those are the industries frankly that didn't have the pockets deep enough to weather the storm."
New claims dropping
In Danville, 1,709 residents received unemployment benefits as of Sept. 5, the latest weekly data reported by the Virginia Employment Commission. That's down from the pandemic high of 3,085 in May 23.
New claims for unemployment also are down dramatically to 69 for the week of Sept. 5, compared to the week of March 18, when 1,473 filed for jobless benefits.
The county's figures are lower but show a similar bounce-back. There, 900 people were receiving unemployment benefits the week of Sept. 5, compared to 1,844 on May 9. New claims have dropped to 41, compared to 781 on March 28.
For local economic recovery to work, it's critical for businesses to remain open, said Alexis Ehrhardt, president and CEO of the Danville Pittsylvania County Chamber of Commerce.
On the local level, both Pittsylvania County and Danville have established financial programs to help Dan River Region businesses. Mostly in the form of grants, it allowed businesses to pay rent and buy personal protective equipment, among other things. More details on the specific resources are available at www.discoverdanville.com/covid-19-resources.
Will recovery work?
The local recovery will depend on a number of factors, Ehrhardt said, including how the community follows the health guidelines related to COVID-19 and an additional stimulus package from the federal government. But, Congress remains deadlocked on any future stimulus as time ticks toward the November elections.
Teasing potential job announcements on the horizon, Rowe is upbeat about Pittsylvania County's recovery.
"It looks like we're going to have a pretty strong end to the year," he said. "It looks like we're going to continue adding jobs at a steady rate."
Bobe shared the optimism, also pinning hopes on what she calls a pipeline of new business and expansion projects.
"As some of these projects come to fruition, and as the pharmaceutical community gets closer to creating a vaccine, our hope is that 2021 will provide a much better outlook for our residents," she said.
For those out of work, the chamber offers help, including job postings on its website.
"The chamber works with our workforce partners and employers across the region to facilitate connections, and they work directly with individuals," Ehrhardt said.
Get local news delivered to your inbox!
Subscribe to our Daily Headlines newsletter.