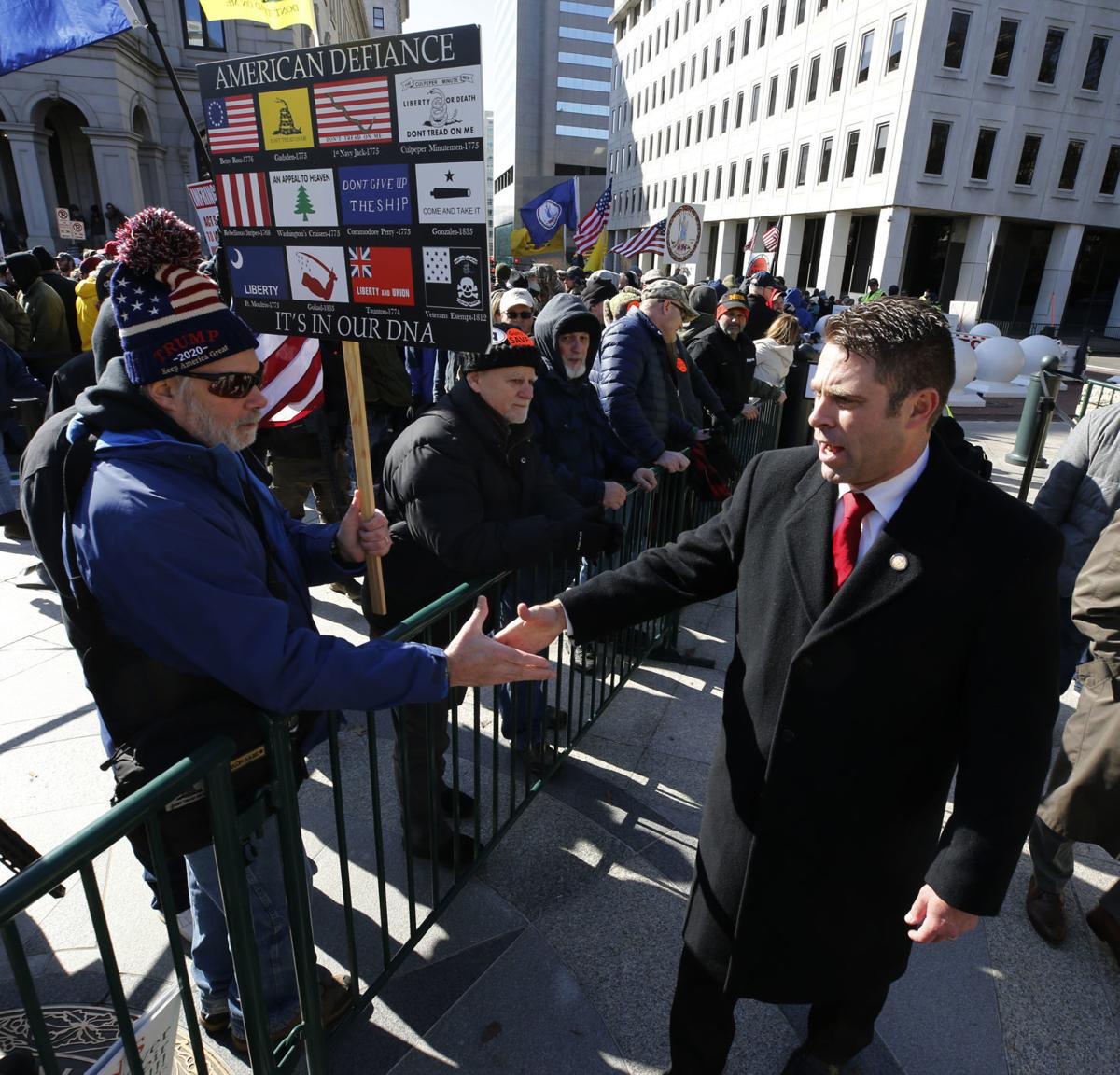 A disgruntled Virginia Board of Elections voted Tuesday to allow eight Congressional candidates, including four vying to unseat Rep. Abigail Spanberger, D-7th, to appear on the November ballot if nominated, despite not filing paperwork on time last month.
The body, which has a Democratic majority, voted 2-1 to retroactively grant an extension to the candidates, who didn't meet the June 9 deadline to file a form with the Department of Elections to qualify for the general election ballot.
"The board is really between a rock and a hard place on this," said Board Chairman Bob Brink, a Democrat who served in the House of Delegates from 1998-2014. "We're forced to give a pass at the scofflaw at the expense of the candidates who follow the rules."
Brink cast the tie-breaking vote after he "reluctantly" seconded a motion from Vice Chairman John O'Bannon, the lone Republican on the board, to give the extension. Board member Jamilah LeCruise, a Democrat, voted against it.
Not doing so, Brink said, "would run counter to my personal belief that as much as possible we ought to permit access to the ballot and let the voters decide."
Among the candidates who missed the deadline but will appear on November's 7th District ballot should they secure the GOP nomination are Del. Nick Freitas, R-Culpeper, Army veteran Andrew Knaggs, Chesterfield County teacher Pete Greenwald, and Coast Guard veteran Jason Roberge.
Del. John McGuire, R-Goochland, and Chesterfield nonprofit leader Tina Ramirez, the two other candidates in the 7th District GOP race, met the paperwork deadline. Republicans will nominate a Spanberger challenger July 18.
Freitas has raised more than $1 million, according to the Virginia Public Access Project, more than any other GOP candidate. He was re-elected to the House of Delegates last year through a write-in campaign after a paperwork issue left him off the ballot.
"I take responsibility for it," Freitas said last month. "Part of taking personal responsibility is making the necessary corrections and so that's what we're doing."
Bob Good, the Republican nominee in the 5th District, also didn't file his paperwork on time and received an extension. Good, who unseated Rep.  Denver Riggleman in a convention, apologized to the board during public comment before the vote.
While Good and several other candidates asked for an extension, other members of the public advocated against it.
"They were negligent," Aria Branch, a lawyer for the Democratic Congressional Campaign Committee, said. "This is really just a failure on their part to comply with the rules."
Said former Republican board member Clara Belle Wheeler: "There should be no exception for this."
While they missed the deadline, each candidate eventually filed their paperwork with the Department of Elections.
(804) 649-6012
Twitter: @jmattingly306​
Get local news delivered to your inbox!
Subscribe to our Daily Headlines newsletter.