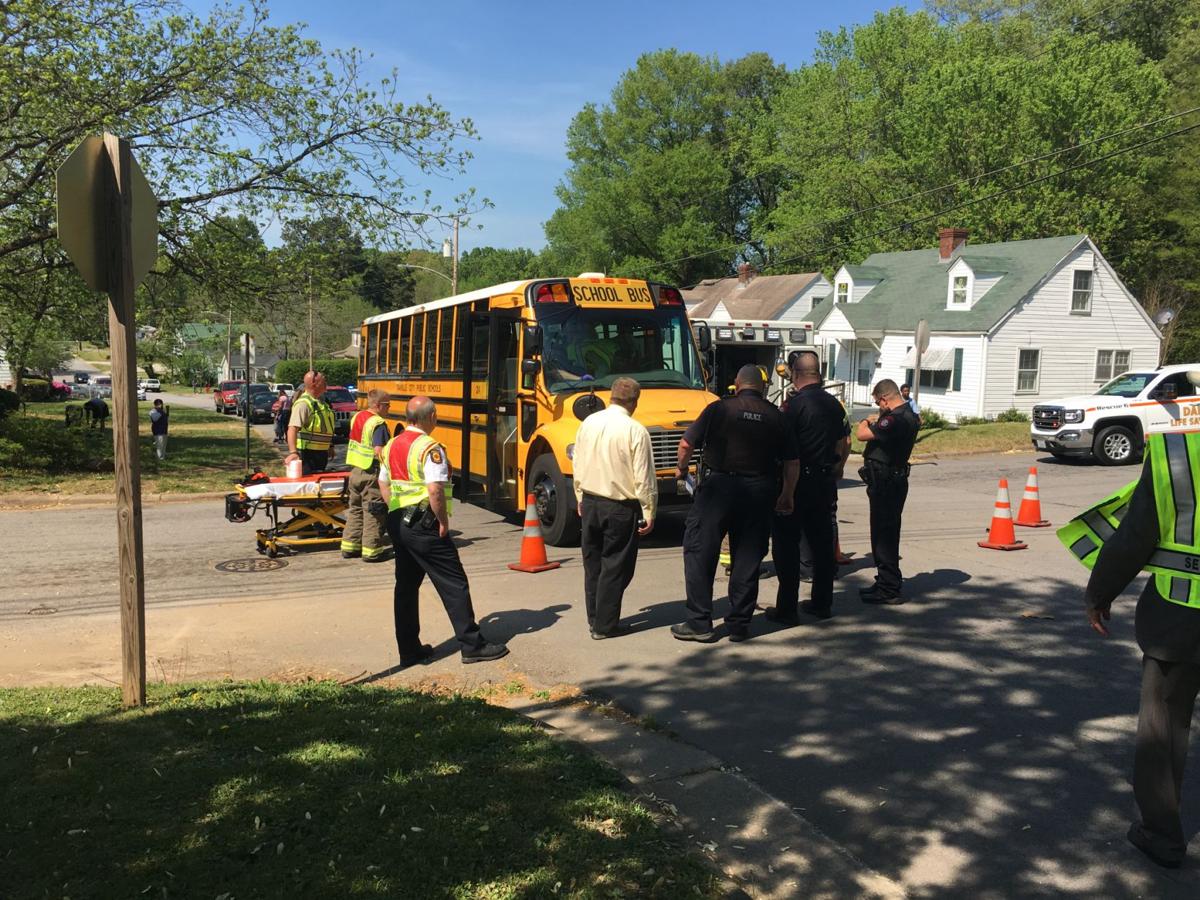 A crash involving a Danville Public Schools bus and a pickup truck sent one person to the hospital Wednesday afternoon.
Police and rescue crews responded to the crash at the intersection of Southampton Avenue and Hughes Street at about 3:30 p.m. Wednesday. The crash involved a school bus transporting 10 Galileo High School students and a white Chevrolet pickup truck.
Danville Public Schools Director of Security David Cochran said all children were examined for injuries at the scene and elected not to receive treatment. The bus driver was complaining of injuries and was transported by rescuers for treatment.
All students were either picked up by parents at the scene or had their parents notified by phone and were transferred to another bus.
According to Danville police, the driver of the pickup, 24-year-old Joshua Brandon, of Reidsville North Carolina, was traveling east on Hughes Street and failed to stop at a stop sign at the intersection.
Brandon is charged with failure to obey a highway sign.
Metcalfe reports for the Danville Register & Bee.