Gretna suspect arrested in death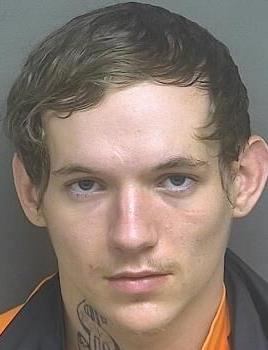 A Gretna man has been arrested and charged with second-degree murder from a Sunday night shooting that killed a man at his home in Evington, authorities said.
Matthew Isaac Critchley, 19, also is charged with using a firearm in a felony. He is being held at the Campbell County Adult Detention Center without bond.
Deputies with the Campbell County Sheriff's Office responded to Lawrence Keith Taylor's home on Buffalo Lane at about 10:20 p.m. Sunday for calls that someone had been shot, according to a news release from the agency.
Taylor died, and deputies arrested Critchley "after a thorough investigation," the news release states. Jail records indicate he was taken there Monday afternoon.
—The (Lynchburg) News & Advance
Flames damage Danville home
A Monday evening fire caused heavy damage to a Danville home.
The Danville Fire Department was called to 154 Orchard Drive shortly after 8 p.m.
When crews arrived, they found heavy smoke coming from the roof of the 1-story home, the Danville Fire Department reported.
Firefighters found a blaze in the attic space.
After entering the home, flames started coming through the roof, forcing crews to exit the house and move to a defensive attack to put out the flames.
Everyone was outside the home when the fire department arrived.
No injuries were reported.
The home suffered a combination of heavy fire, smoke, heat and water damage.
Firefighters stayed on the scene for about three hours.
The cause is still under investigation.