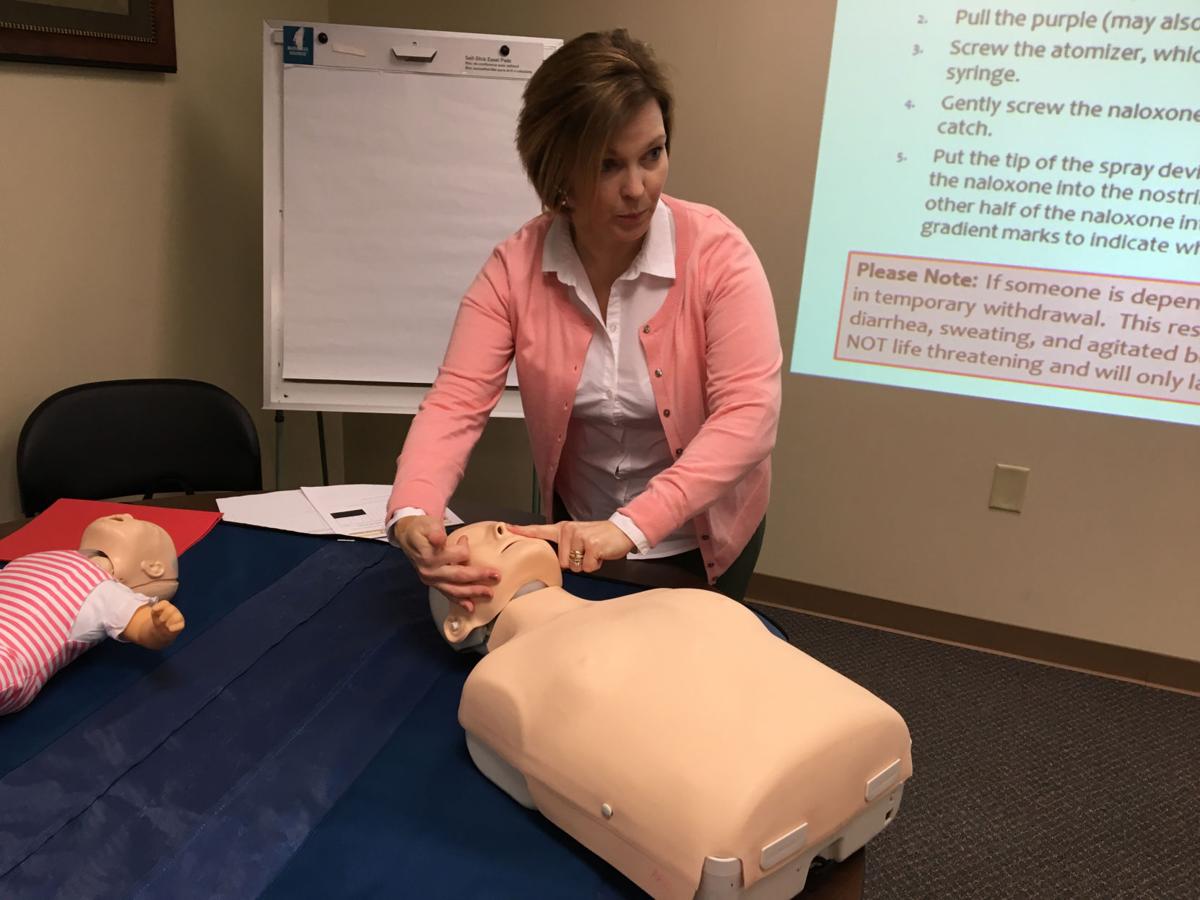 There were six drug overdose deaths most likely related to opioids including fentanyl and heroin in 2020, the Danville Police Department reports. 
However, there is no way to compare 2020 department figures to those in years past because police didn't start reporting and tracking drug overdose cases until Jan. 1, 2020, said Danville Police Department Capt. Richard Chivvis. 
The department began following drug overdoses after a spike in opioid-related overdoses in late 2019, Chivvis said. 
"There is no comparison data from us for 2019," he said. 
There was one overdose the police know of from late 2019 and that case led to arrests, Chivvis said. 
"We know we had one in 2019 that was related to opioids," he said, adding that the death led to a manslaughter charge.  
As for 2020's six overdose fentanyl and heroin deaths in the city, there could be additional ones, pending toxicology reports from the state Medical Examiner's Office. 
"It could be one or two more," Chivvis said.
Some of those deaths have led to drug arrests, he said. 
According to a January report from the Virginia Department of Health, 2020 will end up being the worst year on record for fatal drug overdoses statewide.
Fatal overdoses on all substances increased by 9.4% in 2019, compared to 2018. 2019 was the latest full year for which numbers were available. Opioids have been the leading factor behind a large increase in deadly overdoses across Virginia since 2013, the state report said. 
The opioid fentanyl caused or contributed to death in 59.3% of all fatal overdoses in 2019. 
The state's report had higher fentanyl and heroin overdose figures for the city than the Danville Police Department.
"That's because they get numbers from a lot of other sources," Chivvis said. "That is not surprising." 
There were five fentanyl overdose deaths and four from heroin the first three quarters of 2020 in Danville, according to the report. 
Those figures have been increasing since 2013. There were four fentanyl overdose deaths in Danville and five from heroin in 2019, the state report found. 
As for drug arrests (excluding those for marijuana) in Danville, there were 244 in 2018; 202 in 2019; and 209 last year, Chivvis said. There have been 22 so far this year, through March 4. 
There were 55 overdoses from fentanyl and heroin in 2020 in Danville and 12 this year through March 4, Chivvis said. 
To provide rapid treatment of opioid overdoses in emergency situations, Danville police officers began carrying naloxone in 2020. They administered it nine times last year and once so far in 2021, Chivvis said. 
To address the rise in opioid overdoses, the Danville Opioid Collaborative began in late 2019. 
"The intention is to bring stakeholders together in order to develop a crisis response plan, exchange data, analyze trends and identify community-based resources," Chivvis said. 
Also, the police department's Community Opioid Response and Engagement Program partners law enforcement with trained mental health clinicians and peer counselors to conduct follow-up with at-risk individuals, Chivvis pointed out.