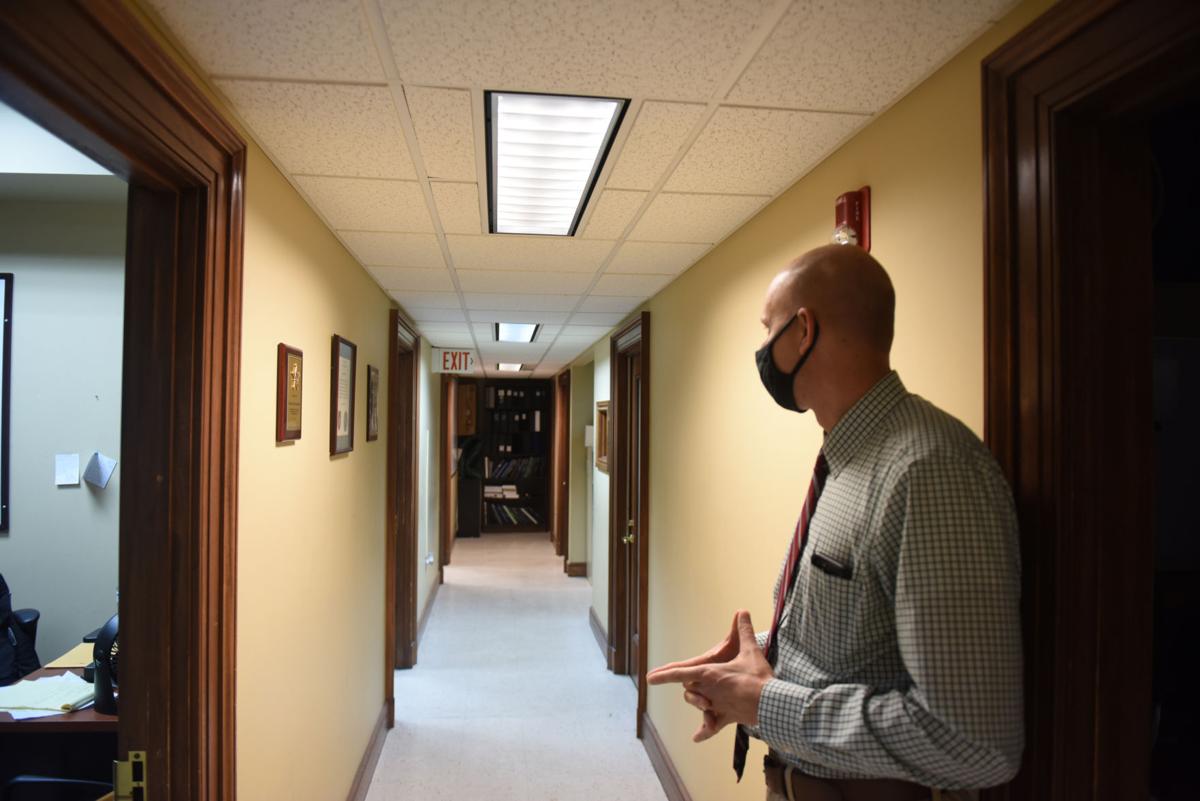 More domestic violence calls came into the Danville Police Department this past summer than during the same period in 2019, according to figures from the department. 
July, August and September 2020 saw 49, 52 and 47 reports of domestic assault to the police department in Danville, a significant increase over those months in 2019. Last year, there were 37 reports in July and 30 each in August and September.
"2020 numbers are trending up," said Danville Police Department spokesman Lt. Richard Chivvis. 
As to whether social isolation due to the COVID-19 pandemic was a cause, Chivvis could not say. 
"We cannot attribute the uptick in July-September to any specific reason and any speculation would be anecdotal at best," Chivvis said Tuesday. 
August saw an increase in calls of around 50% over the same month a year ago, from the 30s to 52, Chivvis said. 
While domestic assault calls went up each month from February (21) to March (36) to April (43) this year, the increase over each of those months last year was not significant, Chivvis said.   
"It's consistent with previous years," he said. 
There were a total of 412 domestic assault calls to the police department in all of 2019, compared to 349 so far this year up to the start of this month. 
"Domestics are a unique situation," he said. "It's hard to attribute it to one thing." 
Coretta White, residential services coordinator-case manager with Haven of the Dan River Region in Danville, said the number of calls to its domestic violence hotline from March to October is down from the same period last year.
However, "the number of victims we have served went up," White said. Haven, a domestic violence shelter, served 36 victims last year but that figure is already at 45 so far in 2020. 
"They could either be new clients or previous clients coming back," White said of the increase. 
Haven serves Danville and Pittsylvania County as well as Caswell County in North Carolina. 
The Office of Community Oriented Policing Services recently awarded the Danville Police Department a $91,550 grant from the Community Policing Development Microgrants Program.
The COPS Office directed funds to agencies so they could start innovative community policing strategies.
The department applied for the grant in March and will collaborate with Drs. Rachel and Roberto Santos from Radford University and Haven of the Dan River Region to pilot a police-led proactive response to repeat domestic calls for service, the department announced Aug. 31.
The strategy will use crime data analysis with a problem-solving approach to better identify potential victims and appropriately respond to problematic domestic situations
Domestic-related incident calls for service represent the single largest category of calls for service for police and continue to be one of the most dangerous calls for officers, Chivvis said.
Danville had a total of 1,007, 818 and 838 overall domestic-related calls for service in 2017, 2018 and 2019, respectively. During that three-year period, there were 234 incidents of aggravated domestic assault and four domestic related homicides, Chivvis said.
"How the police respond in a domestic violence call for service plays a fundamental role in connecting the victim, the offender and other family members to needed services," Chivvis said. "With this in mind, these funds will help provide tailored training to officers and support the implementation of the Domestic Violence Repeat Incident Strategy into the Department's current Stratified Policing Model."
White said the department and Haven will work together so the organization can offer help to domestic violence much quicker. Whereas typically Haven does not see the victim until that person has gone to court, the program will enable the police to offer an assessment to the victim at the scene of an incident and if that person is considered to be in high danger, the police will call Haven and put the group in touch with the victim, White said. 
Typically, if too much time passes after a domestic-violence incident, the victim has decided not to press charges or seek help from Haven, White said. 
"It's essential to reach the victim as soon as possible," White said. 
With social isolation during the COVID pandemic, those trapped in abusive relationships may be less likely to call Haven because the perpetrators are in the room with them, she said. 
"That enables them to have more power over them," White said.  
As for Pittsylvania County, its sheriff's office had a total of 731 domestic violence calls in 2019, compared to 548 so far this year through Oct. 6, said Pittsylvania County Sheriff Mike Taylor. 
According to monthly figures for both years provided by Taylor, reported domestic-violence incidents were either roughly the same or down this year compared to 2019. Two exceptions were March this year, which went up to 73 calls compared to 65 that month in 2019, and September, which saw 68 calls this year — up from 57 in September 2019.   
Sign up for our Crime & Courts newsletter
Get the latest in local public safety news with this weekly email.