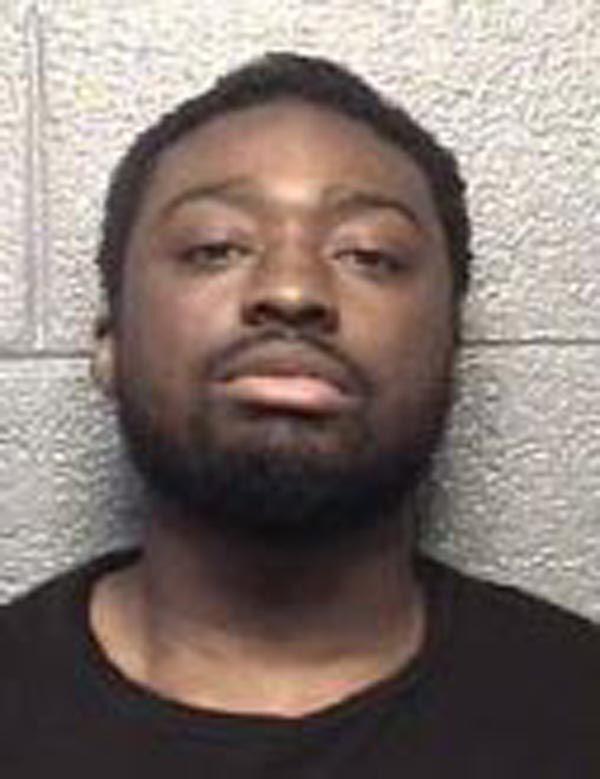 The jury that convicted Justin Montel Jones in January for the March 10, 2019, shooting death of 17-year-old Hikeem King was not tainted, a judge found before sentencing Jones to 28 years in prison for the crime Monday.
Danville Circuit Court Judge Joseph Milam upheld the jury's recommended sentence of 25 years for first-degree murder and three years for use of a firearm in commission of a murder.
Jones, 22, also received three years of supervised probation upon his release and a suspended $100,000 fine.
However, the sentencing did not come before Jones' attorney, Jason Anthony, claimed juror misconduct and asked Milam to set aside the verdict and grant a retrial.
Milam denied the defense's motion and did not find misconduct on the part of a juror who served during Jones' Jan. 13-14 murder trial.
"I don't think it meets the ... standard," Milam said during the sentencing and motions hearing Monday.
Anthony claimed the juror, Brittany Hightower, was biased in the case because she had a professional relationship with the prosecutor in the Jones case, Danville Commonwealth's Attorney Michael Newman, due to the fact she is to be a witness in a separate murder case and investigators found K-2 in her residence around the time of that crime.
She also testified before a grand jury in that separate murder case in which Guren L. Clemons is accused in the May 25, 2019, shooting death of Caleb Henry Morris. That case is scheduled to go to trial May 5.
Hightower's status in that case and the fact that she faced a possible charge created a bias on the jury during Jones' trial, Anthony claimed. Her cellphone had also been seized, Anthony pointed out.
During Monday's hearing, Anthony showed videos of investigators talking to Hightower at her family's house July 2019.
Anthony said investigators threatened Hightower with charges related to the discovery of drugs at her home and told her that they didn't want her to get "wrapped up" in anything that included accessory to murder.
In the video, Danville Police Department detective C.B. Morris could be heard telling her, "clearly, you're making some decisions that need to be changed drastically."
When Anthony asked Morris when he meant, Morris said he was referring to her association with Clemons.
At one point in the video, Hightower began stuttering when questioned by Morris and another investigator. "She's terrified," Anthony said.
"She's under the thumb of the commonwealth," Anthony said. "This girl is stuttering. She's terrified of what these people can do to her."
Chief Deputy Commonwealth's Attorney Petra Haskins pointed out that Hightower was never given any orders.
"There is no evidence that the commonwealth has told her what to do," Haskins said. "Where is the evidence she has a duty to the commonwealth? There is no evidence she was biased for or against the defendant."
During jury selection in the Jones case, potential jurors were asked if they had any type of relationship with or were a client or former client of any of the attorneys in the case.
Hightower did not answer, and only one potential juror did, Haskins pointed out during a previous hearing in Danville Circuit Court last month.
Haskins said in nearly two hours of phone conversations between Hightower and an inmate at the Danville City Jail following the Jones trial, the only mention she made of the case was to say that Newman was looking at her.
Hightower has no relationship of any kind with Newman and did not recognize any of the names of investigators in the Jones case, Haskins said in March.
On Monday, Milam questioned whether bias can be presumed on the part of a juror who has been interrogated by police on an unrelated matter or has knowledge of that separate case.
"You have not demonstrated bias in favor of the commonwealth," Milam told Anthony.