A Pittsylvania County Circuit Court jury convicted a Danville man this week in the killing of two brothers found shot to death in a burning Pittsylvania County home in 2021.
Omar Guevara-Rodriguez was was found guilty Wednesday of two counts of second-degree murder in the deaths of Onesimo Fermin Silva-Garcia, 25, and Victor Garcia-Mayorga, 33, on Dec. 12, 2021, according to online court records.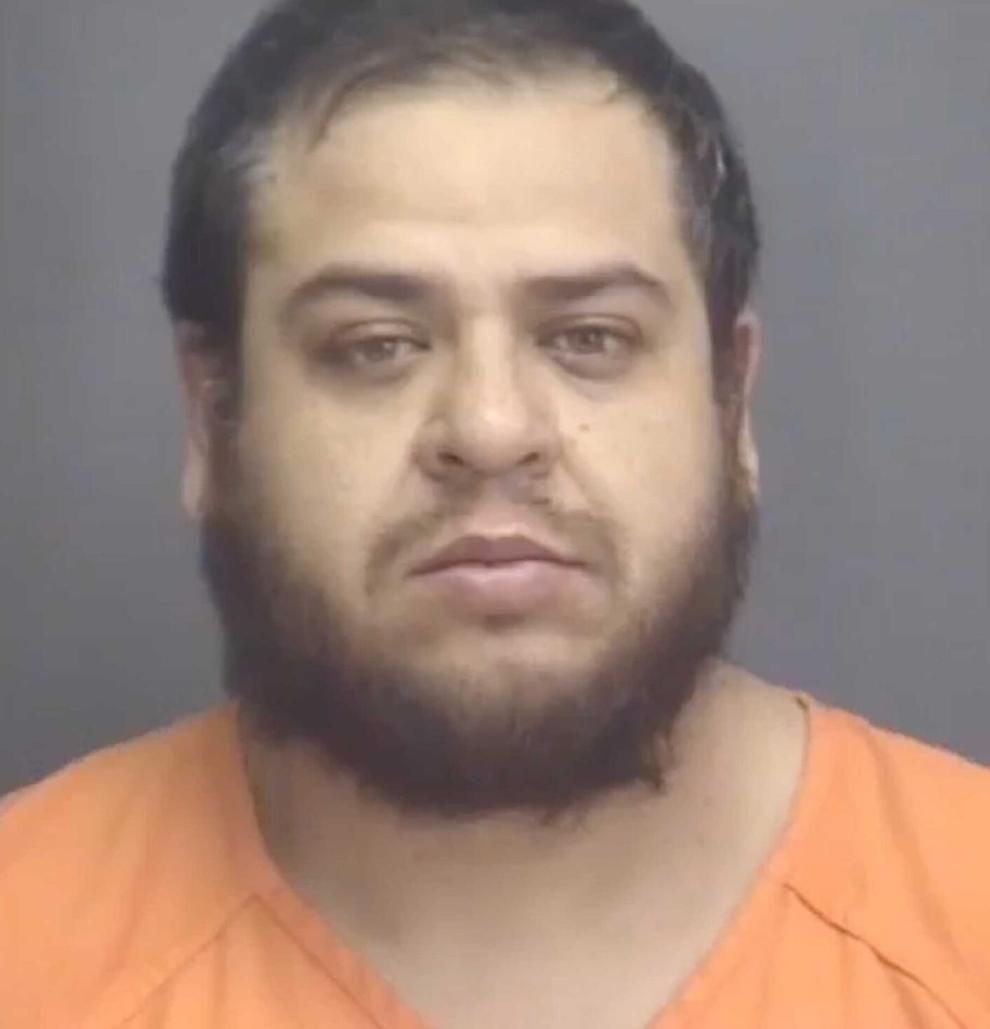 A jury trial started Monday and was originally expected to last four days.
It all started with a call to 911 on Dec. 12, 2021, by a neighbor reporting the fire, Pittsylvania County Sheriff Mike Taylor said in February 2022 when Guevara-Rodriguez was taken into custody in what was described at the time as a "peaceful arrest, it was nothing out of the ordinary."
When firefighters entered the home at 152 W. Prospect St. — a property tucked away on a narrow dirt road off Old Mayfield Road in Pittsylvania County just outside the Danville city limits — to put out the flames, they discovered two bodies. That's when the sheriff's office was called in and the investigation began.
The brothers, both from Mexico, were identified through fingerprint examinations. Both men died of gunshot wounds and the medical examiner's office ruled the cause of deaths as homicide.
Guevara-Rodriguez was originally charged with two counts of first-degree murder.
The defendant also was found guilty of arson in the jury trial this week. Sentencing is set for March 31, online records show.
"I was in the kitchen and I pulled my blinds back and saw smoke," Troy said during an interview at the front door of her home a day after the bodies were found. That's when she called 911.
"I just knew something wasn't right," she said.
Neighbor Christopher Vaden said he was awakened by gunshots at around 4 or 5 a.m. Dec. 12, 2021, hours before the fire.
Neighbors who spoke to the Danville Register & Bee described a stable community.
"There are a lot of older people," West Prospect Street resident Rhonda Bowman said. "For the most part, it's fairly quiet."
In addition to the local offices — including the Danville Police Department — a multitude of state and national agencies were involved in the investigation. Other agencies include United States Attorney's Office Western District of Virginia; Virginia State Police; Federal Bureau of Investigation — Richmond and Reno, Nevada, field office; Washoe County Sheriff's Office in Reno, Nevada; Drug Enforcement Agency; Alcohol, Tobacco and Firearms; Homeland Security; Immigration and Customs Enforcement; and the Chief Medical Examiner's Office in Roanoke.