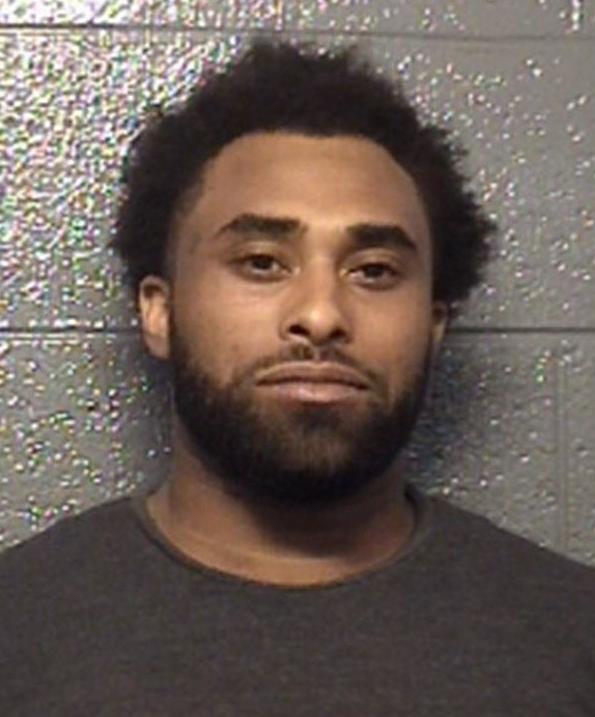 What was supposed to be a murder trial Tuesday morning degenerated into a barrage of cursing insults against the judge and the commonwealth's attorney by the defendant as he was being led out of the courtroom.
The bench trial for Tony Wayne Mayo Jr. was continued in Danville Circuit Court after he filed a complaint with the Virginia State Bar against his court-appointed attorney Heath Sabin in a request that he be allowed to hire new counsel.
Mayo is one of two men charged with first-degree murder in the shooting death on Sept. 10, 2016, of Mark Anthony Graves, 47, in Danville.
In his request for a continuance, Mayo unloaded with profanity-laced insults on Circuit Judge James Reynolds and Danville Commonwealth's Attorney Michael Newman in the process, which ultimately earned him time behind bars.
"Yes sir," Mayo said when Reynolds asked him if he wanted a different lawyer.
But Reynolds pointed out that Mayo has been in custody since June and gave no indication of his desire for another attorney during his arraignment on March 18.
"Why didn't you let somebody know before now?" Reynolds asked Mayo.
Newman said that Mayo was dissatisfied with not getting a plea agreement he wanted, and Mayo told the court he had lied to investigators about having a gun. "Which I did not," he said.
Reynolds reiterated the court had conducted that hearing on March 18 to make sure everyone would be ready for a trial Tuesday.
"This is nothing but a delay tactic on your part," Reynolds said.
"I want a jury trial," Mayo said.
"You've already waived your right to a jury trial," Reynolds said.
Mayo complained that he hadn't been given the best legal representation he could get.
Reynolds called a recess to talk to Sabin and Newman in chambers. After five minutes they returned, and Reynolds asked about Mayo's sister, who was supposed to testify as a witness Tuesday but was absent.
When Reynolds asked Mayo if there was a way for him to contact his sister to get her to come to court, Mayo said he hadn't talked to her in two days.
"I don't find that as a basis for continuing your case," Reynolds said.
As for Mayo's wanting to hire his own attorney, Reynolds warned Mayo that "lawyers get skittish when they're asked to represent someone who has filed a complaint against their previous lawyer."
Mayo also complained about facing Newman as the prosecutor, but Reynolds told him Newman is not leaving the case.
At that point, Mayo became belligerent and started cursing. Reynolds told him he would add 10 days to his sentence for each outburst.
"I'm already fighting for something I didn't do," Mayo said.
"That bitch right there lied!" Mayo shouted, pointing at Newman.
"That's 10 more days," Reynolds said.
Mayo cursed and shouted again, with Reynolds continuing to add more 10-day increments.
And he shouted even more vulgar epithets while being escorted out of the courtroom.
Sabin said in an interview later that he had found out Monday about Mayo's complaint. He would not comment further.
When asked for his response to Mayo's insult, Newman said, "No reaction. My job is to hold the person that murdered Mark Graves accountable. I can understand Mayo being antagonistic against the person trying to hold him accountable."
Danville police arrested two suspects — Mayo and Devin Lamont Womack — after Graves was found dead in a home on Aspen Street when police responded to a call of shots fired.
A grand jury indicted each suspect on charges of first-degree murder, robbery and two counts of the use of a firearm in the commission of a felony.