A suspect accused in a February homicide at a Danville hotel now faces a charge of first-degree murder, online court records show.
A Danville Circuit Court grand jury last week indicted Avery Demetrie Kirby, 49, in the death of 61-year-old Dale Marie Jones.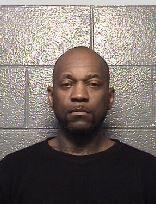 Responding to a well-being check, authorities found the victim about 2:15 p.m. Feb. 26 at the Astoria Hotel in the 3000 block of Riverside Drive. By 9 p.m. the same day, Kirby was in custody originally charged with second-degree murder in the death of Jones.
On April 24, a grand jury returned a true bill for a charge of first-degree murder, loosely defined as a killing by premeditation.
Jones was found "with blunt force trauma to her upper body," the Danville Police Department reported in February. It marked the first homicide of the year for the city.
Kirby admitted to police that he struck the victim with his hands and a wooden object, according to a criminal complaint filed in Danville General District Court. The "object" was also located at the scene.
"Kirby had history with the victim and was seen on surveillance video that placed him at the crime scene," a search warrant stated.
Jones was found dead in room 110, with what investigators described as a "blunt object" near her body, according the search warrant.
"Upon arrival, the female appeared to have been beaten to death with a blunt object," the search warrant stated.
"The accused stated that he knew the victim was dead and left the scene prior to law enforcement's arrival," the criminal complaint stated.
A relative of the victim identified Kirby as being in the room just before police arrived, according to the complaint.
"Investigators interviewed a cooperating family member and showed a photo that was obtained from security footage at the hotel and that family member identified the suspect as Avery Kirby," a separate search warrant stated.