Shavone Logan's son left the house about 15 to 20 minutes before she received a call no mother would ever want to get.
"He was happy," she said of her son's mood just before she would later find out he had been fatally shot.
Police arrested a suspect, 19-year-old Majusty Miles, of Danville, in the homicide that happened at Purdum Woods Apartments at 1575 Richmond Blvd. at 7:45 p.m. Wednesday.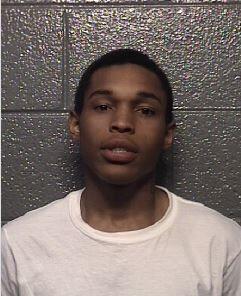 Miles has been charged with second-degree murder and is being held without bond in the Danville City Jail.
Neither of the men lived in Purdum Woods Apartments, according to police. Evidence at this point in the case indicates that Miles and Logan knew one another and the shooting was the result of an ongoing dispute between the two of them.
Danville Police Department Capt. Richard Chvvis told the Danville Register & Bee said the shooting was not gang-related.
The victim, 19-year-old Jontavious Logan, was found lying on the sidewalk with a gunshot wound to his chest near the K building of the apartment complex. Police responded to the scene following a report of someone having been shot, a news release from the Danville Police Department stated.
When police arrived, they immediately began rendering first aid and CPR. Logan was transported to the hospital, where he was later pronounced dead.
A resident of the complex, along with her two children, told a harrowing story of trying to save Logan's life.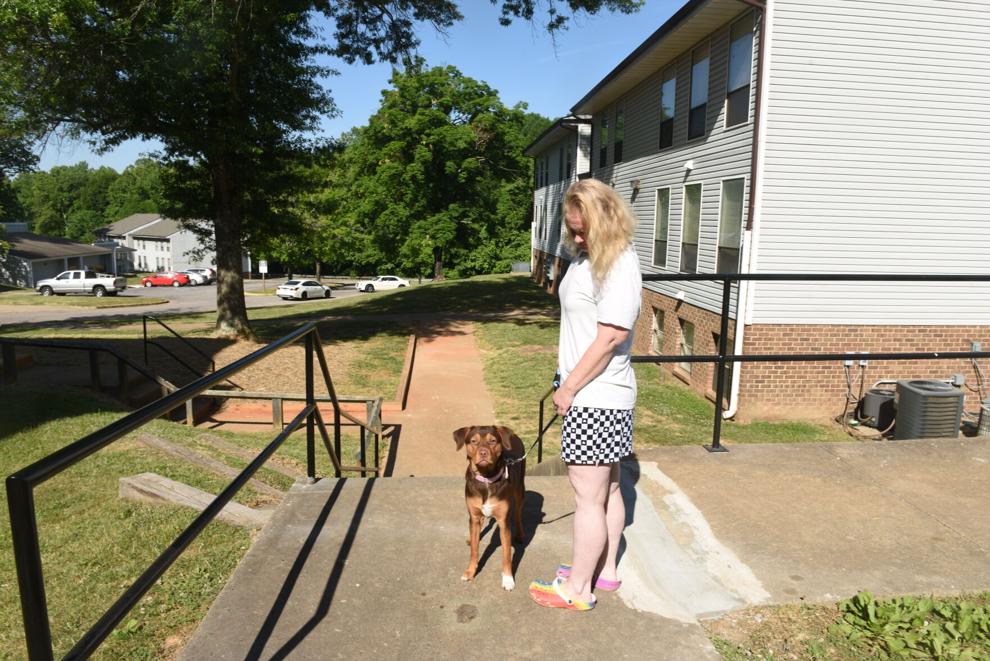 Joan Garcia, 41, said the incident occurred just outside her unit in the D building.
"When I saw him hit the ground, my daughter and my son and I started CPR," she said during an interview at the apartment complex Thursday morning.
Logan had a shotgun blast to his chest, Garcia recalled. He had blood on his neck and blood was coming out of mouth, nose and chest.
"We stayed on top of him until police arrived," she said. "I wasn't giving up on him."
Her son
For Shavone Logan, her son was her world.
"He meant a lifetime of love and caring," she said.
She said he avoided gun violence.
"He would fight before he would pick up a weapon," Shavone Logan said.
Jontavious, who lived on Third Avenue with his mother, usually did not hang out at Purdum Woods and had no friends there, she said.
However, he had been involved in a three- or four-day dispute on social media in the days leading to the shooting, she said.
Latroy Haley, who knew Jontavious the young man's entire life, said he got mixed up with the wrong crowd.
"He was a good person," Haley said. "I watched that boy help people."
Haley lamented the quick reliance on guns to settle disagreements.
"Everybody's scared to fight," he said. "They want to shoot people."
As for Garcia, she wishes Jontavious could have been revived.
"I really tried to save his life," she said. "He was just a kid."
Garcia said her daughter spent half an hour washing blood off of her after helping Garcia and her son perform CPR on him.
"My son and daughter are going to be traumatized the rest of their lives," Garcia said.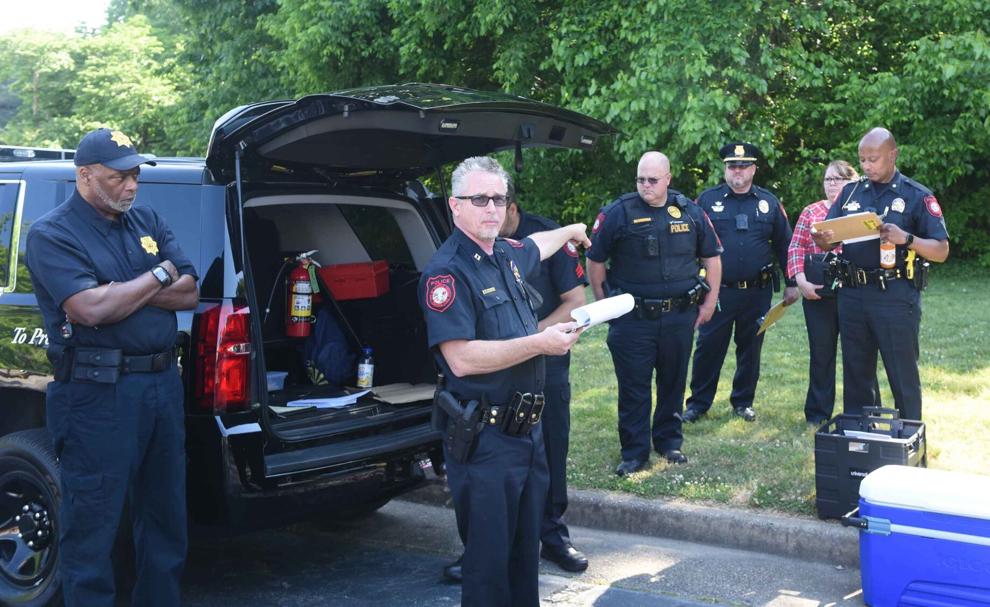 Third homicide this year
Wednesday's homicide was the third in the city so far this year, Danville Police Department Chief Scott Booth told the Danville Register & Bee at Purdum Woods during a police department HEART — Heat and Engage After Recent Trauma — walk held there Thursday evening following the incident.
"It's a tragedy," Booth said. "We've had three this year. It's three too many."
Danville had five homicides in 2020, all of which have led to arrests, Booth pointed out. Following the apprehension of Miles, all three this year have also resulted in arrests.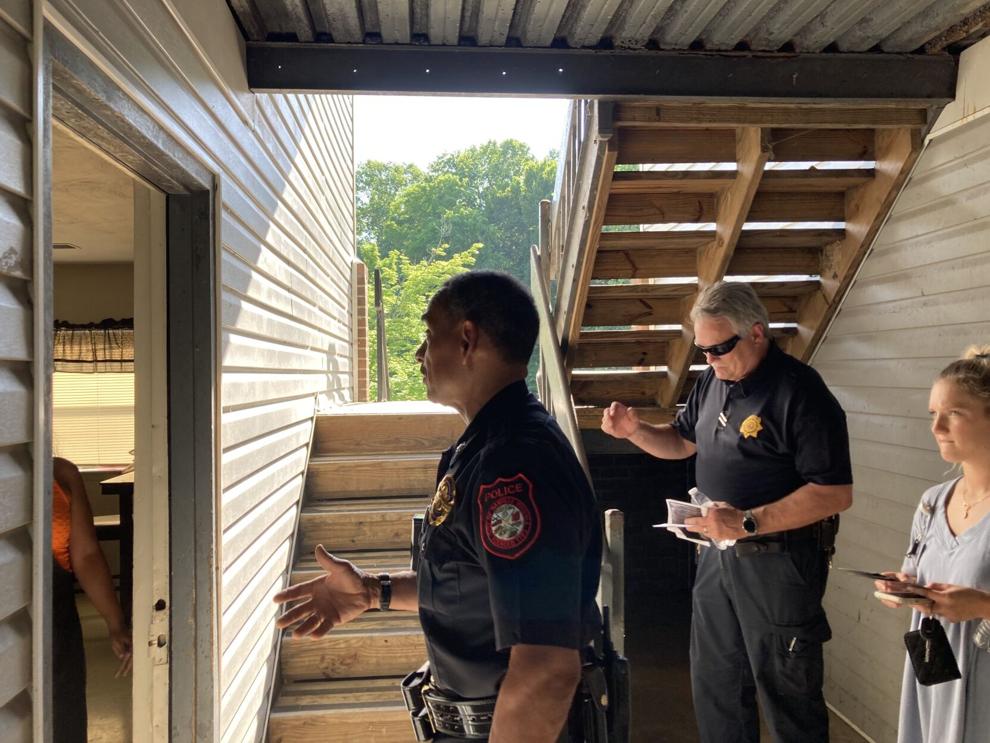 "It speaks to the dedication of the police department," Booth added. "We have a tragic event and within three hours, we have a suspect in custody."
Chivvis said Miles was arrested Wednesday night.
Booth credited help from residents with leading police to Miles.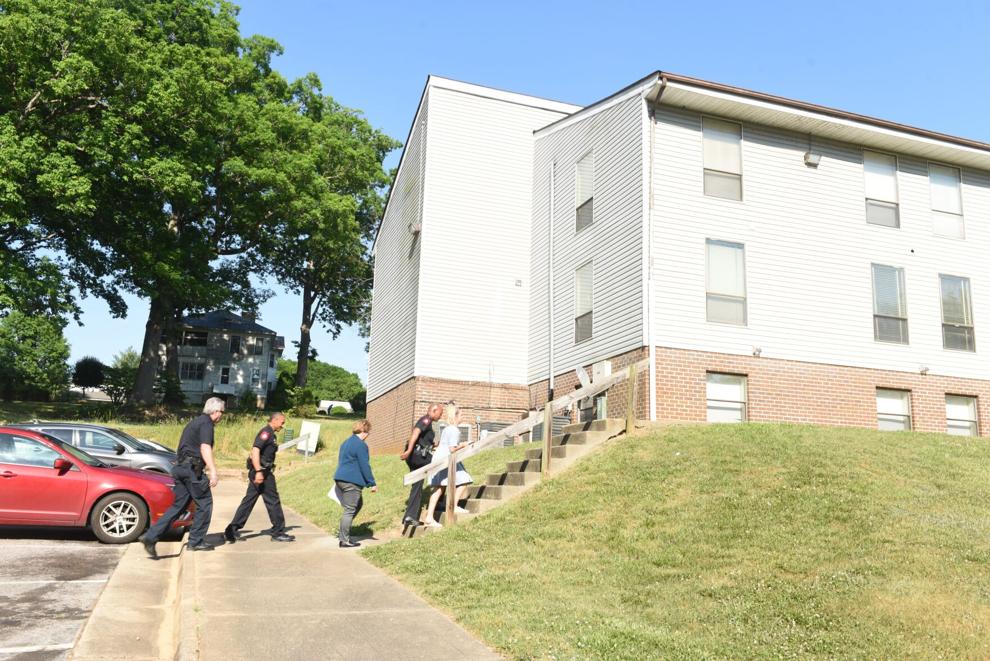 "A lot of that came from community input," Booth said, alluding to the department's community-engagement approach to preventing crime. "We're very strategic with how we fight violence in this community."
During the HEART walk, teams of individuals from the department and other organizations in Danville knocked on doors, talked with residents and assured them Wednesday's shooting was an isolated incident and that a suspect had been arrested.
Chivvis said police are not sure how many gunshot wounds Logan had.
"We're waiting on the autopsy to see how many times he was shot," he said.