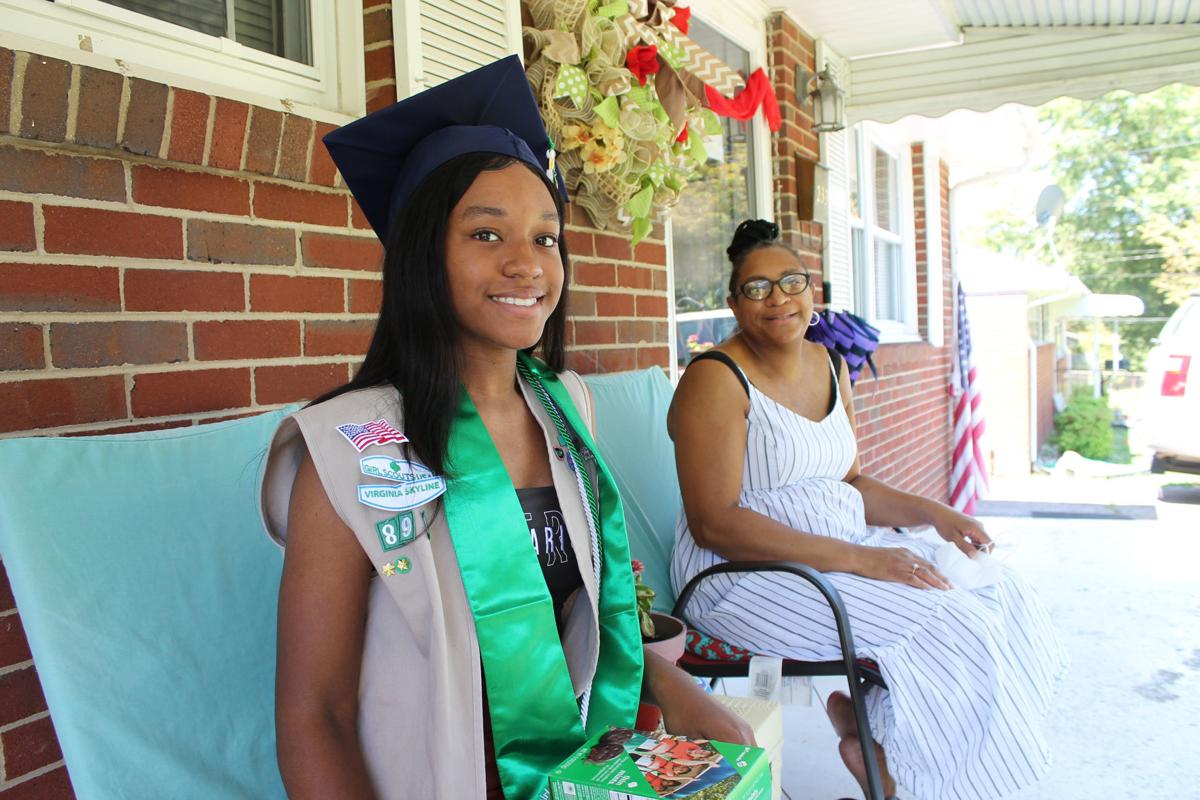 Trinity Malone knows her Girl Scout cookies and how to sell them.
This year she has become the only Girl Scout ever to sell more than 1,000 boxes of Girl Scout cookies for 13 years in a row within the Girl Scouts of Virginia Skyline.
Trinity, 18, is a 2020 honor graduate and a graduate of distinction from George Washington High School, which "recognizes student accomplishments in five categories: academic achievement, attendance, citizenship, community service, and participation in extra-curricular and co-curricular activities," according to the Danville Public Schools website.
She also has been inducted into the Juliette Gordon Lowe Hall of Fame for each year she sold more than 1,000 boxes.
"When I joined Girl Scouts when I was 5, I didn't understand about selling so many cookies, but as I got older, it began to be a goal," Trinity said.
Each year she sold more than 1,000 boxes of cookies, she received a String of Pearls necklace and a certificate plaque. There alsowill be a ceremony in Roanoke, the headquarters of the Girl Scouts of Virginia Skyline Council, which was postponed because of the coronavirus threat. There are five Girl Scout Councils in Virginia.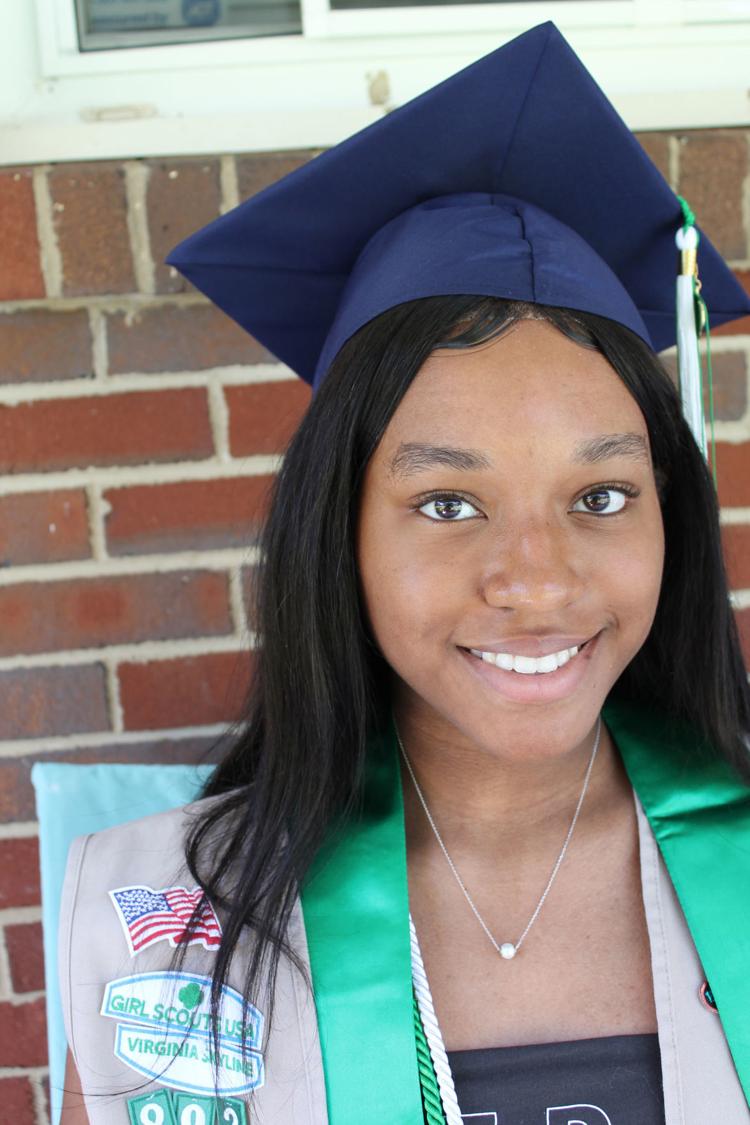 Her scout leader since she began and her partner in Girl Scout cookie sales is her mother, Tambra Malone.
"I've been doing Girl Scouts for more than 30 years," Tambra said. "I was in Girl Scouts and then I started back with my great-niece until her senior year. And then with Trinity until she graduated."
She thinks it's probably about time she retires from Girl Scouts, but has to figure out about one more girl who will graduate next year.
She leads Troop 892, which meets at Camp Grove Baptist Church on Monday nights.
When cookie-selling season is upon them, the two contact all their previous customer via text or Facebook. Then she and Trinity, whose time also is busy with the marching band at GWHS, loads them up in the van and delivers them.
A challenging life
Neither Tambra nor Trinity's life is particularly easy. They face together their family's daily challenge of caring for Trinity's 20-year-old brother, Tate, who is disabled with cerebral palsy, epilepsy and respiratory problems.
Then in 2012, Timothy, Trinity's father and Tambra's husband, suffered a brain injury that incapacitated him.
But Trinity doesn't feel sorry for herself or her family.
"I feel like my life has made me stronger and adapted me into being a better leader," she said. She is also an honor graduate.
Even the disappointment of having her senior year cut short because of the pandemic didn't faze her.
"I knew it was going to come to an end, but not so soon," she said. "I had to live with it, and there was no need in being upset. I'm happy to start a new life."
Trinity helps her mother with the care of her brother and father, which, Tambra said, has made her a better Girl Scout and able to deal with emergencies.
Now a lifetime member, Trinity enjoyed all her years as a Girl Scout, from Daisy, to Brownie, Junior, Cadet, Senior and Ambassador. Although she's ready for a break now, she said being a Girl Scout leader in the future is a possibility.
"I figured I liked it because of the cookies, plus all the activities," she said.
She used to go to summer camp with the Scouts until marching band demanded her summers, plus she works as a model with a company in Raleigh.
A 'cookie CEO'
"Trinity is an amazing Girl Scout," said Jennifer Pfister, spokesperson for the Virginia Skyline Council. "To manage the feat of selling 1,000-plus boxes of cookies for 13 years in a row is not only monumental and the first and only in our council, but also just truly spectacular to pull this off from 6 years old to 18 years old. She's truly one incredibly talented 'Cookie CEO.'"
Pfister said that she has been interviewing and photographing the council's top cookie achievers for many years at the String of Pearls celebration and has asked Trinity several times what her secret to successful cookie sales is. Trinity has never divulged it, however.
"She has always wisely stated, 'It wouldn't be a secret if I told you,'" Pfister said. "So her success is truly her own, and whatever it was, it must have been magnificent to pull off this feat."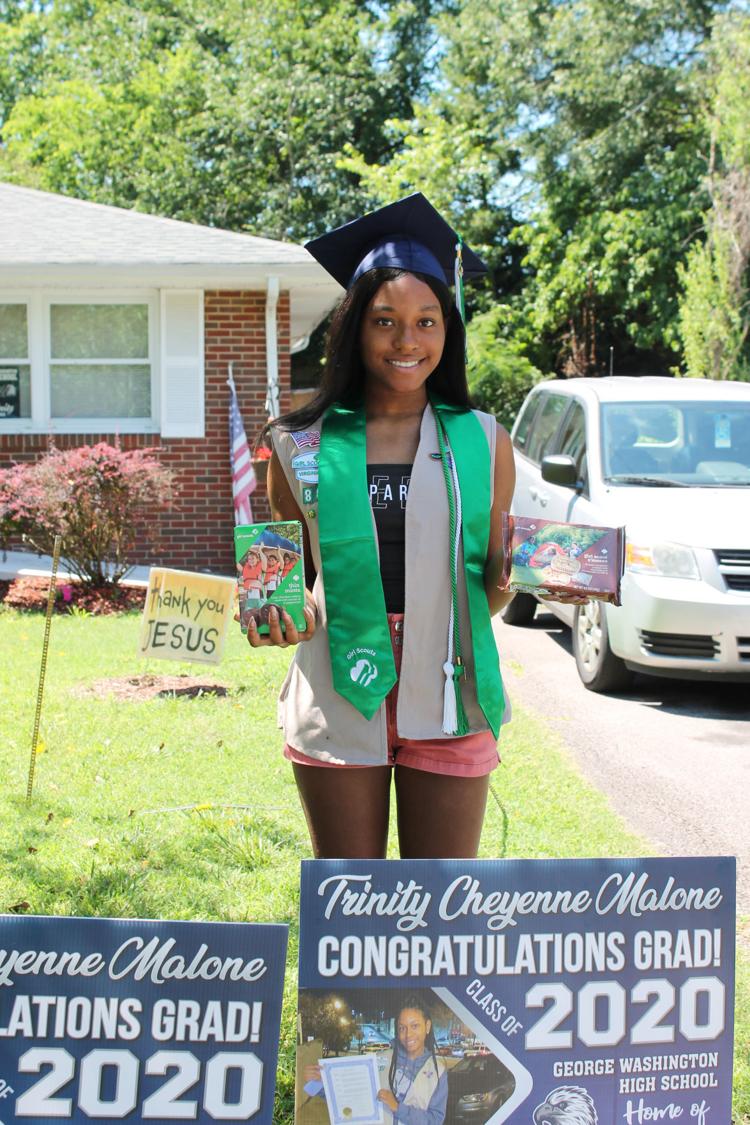 Her future
Trinity will be entering Averett University in the fall to major in psychology.
She plans on taking a break from scouting for now to do "what I need to do for college."
She will live at home while going to school, but plans to leave Danville one day. Future goals include working in social work or as a case manager and then earning a master's degree to become a psychologist.
Her mother is proud of her accomplishments.
"She keeps on pressing on in spite of the situation and circumstances of our home," she said. "I tell her every day to keep pressing, pushing and praying in Jesus's name because she can go anywhere or be anything she wants to be as long as she has the Lord."
And Trinity's favorite Girl Scout cookie? Thin Mints, of course.
Elzey is a freelance writer for the Register & Bee. She can be reached at susanelzey@yahoo.com or (434) 791-7991.
Get local news delivered to your inbox!
Subscribe to our Daily Headlines newsletter.