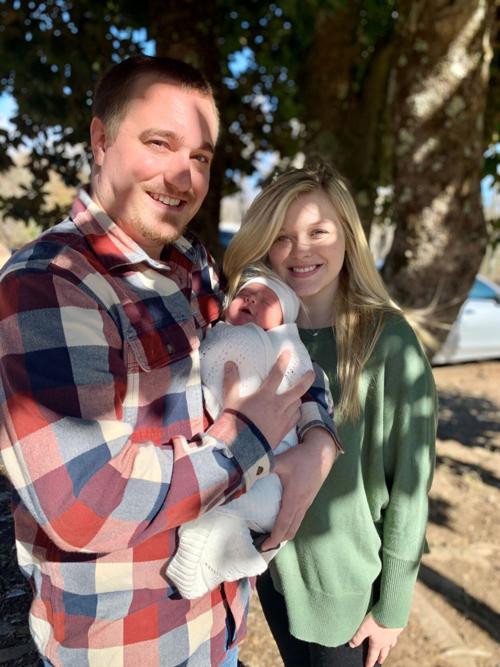 Savanna Carter and her boyfriend, Dylan Wray, arrived at Sovah Health-Danville around 4 p.m. on New Year's Eve ready to welcome their son.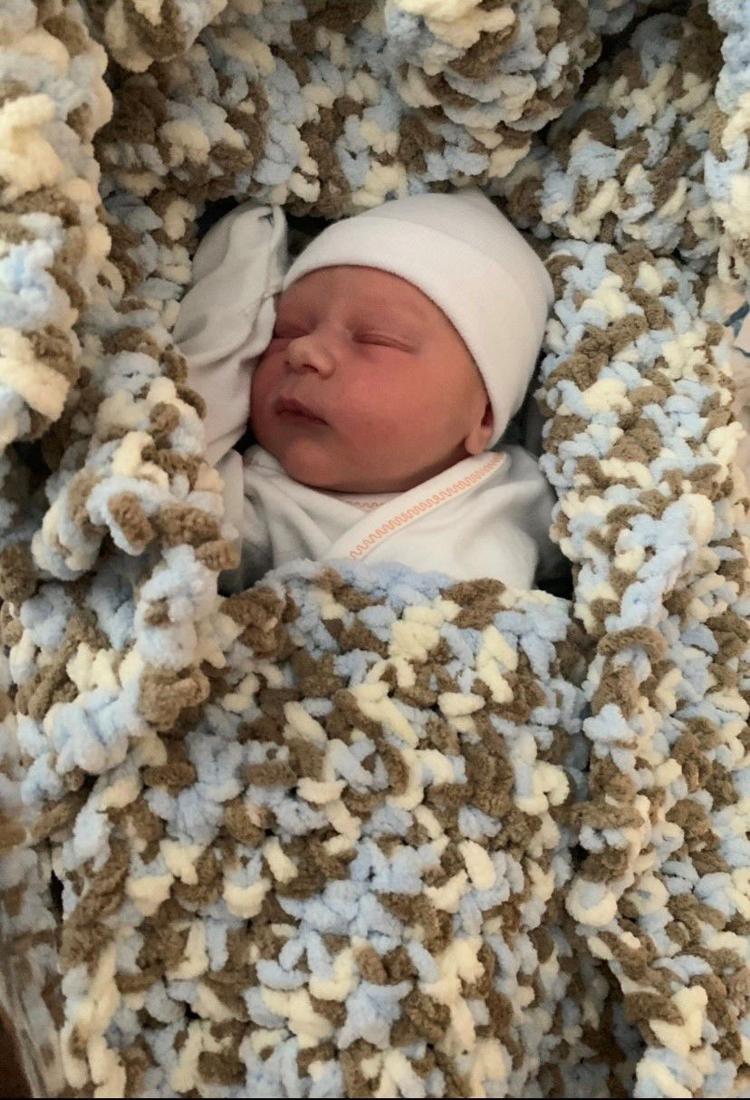 Carter, 21, planned for labor to be induced on Jan. 6, but instead, she ended up giving birth to the first Danville baby of 2021. The couple welcomed Holden Crichton Wray — weighing 7 pounds, 6 ounces and measuring 19.5 inches — at 12:20 a.m. on Jan. 1.
The year 2020 presented all sorts of challenges, none more ever-present than the COVID-19 pandemic, so Carter sees her son as a beacon of hope for the new year.
"I think it was very fitting for him to be born in 2021," she said Saturday. "I didn't care if he was the first baby born of the new year or anything like that. That didn't matter to me. But it was fitting for him to come because I feel it was like a fresh start, something new and special, to ring in the new year."
Because of COVID-19 precautions at the hospital, only Wray, 23, could accompany Carter in the delivery room. In the week since, Holden has met both sets of grandparents after they all tested negative for the virus.
"No family members could come, but that was OK. It's so overwhelming having a baby so it was kind of nice just having us two," Carter said. "It wasn't as I imagined. I always thought of my family coming in, seeing him, holding him, stuff like that, so that was different, but it was OK."
Carter was especially thankful for the help of Dr. Alice Newell throughout the delivery.
Carter said she thought of Holden as a first name while making a list one day. She suggested it to Wray, who also liked it immediately. Holden has the same middle name as his father; Crichton is Wray's mother's maiden name.
At just over a week old, Holden doesn't care much for baths, Carter said, but she is impressed with how often he sleeps through the night, or at least for four hours at a time.
And at just over a week into parenthood, Carter said she and Wray are taking to it quite well.
"I just love it," she said. "It's a feeling that I can't even describe. I'm just so in love with him, and I've never loved anything as much."