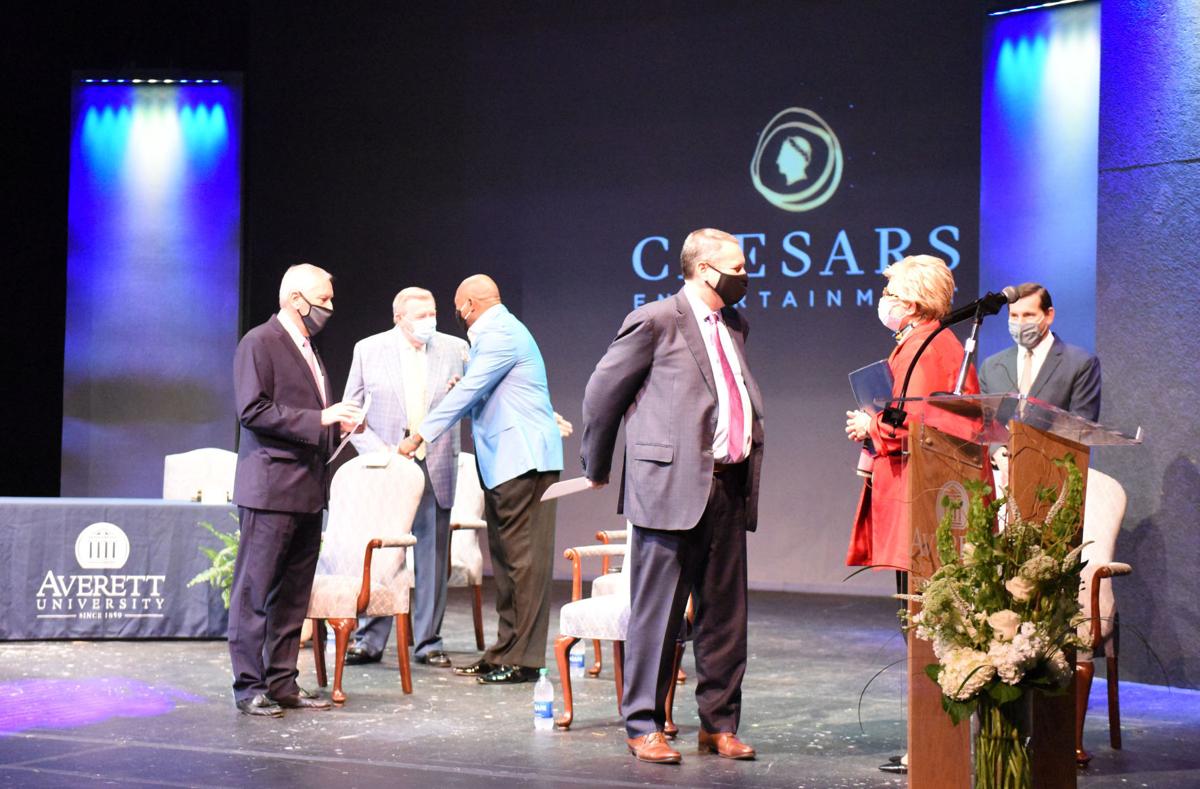 It's just a matter of a couple of weeks or so before the city can expect to have $15 million from Caesars Entertainment following voters' approval of a casino in Danville.
As part of the company's agreement with the city, Caesars must pay $15 million to Danville within 30 days of the vote in favor of the casino planned for the former Dan River Inc. Schoolfield site, which was certified Nov. 9.
Caesars Entertainment Spokesperson Robert Jarrett would not specify when or how the company would provide the $15 million to the city.
"Per the development agreement, the payment is to be made within 30 days of the passing [Dec. 10]," Jarrett said via email. "We will have more to share soon on payment details."
Although the votes were certified, Virginia's legislation that allowed a local-option vote on casino gambling requires an extra step that requires the local Circuit Court to proclaim the results of the election and to transmit a certified copy of that order to the state Lottery Department and to the City Council.
"I don't believe this happened until Tuesday, 11/10," Jarrett said.
City Council has decided that about $5.9 million of that money will go toward a new police station off Memorial Drive, but officials must decide what to do with the rest.
Ann Vandervliet Stratton, who serves on the Investing in Danville Committee to help determine how revenues from a casino would be spent, said public schools need capital improvements.
"I just hope that they [city officials] find a balance between supporting infrastructure needs to prepare for the casino with prior needs that haven't historically been addressed," Stratton said.
The Investing in Danville Committee will meet virtually Thursday to discuss possible ways of using that revenue, including both the original $15 million and the $38 million expected annually after the casino opens.
City Manager Ken Larking said it would be best to spend the remaining $9.1 million of the $15 million on one-time items, such as infrastructure improvements, projects related to economic development or quality-of-life projects.
"It would be better to use it for one-time expenditures since it's one-time revenue," he said.
Whether the estimated $17.7 million police station project would be built largely was contingent on the casino being approved.
In a letter to Danville City Council, Police Chief Scott Booth said the city would use about $5.9 million to pay toward "up-fits" — improvements to accommodate the future use — for new construction and set aside two years of lease payments the city would owe for one of the buildings for the new station.