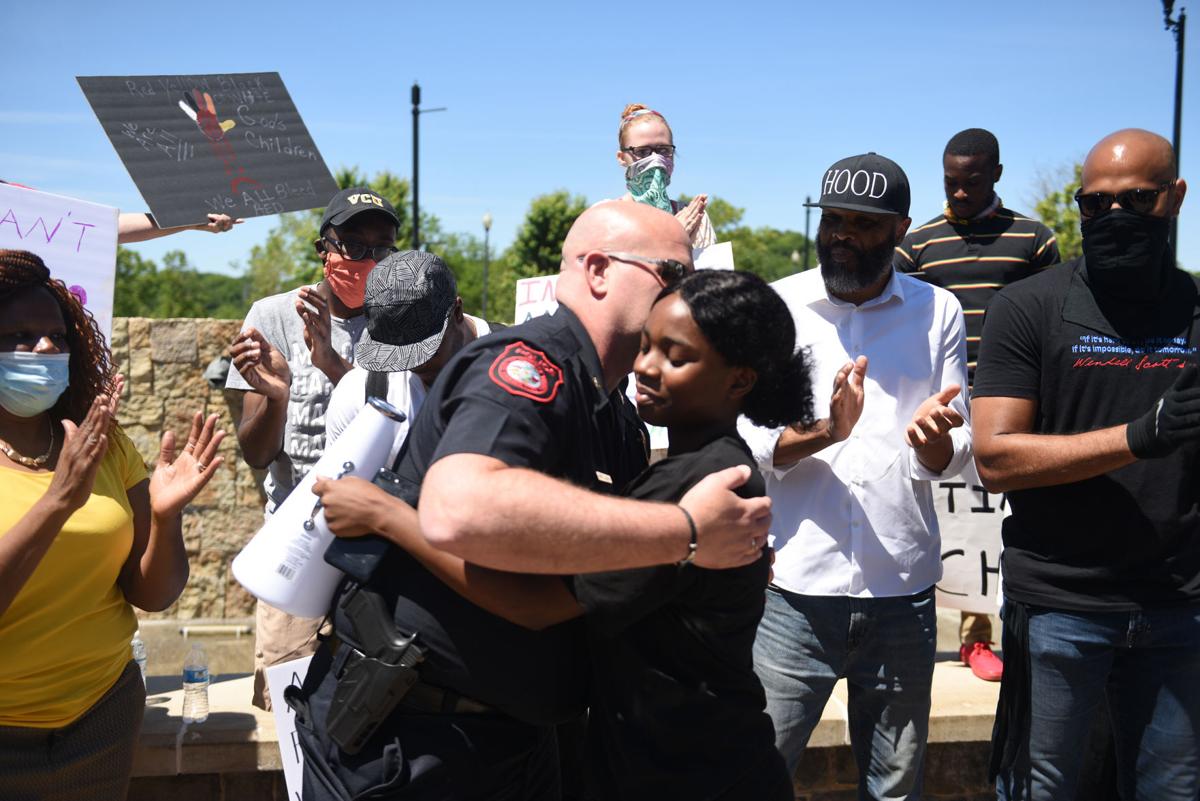 Danville's crime rate is on the decline, with homicides decreasing by 50% from 2016 to 2019 and appearing to be on the way to a further drop for 2020, according to statistics from the city's police department. 
There were 16 homicides in Danville in 2016, but by 2019 that number dropped by half to eight. Through July 1, there have been just two this year. 
"The greatest explanation for Danville seeking this dramatic reduction in crime is the community working together with a common goal, making Danville a safer city," Danville Police Department Lt. Richard Chivvis said. 
Other crimes including assaults, robberies, burglaries are also on the way down.
Aggravated assaults — those involving use of a deadly weapon — and robberies fell by about two-thirds from 2016 to 2019, while burglaries decreased by 36% — slightly more than a third — since 2017. 
Simple assaults involving a person trying to commit battery or place someone in fear of bodily injury fell by 25% from 2016 to 2019, from 1,187 to 895. There were 407 so far this year through July 1. 
There were 213 aggravated assaults in 2018, but that number fell to 68 by last year. There were 35 this year through July 1. 
Robberies went down from 76 four years ago to just 25 in 2019, before plummeting to four for the first half of this year. 
Burglaries increased from 2016 to 2017 from 260 to 290 before dropping to 186 in 2019. There have been 57 burglaries so far this year through July 1. 
Danville Mayor Alonzo Jones credited the drop in crime to a number of factors, including the hiring of Scott Booth as police chief in early 2018 and an emphasis on community policing and engaging citizens with the department.
"Scott came in and had the same vision for this city," Jones said. 
"The police department is doing a fantastic job with community engagement and they have really taken the time to build trust in the communities," said Danville City Manager Ken Larking. "This has had an impact on our crime rates."
Also, indictments and convictions for gang-related activity have played a role, Jones added. 
About three years ago, Danville City Council decided to make tackling violent crime one of its three top priorities following a retreat among council members. The other two were improving education and growing Danville. 
The city hired Robert David as its gang prevention coordinator about three years ago, Larking pointed out. He has implemented programs to help out the city's youth. 
"It's been a very comprehensive approach to reducing crime," Larking said. 
The police department adopted stratified policing as its model for crime reduction in 2019, Chivvis said. That includes community problem-solving and engagement using an evidence-based approach, he said. 
Focused deterrence has been another strategy, Chivvis said. 
"Rather than blanket an area with a heavy police presence, we use an evidence-based approach [incidents reports and intelligence] to specifically address repeat and violent offenders," Chivvis said. 
Jones and Chivvis also pointed to Booth's restructuring of the police department, which reduced the number of senior managers and put more leadership in neighborhoods. 
"We redefined the roles of our captains, creation the position of area commanders — we now have senior-level decision-makers with responsibility for the north and south areas of the city," Chivvis said. "This allows us to increase our level of accountability and responsiveness with the community."
Danville's drop in crime contrasts with an increase in violent crime statewide from 2018 to 2019. 
According to figures from the Virginia State Police, the commonwealth saw a 9.5% increase in homicides — from 391 in 2018 to 428 last last year. 
Danville's police department has also solved crimes at a higher rate than that for the FBI, Chivvis pointed out. 
According to figures from the department, it had solved 75% of its murder cases, 60% of its rape cases, 69.6% of its robbery cases, 64.7% of its aggravated assault cases and 29.7% of its burglary cases in 2019.  
"We are solving major crime such as homicides and burglaries at a higher rate than the national average thanks to a more focused and robust response from patrol, detectives and crime scene when a violent crime does happen," Chivvis said. 
In 2018, the FBI had solved 62.3% of its murder cases, 33.4% of its rape cases, 30.4% of its robbery cases, 52.5% of its aggravated assault cases and 13.9% of its burglary cases. 
Crane reports for the Register & Bee. He can be reached at (434) 791-7987.
Get local news delivered to your inbox!
Subscribe to our Daily Headlines newsletter.