Danville Community College dedicated its new welding facility Monday — a project 10 years in the making — and officially named it in honor of a half-a-million-dollar gift on behalf of two civic groups.
The building that'll train future welders and more will be known as the Kiwanis Club of Danville Foundation – Danville Lions Foundation, Inc., Welding Center of Excellence.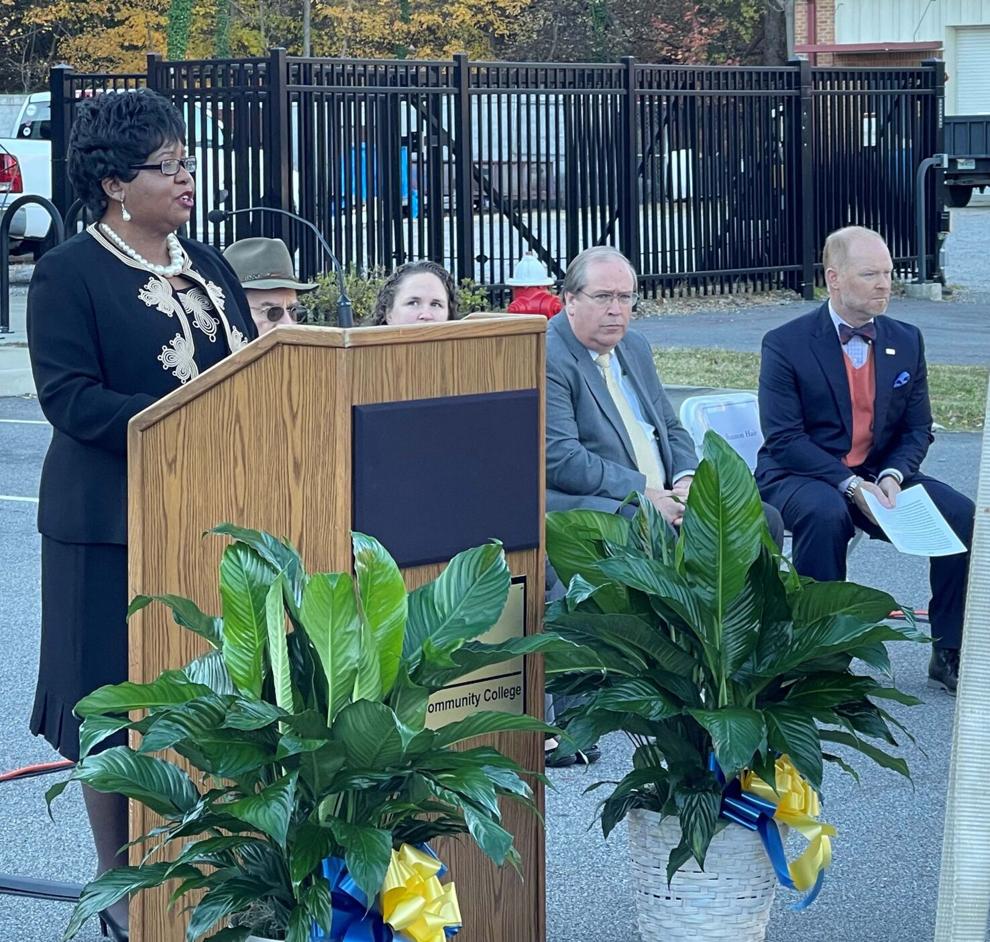 "We want to graciously thank the partners and supporters in our community who have made this incredible facility possible for our students and our community," Muriel Mickles, interim president at DCC, said in a statement. "We are so proud to be able to offer this state-of-the-art learning environment to our future welders."
More than $18 million — in both public and private funding — flowed to create what DCC calls a state-of-the-art hub. The center will train machinists, metrologists, automotive technicians and welders for local industries like Lincoln Electric, Morgan Olson, Jarrett Welding and Amthor that heavily depend on DCC graduates.
Financial support came from a variety of groups and agencies including the Virginia General Assembly, Danville Regional Foundation, Go Virginia-Region 3, Kiwanis Club of Danville Foundation, Danville Lions Foundation, J.T.-Minnie Maude Charitable Trust, the Webb Family and the Pruitt Trust, the college listed in a news release.
The Virginia Region Revitalization Commission also played a crucial role for providing workforce funding and financial aid for the programs.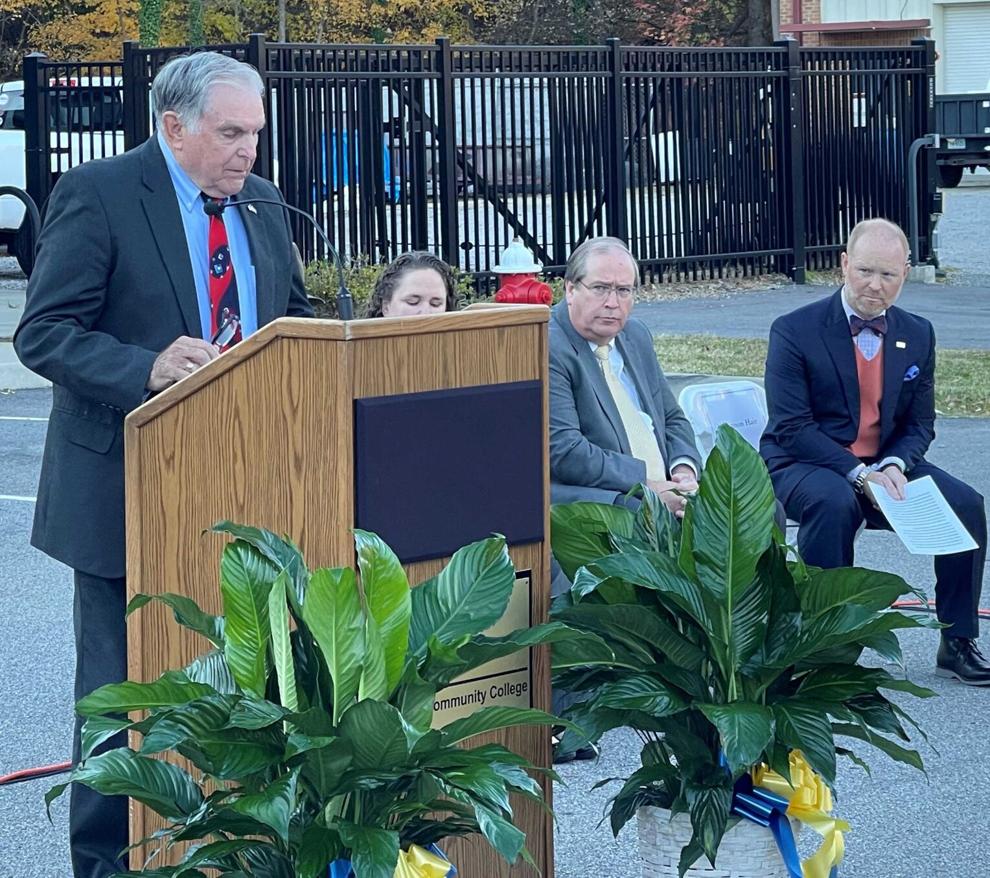 "This dedication has been a long-time coming thanks to the delays associated with COVID-19 but finally, today, we are able recognize and thank the many investors who believed in this project and DCC," said Shannon Hair, vice president of institutional advancement and development and executive director of the DCC Educational Foundation. "While the construction of the new Welding Center of Excellence is tangible, the partnerships created prior to construction are why we are here today."
"The DCC welding program is the premier welding program in the region and one of the best in the state," said Greg McQuaid, technical sales representative for Lincoln Electric Company.
The official name was bestowed in honor of the $500,000 gift made by the E. Stuart James Grant Charitable Trust on behalf of the two civic organizations, DCC's news release stated.
"We want to extend a special thank you to American National Bank & Trust, the entity that administers the Grant Trust, for their support of the DCC welding program," said Hair.