Citing soaring infection rates around the Dan River Region and low vaccine numbers on campus, Averett University will mandate COVID-19 shots for students and employees.
Anyone without an approved medical or religious exemption will be required to get a first vaccine dose by Sept. 30.
About half of current students are vaccinated, Averett spokesperson Cassie Jones said. Among faculty, 4-in-5 have received their shots and 2 out of 3 staff members are vaccinated, Jones told the Register & Bee on Friday.
"We still have considerable progress to make, and we urge our campus to get vaccinated as soon as possible."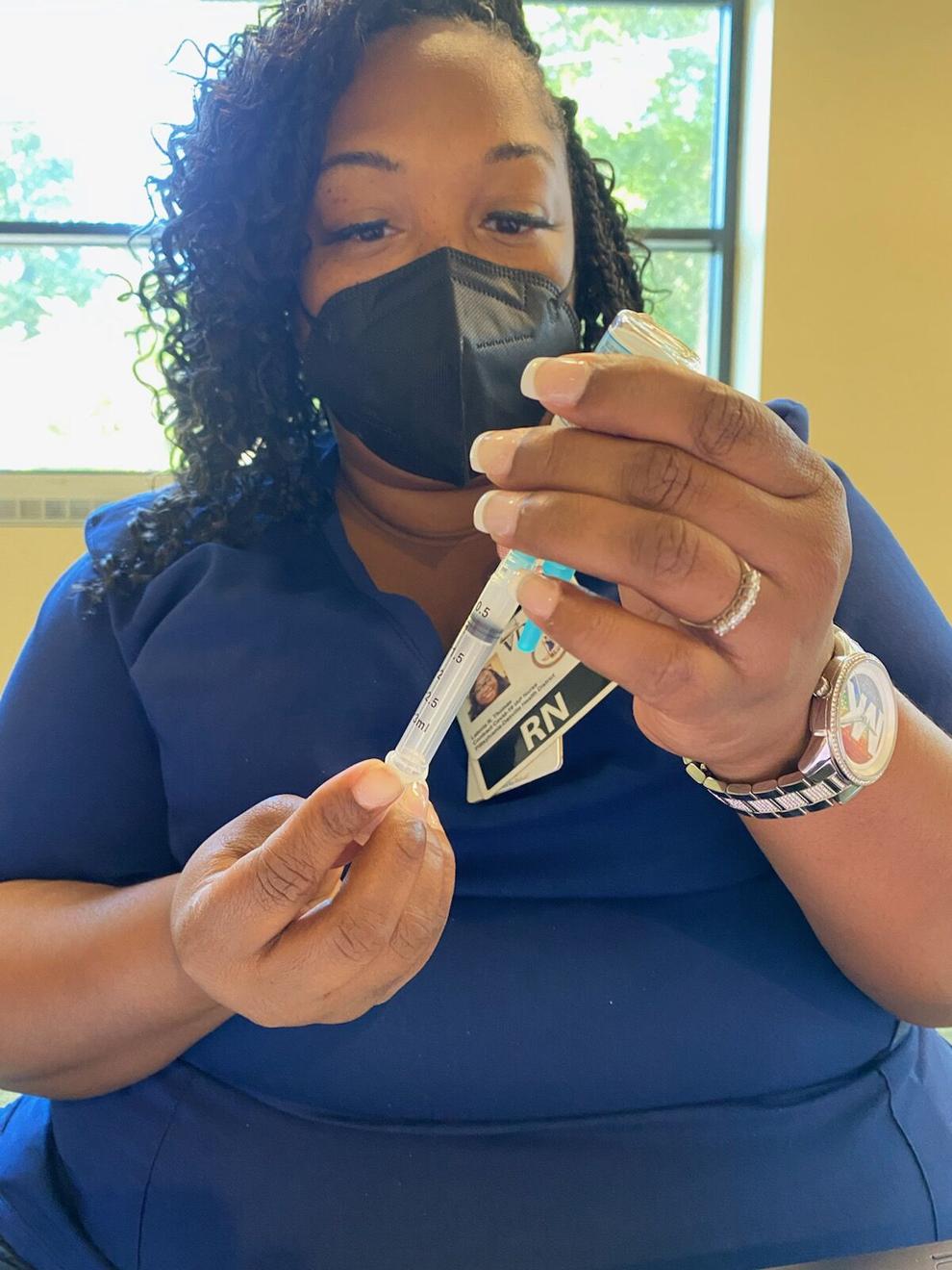 To encourage the shots of protection, the university will host a COVID-19 vaccination event from 9 a.m. to 1 p.m. Sept. 18 at the Averett student center.
"Averett values its students and employees, thus the vaccine requirement is designed to provide a safe learning and working environment for our community," Jones said when asked what spurred the new mandate.
There have been 13 positive COVID-19 cases on campus reported since Aug. 23. As of Friday, there were three individuals in isolation and five quarantined at Averett, the university's dashboard reported. In general, people who are infected with COVID-19 are told to isolate, and those who've had close contact with a positive case are asked to quarantine.
To verify compliance with the mandate, employees and students must turn in their vaccination cards via an app or email to the office of health services.
For those without a vaccination — and who aren't granted a medical or religious exemption — Averett plans to take what Jones calls a "phased approach."
That will start with weekly COVID-19 testing "followed by progressive accountability for noncompliance up to and including separation from the university," she said.
"We sincerely hope this can be kept to a minimum."
The mandate also includes third-party vendors on campus, such as the bookstore, security and dining service workers.
Masks
Averett will extend its mask mandate for the foreseeable future, citing the increase in COVID-19 cases in the region. That means anyone on campus — employees, students and visitors — must don face coverings indoors and outside whenever social distancing isn't "feasible."
"We also encourage our Averett Family to wear face coverings when in the larger community to help keep themselves and others safe here on campus," Jones said.
Danville and Pittsylvania County are averaging about 52 new COVID-19 cases a day, the highest since mid-February. Virginia has added more than 4,000 infections for the last two consecutive days, mirroring levels of early February for the commonwealth.
So far, students appear to have no problems with the masking rules.
"We are grateful that we've not received any real pushback on our masking protocols," Jones said. "Our campus community wants to experience a 'normal' semester as much as possible — within in reason with safety first — and we understand that we each have to do our part to fight the spread of COVID-19 in our community."
Athletics and more
With health and safety protocols enforced, the university remains open for all visitors including including prospective students and families, Jones said.
Right now, spectators are allowed for athletics events, provided visitors adhere to masking and other safety measures. Student-athletes are keeping step with regulations set forth by the NCAA and conference guidance.
"We will continue to very closely monitor campus COVID-19 incident data as well as regional COVID-19 activity and health and safety recommendations by the Centers for Disease Control and Prevention, VDH and the governor of Virginia, all of which will help inform future protocol for Averett's campuses," Jones said.