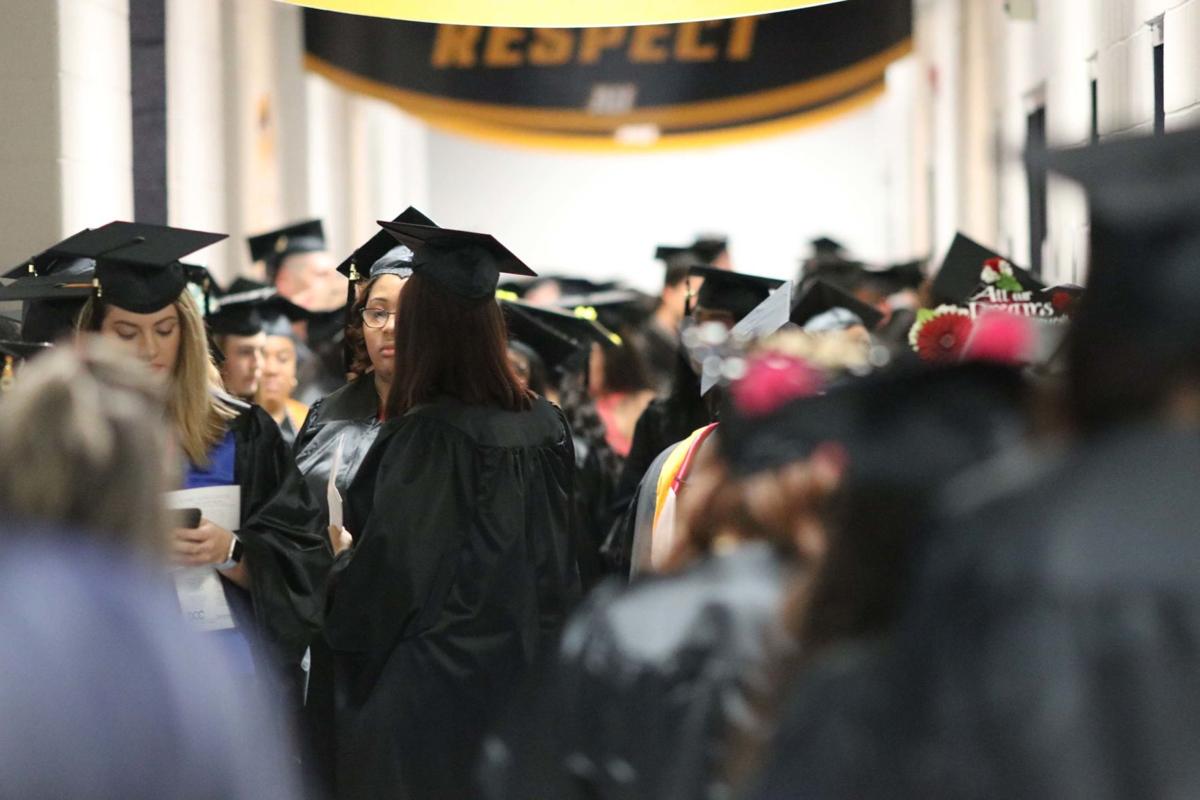 Danville Community College has seen a 15% decline in enrollment this fall compared to the same period in 2019 — the highest in the state.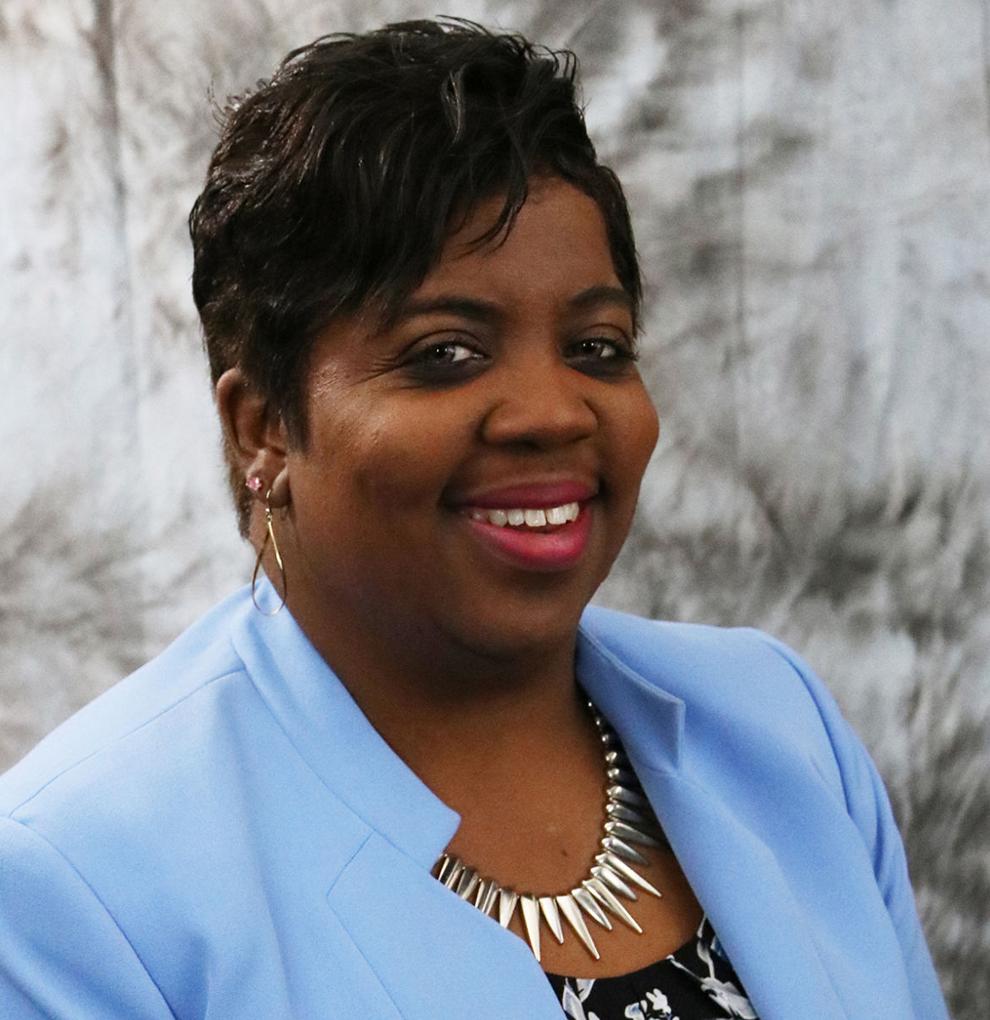 "This year has been a challenging time for all of us, and everyone across the [Virginia Community College] system is working incredibly hard to bounce back from the COVID-19 pandemic and the impact it has had on higher education," DCC spokesperson Faith O'Neil told the Danville Register & Bee via email Tuesday.
The school has 1,463 full-time students enrolled this fall, a drop from 1,713 in fall 2019.
O'Neil pointed out the school's summer decline in enrollment in 2020 — from 2019 — was 4.3%, compared to five other community colleges that had double-digit declines, with one at near 20%, she said.
"These are merely point-in-time metrics that fluctuate daily across the commonwealth," she said. "DCC is not an outlier in the VCCS system and has experienced the same hardships that higher-education institutions have experienced all over Virginia and the United States in 2020."
DCC was on an upward trend before COVID, with a 5% increase in enrollment from 2018-19, she said.
Five community colleges in the state are still in double-digit percentage decline for total head count — including full-time and part-time students — as of Monday, O'Neil said.
The double-digit percentage decrease in student numbers is not unique to Danville, said Jeffrey Kraus, spokesperson for the Virginia Community College System. Two other schools in the state, Tidewater Community College and Thomas Nelson Community College, are also in double-digit decline this fall — about 10% and 11%, respectively.
Four other schools have seen drops in enrollment of slightly above 9%, Kraus said.
"Statewide, we're down about 4%," he said, adding the state is doing much better than community college systems across the country.
Of the state's 23 community colleges, "a third of our institutions are still working to improve our enrollment numbers," Kraus said.
"It's not a rural or urban thing," he said. "It's not a big [school] thing or little thing, it's some unique local challenges in these various communities."
Years of decline
Even before the pandemic, enrollment at community colleges was falling for the last eight years, Kraus said.
Unemployment had been slowly falling during those eight years before the pandemic, leading to a decline in enrollment, he said. For every percentage-point decrease in the unemployment rate, enrollment declines by 1.5% at community colleges, Kraus said.
"With us living in historically low unemployment for such a long time, that's what puts pressure downward on our enrollment rates," he said. "We serve a lot of adult students coming to retool, retrain for a new career, but often, people don't do that if they're gainfully employed."
To attract more students and bring enrollment figures back up, DCC has been focused heavily on digital marketing, but with less emphasis on traditional media such as print, radio or direct mail.
Though the school has advertised in a variety of platforms including newspapers, magazines, flyers, phone calls and others, students DCC markets to are more tech-oriented, O'Neil said.
"We know that a solid media mix will reach our communities," she said. "However, industry research shows time and again that the students we target prefer to be interacted with digitally. As such, we believe that digital advertising is the best way to reach potential students while remaining good stewards of the taxpayer dollars that fund our school."
The school also is implementing programs to boost enrollment numbers, including its Second Chance Semester, which allowed a second wave of students to enroll at DCC mid-semester this fall, O'Neil pointed out.
"Although COVID-19 has thrown some difficult things our way, I am so excited for the new programs, new initiatives, and exciting future at DCC," President Jackie Gill Powell said.
Workforce training
Another initiative is the Re-Employing Virginians Program providing workforce training to the unemployed and underemployed at no out-of-pocket cost.
"Currently, our focus is on our community and on the ways we can help our neighbors heal and get back on their feet," Powell said. "We are dedicated to supporting our community during this time, and are proud to be able to offer this opportunity."
DCC has received more than 300 inquiries about the program in less than a week, O'Neil said.
DCC also has signed a partnership with Morgan Olson to help provide training in welding for more than 700 people who will work at the manufacturer's location in the former IKEA building in Ringgold.
Other steps the school has taken include the Shared Services Distance Learning Program allowing students from other Virginia community colleges to take classes at DCC not offered at their school of choice, O'Neil said. A new workforce services vice president, Brian Jackson, also has been hired.