Relatives of two students in Pittsylvania County Schools are outraged after the girls were punished for violating the school system's dress code.
Both relatives have said the outfits the girls were wearing fell within guidelines.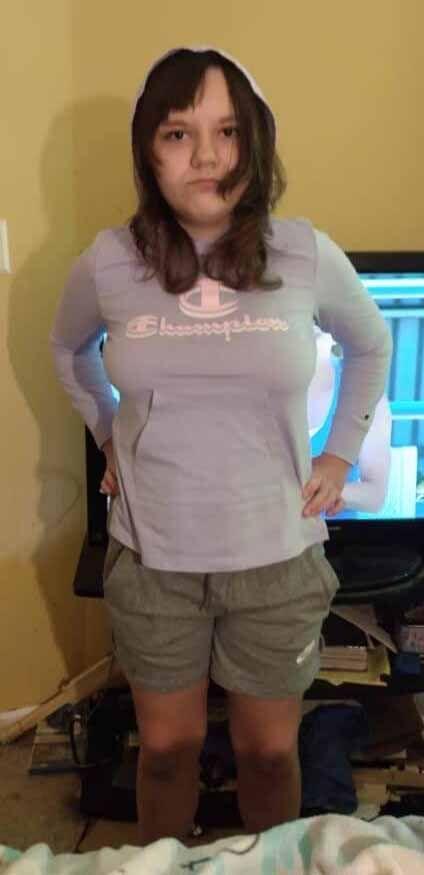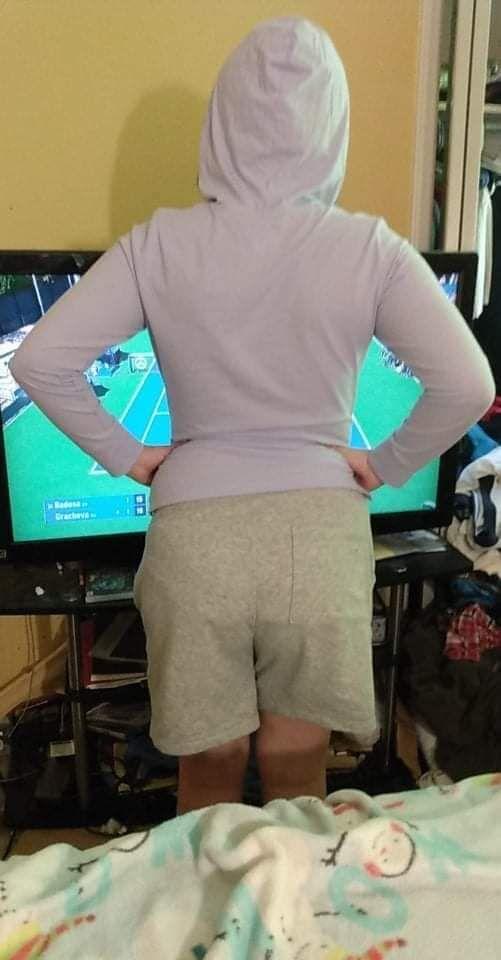 Eleven-year-old Tunstall Middle School sixth grader Aubrey Turner was sent to the school's Alternative Learning Center — or in-school suspension — twice for wearing shorts that were too short. But her father, Bryan Turner, said they were long enough to meet code.
The ordeal has exacerbated her anxiety and depression, Turner said, adding that his daughter has been insecure about how fast her body is growing. Her shorts are not revealing at all, he said.
"It's like she's being told it's wrong for how her body has developed," Turner said. "She's a good student and she's trying to learn."
A telephone message left for the vice principal at Tunstall Middle School was not returned Friday afternoon.
Pittsylvania County Schools Superintendent Mark Jones said a committee of administrators, teachers and parents meets each year — starting in February — to review the student code of conduct, which includes the student dress code.
Jones also meets with student leaders in grades nine-12 at the high schools to talk about school issues including the dress code, he said.
"These meetings permit the school division to review and revise the student dress code each year," Jones said. "The school board approves this each year."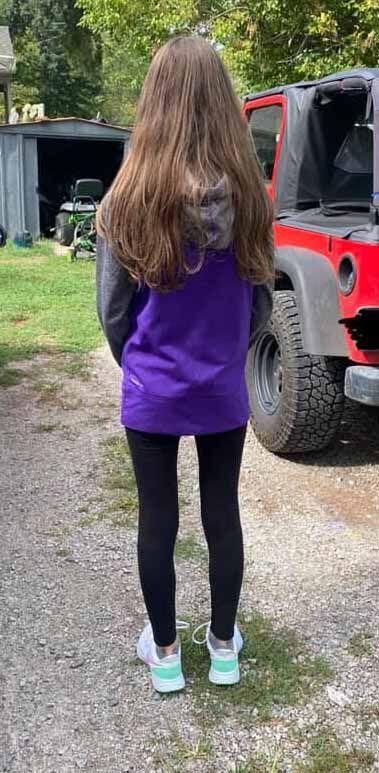 Any parent with an issue concerning the dress code should notify a principal, who can share the concern with the committee, Jones said.
Lori King, whose 13-year-old granddaughter at Chatham Middle School was written up Sept. 17 for violating the student dress code, took her complaint to the Pittsylvania County Board of Supervisors during its meeting Tuesday night in Chatham.
"She was wearing leggings and a long hoodie that covered her bottom," King told supervisors.
When the girl's mother called the school and asked about her being written up, King said the mother was told that "Makinzie [the student] was a skinny little girl, but we have little girls walking around here with little bodies resembling grown women."
"'Little boys don't deserve to look at that,'" Lori said the girl's mother was told by school officials. "Really? My first thought is, 'Is that Makinzie's fault?'"
Makinzie's mother, Kristin King, posted a statement and photos of her daughter's outfit on Facebook on Sept. 17. The post had garnered more than 22,000 shares, more than 10,000 reactions and more than 6,400 comments by Friday, with all of them from across the United States and around the world.
"We have a problem," Kristin King posted. "These beautiful, unique girls should not be taught that their bodies are too distracting or inappropriate. This is an educational institution. So they need to TEACH little boys that girls and women aren't objects."
According to the school system's middle and high school dress code that went into effect in 2019-20, students wearing tight-fitting pants, such as leggings, must also wear a dress or long shirt no shorter than 4 inches above the top of the knee — both in the front and back.
Also, shorts, skirts, skorts and dresses can be no shorter than 4 inches above the knee both in the front and back, according to the dress code.
King said the dress code unfairly targets girls.
"If you look at the dress code in Pittsylvania County, it's geared towards the girls," King told supervisors. "There's very little said about what boys can wear. Since when are we ashamed of a woman's or a girl's body?"
A voice message left for the principal at Chatham Middle School was not returned Friday.
Outdated and sexist
Bryan Turner, during an interview with the Danville Register & Bee, called the rules outdated and sexist, encouraging body-shaming.
Aubrey Turner told the Danville Register & Bee on Thursday she was told by a teacher in August that her shorts were too short and was sent to the Alternative Learning Center for a day as punishment.
She said she wore a longer pair of shorts the next day and was sent to in-school suspension a second time, again accused of violating code and trying to start trouble.
School officials were nice to her the first time, but the second time "they got meaner," she said.
"They accused me of wearing the same shorts, even though they [the second pair] were longer," Aubrey said.
About a week or two ago, her father took her to buy new clothes — including leggings — they thought would be less likely to get Aubrey in trouble. But that still didn't completely solve the problem.
"They're dark-colored and I wore a long shirt," she said. "It apparently wasn't long enough ... and they got on me for that. They just told me to wrap my jacket around my waist to cover it up."
When it comes to the dress code, "they mostly target the girls and don't pay attention to the boys," Aubrey said.
At one point, Bryan asked his daughter if she wanted to be homeschooled, but she wanted to attend school and be around other students, he said.
However, the situation has become better for Aubrey since they got her new clothes, she and her father said.
'Giving in'
"Mostly, it's because we're giving in," Bryan said.
During the board of supervisors meeting Tuesday night, King called the rules and the targeting of girls' outfits "ridiculous."
Showing pictures of her granddaughter, Makinzie King, in her leggings and long hoodie, Lori King told supervisors her granddaughter has learning disabilities as well as sensory issues that leave her unable to wear jeans.
"She likes to feel the inside of her clothes," Lori said. "She wants them to be nice and soft."
In addition, it's difficult to find clothes for her long enough to meet the dress code, Lori said. She pointed out Makinzie's small stature.
"If she had a shirt that long, it would be so big on her," Lori said. "You just can't buy them that long."
Kristin King posted on Facebook that Makinzie was sent to what she referred to as a behavior modification class, with five other girls, for wearing leggings.
"They were in the same room with kids who stole, started fights and caused problems in class," Kristin wrote. "I didn't realize that wearing leggings required a behavioral modification. I wear leggings. They are comfortable. I couldn't care less who I 'offend' or 'distract.' Stop putting your personal feelings regarding body standards on our girls."
During statements to supervisors, Lori King added that the policy also sells boys short, implying that they are too shallow and ignorant to walk the halls with girls and concentrate on their school work.
She told the Danville Register & Bee she has sent the school superintendent a model dress code she found online that is more gender-neutral.
"I think this is something that needs to be looked at," King said.