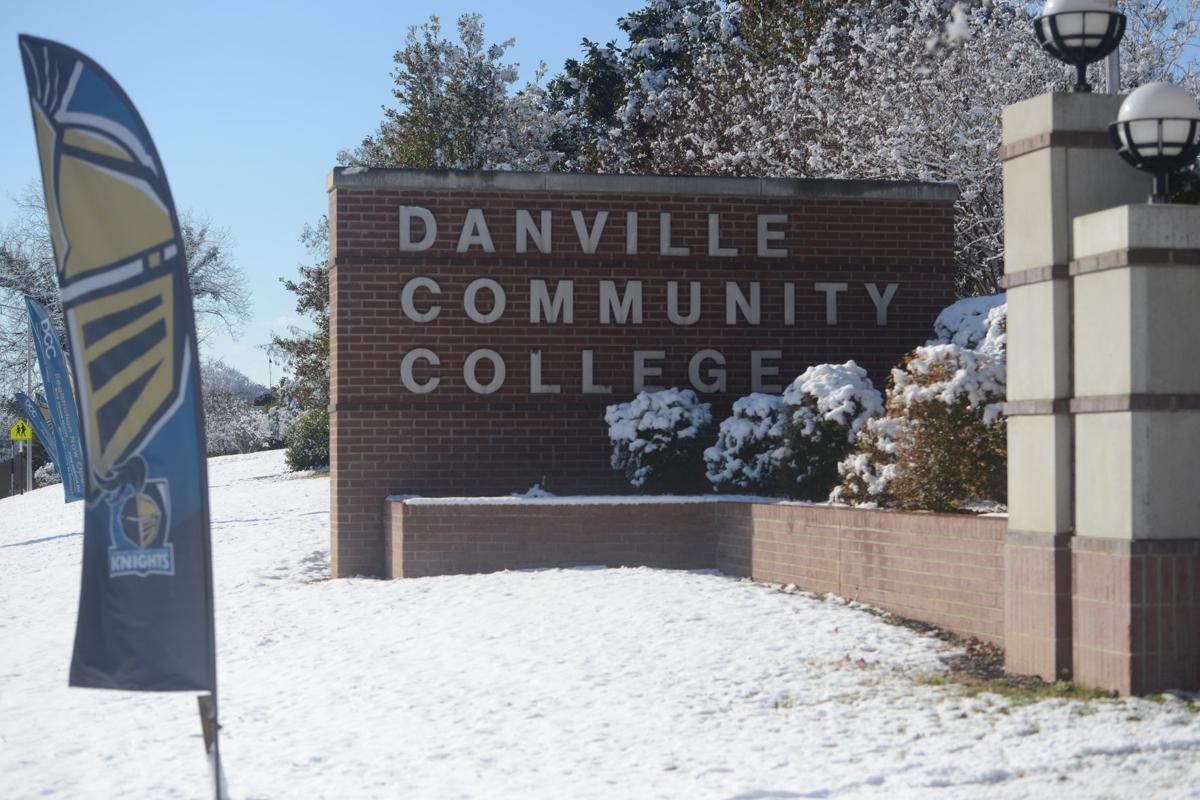 A former board member of Danville Community College is questioning the school's handling of its nursing program and has asked its board to consider investigating the matter.
Frank Grogan claims lack of support from DCC administration has led to resignations of faculty and administration from the program.
"The nursing program, which has been rated the number one program in Virginia, is expected to graduate only about 10 students this spring, which is the lowest number in years," Frank Grogan told the DCC board of directors during its meeting March 15. "I was told that recent reported resignations of administrators and nursing instructors left the nursing program without adequate staffing of instructors and administrative assistants."
He also referred to "alleged actions by the administration that may place the nursing program in noncompliance with state nursing regulations."
DCC spokesperson Faith O'Neil said the claims about the nursing program presented to the board were untrue.
"The claims were absolutely and unequivocally false," O'Neil told the Danville Register & Bee on Wednesday. "Danville Community College takes pride in our compliance with the Virginia Board of Nursing's regulations and we intend to continue our compliance, as well as our ranking as the No. 1 nursing program in the state. We were saddened to hear such claims made in a public setting before they had been brought through the appropriate channels to our administration to address."
DCC Board Vice Chair Robert David and board member Sheila Baynes would not comment for this story when contacted by the Danville Register & Bee.
Grogan said a group of DCC employees asked him to report their issues to the board hoping that members would be able to save the nursing program.
Probe sought
He asked the board if its members would investigate why there had been so many resignations from the nursing program this semester.
"Unfortunately, I was told that some of the individuals you need to speak with have resigned," Grogan told board members.
O'Neil did not specifically answer questions from the Danville Register & Bee about whether — and, if so, why — there have been resignations among faculty members and nursing administrators that have left the program understaffed.
Grogan questioned whether DCC allows the nursing program director, as required by the nursing board, to hire and evaluate faculty, recommend and administer the budget, and ensure that faculty are qualified by education and experience to teach or supervise students' clinical experience in the nursing program.
"DCC's nursing director ensures that all clinical experience sites are in good standing with their licensing bodies," O'Neil said.
Cathy Barrett, DCC's nursing director, is a qualified and licensed registered nurse and has increased graduation rates, added to the nursing program and "has played a vital role in the ranking of the program as No. 1 in the state," O'Neil added.
"DCC depends on Nursing Director Cathy Barrett to hire qualified, well-educated faculty members," O'Neil said, naming six faculty members who are licensed as registered nurses and have master's degrees in nursing.
The jobs
However, there were job postings for three DCC nursing program positions on the Virginia Community Colleges website Friday, including those for nursing program director, nursing lab and clinical coordinator, and a nursing instructor.
The school's nursing program and director of nursing are in compliance with nursing board regulations, O'Neil said.
DCC gives Barrett the authority and support to implement programs and curriculum, oversee admission, academic progression and graduation of students, to hire and evaluate faculty, and recommend the budget, O'Neil added.
"The nursing program receives the second-highest budget allocation for any program at DCC," O'Neil said.
In his questions at the board meeting, Grogan asked if DCC ignored and delated the hiring of a part-time nursing administrator that is required by nursing board regulations.
O'Neil pointed out there was a state-mandated hiring freeze from April to November 2020 because of uncertainty surrounding COVID-19 and state budgets.
"During that time, DCC was unable to hire classified staff or part-time employees," she said. "The request for the part-time [administrator] for nursing was placed during this time and DCC creatively bridged this gap by moving an existing employee from another department to support nursing in an administrative capacity."
The only formal request DCC administration has received from nursing to hire a full-time administrative assistant was March 15, she said.