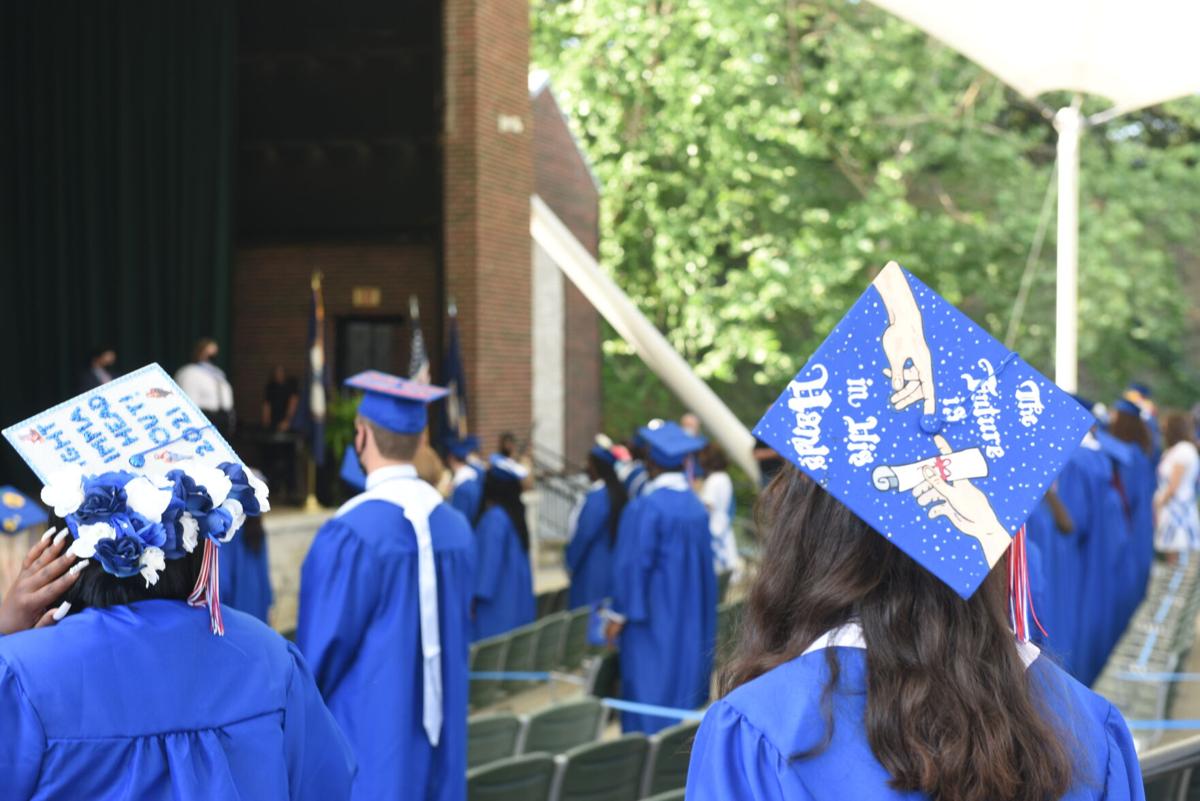 A dramatic drop in Standards of Learning test scores among some schools in the Dan River Region may signal what educational leaders feared was a fallout from the pandemic: a significant learning loss among students during a school year when many learned in a remote fashion.
SOL testing for the 2019-20 school year was waived, but educational facilities began the exams again last school year to identify where the greatest amount of learning loss had occurred.
However, not all students were tested. Due to the pandemic, some opted out of being tested without penalty and were designated as a "COVID refusal."
While pass rates in federally required SOLs are 69% for reading, 54% for mathematics and 59% for science, accreditation status has been waived for all Virginia public schools due to the continuing impact of the COVID-19 pandemic.
Simply put, dismal scores won't have an impact for now.
The results of Virginia's 2020-21 tests released by the Virginia Department of Education on Thursday show statewide reading test scores declined from 78% to 69%, math scores dropped from 82% to 54% and science scores were down from 81% to 59%.
Pittsylvania County Schools fared better than Danville Public Schools scoring a 78% passing rate in reading, down from 82%. In math, that number fell from 86% to 65% and in science the passing rate dropped from 83% to 66%.
"Our Standards of Learning test scores for last year are not where they normally are, and to a large degree can be attributed to the loss of teacher-led instructional time experienced last year," said Pittsylvania County Superintendent Mark Jones. "We will use these results to develop instructional plans for students for this year."
Danville Public Schools fell in reading from 52% to 43%, from 51% to 30% in math and 49% to 33% in science.
"We know that students learn best while in the classroom face-to-face, but a majority of our students did not have that opportunity for a year and a half," Danville Superintendent Angela Hairston said in a release. "This data gives us the insight we need to address learning loss."
Hairston said a recently approved 5-year plan should put the school district back on course.
"Our work for the next five years is guided by the Strategic Plan," said Hairston. "We are working hard to ensure that achievement gaps close and create an environment that leads all students to success."
Despite possible learning loss in core subject manner, adjusting and adapting during a pandemic has been an education unto its own.
"The pandemic has shown us what we can do," said executive director of accountability and assessment Melissa Newton. "We can pivot from face to face to virtual instruction as needed, we can utilize any tool at our disposal to reach our students and families and we can and will use the data we have on how our students are progressing to meet them where they are and move them forward."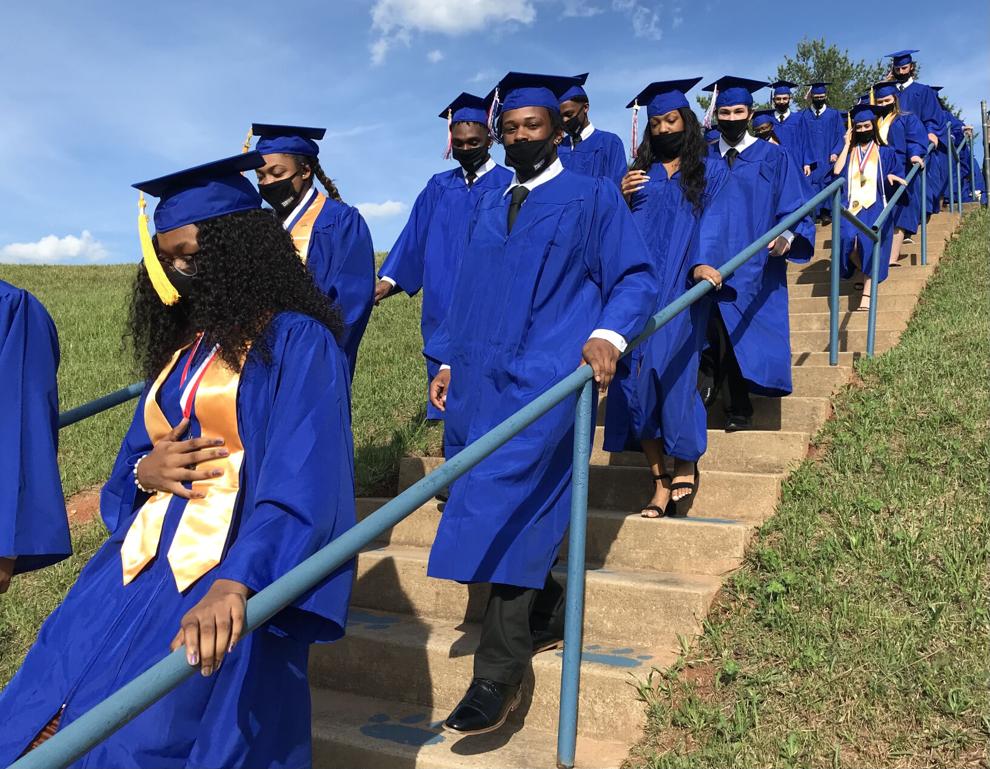 The numbers
Out of the six high schools in the Dan River Region, Galileo Magnet High School in Danville scored a majority of the highest passing rates.
In reading, Galileo outdid its previous passing rate of 90% increasing it to 95%. Tunstall in Pittsylvania County came close to maintaining its rate of 89% falling to 87%. Chatham also fell slightly from 87% to 85% and Dan River dropped from 89% to 83%. Gretna declined from 77% to 66% and in Danville, George Washington High School fell from 68% to 54%.
Galileo led all high schools in math passing rates while dropping from 95% to 86% followed by Tunstall with 79%, down from 92%, Chatham with 79%, down from 80%, Dan River dropping from 92% to 66%, Gretna declining from 76% to 59%, and George Washington at 44%, down from 56%.
Tunstall achieved the highest science scores among the city and county high schools with an 81% passing rate, down from 89%, followed by Galileo at 76%, down from 88%, then Chatham down from 81% to 71%, Dan River down from 87% to 65%, Gretna at 60% declining from 75%, and George Washington dropping from 57% to 31%.
There are four middle schools in Pittsylvania County and two in Danville. Of those, Tunstall outscored all in reading with an 82% passing rate, down from 85%. The other county schools were right behind with Dan River holding on to its previous rate of 81%, followed by Chatham at 77%, down from 82%, Gretna with 72%, down from 75%. In the city, O.T. Bonner earned a rate of 53%, down form 46%, and Westwood Middle declined from 55% to 40%.
Dan River led all middle schools with a math score of 68%, down from 87%, followed by Tunstall at 62%, down from 88%, Chatham down from 86% to 52%, Gretna down from 78% to 47%, O.T. Bonner slightly dropping from 34% to 33% and Westwood at 22%, down from 51%.
Dan River also led middle schools in science scores with a decline from 80% to 72%, followed by Tunstall at 69%, down from 87%, Chatham at 61%, down from 90%, Gretna down from 77% to 55%, O.T. Bonner improving from 33% to 47%, and Westwood at 34%, down from 41%.
There are 16 elementary schools across both localities; 10 in Pittsylvania County and six in Danville.
Twin Springs led all 16 schools in reading scores improving on its own previous score of 82% to 84%. Stony Mill was next almost matching its previous score of 83% with 82%. Gretna followed improving from 78% to 80%, and then John L. Hurt with 78% down from 91%. Southside Elementary dropped from 84% to 77%, Kentuck 84% to 73%, Chatham 79% to 73%, Union Hall 89% to 71%, Mount Airy 78% to 67% and Brosville 74% to 67%.
Danville elementary schools came in behind those in Pittsylvania in reading scores with Forest Hills falling from 71% to 61%, Schoolfied 56% to 40%, Woodberry 51% to 47%, E. A. Gibson 50% to 35%, Park Avenue 45% to 30%, and G.L.H. Johnson 39% to 28%.
Stony Mill led all elementary schools in math scores while still falling from 88% to 77%, followed by Gretna at 72% from 88%. Kentuck was down from 94% to 70%, Twin Springs from 87% to 70%, Union Hall 95% to 69%, Chatham 91% to 68%, John L. Hurt 96% to 67%, Southside 94% to 67%, Mount Airy 71% to 60%, and Brosville 84% to 57%.
As in reading scores, Danville elementary schools also came in behind those in Pittsylvania in math scoring highest at Forests Hills with 48%, down from 82%, then G.L.H. Johnson down from 54% to 34%, followed by Schoolfield having dropped from 74% to 22%, E.A. Gibson 49% to 18%, Park Avenue 55% to 12%, and Woodberry 50% to 12%.
Woodberry and G.L.H. Johnson didn't have any students who took the science assessment. Of those who did, Kentuck led the way with 72%, down from 85%, followed by Gretna down from 77% to 67%, Stony Mill 83% to 63%, Mount Airy improving from 48% to 60%, Union Hall 59% down from 96%, Chatham 74% to 50%, John L. Hurt 83% to 46%, Southside 89% to 41%, Brosville 89% to 40%, and Twin Springs 80% to 38%.
As in reading and math, Danville elementary schools also were considerably behind in science scores compared to their counterparts in the county, but led by Forest Hills with 35%, down from 82%, followed by Schoolfield at 26%, down from 51%, the Park Avenue at 14%, down from 39% and lastly E.A. Gibson at 12%, a decline from 35%.
Next steps
"What matters now is where we go from here, and we will use the data from the SOL's to identify the unique needs of every learner as our schools resume in-person instruction for all students," State Superintendent of Public Instruction James Lane said in a statement. "Virginia's 2020-2021 SOL test scores tell us what we already knew — students need to be in the classroom without disruption to learn effectively.
"The connections, structures, and supports our school communities provide are irreplaceable, and many students did not have access to in-person instruction for the full academic year."
In a typical year, 99% of students throughout Virginia participated in the federally required tests, but because of the pandemic 80% took the science assessment, 79% took the math and 76% took the reading test.
An infusion of money to all school districts is anticipated to speed recovery efforts. In May, Gov. Ralph Northam announced $62.7 million in Virginia LEARNS Education Recovery grants to help school divisions expand and implement targeted initiatives to address the impact of the coronavirus pandemic on student learning.
The money may be used to implement strategies including increased in-person instruction, small-group learning, targeted remediation, extended instruction, strategic virtual learning and planning and implementing year-round or extended-year calendars.
"While the impact of the pandemic is clear, the SOL data from last year also highlights inequities between student groups," Lane said. "VDOE remains resolute in its commitment to supporting educators to close these achievement gaps and help all students succeed in the classroom."
Another $147 million from the federal American Rescue Plan's Elementary and Secondary School Emergency Relief Fund are required to be used by the commonwealth to support instructional recovery efforts. The funding includes $105 million to address unfinished learning, $21 million for after-school programs and $21 million for summer learning programs.