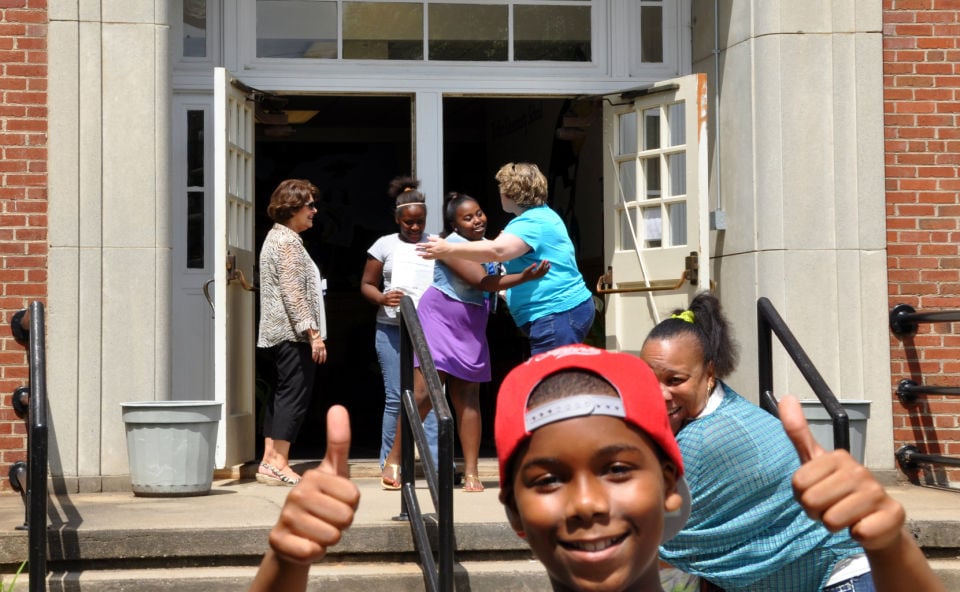 Closed in 2013 because of dwindling student population and a budget deficit, the former Taylor Elementary School in Danville will hum back to life in the fall with modernized sounds of learning.
There will just be one thing missing from this school comeback: the students.
The facility will morph into a first-of-its-kind Virtual Academy in Danville, catering to all grade levels. Money for the $1.05 million makeover comes courtesy of federal coronavirus funding.
The advantage, Danville school leaders said, will be a common space for teachers to collaborate with other instructors who are navigating the still-new, and sometimes turbulent, waters of remote education. Also, technical support will be available on-site for any glitches that are sure to arise with new technology.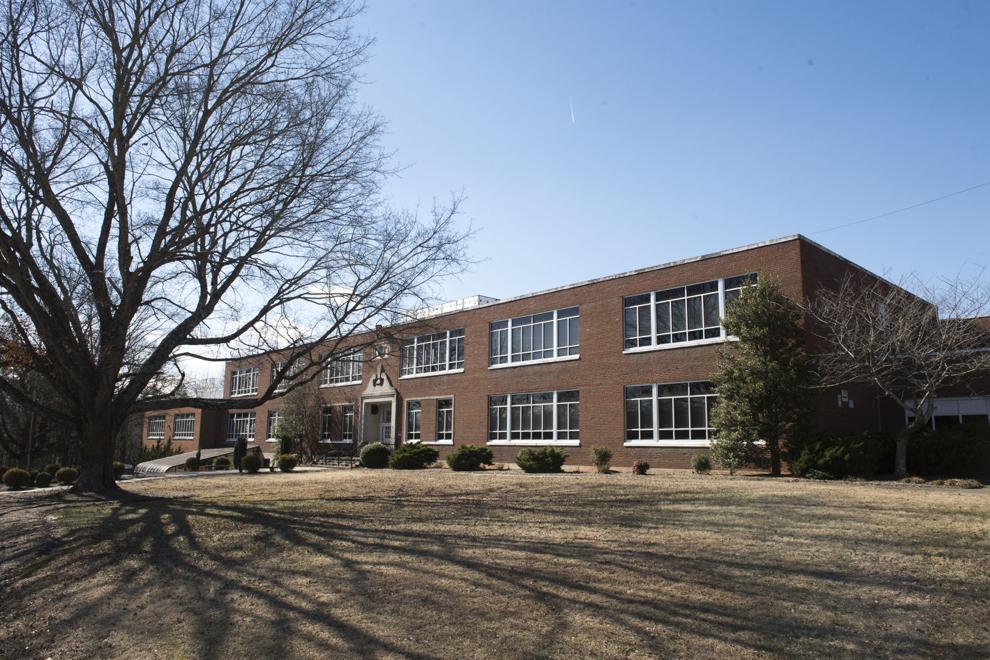 The coronavirus pandemic precipitated a new style of learning from home, and some students — along with their parents — want that to continue, even as both Danville and Pittsylvania County schools plan to return to a traditional, face-to-face schedule five days a week in the fall.
Virginia requires all school districts to offer the option of virtual learning, even with a push to get students back in the classroom following the March 2020 shutdown because of COVID-19.
As of Wednesday, there were 1,325 children — about 24% of all students in Danville Public Schools — registered for the new academy next school year. Alicia Hightower, who has worked for the school system for 11 years, will be the school's principal.
"Each staff member will have a dedicated work space to provide students with virtual experiences that are personalized, rigorous, and engaging in nature," Hightower — along with Danville Public Schools Chief Operations Officer Wayne Lyle — said in a written statement responding to a series of questions from the Register & Bee. "Some students are more successful in the world of online learning."
This type of approach isn't uncommon and is popping up across the commonwealth.
"A number of school divisions have established virtual schools in the wake of the pandemic," Charles Pyle, a spokesperson for the Virginia Department of Education, told the Register & Bee by email.
As an example, some school divisions in Southwest Virginia appeared before the state board to present plans for a regional virtual academy, he said.
"Many parents have expressed their support of a virtual academy because they feel that their students have thrived in a virtual environment due to limited distractions and easy access to assignments," Hightower and Lyle said in their statement.
In Pittsylvania County, Superintendent Mark Jones said his district will use Virtual Virginia to offer remote education to those who opt for it. That program — available to all school districts via the Virginia Department of Education — means they won't have to take away local resources to juggle in-person and virtual learning.
When school systems started allowing children back in the buildings last year, it often meant teachers had to plan assignments across different platforms: students coming to class, online learners and those who received material via a packet because high-speed internet wasn't available.
"We've had a good number of students who've come back from remote learning," Jones said in a phone interview. They are currently surveying to see how many wish to continue that next year.
The I.W. Taylor Virtual Academy — as it's officially dubbed — will operate in real-time, meaning student's will have to show up for lessons just like they would in a classroom setting.
"Virtual students will have assignments to complete asynchronously, but they will be required to participate in live lessons every day with their teachers," Hightower and Lyle said in the joint statement.
Virtual Virginia operates in a similar fashion, Jones explained.
Both Danville and Pittsylvania County schools will step in if a virtual learner is falling behind in grades.
Although they didn't providing specifics, Hightower and Lyle said there are different interventions in place if that situation arises. Ultimately, if improvements aren't made, a student may be moved back to in-person instruction at the end of a semester.
"We do our best to ensure our kids are learning," Jones said of Pittsylvania County Schools. "If that means they should be in-person, then that's where they should be."
This year, Pittsylvania County required virtual students who were considered "at-risk" academically to return to classrooms four days a week.
"It takes support at home," Jones said about making remote learning a success. "Support is very important."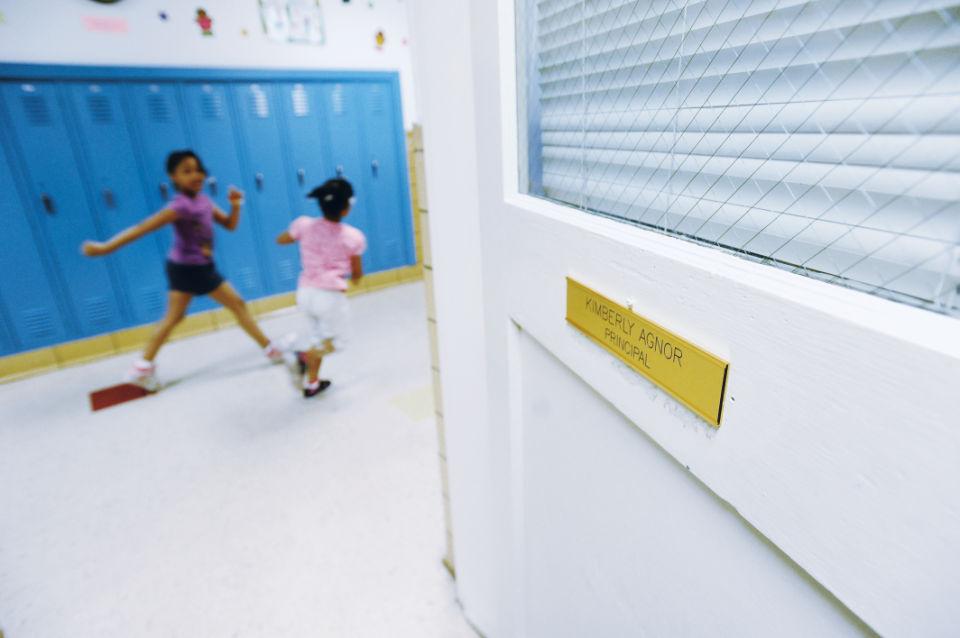 The former Taylor Elementary School hasn't been used by Danville Public Schools since 2013, but the facility didn't sit vacant. Carlisle School, a private academy, leased the building from late 2013 until 2018 when financial issues pulled the plug on its Danville campus. Carlisle now only has a facility in Henry County.
To get ready for a virtual atmosphere, the building is in need of new flooring, painting and a new roof. The school system has sent out requests for proposals — a government bid procedure — for firms wanting to do the repairs. A $97,000 security system also will be put in place, paid for from federal virus funds.
Beyond the bones of the building, the network infrastructure needs to be upgraded, Hightower and Lyle said. Teachers will receive laptops, interactive panels and an assortment of cameras to communicate with pupils.
Virtual Academy students will be equipped with Chromebooks, the technology of choice for remote education, and Danville Public Schools will provide internet access for students who need it.
School leaders are still finalizing the staffing situation at the new Virtual Academy. Teachers already with the system will be considered first.