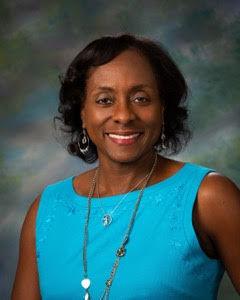 The Danville School Board needs to fill an open seat after a longtime board member resigned.
The board accepted the resignation of Renee Hughes at Thursday evening's meeting. Hughes first started on the board in January 2003, according to the school system.
The resignation is effective Nov. 30.
"It is with great sadness that I must tender my resignation from the school board," Hughes said in a statement. "Due to increased responsibilities in other areas of my life, I am no longer able to devote the time and energy that is required to be a good board member."
Danville Public Schools is accepting applications for an interim member who will fill the spot until an election is held for the seat. Since the General Assembly no longer allows municipal elections in May, the next election will be in November 2022.
The group of seven school board members are elected to four-year terms. Hughes started her latest term in July 2020.
Meetings are normally held the first Thursday of the month and monthly work sessions are generally two weeks after the regular meeting, according to the school board's website.
Applications, available online at www.danvillepublicschools.org, will be accepted through 5 p.m. Dec. 1. Those who apply must be a resident of Danville and a qualified voter.
Applications may be turned into Victoria Ireson, clerk of the school board, at 341 Main St. in Danville.
"I offer my sincere thanks to the City Council for their support for education and the citizens of Danville for their confidence in me as I have served on the board," Hughes said in her statement.
The board will review applications Dec. 2 and then conduct interviews.
"I would like to thank Ms. Hughes for her years of service on the Danville School Board and to Danville Public Schools," Crystal Cobbs, chair of the school board, said in the statement. "Her continued support and advocacy of the school division and its students and teachers has not gone unnoticed. It has been a pleasure serving with her."