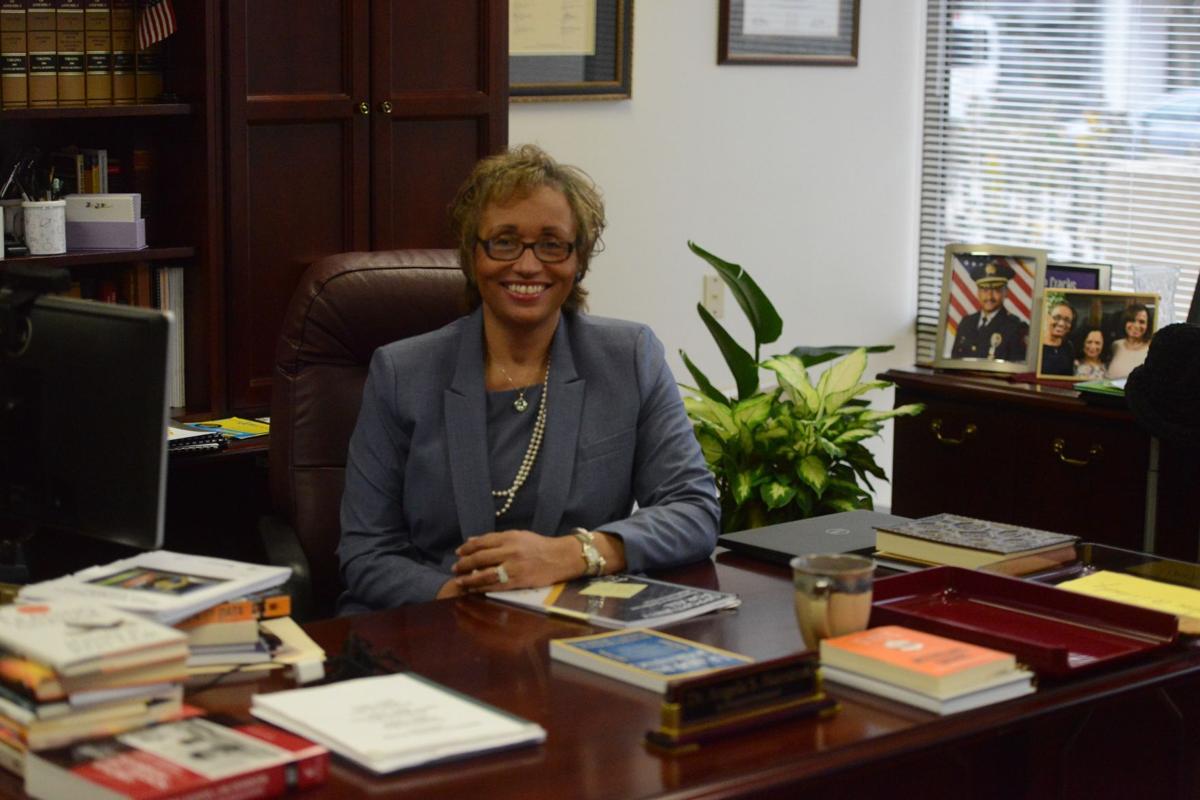 It's been more than two decades since Angela Hairston last worked in Danville Public Schools, but she can still recognize plenty of familiar faces.
"Some of the parents were my students," she said, adding a laugh as a slightly uneasy acknowledgement of how much time has passed.
Hairston, a 1981 Dan River High School graduate, took over as superintendent on Dec. 1, about 22 years after she left her post as principal of Westwood Middle School. In her time away, she advanced her education career — most prominently with superintendent positions in Georgia and North Carolina — and she returned to a new version of Danville Public Schools.
She has found a school division molded and changed by time, technology, personnel and new national education standards. Upon assuming her position, she quickly learned what the district is doing well but admitted Danville Public Schools is not currently at the quality it could be or should be.
"We're in a place now where we're not really seen or viewed as being at the top of our game," Hairston said. "I feel like the thing that hasn't changed is a community expectation that we be one of the best school systems in this region. That has not changed."
Returning the school district to that standing is her primary challenge — one that is accomplished by navigating the COVID-19 pandemic and focusing on what she calls the "student experience."
Hairston — who received a bachelor's degree from Averett University and graduate degrees from Hampton University and Virginia Tech — said she has visited with nearly every in-person and virtual classroom, and ridden on several bus routes, since taking over as superintendent.
She made similar drop-ins during her previous stops as superintendent because she said they help her become more acquainted with how students and teachers operate every day.
"Oftentimes you're distracted by other things outside of what's happening in the classroom," she said. "It's important for me as a superintendent and district office leader, and also a principal for a long time, to stay focused on that classroom and the teacher and the student."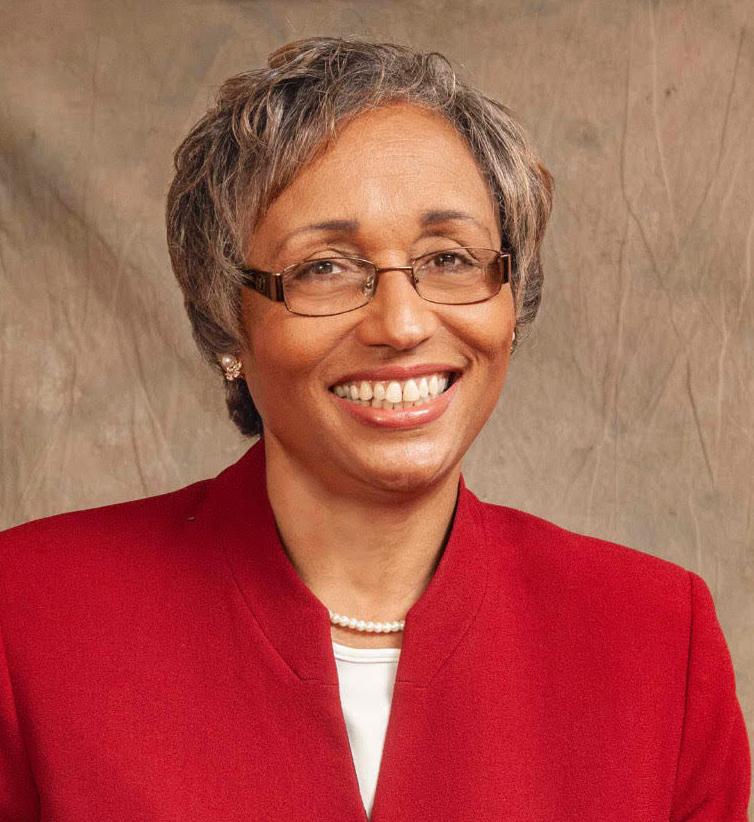 Long-term goals
Hairston inherits a school division where just two of 11 schools received full accreditation status in the last round of assessment.
Danville Public Schools students have also struggled with Standards of Learning exams in recent years, with barely over half of the district's students passing English reading and English writing tests in 2018-19 — the most recent year of available data.
Additionally, the school division ranked near the bottom in percentage of on-time high school graduates in Virginia's 2020 class with a mark of 81.2%.
Accreditation evaluations and SOL exams have both been waived by the Virginia Department of Education for this school year because of the pandemic. But Hairston said the district will soon be implementing measures to address each of the above areas.
"While my focus will be, yes, accreditation, I'm going to really pay attention to the components of accreditation that make a difference for children," she said.
Part of that strategy includes a partnership with the University of Virginia on creating a literacy plan so that every student reads at grade level by the third grade. Creating a more robust mentoring program will also be a priority.
"We'll work with our principals and our teachers to ensure that every child has a caring adult in that building that can connect with them as individuals," Hairston said. "Children need to know that there's a person in the building they can go to for support, help, to be an advocate for them inside the schoolhouse."
An important aspect of her entire outlook is a desire to make learning engaging for students. Schools can find ways to help students catch up on credits — through summer school, for example — but she said students also have to be interested and believe they are working toward something meaningful. An increased mentor presence, coupled with a variety of career-preparedness courses, can help make the learning process exciting while also bumping up graduation rates.
"We have to help children understand that there's something beyond high school for them that's going to be significant and have them career-ready," Hairston said. "So we'll look at our [career and technical education] program to see if we can engage children and allow them to take more courses at an earlier time in high school."
It is Hairston's hope as students become more involved in their education, SOL scores improve, graduation rates go up and accreditation comes back to the city's schools. She's quick to say, though, that accreditation is not the end goal. Rather, helping students learn and succeed remains the objective; accreditation will come as a result of that.
"Accreditation shouldn't be a moment in time," she said. "It should be the way you do business. Those standards will become the way we do business."
Impact of COVID-19
Danville Public Schools, like all school systems, is attempting to ensure a quality education regardless of if a student is learning virtually or in person with safety precautions in place.
In doing so, the district must assess whether keeping the in-person group in that environment is the safest or wisest choice as COVID-19 cases continue to mount.
The city has seen a significant spike in cases since the first of the year, and Danville has logged a test percent positivity rate of 17% over the last two weeks. The school district itself has seen 49 total cases — 34 among faculty, 15 among students — since in-person learning began on Nov. 9.
Once Hairston took over as superintendent, she recommended that all students learn virtually for all of December and be phased back into classrooms in three separate weeks of January. The last phase of students, sixth-12th graders, will return to schools on Jan. 25.
So far, Hairston has given no indication she will deviate from that plan or implement fully virtual learning for an extended period of time. Part of that reasoning is the district's contact tracing methods have not revealed any sort of spread within the school buildings.
"As we learn more about contact tracing, if we see that COVID is spread in the schoolhouse, certainly that's going to be a factor that we use to make some different choices," she said.
Danville's winter high school sports have been cleared to begin play, but progressing through the season has been slow as neighboring school districts postpone events.
Hairston understands the risks of sports proceeding, but she also sees the benefits of athletic participation during this time.
"I think certainly the classroom experience is our focus, but if sports can keep our children engaged, and we can do it in a safe way, we're willing to do that," she said.
Sports aside, Hairston said she believes Danville Public Schools is well equipped to navigate the pandemic because the school system has a history of being "fiscally responsible" and has already made a sizable investment in technology that has made this virtual learning period easier.
Further, she is impressed with the abundance of talented teachers.
"With meeting with teachers across the district, we've done a good job of hiring teachers," she said. "They are very, very good teachers. They work hard. They want to do what's best for the children."
'Moving forward'
Much of the district's future success relies on its teachers being active mentors and effective educators.
It is for that reason that both Mayor Alonzo Jones and Danville Education Association President Kim Roberson believe teacher retention should be another one of Hairston's priorities.
Roberson said the school system is dealing with a fair amount of turnover in many teaching positions. Offering worthwhile salaries and agreeable working conditions will go a long way toward keeping more teachers in Danville's classrooms.
"The key thing is to have people who want to make Danville a career," she said. "That's important. Folks who will stick around, who want to make Danville their home and stay in the school system and work."
Examining teachers' workload, which has only gotten worse since the start of the pandemic, Roberson said, will be critical in convincing teachers to stay.
Jones said the City Council has recently agreed to make improving the city's schools its top priority.
"We need to figure out a way to work with our superintendent and the school system to get accreditation up and get the numbers for our school system up," he said.
Jones said the schools cannot continue letting talented teachers leave the district. They must be incentivized to stay and also believe they are valued in their roles. Jones said City Council will re-examine how it prioritizes money to the school system and how that money can be directed toward retaining teachers.
He has described his initial meetings with Hairston as quite promising.
"I was very impressed as mayor to see what her plans were," Jones said.
All told, Hairston recognizes the challenges ahead of her, but she's also grateful for the opportunity to overcome them. This is a school system she cares deeply for, and she wants to see it succeed.
"I've never walked away from a challenge," she said. "A challenge I find keeps you alive, keeps you moving forward. If I didn't feel I had the skill set to lead us to higher levels of performance, I never would have accepted the job or even applied for the job."
All the while, she hopes to never lose sight of the student experience and how it could be improved.
One on of her morning bus rides with students last week, she took note of the jubilance they displayed — despite this pandemic-altered reality — as they neared their destination.