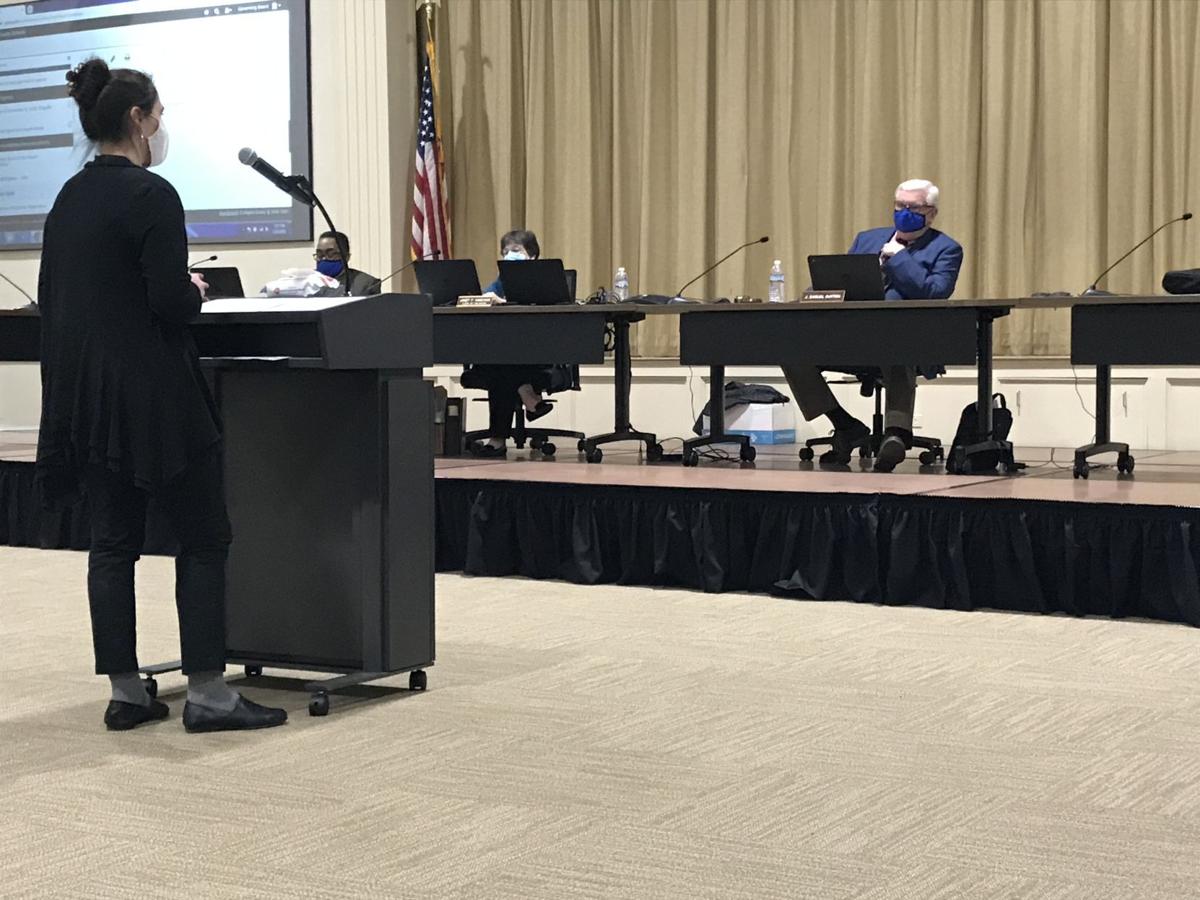 CHATHAM — With stories of daily cries and concern for safety, an impassioned group of teachers addressed the Pittsylvania County School Board during Tuesday evening's meeting, making an emotional case for implementing virtual learning.
Teachers in the county have long advocated for a remote learning environment until the spread of COVID-19 is more under control. To this point, their pleas have been for naught, as Superintendent Mark Jones and the school board have pressed forward with in-person learning remaining an option for families requesting it.
Board member Calvin Doss made a motion in December to return to virtual learning, anticipating a surge of COVID-19 cases following the holidays. The motion failed 4-3, with members George Henderson and Raymond Ramsey joining Doss in favor. Voting against were Cassandra Crump, Don Moon, Kevin Mills and chair Samuel Burton. Henderson and Mills were absent from Tuesday's meeting.
At the time of that December vote, the COVID-19 test positivity rate in the county was 16.9% over the previous two weeks.
On Tuesday, citing record-high cases and a two-week positivity rate of 21.4%, the teachers made their most vocal and public argument yet for a pivot to virtual learning.
They shared the uneasiness they feel as they report to work full of sadness and fear, only to be buoyed throughout the day by their students' smiles and filled with anxiousness once again when they leave.
They felt, collectively, these were stories the board needed to hear.
Jennifer Watson, a social sciences teacher at Tunstall High School, stepped to the podium first and told the board members that sometimes she doesn't sleep, sometimes she forgets to eat. She feels "defeated." But she loves her students, and she loves her job, so she puts on a brave face every day.
"We're almost giving the kids a false sense of security by doing that," Watson told the Register & Bee afterward. "And I hate that. I do think that's part of my job as a teacher, to make them feel comfortable in the situation they're in right now. But I don't think that's fair to them any longer, and I don't think it's fair to me or my colleagues."
She described for the board her process of suppressing her own feelings so that her students don't know.
"Working it out on the way to school, trying to get ready to go in, trying to have that positive face when I get there, I don't want them to know how bad I'm struggling," she said afterward. "Because I know they're struggling enough, and I know their parents are as well."
Ashley Stanley, a gifted resource teacher who works at multiple sites around the county, told the board that problems with teacher retention could be exacerbated if teacher concerns are not properly acknowledged.
"People remember how they are treated or, worse, ignored," she said. "In a year or two this already dire retention problem could be relentless. Your resolve is to retain complacent employees and dilute the drive of those that seek to do their job and do it well."
Eva Cassada, an English teacher at Dan River High School, suggested to the board that it find benchmarks of community COVID-19 metrics that dictate whether schools are opened or closed.
So far, those thresholds haven't been established. Jones has said many times as long as mitigation strategies are in place in the county's schools, they can continue to operate with the local health department's blessing.
Still, Cassada pleaded with the board to not be so above the premise of remote learning.
"Please don't think that going online for a few weeks or a few months represents a failure, an embarrassment or a nosedive in student learning," she said at the podium. "It doesn't necessarily."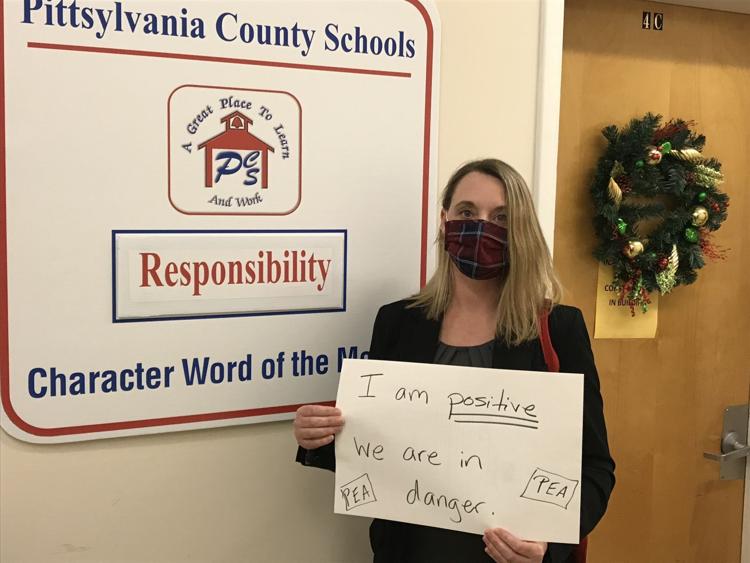 Adrian Nester, an English and journalism teacher at Tunstall High School, said she was "ashamed" she hadn't yet come to speak with the school board before Tuesday.
"I really trusted the board members and our leadership to make the right decision," she told the Register & Bee after the meeting.
But after two emails to school board members with updates about her family's struggle with COVID-19 during winter break went unanswered, Nester said she needed to show up.
"If this board chooses to return to a fully remote status for six weeks or until all teachers are vaccinated, you will not find me celebrating," Nester said at the podium. "My job as a teacher and a parent will get even harder. But in this case, the right thing to do is not necessarily the easy thing."
She thinks the relationship between teachers and the school board is becoming more and more frayed the longer that teacher concerns go unrecognized.
"With the exception of representative Doss, who I think is truly pro-teacher, I feel like many of the representatives look at teachers as the enemy, and that's the wrong dynamic," Nester said. "It seems like teachers are the enemy when there is no support for what we've been asking for."
After the teachers all spoke, Doss asked his fellow board members if anything had changed in their minds since December and the last vote.
His peers remained silent.