New College Institute's Amazon re/Start program trains students to work on Amazon's data storage system on the Cloud.
Daniel Caccavelli of Dry Fork is one of those students. Caccavelli, 25, is a 2013 honors graduate of Tunstall High School and a 2017 graduate of Averett University with majors in math, computer science and biomedical sciences.
After college, he had an internship as a research assistant at the Institute for Advanced Learning and Research for almost 3 years, he said.
"Even though I already have a bachelor's degree, I felt the ability to put the skills in use was missing a little," he said. That's why he thought having cloud practitioner certification through Amazon Web Services, with training through NCI's Amazon re/Start program, would help.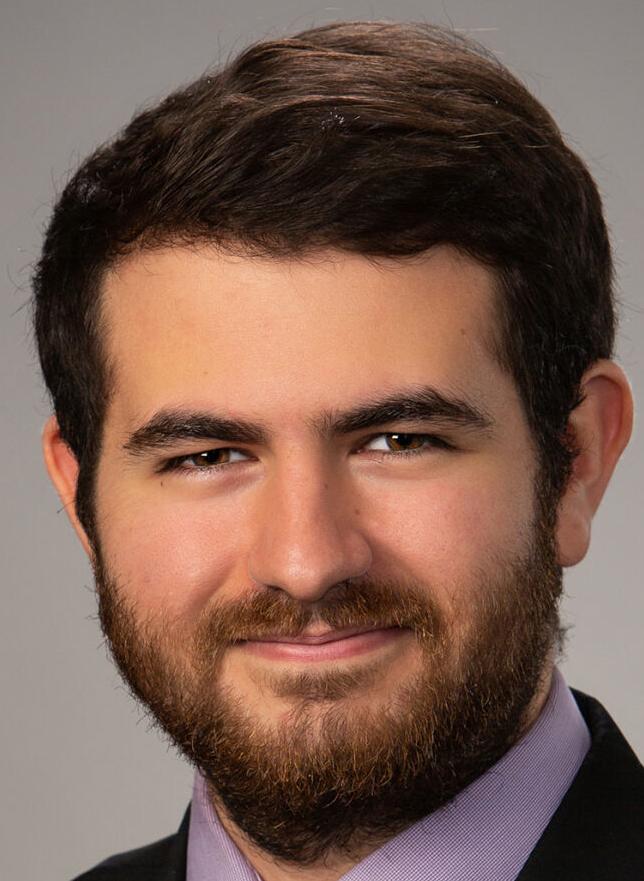 He described the Cloud as "the act of being able to store your items for your company remotely rather than locally."
Remote data storage is "through a hosting website such as Amazon Services," Caccavelli. Through Amazon, "you have backup when you need it. You pay for the size used. They have a ton of different services."
The program  is "prepping us to use a large portion of the Amazon web service," he said.
Other companies, such as Microsoft, have similar applications as well, he said, but "Amazon is the trend-setter. … So far, they're one of the largest standards in the world."
Storing records on Amazon frees up companies from having to buy and maintain their own servers, he said.
"It's cloud-based training. It helps people become prepared to sit for the Cloud Practitioner exam that is one of the hottest career certifications on the planet right now, not in Southern Virginia, will this figure apply directly," NCI Interim Executive Director Karen Jackson said during an NCI board meeting in November.
"Generally, it's for a starting help-desk person, a starting database person. … These jobs are plentiful, usually run about 130 in terms of starting salary in Northern Virginia," she said.
The program runs for 12 weeks, with classes from 8 a.m. to 5 p.m. each weekday, she said. At the end of the program, students get "free practice and certification exams and help finding a position."
"Working through this class 40 hours a week has really given me a sense of accomplishment," Caccavelli said. He credited instructor Dunieski Otano for forging "the backbone for being able to cement all these ideas from daily lessons." Otano is listed on NCI's website as staff, and his own website lists him as an AWS Certified IT and programming instructor at Miami Dade College & Generation USA in Florida.
A $100,000 grant from the Tobacco Commission helps fund the program, it was announced during NCI's Nov. 30 board meeting.
That funding is for programs "for people in the Tobacco Commission footprint, southern and southwestern Virginia," Jackson said. NCI is "looking for people in the Lynchburg footprint, and we would go across the state" for students.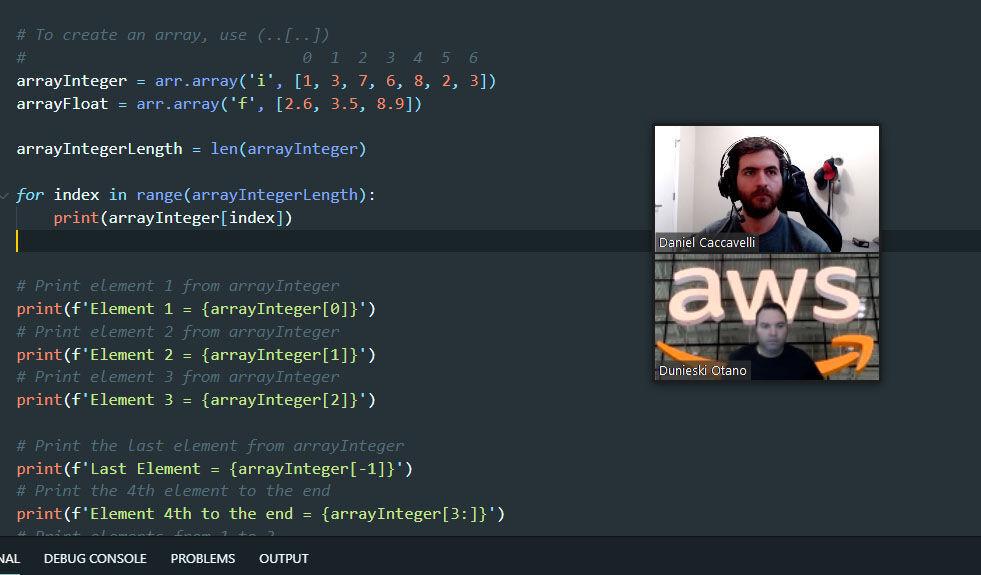 NCI Coordinator of Student Engagement Chris McDonald presented a program about re/Start during the board meeting.
More than 400 people from across the U.S., a quarter of them from Virginia, applied to the program, he said: "I've been on the phone with just different people from all over just begging to get into this program."
Caccavelli said that the students in his cohort "are Virginia-based from all over the state." By taking the class remotely, students are "able to meet all these people you would probably never meet. That's the luxury of having it online at this time."
The students range in age from just out of high school to their 40s, he estimated.
The course is open to people who have a high school diploma or General Equivalency Diploma, Jackson said.
NCI can loan laptop computers to students in the program, Jackson said. Students who need help with internet access are able to use the internet at NCI and at two locations offered by the University of Virginia at Wise.
Its goal is to have 25 to 30 students in each of its four sessions, McDonald said, but the first session, held in the fall, had 10.
"They are really enjoying the program and some of them actually want to take the program again because they're having so much fun and they're learning so much," he said.
After Amazon held a "mock interview training session," nine of those 10 were called for job interviews, and six received callbacks, McDonald said.
Another cohort is in session now, he said, with the third starting March 12 and the fourth starting June 8. When asked this week how many students are in the program, McDonald left the question to Maura Keaney of the Collaborative Communications PR firm in Washington D.C., to answer; she replied, 30.
During the board meeting, New College Foundation Director Kevin DeKoninck asked, "Is there a desire to get people to live here and work here?"
"We have a team that's working locally with different organizations and businesses that are around the Martinsville-Henry County area as well as Pittsylvania County and Roanoke," McDonald told him, "but there's not a lot of IT in this area, just with it being so rural, but we are pushing for them to stay in this area."
NCI's "commitment to the Tobacco Commission is first get local jobs for students" that complete the program, Jackson said. "We have not had a whole lot of success with employers in the region participating in this, so our primary focus has been on remote work, so people will not have to leave the region to have a career. The zero sum game is we don't want people to have to move" to get jobs.
"If they chose to leave, of course, then that's entirely up to them."
As Virginia secretary of technology from 2014 to 2018, Jackson was credited with luring Amazon's HQ2 to Northern Virginia, according to NCI Board Chair Bill Stanley, when she was hired at NCI. Jackson, a resident of Poquoson, since January 2018, has been president of Apogee Strategic Partners in Poquoson and Richmond and has been interim executive director of NCI since June 2019.