The electricity that flows to Danville and Pittsylvania County someday may come from an offshore windfarm that is operated by people trained in Martinsville.
New College Institute in Martinsville near the end of this month will add an intensive training program that will equip its students with certifications needed to be considered for one of the largest offshore energy projects in the country.
In October, the governors of Maryland, North Carolina and Virginia announced a three-state collaboration to advance offshore wind projects in the region and promote the Southeast and the Mid-Atlantic as a hub for offshore wind energy and industry.
Dominion Energy, which is headquartered in Richmond and supplies electricity to parts of Virginia, including Pittsylvania County and parts of North and South Carolina, is a big player in this new endeavor to grow sources of power for the future.
"Harnessing the power of offshore wind is key to meeting the urgency of the climate crisis and achieving 100 percent clean energy by 2050," Virginia Gov. Ralph Northam said. "Virginia is well-positioned to scale up offshore wind development with a 12-megawatt wind demonstration project already built off our coast. This agreement will help unlock our collective offshore wind resources and generate tremendous economic and environmental benefits for the region."
Karen Jackson, NCI's interim executive director, is the former secretary of technology for Virginia and also serves as president of her own consulting firm.
She quickly became part of the team challenged with making sure the business of offshore wind becomes a matter of business for Virginia, and she has positioned her participation squarely in the middle of Martinsville.
On Jan. 25, NCI will begin two courses offering students who complete them certifications as wind turbine service technicians.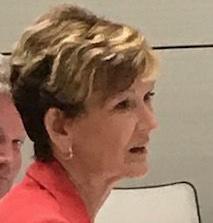 Jackson is responsible for overseeing the program and in a virtual meeting in December, she made her presentation to leaders in the field.
"This is the nation's largest offshore wind project," Jackson said. "From subcontractors to vendors and suppliers, there are opportunities statewide."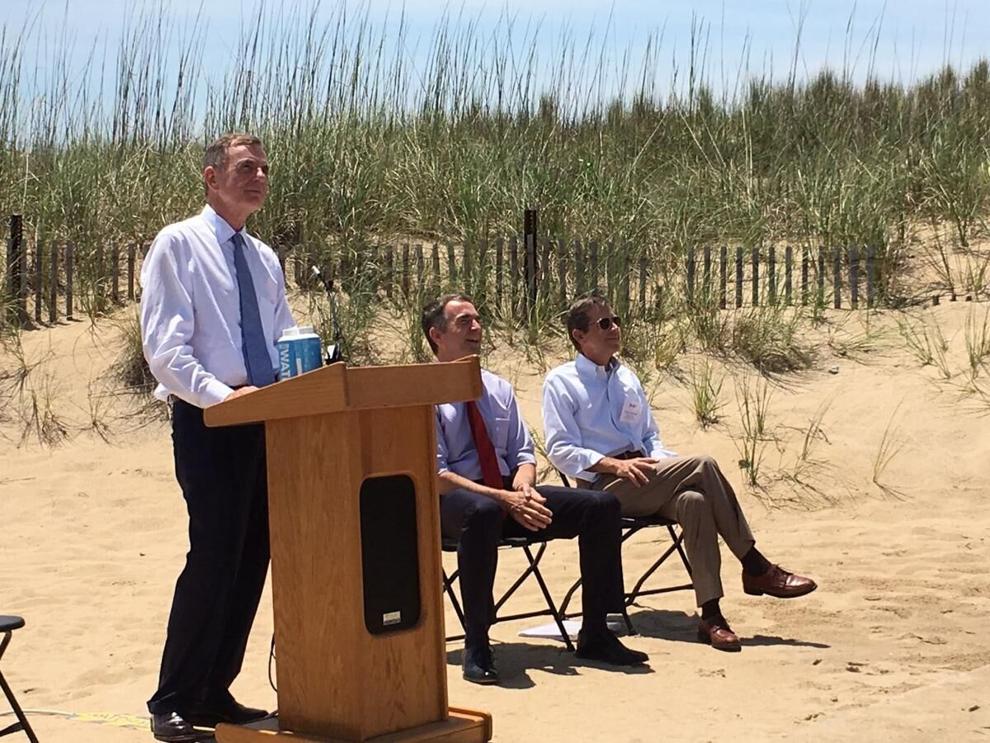 Nicole Ryf, the chief strategy officer for the Hampton Roads Alliance, moved to Hampton Roads from Texas, where she worked for the governor's office there.
"There are 21 East Coast projects that will provide renewable energy for millions of homes and businesses and the development of a new industry and supporting supply chain," Ryf said. "Virginia has unmatched port infrastructure, a large and skilled maritime workforce, terminal facilities and waterfront sites as well as America's largest shipbuilding industry."
Ryf declared Virginia as having a "pro-business climate in a strategic location."
"The Hampton Roads Alliance works collaboratively to attract, grow and retain higher-wage industries and talent to create a more resilient, inclusive and diverse region," Ryf said.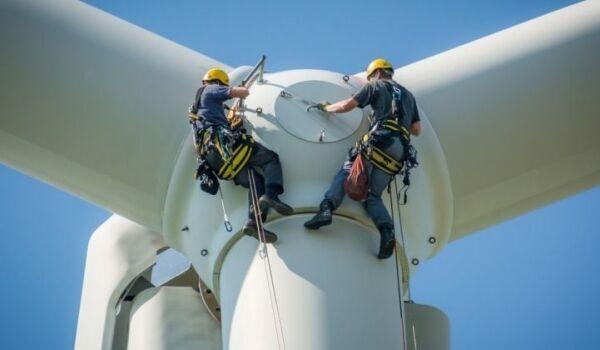 She will be helping to build a regional offshore wind hub, create long-term, high-wage jobs to attract new investment to the region and grow local businesses through the offshore wind industry.
The winds of this offshore project travel across the Atlantic ocean where a $529,788 Virginia grant is paying for a European office.
"We will be working with a lot of foreign companies who have the expertise to do this," Ryf said.
"A lot has happened in early 2020," said John Larson, Dominion's director of public policy and economic development at the meeting in December. "We will have 2.5 to 3 gigawatts of offshore wind by Jan. 2028 and up to 5.2 gigawatts of offshore wind by the end of 2034. The commonwealth is very committed to making this a success."
Larson described a monumental construction project that will take place involving wind turbines in the waters offshore and underwater cables that will connect the turbines to the shore.
An offshore substation will be constructed that will feed a collector station that will then distribute the harnessed energy to an onshore substation.
"Why did Dominion start with a two-turbine project?" Larson asked. "The company felt too much was untested with no domestic supply chain and a lack of regulatory practices."
In other words, much of what is on the drawing board now will be built in untested waters—at least in the United States.
European countries have been committed to wind energy projects that would easily put the U.S. three decades behind, but with their expertise, the project off the shores of Virginia's coast is being build with the intention of constructing a state-of-the-art project.
"We have leased a 112,800-acre site that is 27 miles off Virginia Beach," Larson said.
On that site, a 12 megawatt pilot project has already been constructed and is in operation, providing enough energy to power 3,000 homes.
"Phase II will provide 2,640 megawatts of renewable energy, enough to power up to 660,000 homes," said Larson. "NCI and others have tremendous workforce development and the hiring will be primarily done by Dominion Energy's prime and subcontractors."
Larson warned businesses doing business with Dominion that they had better be prepared to hire the credentialed students coming out of programs like the one set to start at NCI.
"Businesses need to be prepared to hire those that are getting the training," Larson said.
Dallas Simmons is the supplier diversity program manager for Dominion Energy. He said the waters disturbed by the winds of change will provide a wave of high-wage employment opportunities for anyone willing to complete the training.
"Dominion operates in 16 states, has seven million customers and is headquartered in Richmond," said Simmons. "Self-certification is required and third-party certification is encouraged and because of high standards it's not easy to work for Dominion Energy."
Bill Wyatt is a reporter for the Martinsville Bulletin. He can be reached at 276-638-8801, Ext. 236. Follow him @billdwyatt.