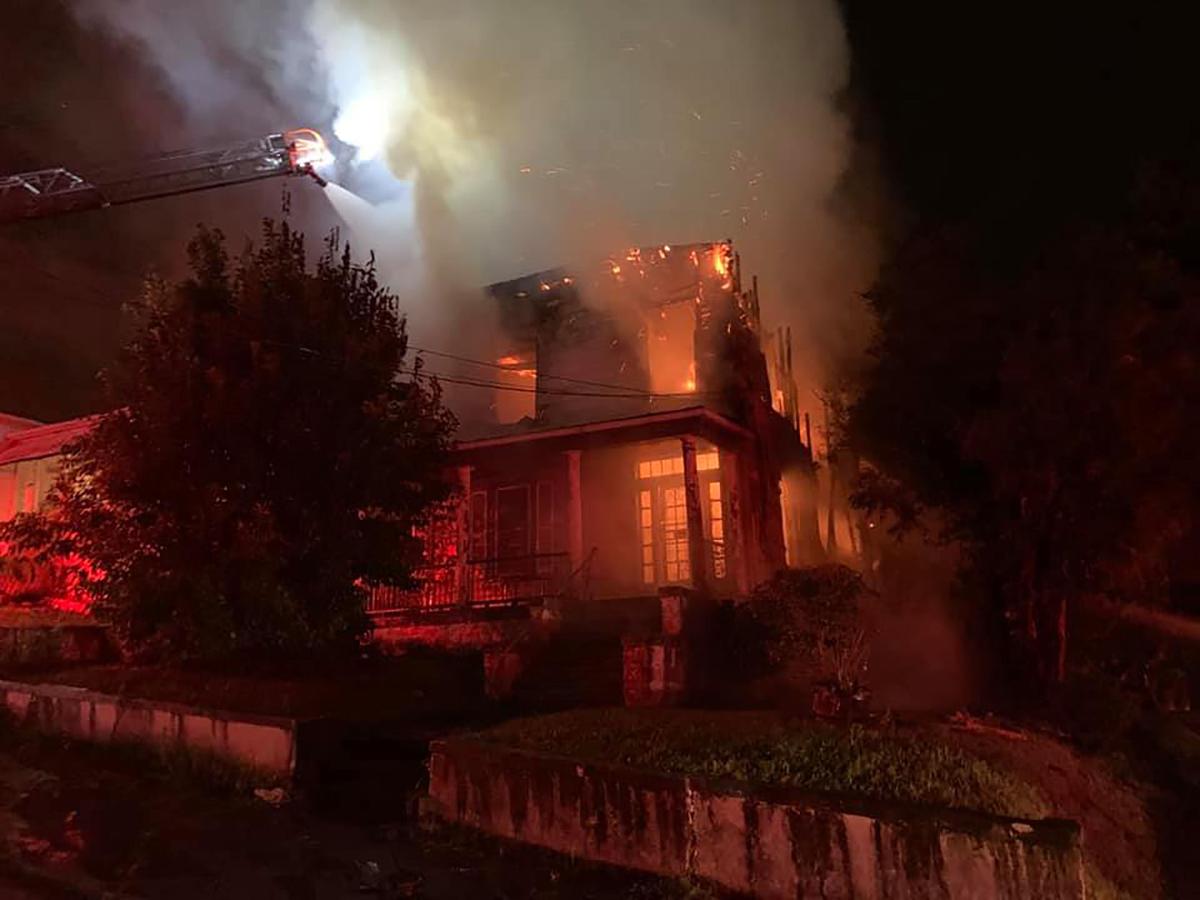 A northern Danville home was destroyed in an early Saturday morning blaze, the Danville Fire Department reports.
It was shortly before 4 a.m. when firefighters responded to 129 Campbell St. to find flames coming from the two-story home, according to a news release from Danville Fire Department Battalion Chief F.D. Fowler.
Everyone was out of the home when crews arrived, Fowler reported.
Using a ladder truck and multiple hose lines, the fire was brought under control. The intense flames also caused minor damage to structures on both sides of 129 Campbell St.
Firefighters were on the scene for more than four hours. The Danville Fire Marshal's Office is investigating the cause.
There were no injuries reported.
Get local news delivered to your inbox!
Subscribe to our Daily Headlines newsletter.