Social distancing will take on a new level of importance this week at Grizzly's Hatchet House.
The axe-throwing parlor restricts how close patrons can be to one another given the nature of the activity it offers, but as Grizzly's prepares to reopen on Wednesday, even stricter guidelines will be in place to prevent the spread of coronavirus.
Indoor entertainment venues, such as Grizzly's Hatchet House, movie theaters and bowling alleys, were among the latest businesses to be granted a reopening opportunity under Virginia's Phase 3 guidelines, which will go into effect on Wednesday.
Representatives at Danville Cinemas and Riverside Lanes did not return messages seeking comment on their respective reopening plans, but Grizzly's Hatchet House owner Christie Wall said her business is more than ready to welcome guests once again.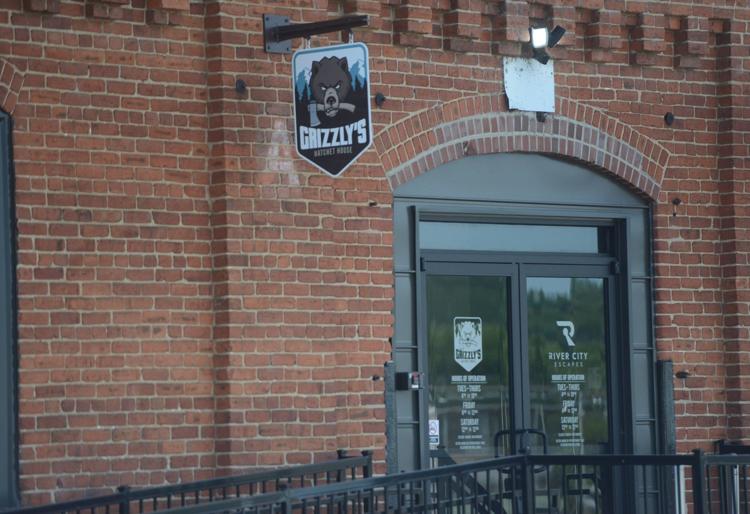 Grizzly's Hatchet House, located at 680 Lynn St., could have opened during Phase 2 but would not have been able to offer the activity it is most known for.
"Because our food service is somewhat limited, we wanted to wait to make sure we could open up as an entertainment space as well," Wall said.
Going forward, Wall said the venue will only allow private throwing lanes — meaning customers will not be paired with people they did not arrive with — and only six people will be permitted in each of the five lanes. For this reason, Wall strongly urges visitors to reserve their space online.
Once patrons arrive at their lane, they will have an assigned a hatchet to throw so they do not share with others. Two people may be in the throwing lane at once, and the rest of the party must remain further back in the bar area. After the hour-long reservation ends, Wall said the entire seating area and all hatchets will be cleaned by the staff.
When Grizzly's first had to close due to the pandemic, Wall described herself as in a state of shock. The business had not even been open for a year yet and suddenly had to close its doors.
She started the Danville Small Business Task Force page on Facebook and recruited other business owners to join so they could share resources and information for how to weather the storm together.
"I knew if I didn't have any control over the situation, it was going to make me crazy," Wall said.
She ultimately was able to take advantage of the Payroll Protection Program, which allowed her to offer paychecks to her staff for an eight-week period, and she's received a few grants from the city that paid for one month of rent and some marketing expenses.
Wall said she is excited to unveil the new outdoor patio this week, which should allow for a few more visitors.
"The seating's already spread out, but we're going to encourage people to use the patio when we've got a lot of people in there throwing," she said. "We've got to stay under 50 percent capacity, and honestly with only six people per lane, that's going to be easy to do."
While some businesses are bursting with anticipation of opening back up, some others have been open but are still waiting for a normal level of business to return.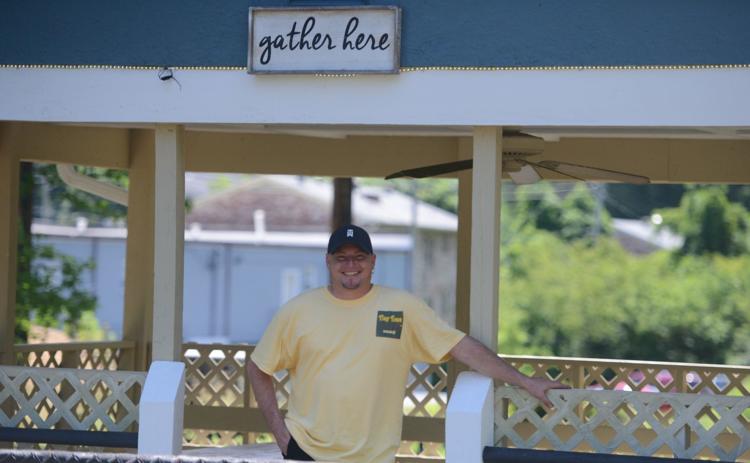 At Tiny Town Golf at 643 Arnett Blvd., manager Mitch Taylor said the mini-golf course reopened again in May but is only available on Friday, Saturday and Sunday for the time being.
"Weekend by weekend, we're starting to get better every week," he said. "Some people are just now finding out we're open."
He's unsure of when they'll offer midweek hours, but for now those days are reserved primarily for church or children's groups. But on the whole it's just not feasible yet to be open every day.
When players are present, though, he'll stagger their starting holes to space them out. And all golf balls and clubs are cleaned after every use.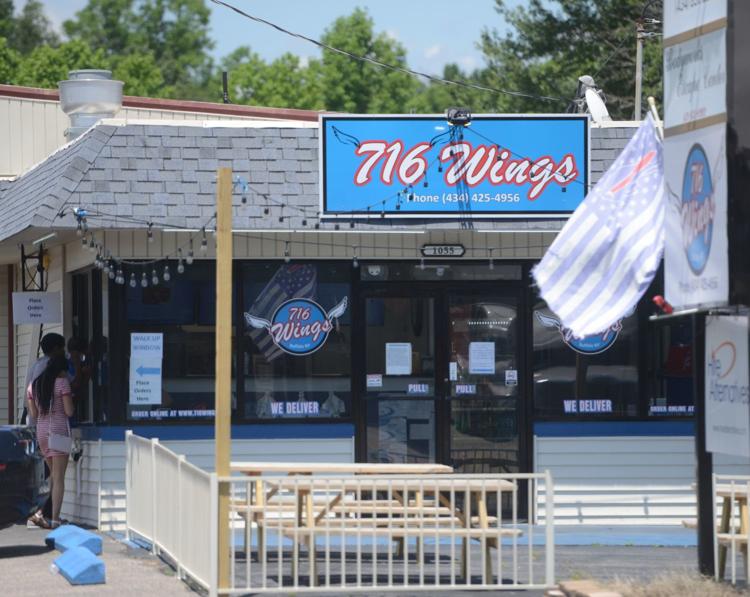 Nearby at 716 Wings, at 1055 Piney Forest Road, manager Brandon Grothe said the restaurant has seen less activity since other food options began opening their doors for indoor seating a few weeks ago.
"Because we stayed open, people got used to being able to eat our food at any time," he said. "Now that everyone has these other options available, there's a bunch of places reopening, so it's slowing down a little bit."
The economic slowdown hit 716 Wings as well, Grothe said, as a couple of employees have been furloughed. But the restaurant also found opportunities to give back, primarily by handing out at least 1,200 lunches to children at various schools in the region during one week in March.
"We're just glad we're able to help because we know people are hurting," Grothe said. "We want all the local businesses to be able to recover from this more than anything. We're all trying to do our part."
At Joe & Mimma's Italian Restaurant at 3336 Riverside Drive, the eatery has seen a few regulars return but is still waiting for normal crowds to come back.
"People are starting to realize that we're open, and they're starting to come back little by little," manager Vincenzo Badalamenti said. "It's still not how it used to be six months ago but little by little."
Badalamenti added that the restaurant is using disposable to-go menus instead of regular menus, the wait staff is wearing masks and all surfaces are cleaned regularly. He wants customers to know that the staff is taking the precautionary measures very seriously so they feel comfortable returning.
"It's been a little tough," he said of the current level of business. "We're just trying to get the word out there."
Back at Grizzly's Hatchet House, Wall is hopeful her business can continue the promising growth it showed before having to close. After opening in August 2019, she said it took a few months to truly establish itself in the community, but the holiday season helped it grow more popular.
Now that she can reopen the doors, she is confident patrons will return.
"I think people are itching to get out and enjoy seeing each other again safely," she said. "I think people want to get out of the house and do something for fun, so I think we'll do OK."
Cotton reports for the Danville Register & Bee.
Get local news delivered to your inbox!
Subscribe to our Daily Headlines newsletter.